This is it folks! It's the end of 2019, yet another great year to be alive. You know, if you don't mind the world being a lot hotter than last year, a tad more crazy and a bit more criminal. Rather than that, this past year has been incredibly transformative. I literally changed. I now have 27 kilograms or 60 pounds less than I've had at the beginning of 2019. Here's a "before and after" photo that so many of you love these days. It's a tad shameful but here it goes: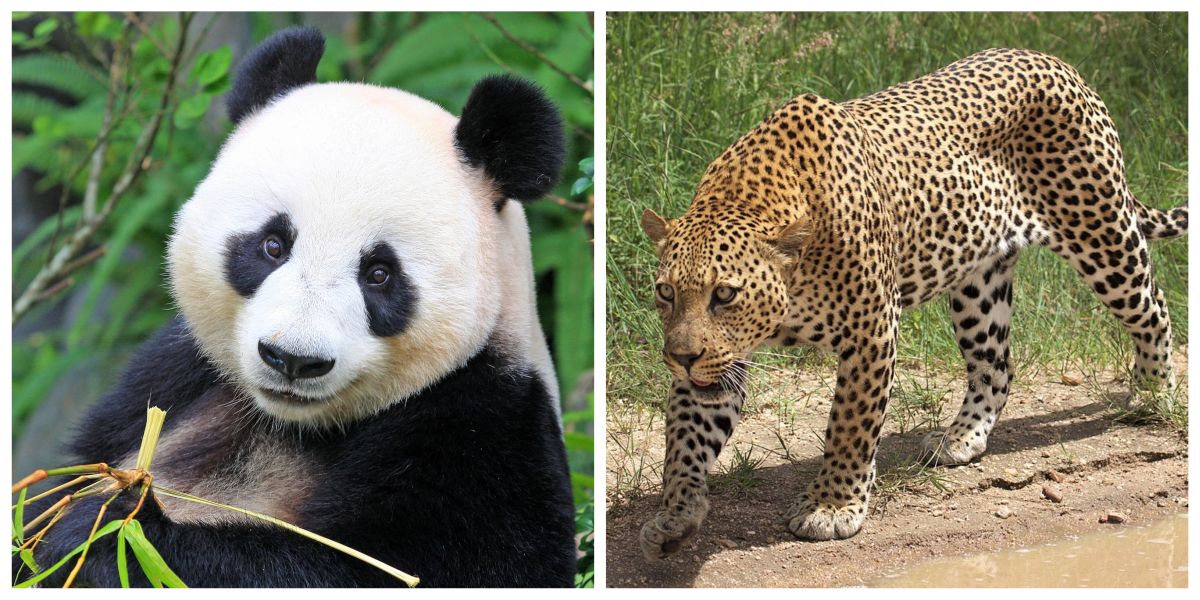 Besides the weight loss, which by the way will continue in 2019 as I'm still 7-8 kilos away from my final goal, and then maintaining the weight off, I've had an amazing year travel and work-wise. I've travelled so much, I've been in more planes than in all of the past 3 years combined. I've made my way through my work easier, I've gathered a bunch of amazing clients who are trusting me with their projects and I've also revisited some old projects that I've rekindled.
2019 has been a great year, without a doubt. Still, it had its ups and downs as any year. Which is why I've decided to start a new yearly tradition. Every second-to-last post of the year from now on (the last one will be the usual blabbering about the year that's about to end) will be a "best and worst awards" in all that counts for me and was important throughout the year. I'll cover everything from travel to work, sports, foods, everything that matters. Here we go!
Best Transport Company – Ryanair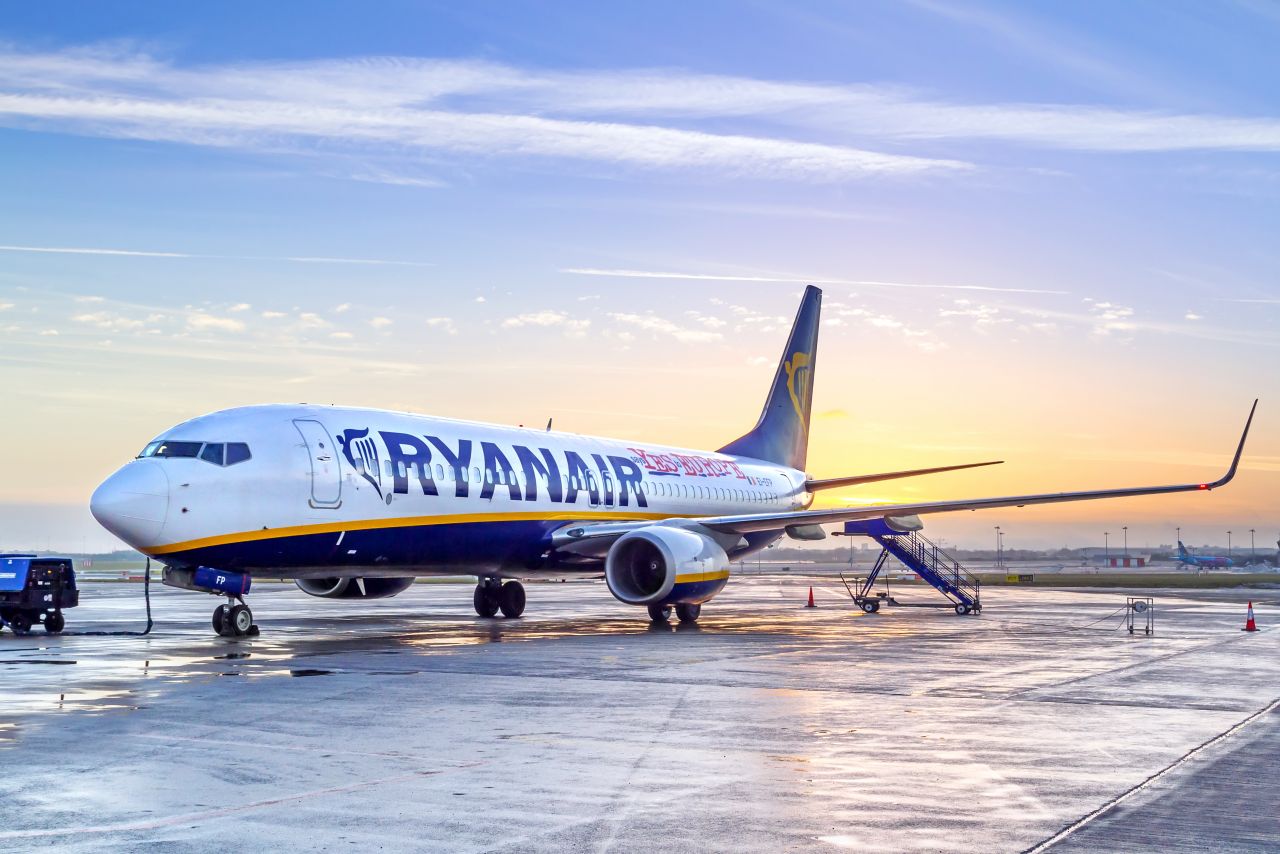 I know, Ryanair is a low-cost carrier that's not very famous for being great. In fact, it's not famous for even being mediocre either. But for me Ryanair has been the most important company of the year. It allowed me to travel to more destinations that I could've ever imagined. And on a budget. I took over 30 flights in 2019 and most of them were with Ryanair. While one or two were delayed, I've had no major issues and all flights took me to my destinations safely.
Worst Transport Company – Scotturb Bus Company – Sintra to Cape Roca to Casais
The worst customer service in my entire life. The driver and the guy who boarded people on the bus were the meanest people in the world. The driver didn't charge my money from a 50 and asked me to go into town to exchange my bill to some smaller ones. The other employees of the company weren't much more helpful. The lady at the desk said she can't do anything although she had a ton of money on her hands as I was walking into the office.
Best Services – ING
I've been working with ING for 9 years now. I have never had a problem. My cards were accepted anywhere in the world, the fees are small to zero most of the time and the customer service is always pristine. This bank is the absolute best regardless if you want to get a credit or a debit card. I highly recommend it for anyone, personal or corporate.
Worst Services – My phone company
I've been with them for 10 years now. No new offers, no promotions, bonuses, nothing. Not even decent communication. I am thinking about switching to a more serious provider like Vodafone in the near future. UPDATE: Switched to Orange, got a new phone, all is well.
Best In Sports – Actuell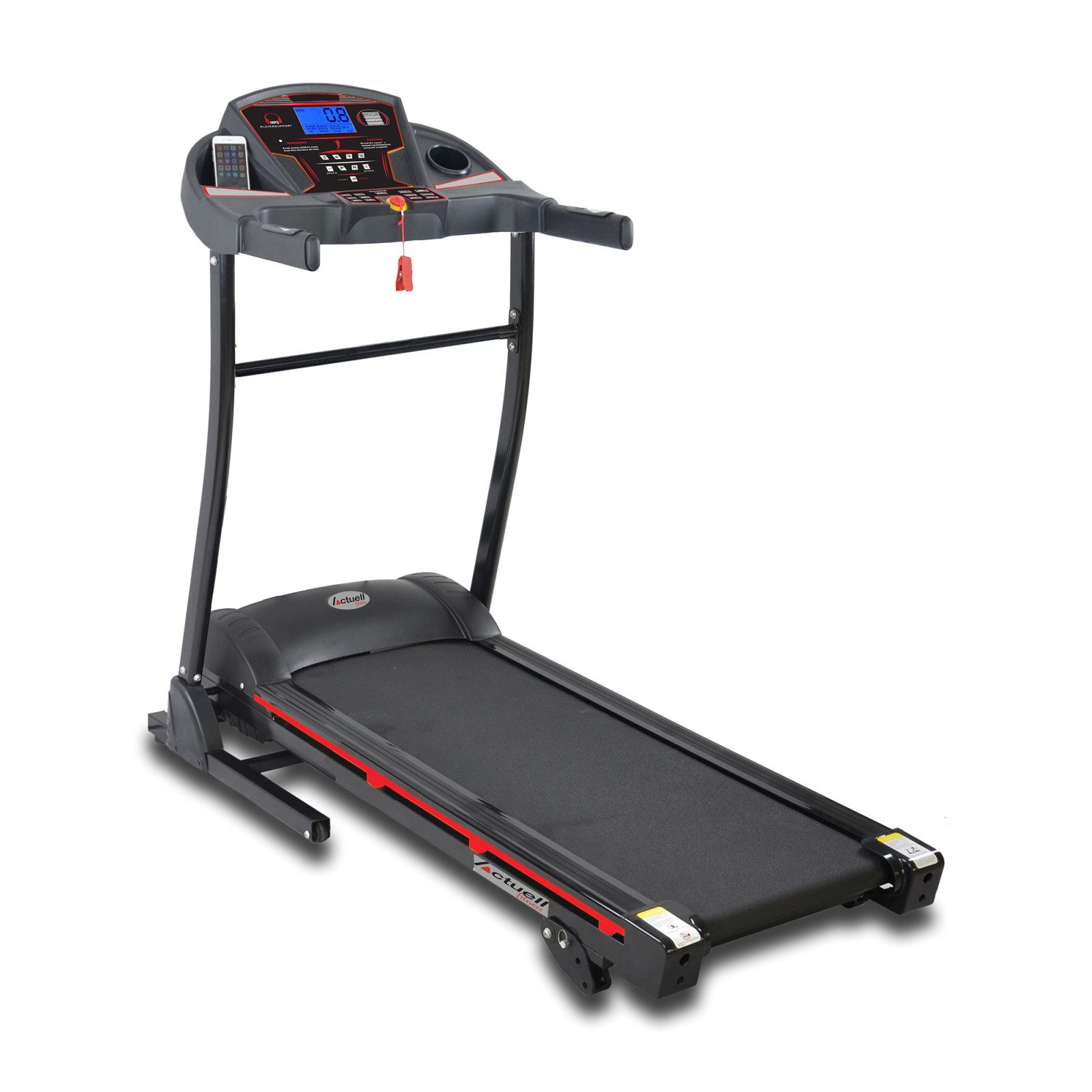 I paid about 350 dollars US for my treadmill from Actuell, a Chinese manufacturer who's not the best when it comes to anything sports-related. Yet their treadmill changed my life forever. It has made it possible for me to run and train regardless of the weather conditions from the outside. It was the best investment of 2019 without a doubt. And, it's still running well and will hold me on my tracks for at least another 6-9 months in 2020.
Worst In Sports – none
Best Airport – Milan's Bergamo
I've been to this small airport 6 times in 2019, all because of layovers to many destinations in Europe and outside of it. This airport is perfect, as it has both decent meal choices and also links Milan to basically every single destination in Europe you might be interested to fly to. Also, there's a huge shopping mall right next to the airport, which makes long layovers, and I've had a few this year, extremely comfortable.
Worst Airport – Bucharest's Otopeni
Busy, slow, unprofessional staff, long waiting lines, unorganised. It's much better than in 2018, but the main airport of Romania still has a lot to go until it becomes good.
Best City – Barcelona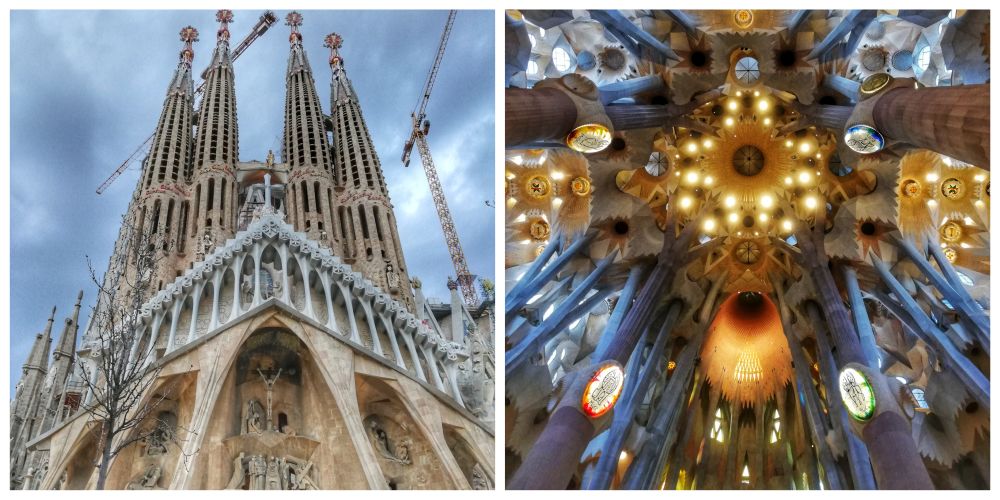 Out of all the cities that I've been to this year Barcelona is the one place where I'd love to move to right now. Just pack my bags and go. The weather is amazing, the food is delicious, the people are super friendly and nice, the attractions are beautiful and the region of Catalunya has a ton to offer to Barcelona residents. You have the Sagrada Familia, the Camp Nou stadium, the beaches and the sea, the seafood that's the best anywhere in Europe and the amazing people.
Worst City – Vienna
Not for the city itself, no. The city is sublime, elegant, bohemian, Austrian in the best way possible. For the people. The people are grumpy. Rude. Silent. Unpleasant. Distant. Cranky. Some really really REALLY bad. Like my hotel's manager. Read below for some more details.
Best Food – Hummus and falafel at Tantura in Lisbon
I love foods that you can dip bread into. Or foods that are perfect as a dipping tool for dips. The top two dishes in these two categories? Hummus and falafel. I LOVE hummus and falafel. I love them both as side dishes, I love them paired, I love them with other foods on a big spread. "Love" is the main word here. And when you're in Lisbon and you hear that Tantura has the best hummus and falafel outside the Middle East in all of the world? You do the hummus dance on the train on your way back from Cabo da Roca. And when you actually taste them, and they actually taste like THE BEST food you've put into your mouth for the past year? It's bliss. Pure bliss, palpable love, dedication and technique from the people behind the counter.
Worst Food – Tacos and Chicken Wraps at Taco Bell
I really had high expectations for this very popular chain. The food just tasted bland. It was not expensive or anything, but I was expecting at least KFC's level of seasoning in there. It's edible food, no doubt there, but for me, it was maybe the worst food experience of 2019.
Best Restaurant – Pizzeria Andrea in Rome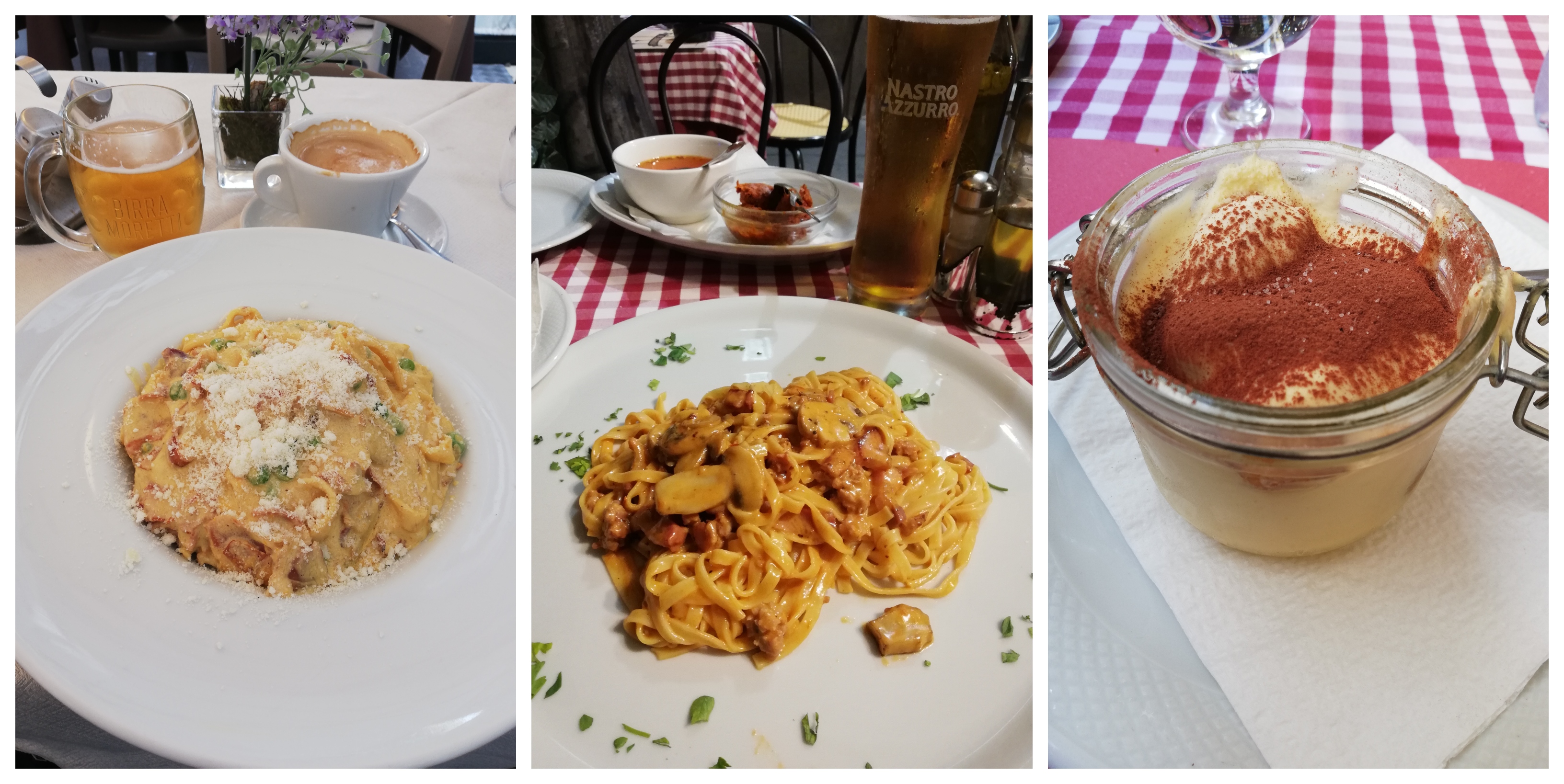 A great restaurant is made out of three things: food, staff and atmosphere. You pay for all these three things when you sit down at any place. That's why the food is much more expensive than it would be if you'd to make it at home. At Pizzeria Andrea in Rome, all of the three components of a great restaurant were present, and in loads! The food was crazy good (the best pasta in Rome, the most amazing sausage spread and heartwarming homemade bread) the staff was delightful and the atmosphere was to die for, just authentic, simple and to be remembered. I cannot think of a better overall restaurant experience than this one in 2019. Highly recommended.
Worst Restaurant – Apeadeiro in Sintra
I'm sorry for this one. I really thought it was going to be great. The restaurant was packed. But unfortunately, it was like that because it was one of the few restaurants that were open on the way from the train station to the attractions of Sintra. The staff was not great, the atmosphere was a little too much and the food was… a joke. I cannot complain enough about the food. I paid 15 Euros for a plate of fried shrimp and calamari, a few salad leaves, two half slices of tomatoes and a ton of frozen fries. The shrimps and calamari rings were old and not very many, the fries were the actual main dish and the salad was just salad. No. Thanks, but no. Never again.
Best Country – Morocco for the positive surprises all around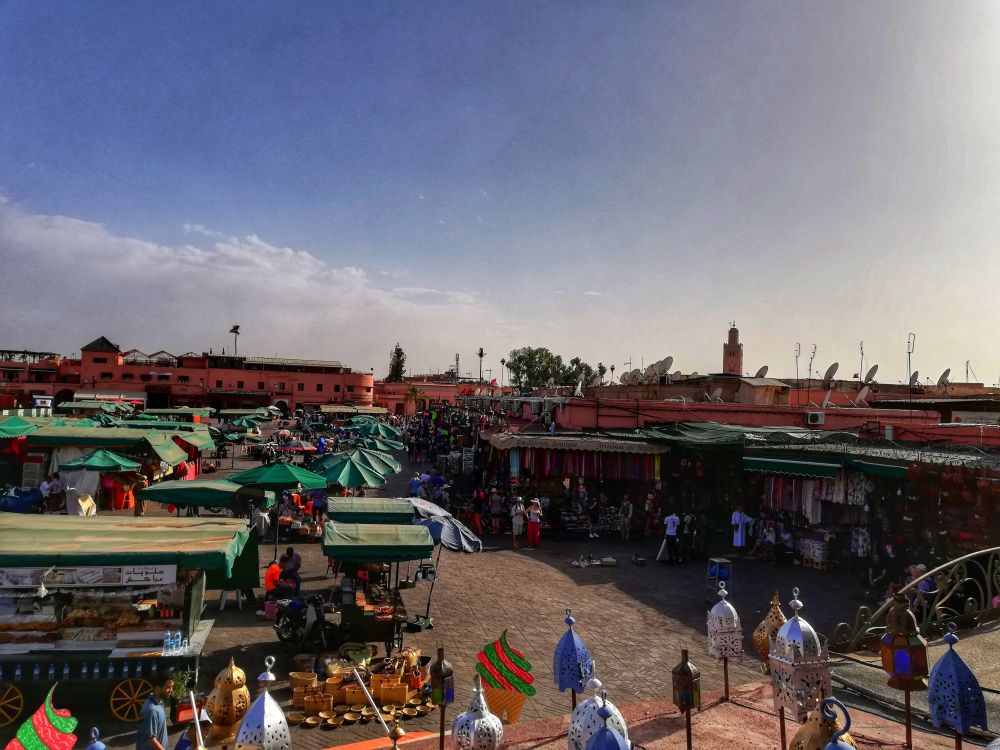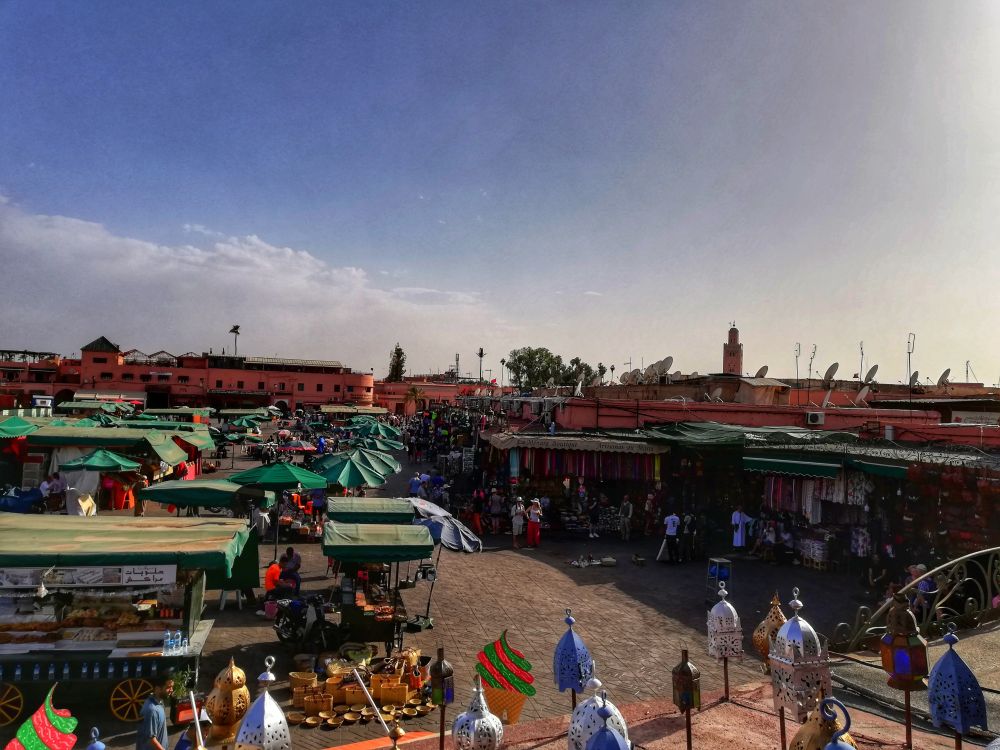 Morocco has been the first country about which I had serious doubts if I should visit solo or not. Up until my departure day, I wasn't sure if I was ready or not to go there. So many negative online reviews, so many "bad" experiences from solo travellers, so much confusion and scams and cobras being put in your backpack and… no. Nothing I've read online was true about Morocco. You hear me? NOTHING!
The people of the country were amazing, friendly, helpful and respectful. They know tourism better than they do in my own country. The services were good, the food was delightful, the attractions were just as advertised and nobody put cobras around my neck. Well, I was almost about to run into a flock of cobras on my way to a tea shop, but that was 100% on me! Morocco was the best country I've been to in 2019 for all the great surprises.
Worst Country – Italy
Of course, I'm joking. Italy is the best country ever. I just don't have a worst country because I love all the countries that I've ever visited. Honourable mentions go to Romania because I know the place and it lacks basic stuff, Austria for the people in Vienna and Germany for having the slowest airports on the planet.
Best Entertainment – David Blaine live in London
Seeing David Blaine live in London was the best moment of 2019 for me. People asked me if I had gone mad paying 65 pounds for a ticket in the gazillionth row, and also a ton of money on planes and trains and London stuff, which are not really cheap. Surely, I am not normal, but this is David Blaine. Period.
Worst Entertainment – A movie so bad…
This movie was so bad, I can't even remember it's name. It was simply baaaaaaad. Seriously, it was crap. I wanted to vomit my popcorn on my neighbour, who was so loud, I wanted to smack her in the behind. And not in a sexual way. The movie was about these guys who were on a beach, and one of them had bad memories and kept going back to this and that. And then the scene would cut again and he would go into the water once more. And then the movie would be about something completely different. And then by the end my head would spin and hurt badly. It was the worst movie ever made, so it's better I can't recall the name of it.
Best Incident – Accidentally booking a flight to Lisbon
I wanted to just look at the prices, then I just clicked on a few things and then I accidentally booked the first leg of the trip from Timisoara to Milan. And then seeing what I did, I booked everything on the spot. It was the best mistake I have made in 2019.
Worst Incident – Eating McDonald's in Vienna because of a rude manager
I stayed for one night at the Courtyard by Marriott Prater in Vienna. Nothing new there, as I was a Marriott Elite Member and knew the level of professionalism Marriott staff is usually gifted with. Amazing teams run by great managers who are really giving their all when it comes to hospitality. Not at the Marriott in Prater, Vienna. I got there at 7 at night and was tired and hungry. I have two cards on my name, one for my business and one for fun. I NEVER mix the two out.
Being just a 24-hour trip, I put 50 Euros on my fun card and that was that. I've had another 12 Euros, so 62 Euros in total. When I got to my room and checked my phone to see my balance, excited to order some schnitzels from a great restaurant, I saw that my card was almost empty. My stay was already paid for, but there was another 50 Euros charge from Marriott.
I went down to explain my situation and sure enough, the manager told me it was a fee designed to keep things safe in case I break something in the room and that the money will be returned to my card after I'd leave. I once again explained my situation and how my other card was not available, which meant I could only eat McDonalds or KFC on my one night in Vienna. It didn't work, the manager became rude and angry and that was that. I will never again get into a Marriott in Vienna in my entire life.
Best €10 Spent – Entrance fee to Quinta da Regaleira, Sintra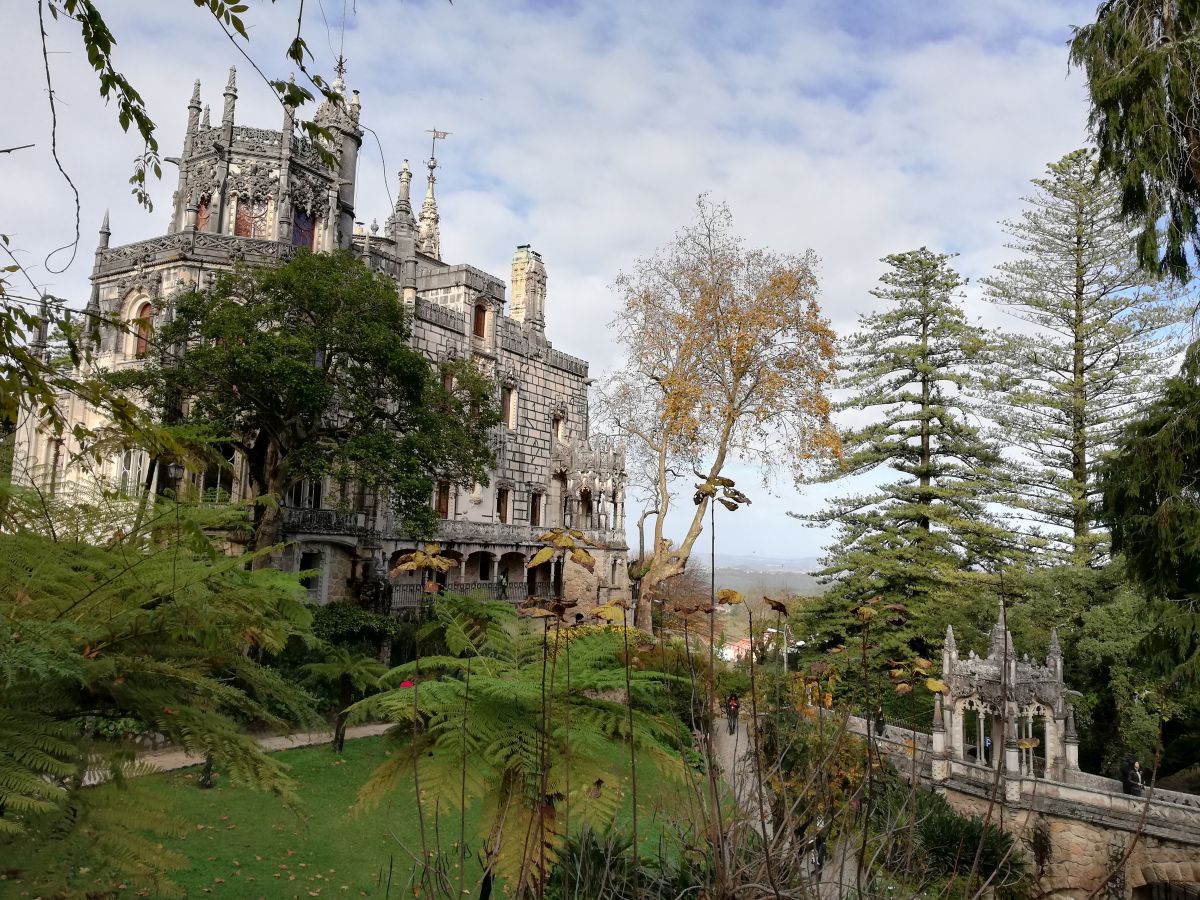 This place was the most incredible place I have ever been to in 2019. That and seeing David Blaine live were the top moments of 2019 for me. The ticket for David Blaine's show was about 100 bucks, but to see and experience the Quinta, I only paid 8 Euros. Those were the absolute best 8 Euros I have spent in 2019.
Worst €10 Spent – One sandwich in Bucharest's airport
I have no doubt the worst, most expensive and unreasonably priced sandwich you can buy is at the Domestic Departures terminal in Bucharest's Otopeni airport. Just don't buy it.
Best Song – Ne Yo – Friend Like Me

I love this song. I don't know if it's from 2019 or not, but it's the remastered version of the original and Ne Yo is just crazy good playing it.
Worst Song – Whatever was released this year
Honestly, the music has been awful lately. I haven't heard a good new song since Ciara released "Oh" 16 years ago…
Best Movie – Avengers – Infinity War
I really enjoyed this one. I don't know about others but I tend to never read online reviews before going to see a movie. I still haven't seen the last Star Wars but something tells me it will not top the Avengers.
Worst Movie – The Lion King
I hated it. I've had SUCH HIGH EXPECTATIONS. I saw the play this year in London and the movie is a disgrace from Disney to even be compared to the theatrical work. Thank you, no thank you.
Best TV Series – Euphoria on HBO
Seriously good. By far my favourite series that I've seen this year.
Worst TV Series – The Magicians
I've had really high hopes when I decided to see this one but, as it turns out, it is just not my thing.
Best Youtube Channel – Kara and Nate

These two are amazing. Adorable. So inspiring. Restless. REAL! They do the luxurious business class flights and the 15-hour Indian railways trip on third class coaches. They do deserve their 1 million subscribers and also reaching this number on their 100th country visit. Kara and Nate, if you're reading this, you are two walking inspirations for me and all travellers from all corners of the globe.
Worst Youtube Channel – many
I gave up on some Youtube channels this year. Not because I don't have time for Youtube anymore. Youtube is actually the only entertainment that I'm allowing myself to indulge into during a work day. I can't tell you all the channels that I've grown out of, and I won't, but it just so happens that what you considered entertainment yesterday might be just "meh" stuff today.
Best Video Game – Guild Wars 2
I'm playing it right now. Well, not right now, but right before I started finishing this post. It's Christmas Eve morning so the tradition is to play GTA San Andreas, GTA V and Guild Wars 2 as the ladies of the house put the finishing touches on the cookies and other gazillion cakes and foods that they're making. It's a great game, and it's free! I cannot believe it is free!!!
Worst Video Game – GTA 5
Not because of the game, which is one of my favourites. Because of the stupid, unnecessary, ads-filled and MANDATORY Rockstar Launcher that loads like a Trabant and is simply annoying. Why?? Why do I have to sit through minutes of loading and advertisement to play a game I've paid 30 Euros for and should be able to enjoy online and offline?!?
Best Client – F.V.V.
I've been working with this guy from the Netherlands for 2 years now. He even flew me to Bucharest one time so that we could sort some things out. Out of all the people I've worked with over the past 4 years as a freelancer, he is the most amazing client you can wish for. He understands when things are rough and leaves tips (who does that anymore?!?) when my job exceeds normal expectations. I can't give you his name or anything, but If you're reading this, thank you! And here's to a fruitful 2020!
Worst Client – V.B.B.
My worst client of the year gave me 100 bucks for a little work, and then vanished. I sent her the work, she even said it was great, but then ghosted me. I cannot believe people are still doing this in 2019. And will still be doing this in 2020. Why wouldn't you just write an email back saying what's what. Simply letting the other person know you're no longer interested in their services and then be on your way? When are people going to mature in their lives?
Best App – Google Maps
Seriously, what would we travellers do without Google Maps? I don't even want to think about it. The horror…
Worst App – Instagram
I don't know what's up with it but Instagram, my most used phone app in 2019, has become slower than a sloth. The reach has decreased, the quality of photos posted is getting worse by the week, everything is slowly going down.
Best Clothes and Accessories – Guess
I discovered this brand by pure coincidence during a sale on one of the websites I use for clothes shopping. They have pretty high prices, but buying a good quality piece of clothing is not so much a perk for me but an investment. I bought a few pieces from them but I can honestly say they're a serious producer and their clothes are awesome.
Worst Clothes and Accessories – Cropp
I bought a jacket from clothing brand Cropp in October. I was so stoked for my first S size clothing item after 10 months of diet and exercise. I then took the jacket with me to Portugal and wear it as a windbreaker. And the jacket made me sweat like I was on the treadmill. Even when simply sitting down and having a meal. I will never buy anything else from Cropp. Sorry.
Best Person of 2019 – My mom
For putting up with me. She hates it when I leave for my travels. I've put her through hell this year with my continuous leaves. I know it was hard for her, but she got so much better at it and is now much more into simply being ok with me going away. She appreciates it as the main pleasure in my life. She realised I'm doing it for the best possible intentions and not as a thing to just spend money on and be away from home for weeks. I love mom for that, as well as for letting me be who I am.
Worst Person of 2019 – That hotel manager from Vienna
Really bruh, get some help…