I'm a calm person 99% of the time, so when I realised that my flight from Stockholm to Milan got cancelled, an hour before take-off, I did what any calm person would do. I panicked like the end of the world was minutes away. I could feel my chest getting tighter and tighter as I and a handful of nice, confused Italians were staying in line to ask about our red-coloured flight. My hands got restless so, in order to calm myself, I just started scrolling through Instagram, which is something I rarely do nowadays.
In order for me to get you to see how this all unfolded and eventually got solved, I will take you back to the moment of me booking my flights, enjoying my trip, and then going through the panic-inducing moment of realising I was stranded in a foreign country. With little money on me, no help from the airline, and a big gulp in my stomach that was making it hard for me to chew the air. In the end, you'll see how much I got as compensation. Spoiler: it was nothing.
My flights to Stockholm
This exciting story begins on June 10th, the day I booked a ticket from Timisoara to Stockholm and return, via Milan, with Ryanair. I paid 130 euros for everything, which in itself is crazy. No flight should be this cheap, regardless if you're travelling with a low-cost or any other airline. Heck, not even a train ticket should cost this little, let alone a ticket that flies you for thousands of miles on a plane. Regardless, that was that, and there was nothing different about me booking the flights.
The flight to Stockholm was delayed both from Timisoara to Milan's Bergamo and from Italy to my destination in Sweden. I think there were about 2 hours of overall delay but given the fact that it was the middle of the summer, and people travel more during the summer months, it was nothing out of the ordinary. I get access to the business lounge in Timisoara so I had enough refreshments to keep me cool, and in Bergamo, they have a fresh pasta bar IN THE AIRPORT!
My returning flights to Timisoara
Everything went well on my flights to Stockholm apart from the delays. I got to the capital of Sweden and spent a memorable week in what is probably the most "perfect" city on the continent. The problem that would change the game would appear an hour or two before the plane's departure. I will never forget that moment when coming out of the bus and running for the bathroom to do what you have to do, I came back to the terminal and noticed a bunch of Italians running around yelling "merda" and "vaffanculo" all around the place. I know that much Italian to immediately realise something was messed up with the flights to Italy.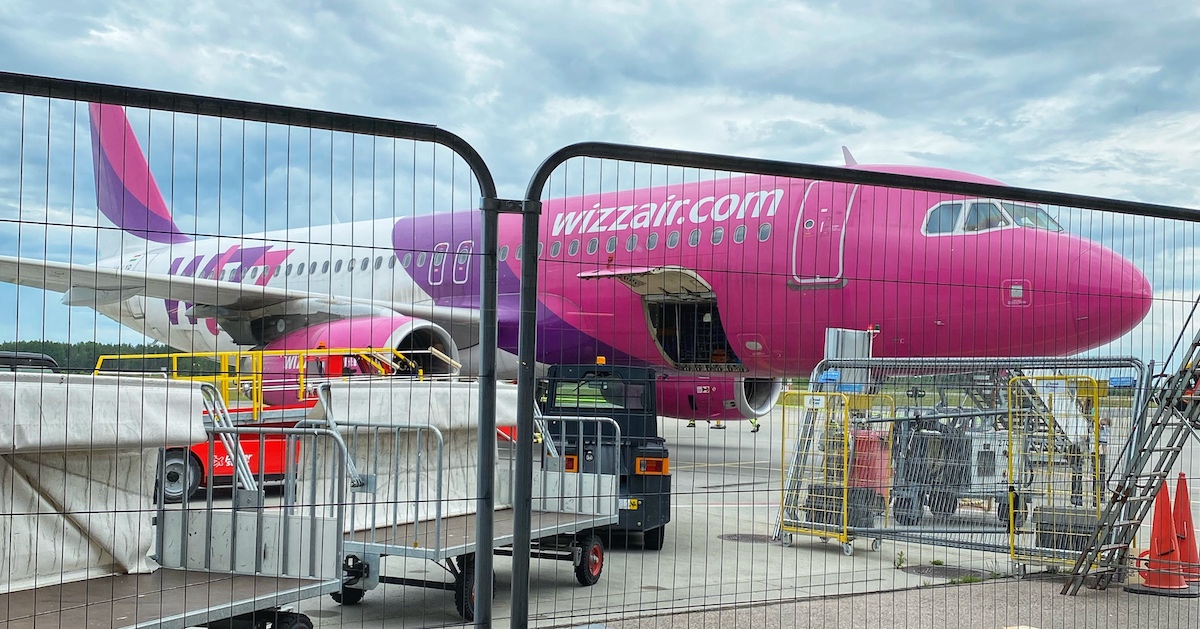 Boy was I right?!
Not just my flight to Milan but all four flights Ryanair had from Stockholm to Italy, Venice, Rome and Turin, were cancelled. Those four flights, and only those, were cancelled on the huge board of Terminal 4 at Arlanda Airport. Apart from some local SAS flights because of a strike. Yes, my heart fell into my a$$ in about five seconds. I've never had a sensation like that before, the sensation of hopelessness, as I was 101% sure nobody was going to make it easy for us to get home. Or that I would go home that night. It's a funny feeling as if someone grabs onto the middle of your stomach and plays with your insides.
Wizz Air saves the day
After many tens of minutes in line at three different counters, I was told the only way for me to get home was by booking another flight on my own money, for the next day, and then spending the night somewhere. There were no flights from Arlanda to Bergamo later that night, nor the next morning. In fact, the next available Ryanair flight that wasn't full was the one on July 5th, 6 days after our cancelled one. SIX DAYS. That's a lot of extra days to spend in Stockholm!
Ryanair was as helpful as a bag of rocks when it came to booking me another flight, giving my money back, or putting me in a hotel for the night. Those things only happen in movies. Maybe some larger airlines take better care of their passengers but I sincerely believe you're on your own, regardless of what plane you're supposed to take. I'm writing this a month and a half later and still, there's no inquiry from Ryanair with my refund. It will most likely never come.
I checked with other airlines to see how much it would cost for me to get back home. The only flight I could find from Arlanda was with Lufthansa through Munich. The only problem was, it was 1.900 euros. Yes, ONE THOUSAND NINE HUNDRED EUROS. The price of my entire trip, doubled. Luckily, I remembered Wizz Air, the Hungarian low-cost carrier, was flying out of Skavsta, a smaller airport near Stockholm, to Bucharest, Budapest, and other cities near my home. It was my only chance and, after a few searches, I found a next morning flight for around 300 euros. I could now swallow again.
Getting to the other airport
Now that I was booked for the next morning flight, which I was desperately hoping to actually take place with all of my remaining beating heart, it was time to find my way towards the other airport. Which is 100 miles away. To my luck, the guy at the airport's bus and train counter was extremely helpful when I told him I had to pay my last 300 euros on a flight I should've never needed. He explained to take a bus and then a train to central Stockholm, and then another train for around 12 bucks to Skavsta. That was the best possible deal I could've gotten at that moment.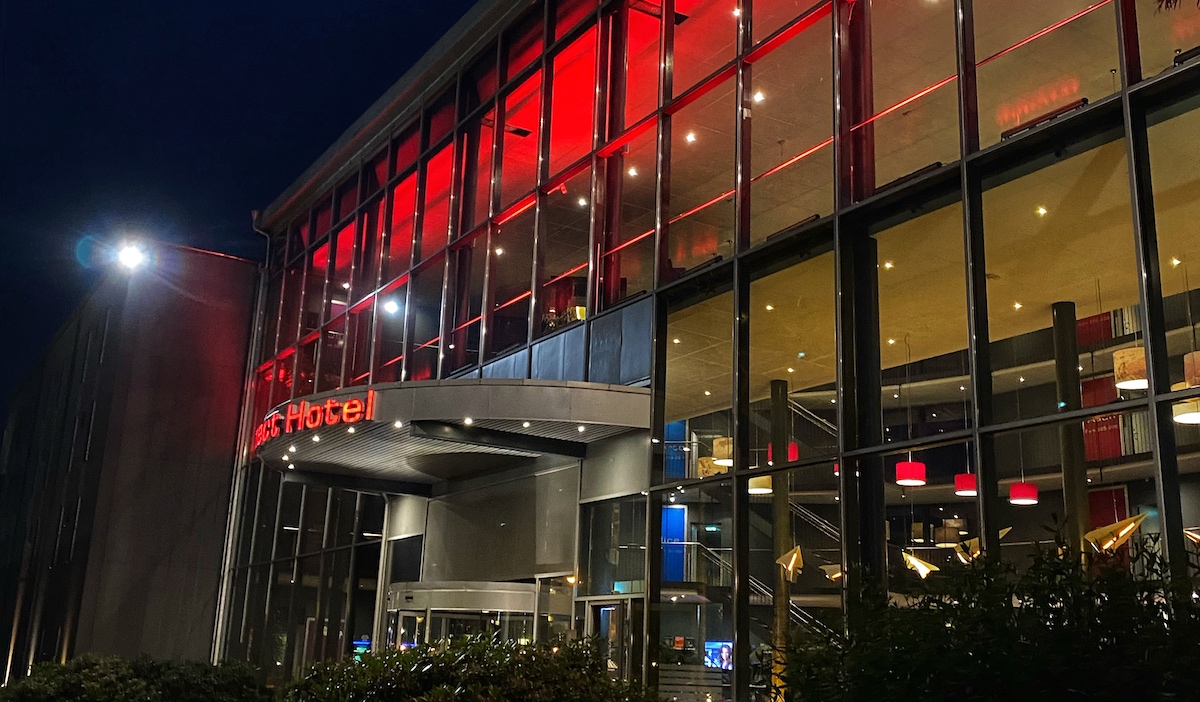 Thanks to my SL Card, the bus from Arlanda to Marsta and the commuter train from Marsta to Stockholm Centrallen were both free. From the central station, I took a late evening train to Skavsta for 12 dollars, which got me to the middle of the little city of Nykoping in about an hour. I also caught the very last bus of the day, departing at 00:08, from the train station to the airport. The driver didn't even bother with selling me a ticket, as I was probably the only person awake in the middle of the city besides himself. Good people, the Swedes. 
Hotel for the night
Another stroke of luck in my desperation was finding just the right hotel for just the least amount of money. Right near Skavsta airport, there is a hotel that's all red under the beautiful moonlight of the Swedish night. I'm dramatising but you don't know what it's like being left stranded in another country. And with no money on you, no flight to get home on, and no place to sleep. If you do know, then you know. Connect Hotel was going to be the saviour of my night.
Instead of sleeping on the floor at the airport and risking being eaten by a reindeer, or freezing to death (it is considerably cold at night in Sweden even during summertime), I got a hotel room for the night for about 40 euros. Now if you've been to Sweden, that is a great deal for a last-minute stay. Other properties were available but the cheapest ones started at around 75 euros per night. Connect Hotel even offered a decent breakfast. I woke up rested and showered, and it was great feeling fresh after the trainwreck of a day that was the day before.
The bus ride back home from Budapest
The next morning, I finally boarded the flight to Budapest and was extremely happy to travel to the Hungarian capital. The flight had a little delay of about an hour but that was simply nothing to write home about. Considering the previous day, I was happy to be on a plane regardless of how much it would take for it to get to where it should go. Or whatever its destination would be. Before takeoff, I booked my trip from Budapest to Timisoara as well.
I had two options to choose from. One was the train, departing from central Budapest 2 hours after my landing. Another was the Flixbus, also departing about 2 and a half hours after touchdown. The train was around 20 euros and I'd have had to go to the city centre through the scorching heat. Flixbus was 12 euros and would take me from just in front of the airport. I grabbed some lunch and enjoyed the Hungarian air conditioning, patiently waiting for the bus.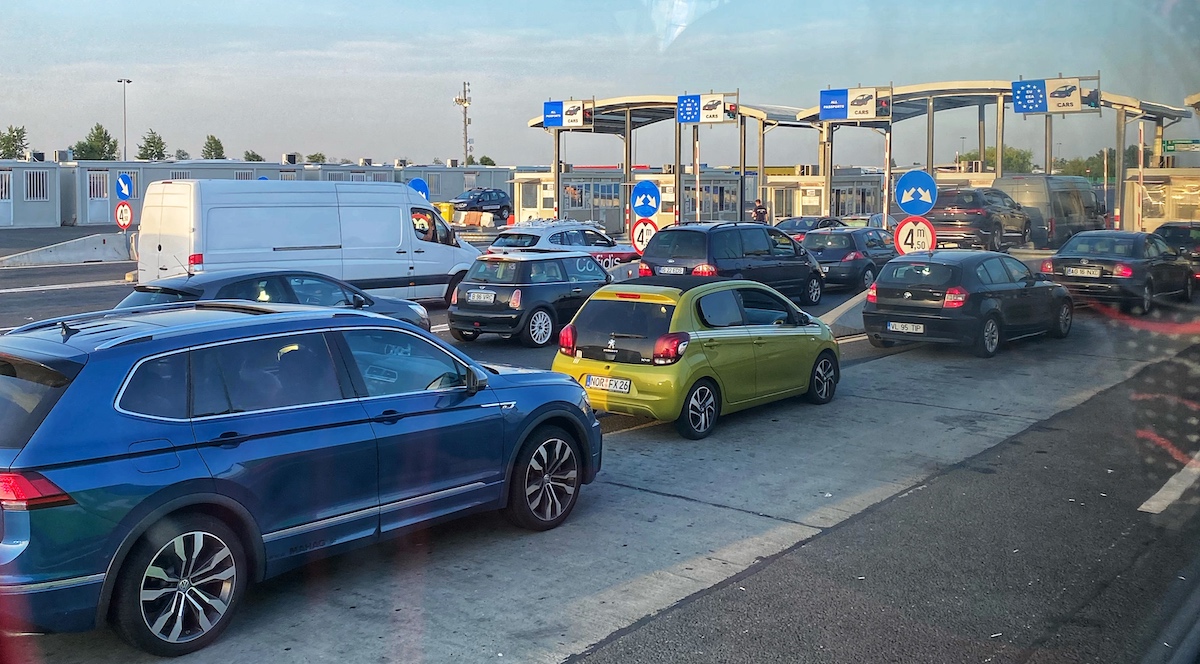 Travelling during the busiest months of summer through Europe means delays and cancellations. The bus was about an hour late but again, the airport was comfortable enough. We reached Timisoara with an even heftier delay, and I and another traveller simply demanded the bus stop in the middle of the city so that we could leave, as the bus' final stop was somewhere in the suburbs on the other side of the city.
Flixbus has decent service but sincerely, the Romanian drivers acted bossy and disrespectful throughout the ride. Even shouting at us when we boarded the bus, to board slower. What the actual f**k? After waiting for an hour in 40 degrees Celsius weather for them to get there. And then stopping every 30 minutes or so for smoking, causing even more delays. Typical Romanian sh*t, pardon my language.
The total cost of Ryanair's indifference
So for the Wizz Air flight, the one night in the hotel near Skavsta, the bus from Budapest to Timisoara, the food, water, and everything else, I paid a total extra 430 euros. Expensive fun, only it was not fun at all. But very expensive. Will I ever get the money back from Ryanair? Me, I am absolutely convinced it will never happen. Regardless of what they say on the TV about your rights and all, I doubt that Ryanair will money back my expenses from this delightful extra trip. Not just the plane ticket but also the rest of it. The chances of that happening are… -1% or so.
I went on and filed a claim with Air Claim, supposedly the largest company dealing with getting your money back after you've been cheated by your airline of choice. It's been almost 50 days and there's no response. I did get an email from Ryanair but it only contained a bunch of links, one for filing a claim that I already did through Air Claim. I did it again through the Ryanair website but it says that my flight DEPARTED ON TIME. Yes, I double-checked my data. Trice. Ryanair must be working with some black holes or time travelling machines because otherwise, their database makes zero sense.
They just don't care. Sure, I have flown with them probably 100 times so what're 430 euros put against all of those 9,99 flights, right? In a way, it's nothing, really. It means an extra 4 euros and 30 cents "fee" on each flight. At the same time, I'll be much more careful about booking flights with this airline and avoid them as much as I can in the future. Not because of a cancelled flight, as that could happen to anyone on any airline. But because of their ZERO CUSTOMER SERVICE and impossible-to-navigate online forms.
Ryanair is a joke, simply a joke, and surely cannot be legal for an airline to offer forms that lead to dead links.
In conclusion, no, you will not get your money back if you happen to have the luck of your flight being delayed or even cancelled. Especially with a low-cost carrier. Nobody will care. People in the airport will be of no use. The counters people are going to point you to the online app. And the online app to the phone numbers. The phones people back to the app. And back to the counters. And there are no counters! Nobody will care if you don't have where to sleep, so please make sure you are stocked on money.
Money will save you.
—
Hi! Just a quick thing before you leave:
First, nice of you to read thus far, it means that you've enjoyed my writing!
I'm not here to ask you for any likes, shares, or comments, although that would be cool of you! Instead, I'm offering you a chance to have an even better piece, sort of like this one, but better, written for you by a content creator. That would be me!
Check out my Services, Portfolio and Testimonials pages for details. And then shoot me an email at the address you'll find on the Contact page.