I spent a memorable week in Stockholm, Sweden's capital for my summer break. I'm weird as I'm not into sunny beaches. I did that a few times, once in Egypt and last year in Santorini. I did enjoy them but no, staying on the beach all day drinking $10 sparkling water is not my thing. Now, I am ready to share with you everything you need to know about it in this complete Stockholm travel guide. 
I will write about the top attractions I've been to, how to get around the city, accommodation, food and everything else. I will also share some things about local culture, how the Swedes function and what to do and not do in certain situations. I will talk about prices as well, as Sweden is presumably an expensive country. Spoiler: it is not.
Right, more about that later. Let's dive right into this guide, which is an extensive one (just pick a subtitle if you are interested in a specific place, or go through each one in the order you like) and start with the flights from home to the Swedish capital.
Getting to Stockholm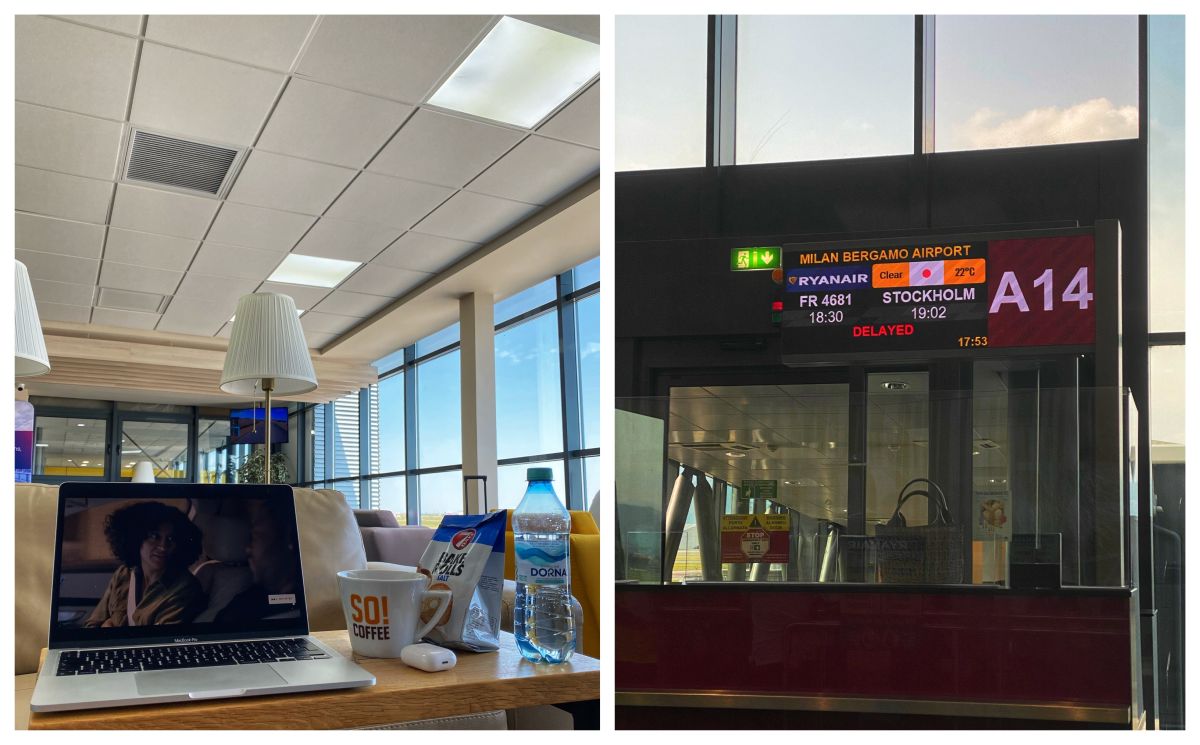 Flying out of Timisoara, the best route for me to get to Stockholm was via Bergamo, a massive airport near Milan. It was a great idea for the out flight, and a terrible idea for the return, as Ryanair cancelled my Stockholm to Bergamo flight an hour or so before boarding. More on that in another post. My flight was around $150 for a carry-on and not much else. I even got lucky with seating, managing to score great seats on both flights on my way to Sweden.
Stockholm has four major airports, Arlanda, Skavsta, Vasteras and Bromma. Most of the airports are well connected to the city via train or bus routes that run frequently and are just mildly expensive. Inside the actual airports, you will find good staff, plenty of seating areas, Wi-Fi that works and some restaurants. Water is free in Sweden, and you will find plenty of it in airports. Just get your empty bottle through security and you are all set.
Airport transfer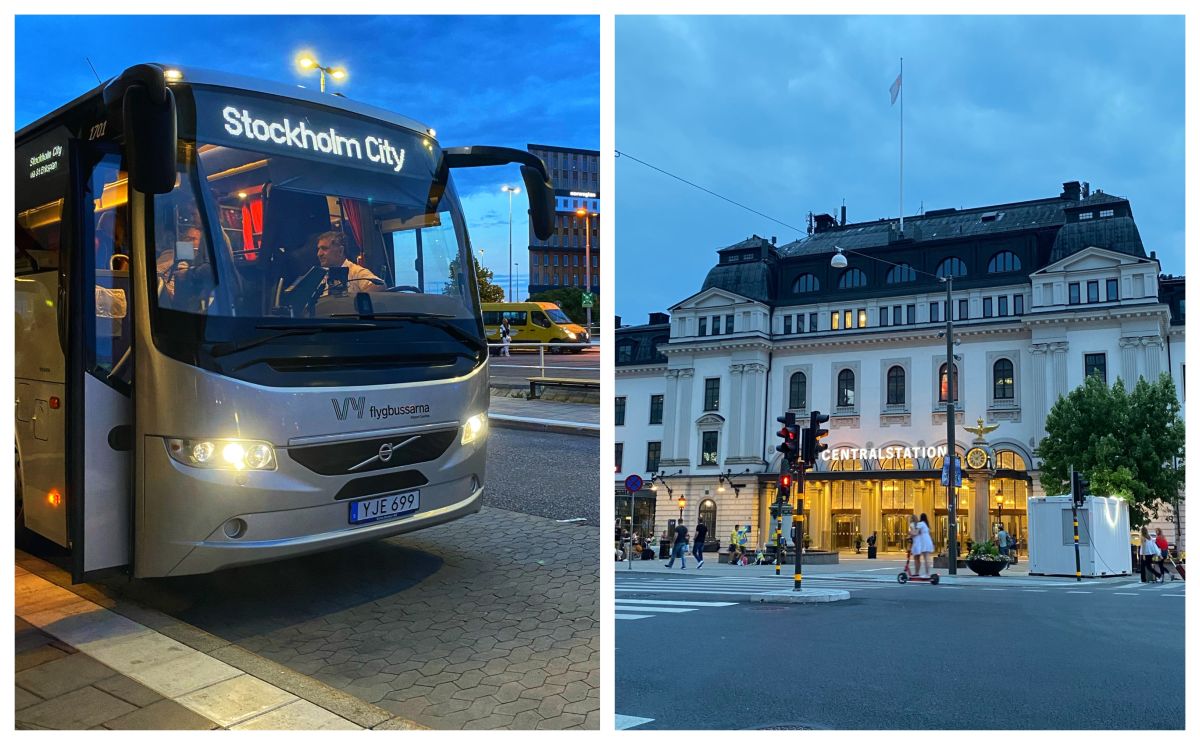 From Arlanda airport, the easiest way for me to get to the city centre was via bus. For this, I got a return ticket valid for three months from Flyburssana, a company that operates busses through most major airports in the capital. The ticket was 189 Swedish krona or around $18 for the return option. The bus was really comfortable and had internet, and the ride from the terminal to the St. Eriksplan station in downtown Stockholm took about 40 minutes.
If you are getting a travel card, which I will talk about in detail below, you can get from the airport to Stockholm central station and back for absolutely free. I had no idea about this and only found out when my return flight was cancelled, and I had to make my way back to the city for a night with as little money as possible. You can take the bus to Marsta station, and then the commuter train to Stockholm Central station, all included in your SL Card.
Accommodation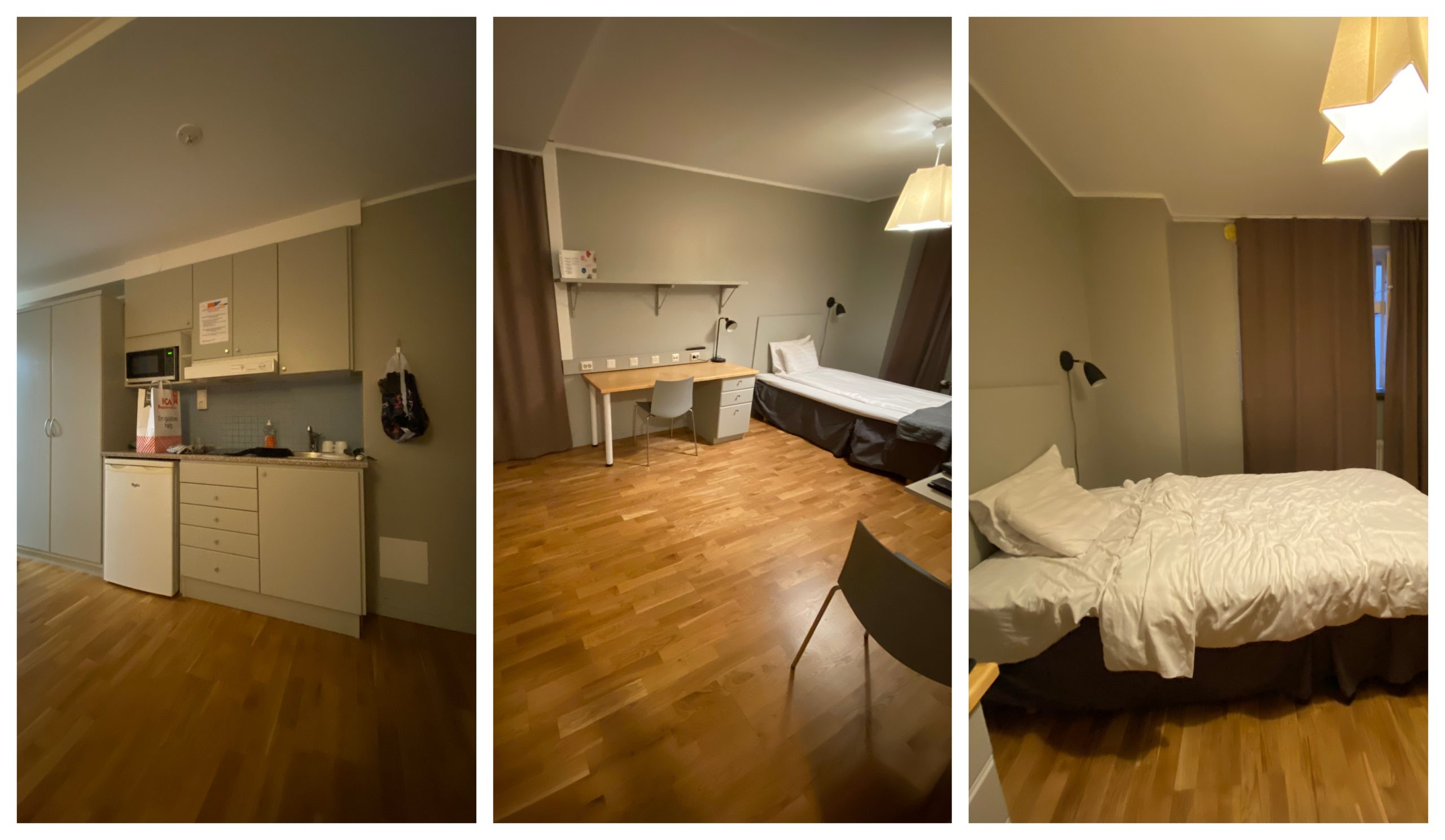 If you're a first-timer to Sweden like me, you know one thing: Sweden is expensive. Well, as I was about to find out, Stockholm is not that pricey. At least not much pricier than London, Barcelona, or even Rome. Starting with the accommodation, for which I paid $450 for 7 nights. My choice was Forenom Aparthotel Alvik, a hotel made out of small studios with a kitchen, a bed, a nice bathroom and immediate access to the tunnelbana or metro lines. The metro is so close to the property, you only have to walk about a minute to reach the station.
Priced at $50 per night, it was a steal to be able to live so near central Stockholm, yet far enough to make it calm and relaxing. It is much cheaper than anywhere else in Europe at the moment, which is great. Sure, I was right next to the train station, yet this was not an issue. I always travel with earplugs and although I had none now, a quick trip to the pharmacy downstairs and 20 krona later, about 2 bucks, I got 5 pairs of earplugs and slept like a baby. The hotel also had ping-pong and billiard tables, a working area, a lounge, a gym and two elevators that worked well. 
Access to the property and the rooms is possible with a code, which you receive on the day of arrival on your phone. There are no keys, which is amazing considering I never have space in my small wallet for an extra card. Nor in my pockets for some keys, which can sometimes be huge, kudos to Italian countryside stays.
Getting around the city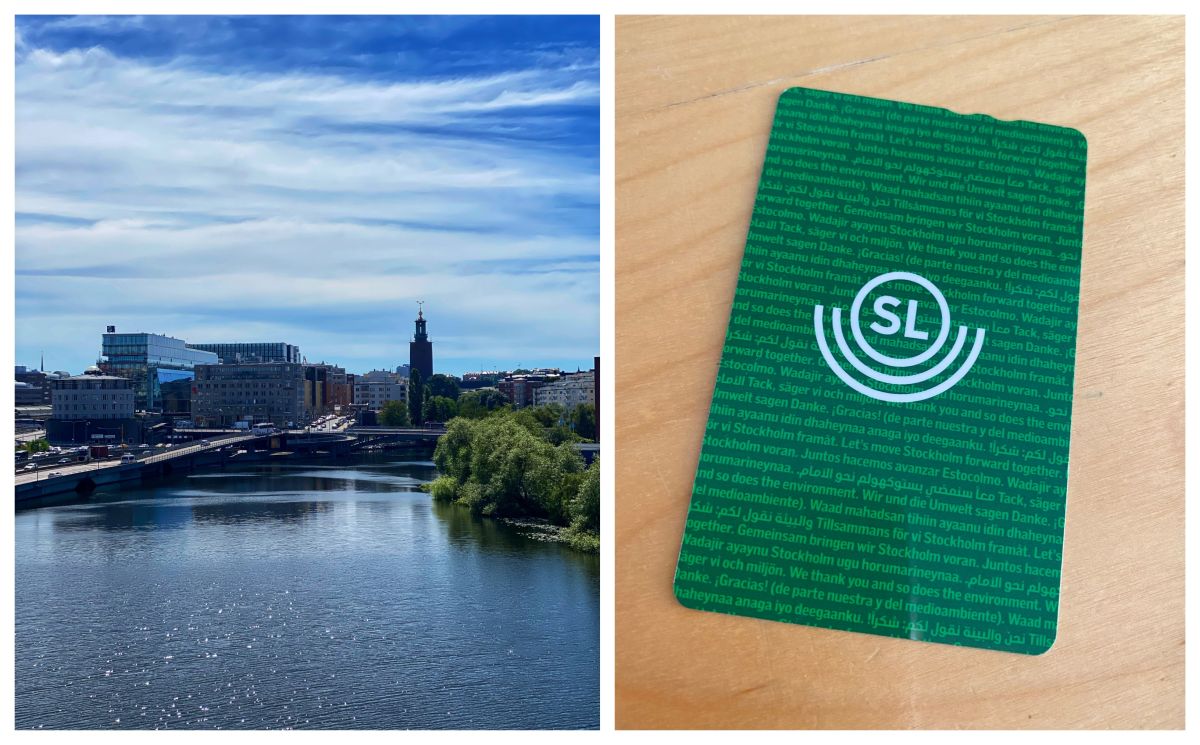 Stockholm is one of the most functioning and practical cities in the world. It is surely the best in regards to transport and living in general that I've ever visited. Connecting the many islands that make up the city via roads, the underground, overground rails and even boats, your best bet regarding transport is a pass. As I was there for 7 days, it was a no-brainer for me to get the 7-day travel pass, including all forms of transport in the city with unlimited rides.
I paid 450 Swedish krona or about $43 for the entire week, which is again a steal in my opinion. I took the metro every single day at least three times. I got to ride the bus to the more historical parts of the city, as well as the boat from Old Town to another island, just for the heck of it. Completely free. And when my flight got cancelled and I had almost no money left for a return trip to central Stockholm, the pass allowed me to get back to the city with no charges.
One trip on the tunnelbana costs 23 krona, or aroun $2. There are other passes for a day, three days, or 30 days designated to visitors, all incredibly well priced. If you want to explore as much of the city as you can, the travel card is a must. The cards are available at the airport, or at any subway entrance in the city. Here you can find more information on the acquisition of the cards and their prices.
Restaurants of Stockholm
Food in Sweden is delicious. Hearty, as well as healthy and light, Swedish food is made out of red meats such as beef or reindeer, as well as tons of fish, seafood and vegetables. They love their seafood in Sweden, as well as dairy products. Milk in Sweden is the best I've ever had, but more on that later. When it comes to restaurants, yes the prices are a bit higher than your average European place. Yet there's not much of a difference between Stockholm prices and those in London, Vienna, Munich or Rome. Yet the quality of the food is always a hit. I've not had a single bad food experience in Sweden during my stay regardless of the type of restaurant I've been to, including high-end classics, ramen places, chain coffee shops, the supermarket or even KFC.
Vete Katten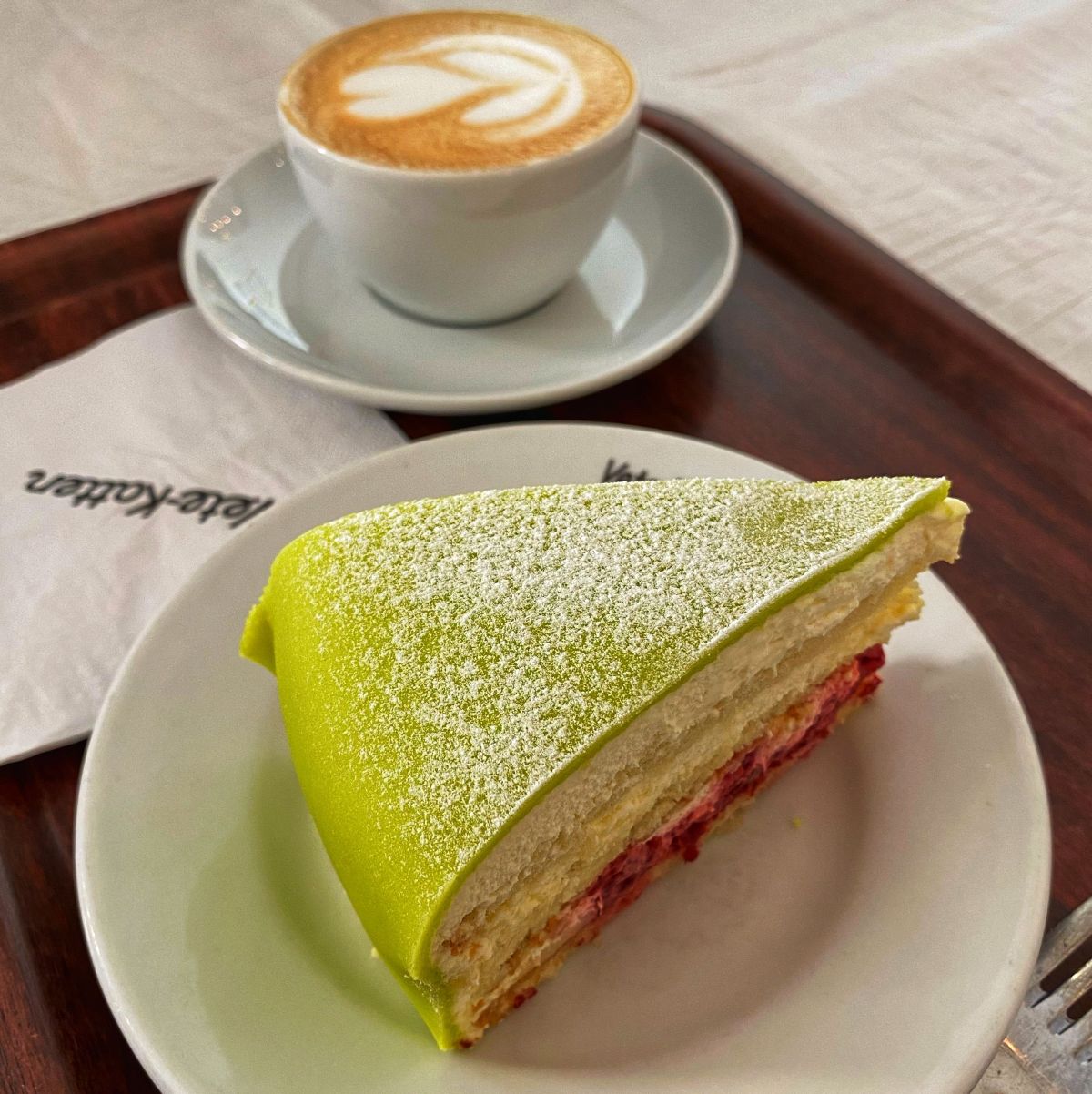 One of the oldest pastry shops in Stockholm, Vete Katten translates to Wheat Cat, which is as good of a boulangerie shop as one could find. The restaurant is neatly decorated with vintage furniture and squared tabletops. The food they serve is mostly pastry although they have some savoury dishes as well, coffee and other beverages. I paid $9,50 for a cappuccino and a slice of princes cake. It was extremely delicate and not sweet at all. You could taste the quality of the ingredients in the cake, the filling, the raspberries, and the green marzipan. 
Mom's Kitchen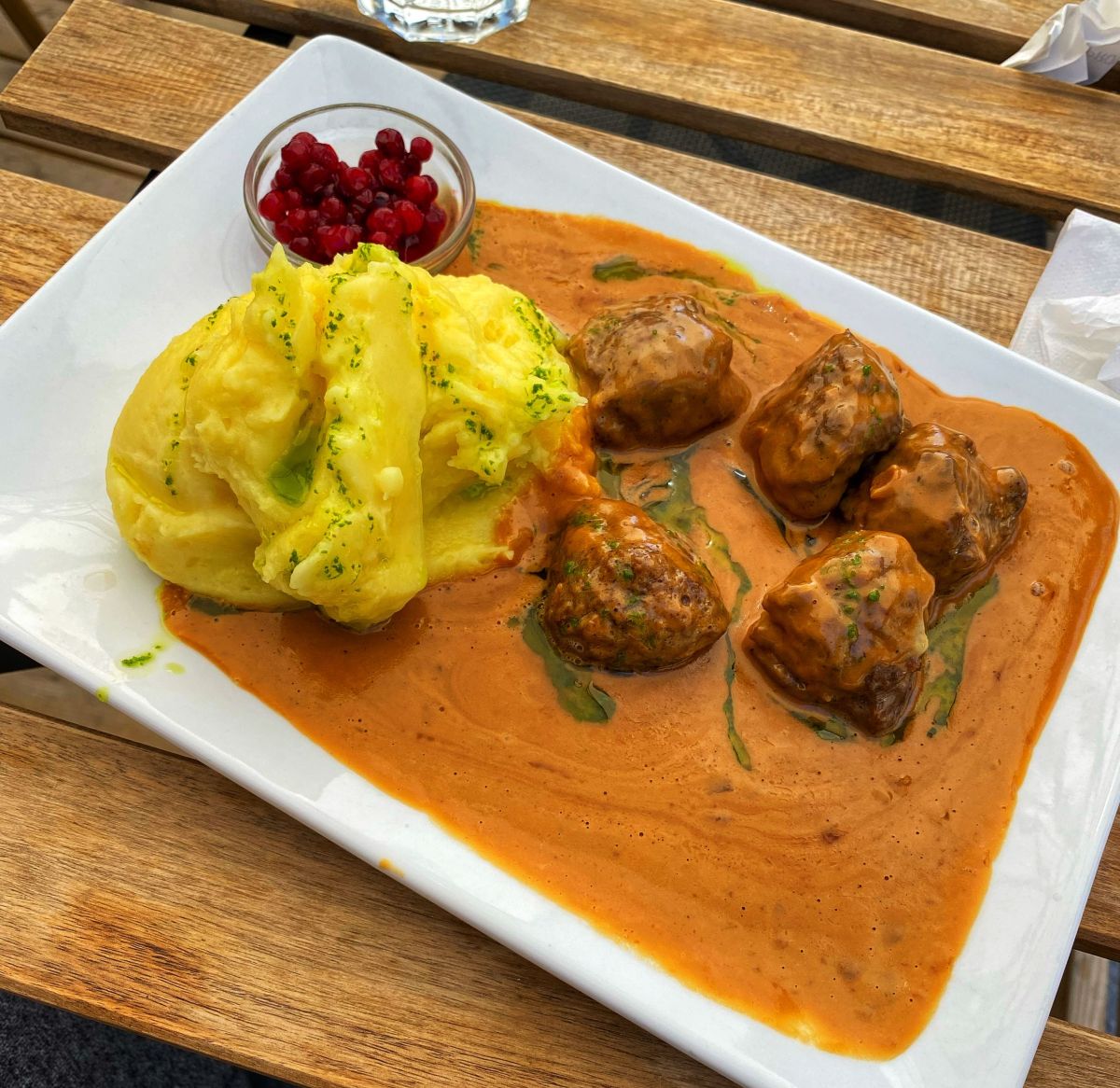 When in Sweden, you better have the meatballs! This simple, yet delicious dish was made popular as the national dish of the Swedes through IKEA, the largest global brand in affordable furniture. At Mom's Kitchen, I paid 140 krona or around $13,50 for a meal with five meatballs, brown sauce, potatoes mash and some berries sauce. Again, water was on the house, as well as some salad that I passed. The meatballs required no knife as they were so soft that you can cut them with your fork. 
The mashed potatoes were silky smooth and had a great milky and buttery flavour. As for the sauces, they completed the dish perfectly. 12/10 stars for the dish and place. Don't be fooled by the owner grabbing a to-go box from the counter and putting its content into the microwave for you to have it nice and toasty. The place is actually a catering business, hence the affordable prices and still incredibly delicious, home-style cooked meals.
Tokyo Ramen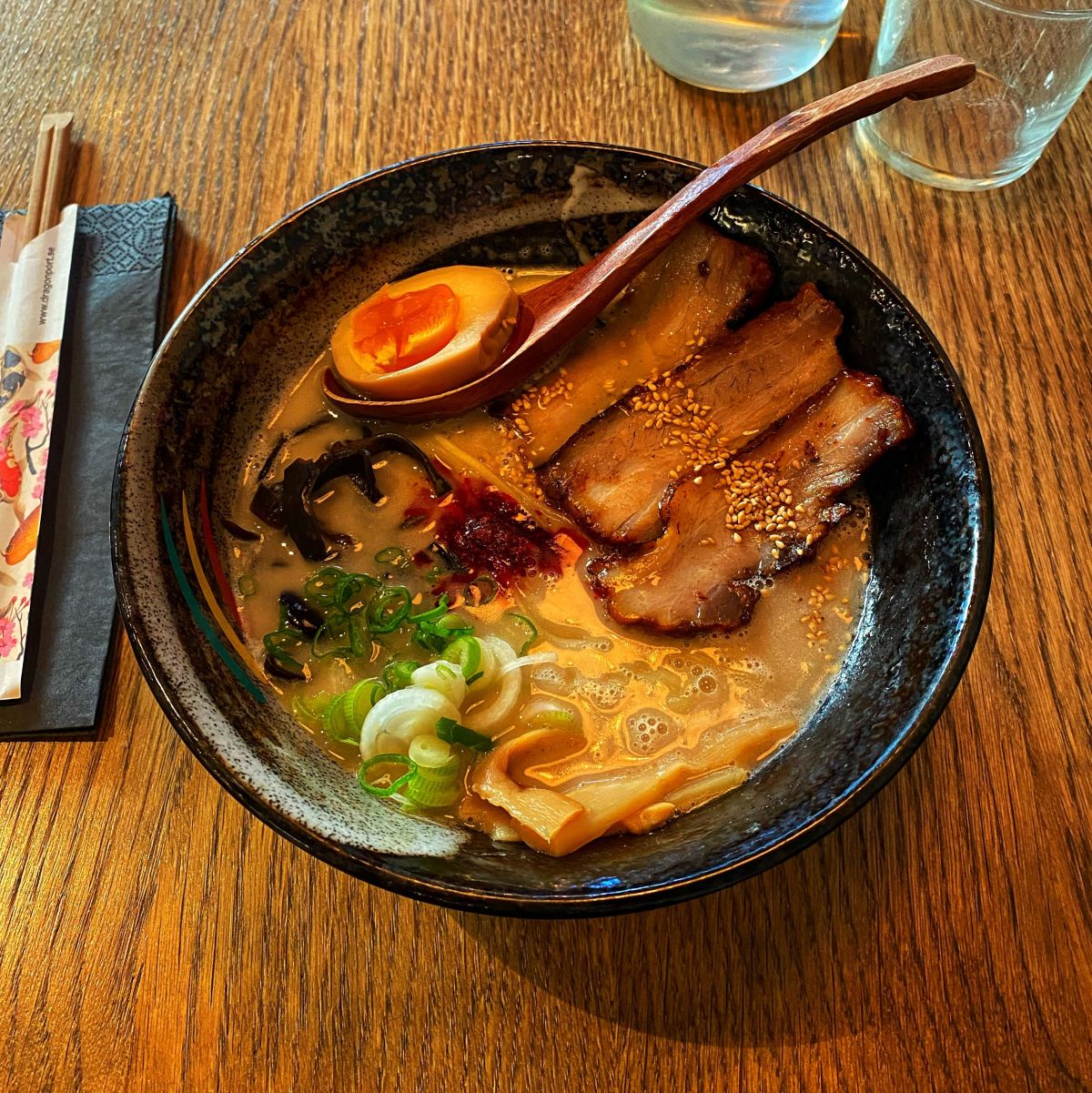 Stockholm is a multicultural city, and it shows in food choices especially. You can pretty much find any cuisine in the capital of Sweden. If Stockholm would have a West End, you'd never have to visit London. One of the cuisines I adore is Japanese, as both sushi and ramen are among my favourite foods. Tokyo Ramen, a place right in the middle of the city, offers affordable handmade ramen, noodles included, for all Swedes and foreigners alike. You know it's a good place when the staff is completely Japanese.
Another good sign was the Japanese clients, coming in and out of the place and savouring their bowls of pork belly and broth in between. I went for the pork ramen with half an egg, some mushrooms and the spicy broth. I also got Japanese peppers to add to the spice and nearly passed out from it. It was spicy, all right! But at the same time, it was the best ramen I've ever had. The meal was 140 krona or around $13 for the bowl. Amazing value!
Tennstopet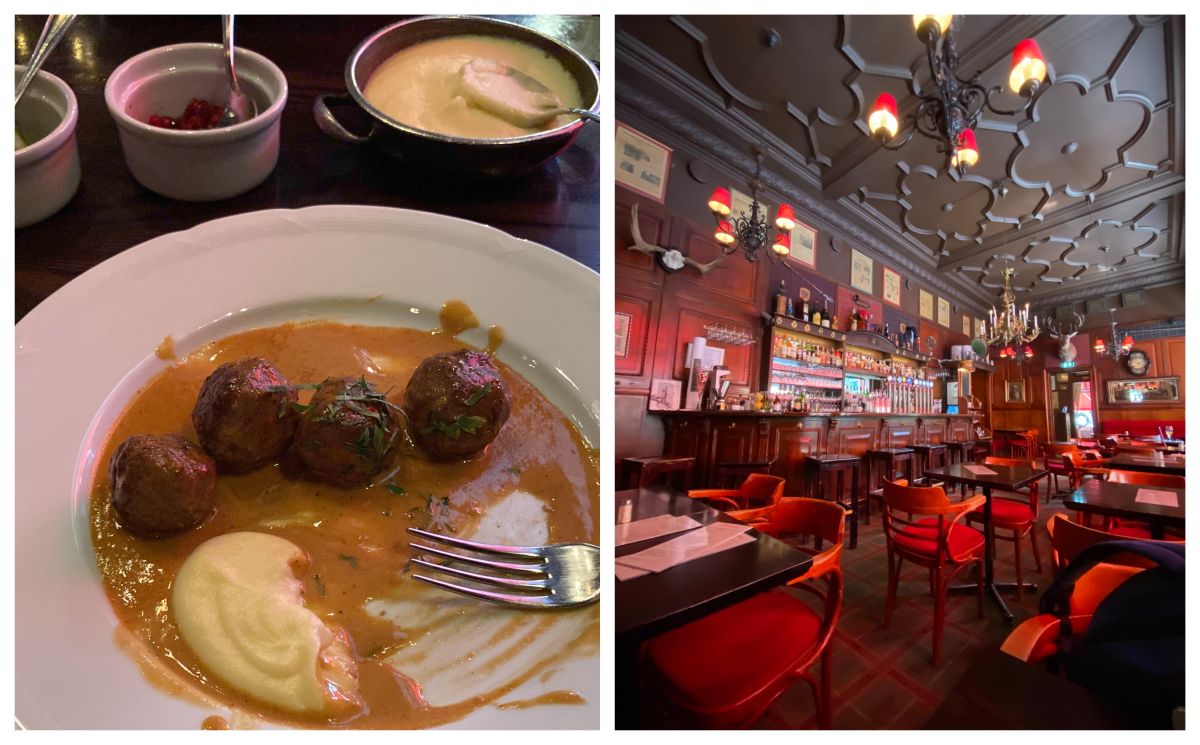 During my last day in the city, I spent a ton of time in a park right near my bus stop for the airport. At lunchtime, I had many options but most were international foods. Italian, Japanese, and even a few Chinese places. Yet I wanted to have some more meatballs before my departure, so Tennstopet was the obvious choice. This historical restaurant is a bit pricy, yet the quality of the food speaks for itself. These were better than at Mom's Kitchen for sure.
They served 6 meatballs instead of five, and a ton of mashed potatoes as a side. The meal also came with a bowl of lightly pickled cucumber and berries, of course. The meat in the meatballs was a mixture, being even more tender than in the previous place. And the mash? Oh wow, that mash was divine! Or, as they say in Sweden, Oddish! Priced at 210 krona or just shy over $20, this was a hearty meal which can easily be split between two people for an incredible value.
Supermarket food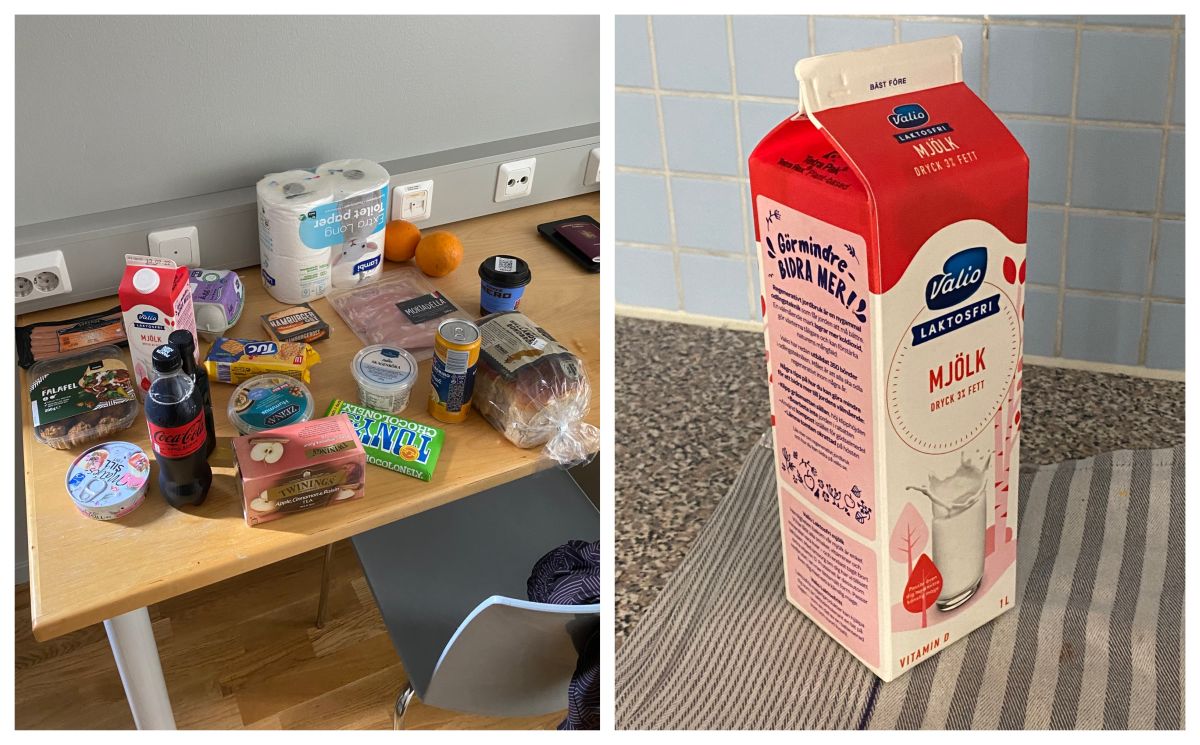 Thanks to my choice of an aparthotel with a kitchen, I could cook at home and I did at least one meal every day. It helped me save on money (I like to travel on a budget even if I can afford otherwise, as it is more challenging and therefore more fun for me) and also allowed me to peek into the Swedish way of living more closely. Conclusion? Swedish supermarket food is MUCH above the one in the rest of Europe. The quality of food is impeccable.
From the eggs and bread you buy for breakfast to the seafood, which is spectacular, supermarket foods in Sweden are worth every single penny. I tried everything that I could during my stay, including downing three litres of milk. That's as much milk as I usually drink in a year back home. Prices are about 15 to 25% higher than in Centra Europe and about 33% higher than at home, which is more than decent considering the local income.
If you are travelling on a budget, search for an aparthotel and get your hands dirty. Cook one or two meals at home with the best ingredients you can find in a supermarket. You will surely enjoy it and be able to see more of Sweden because of it. I only visited the ICA supermarkets, yet there is another chain called Coop that I heard it's even cheaper. They also have LIDL and other brands but the ICA was minutes away from my flat.
Places to visit in Stockholm
I took it very slow on this trip to Stockholm in reference to being a real tourist. Most of my days consisted of waking up, making some breakfast, and then visiting one attraction. Then I'd have lunch, take the metro back to my stay and just chill. In the afternoons, I'd go out for a stroll and maybe some food, and then read somewhere in a park. Parks in Stockholm are gorgeous! Yet even at this slow pace, I managed to see most of the sights the city is famous for.
Vasa Museum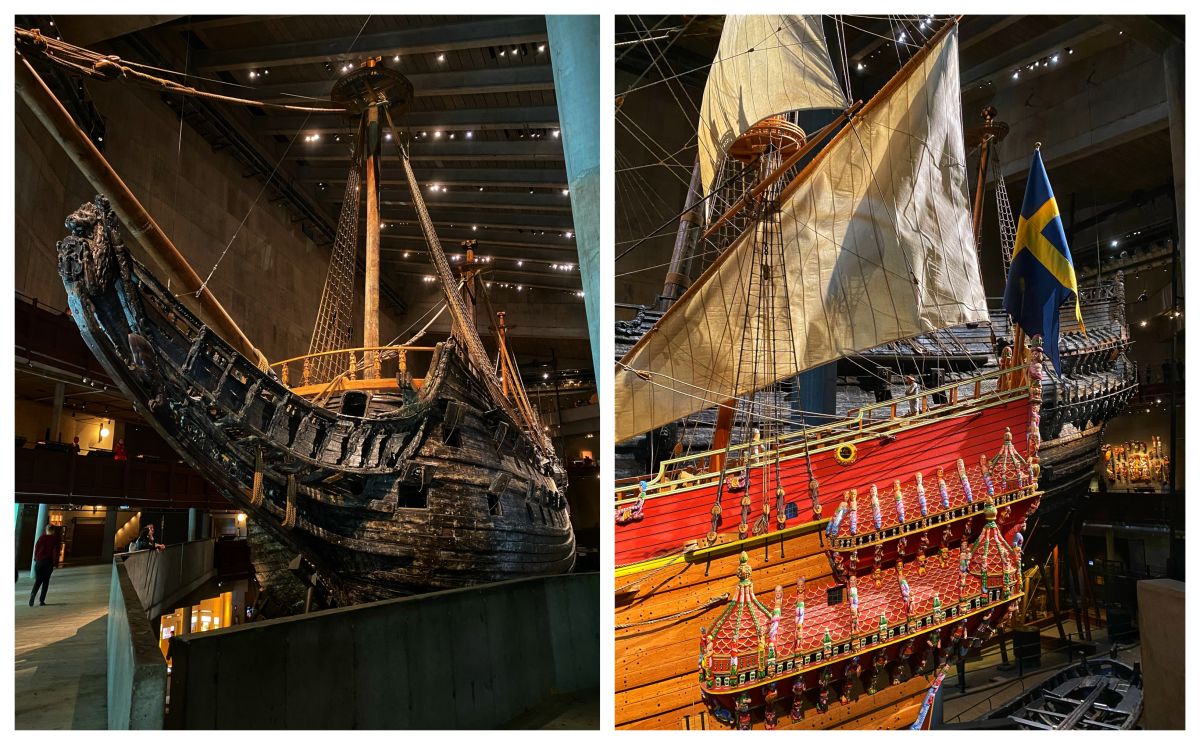 I learned about this place when I was 8 or so, from a TV series about travel. Not sure if it was Globe Trekker or another one but that's irrelevant now. The Vasa Museum is the resting place of Vasa, a ship that unfortunately sank about one mile into its maiden voyage. The impressive ship was a statement, a propaganda object for the king of Sweden back in the day. Due to unreasonable expectations, the ship took water fast and sank hours into its trip.
The entrance fee is 190 krona or around 18 bucks. There are guided tours that last about 40 minutes every hour, so make sure you get in front of the ship and just look for the English-speaking guide, or whatever language you're most familiar with. He will do a great job in explaining what you're looking at, not just having you stare at the massive, impressive ship. The entire visit took about 2 hours for me, including getting on the top floor for a complete view.
Djurgården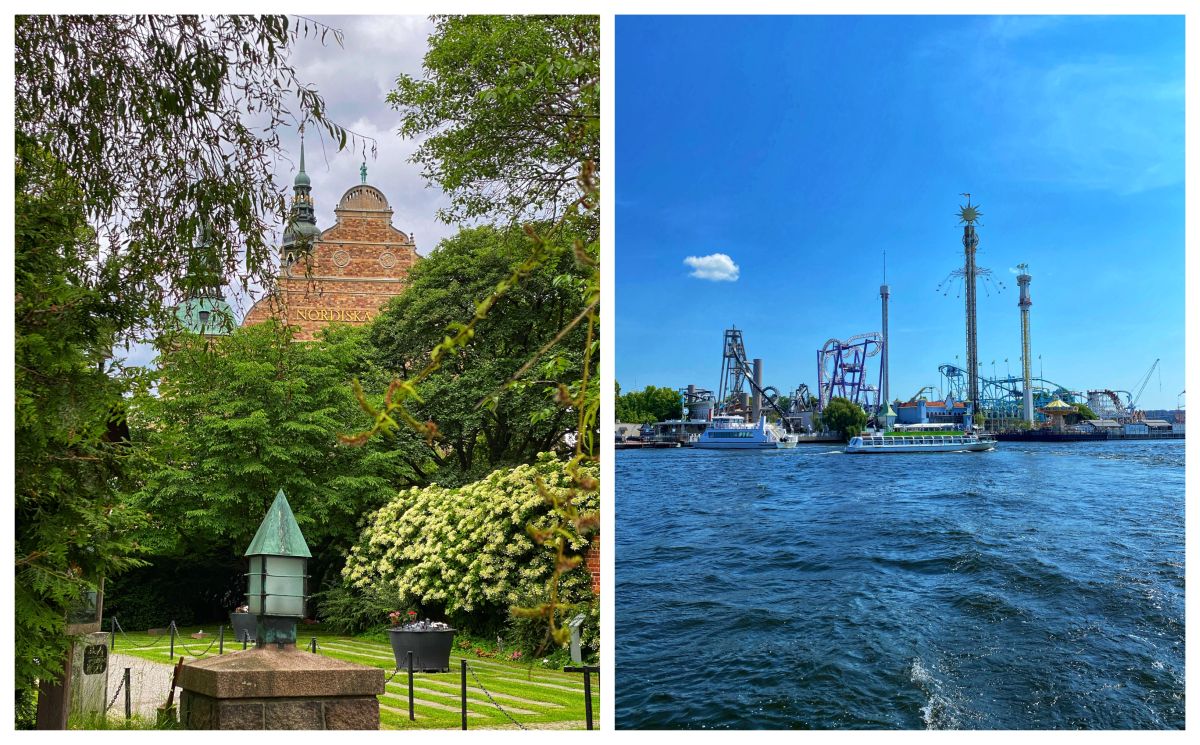 Along with the Vasa Museum, the island of Djurgården is notorious for being the area of historical buildings, incredible ships, interesting museums and many restaurants and parks to enjoy after your visits. It is also the place where Grona Lund is located, the largest amusement park in Sweden. If you care for a spin around on the rollercoasters, go for it. Salmon is really expensive (and tasty!) in Sweden so I just looked from behind the fence this time. Don't miss the Kungliga Djurgården, the royal park with incredible walkways and breathtaking views.
Gamla Stan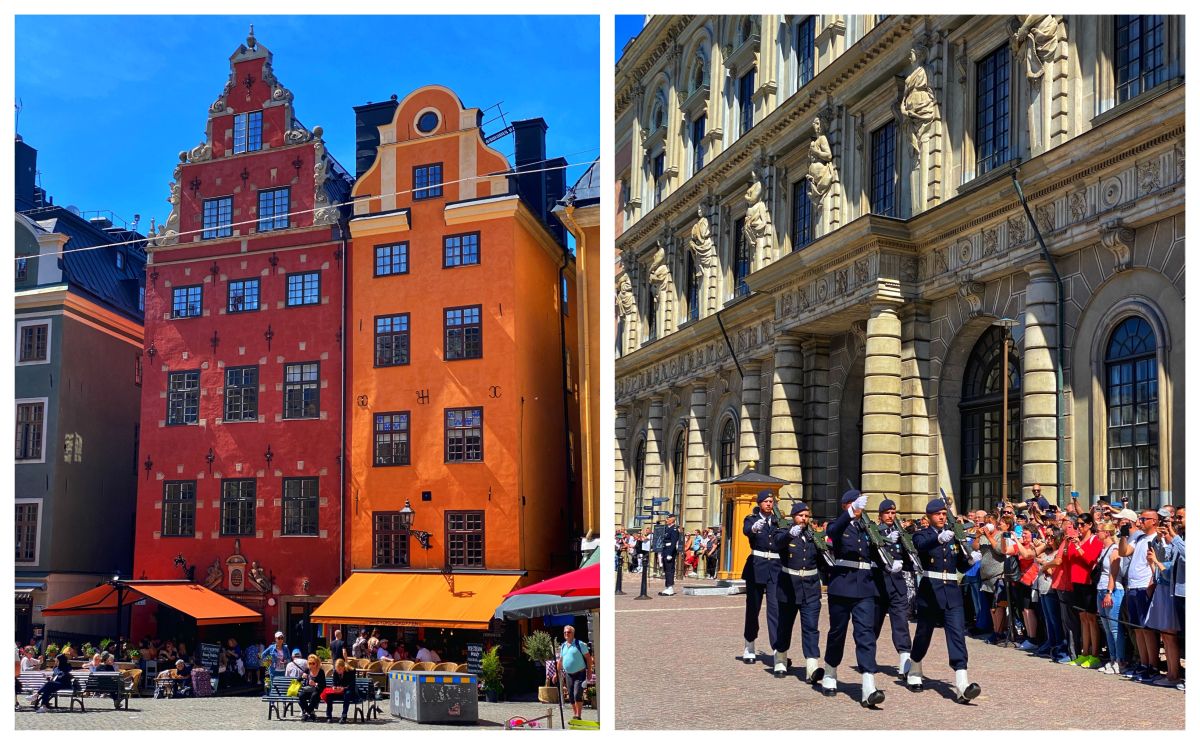 There is no trip to Stockholm without a visit to the old city. Gamla Stan, as the locals called it, is an island right in the middle of Stockholm around which the rest of the modern metropolis has been constructed. The old city is one of the best-preserved in the world, as the wars never reached the Scandinavian area. Gamla Stan is bustling, inviting, and very busy but also quite relaxing, managing to incorporate authentic buildings, squares, sidestreets and the Royal Palace. I even got the chance to see the changing of the guards, happening every weekday at 12:15.
Östermalm Saluhall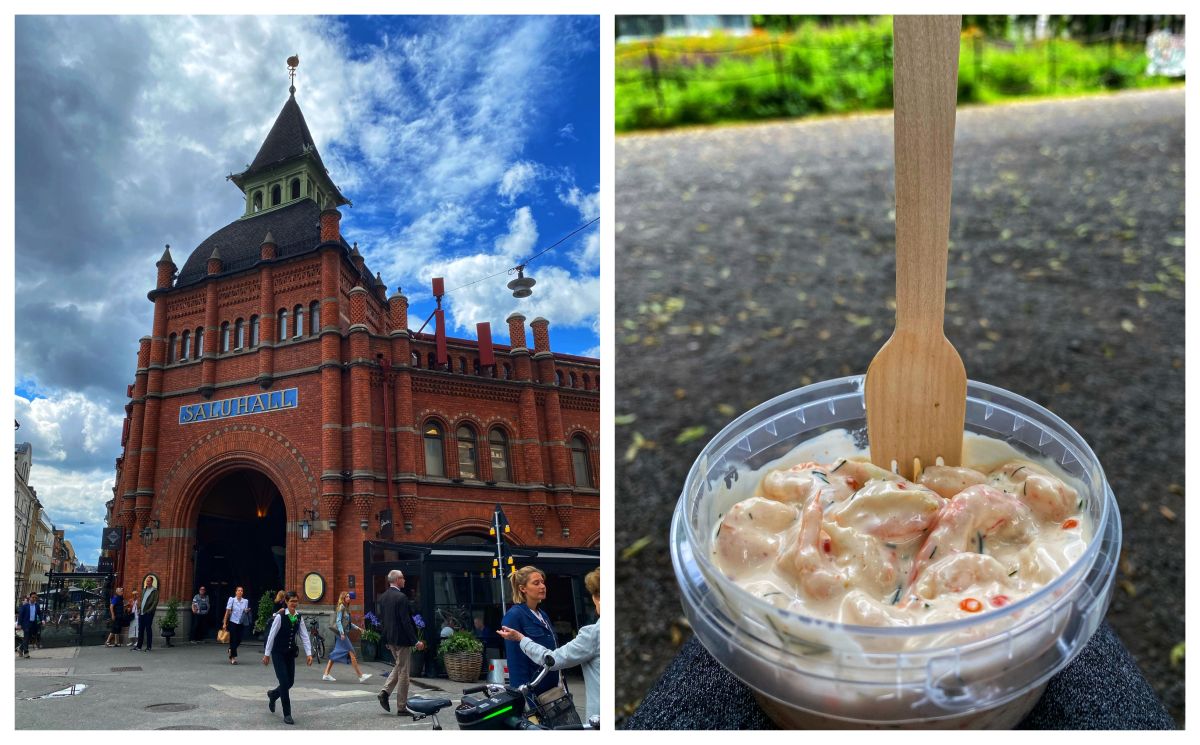 Food is my favourite means of discovering a new country. It speaks to me directly because I love to eat and experience flavours that are more or less common to my tastebuds. And when in a new city, there is no better place to go for some delicious local food than the food market. Östermalm Saluhall is the largest and most popular food market in Stockholm. After a short metro ride, you enter a red-brick hall filled with food stalls of all types.
Salmon and seafood are kings here. You do get your fair share of cold cuts, meats and produce yet 70% of the stalls are focused on the food of the sea. Which is fresh, delicious, and a bit expensive. But again, food quality in Sweden is ridiculous. I got some toast Skagen, tiny shrimp with mayo on toast, my favourite Swedish dish. It was around 100 krona, 9 bucks, but worth every penny. The park nearby was perfect to enjoy my food next to locals, right on the grass.
National Library of Sweden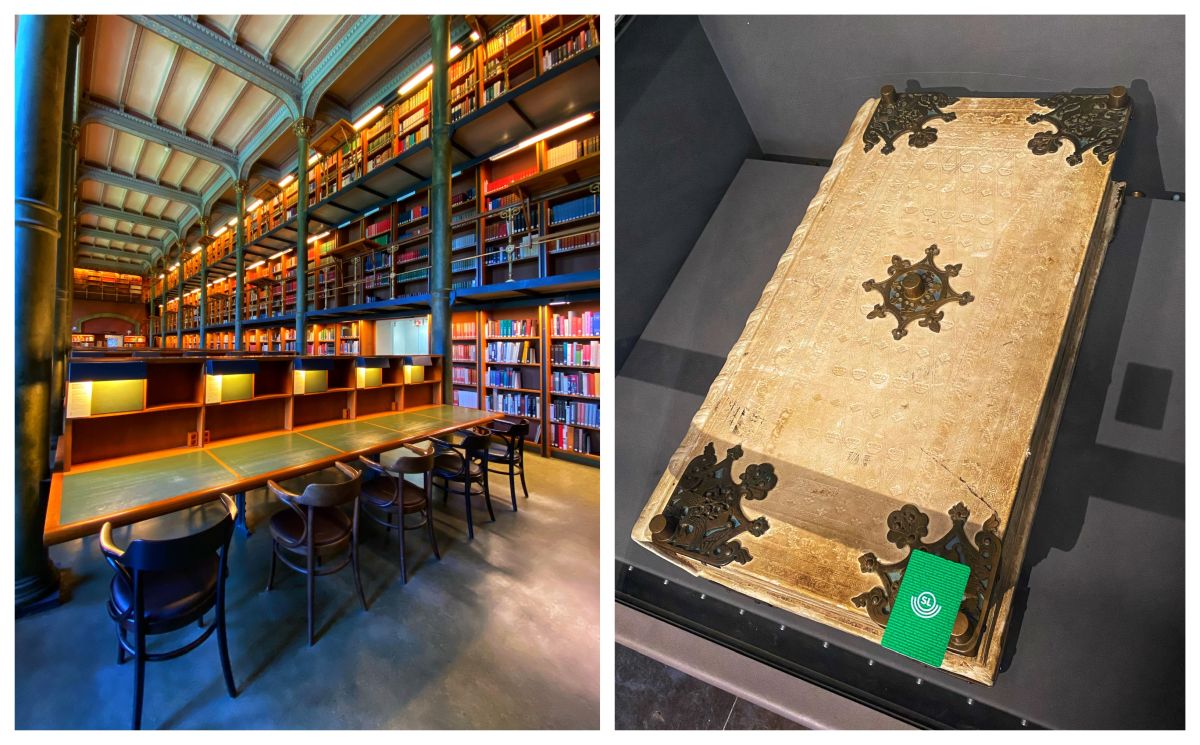 The National Library of Sweden does have a neat study room that's old and all, as well as a more modern area with glass ceilings and everything. But it's not as famous as the rounded Stockholm Public Library. Unfortunately, during my visit, the rotunda was under renovation so all I could see was scaffolding on top of scaffolding. Yet, luckily, I also knew about the national library, and one of its best-kept secrets.
Inside this huge, extremely relaxing library that gives you a push towards introspection and, surely, study, rests one of the medieval artefacts of the world. It's called Codex Gigas, or the Devil's Bible, and it is one of the most mysterious books on earth. It is huge, at around 80 centimetres in height and weighing as much as a grown German shepherd. The history of the book is incredible, as is its content. It's free to visit, just take the elevator to the second floor, get out, walk for 5 meters and turn left, and you'll see the chamber where the book is kept.
Tunnelbana artsy stations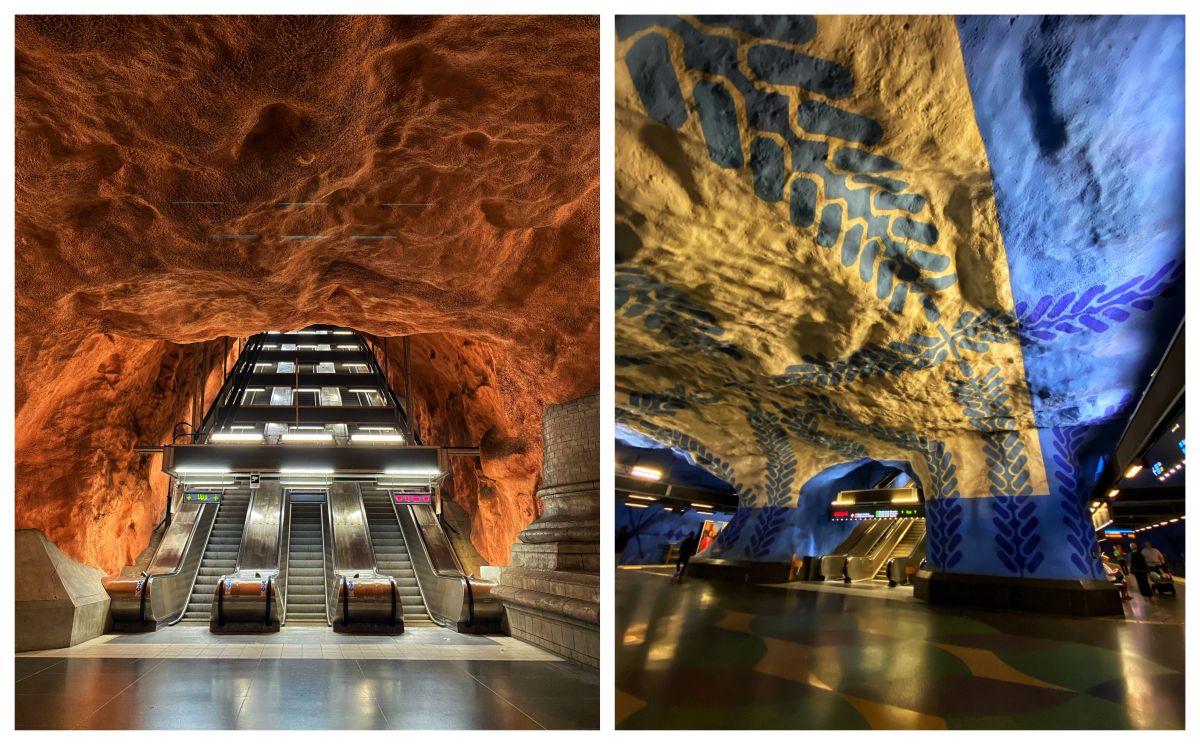 Art is omnipresent in Stockholm. You will see it on the buildings, inside parks, near the benches where you will sit, and surely, inside the metro stations. About a dozen or so metro stations, or tunnelbana, are decorated with artistic pieces by various artists. I got to visit two of them during my travels, but there are entire tours you can take to visit all of them. I enjoyed the fact that tube stations in Stockholm are lively, not boring and meaningless like in the rest of Europe.
I stopped at the Radhuset and the Centralen stations (Blue line, the lowest) during my visit, as well as at the Tekniska station where a big apple sits on top of the platform. Newton's, I'm told by a commuter while she catches me staring at it. Because we're at the stop where the Royal Technical University is. Stockholm is, again, build as a city where everything makes sense!
The Nobel Banquet Hall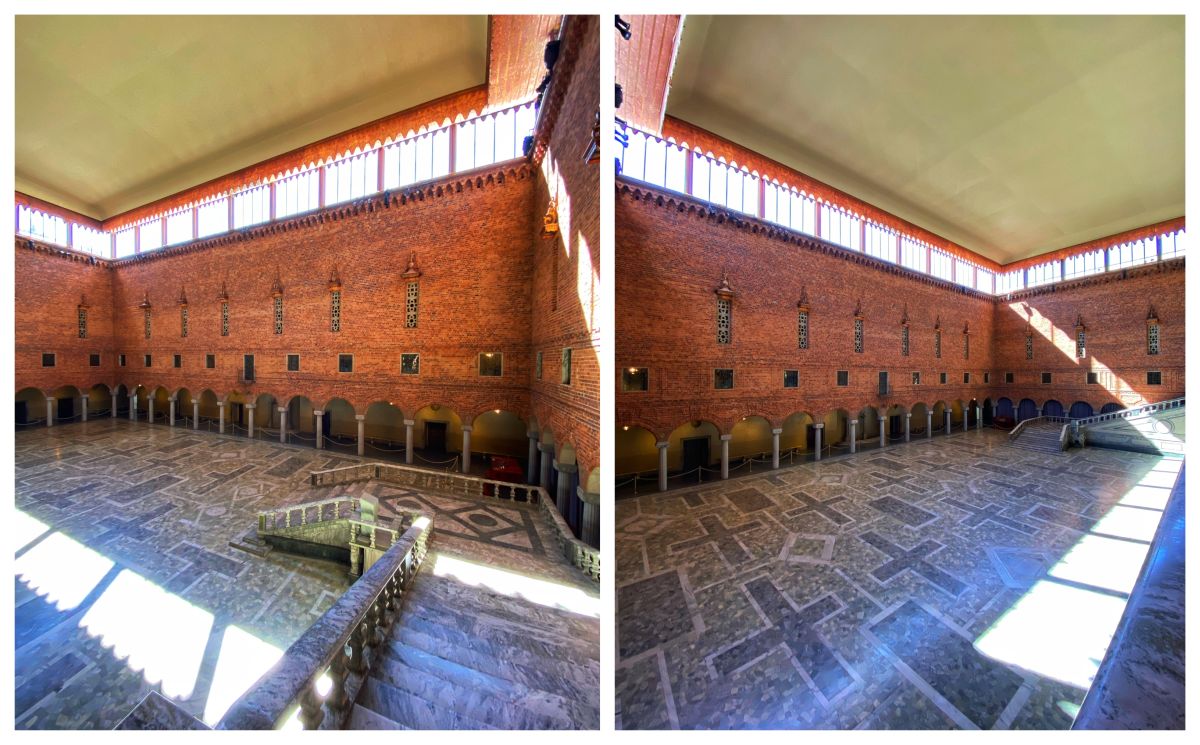 Everybody knows about the Nobel Prizes. It's an old event that praises the best in medicine, science, and even peace. The annual event that everyone is watching is the banquet after the awards. This banquet, famous for years, is taking place in a weird, uneven hall in the middle of the city hall of Stockholm. The Blue Hall, as it's named, is the place where the banquet takes place. And sure enough, the vast hall that looks rectangular but isn't is… well, red.
The initial plan was for the hall to be painted blue but the architect loved the red brick so much that he decided to leave it as is. He didn't bother with the name though. Swedes. The huge room is filled with mysterious decoratives, as well as an energy that's palpable, considering the people that have been celebrated within its walls. It's a great sight to see and experience at least once. And an important part of the City Hall guided tour, which was just great!
Stadshuset and the best Old Town views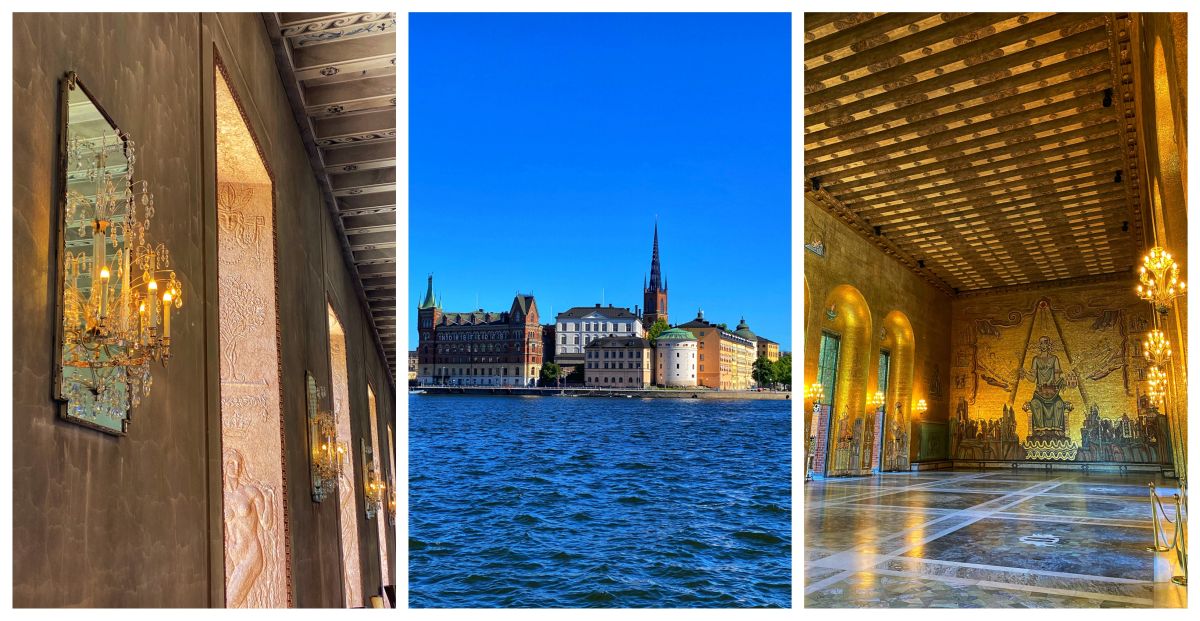 One cannot simply visit the famous Nobel Banquet Hall and that's that. You also have to sign up for a tour of the entire City Hall of Stockholm, a brick building that's right on the shores and looks more like a weird church than a mayor's house. The city hall is massive and has many interesting rooms. One of my favourites was the room where the king sits when the banquet is happening, one of the only rooms where there are no video cameras. The room is decorated with half-chandeliers, put on the wall in front of mirrors thus looking like full chandeliers.
Another impressive room is the Gold Room, where Mother Stockholm resides looking like a modern version of a masonic Medusa. The entire room is decorated in millions of gold pieces, yet only 11 kilos of gold were used to make up the room. While the banquet takes place downstairs, the dance at the Nobel ceremony takes place here, in the Gold Room. All in all, the price of 130 krona or 13 bucks. Really cheap for what you're about to see!
The parks of Stockholm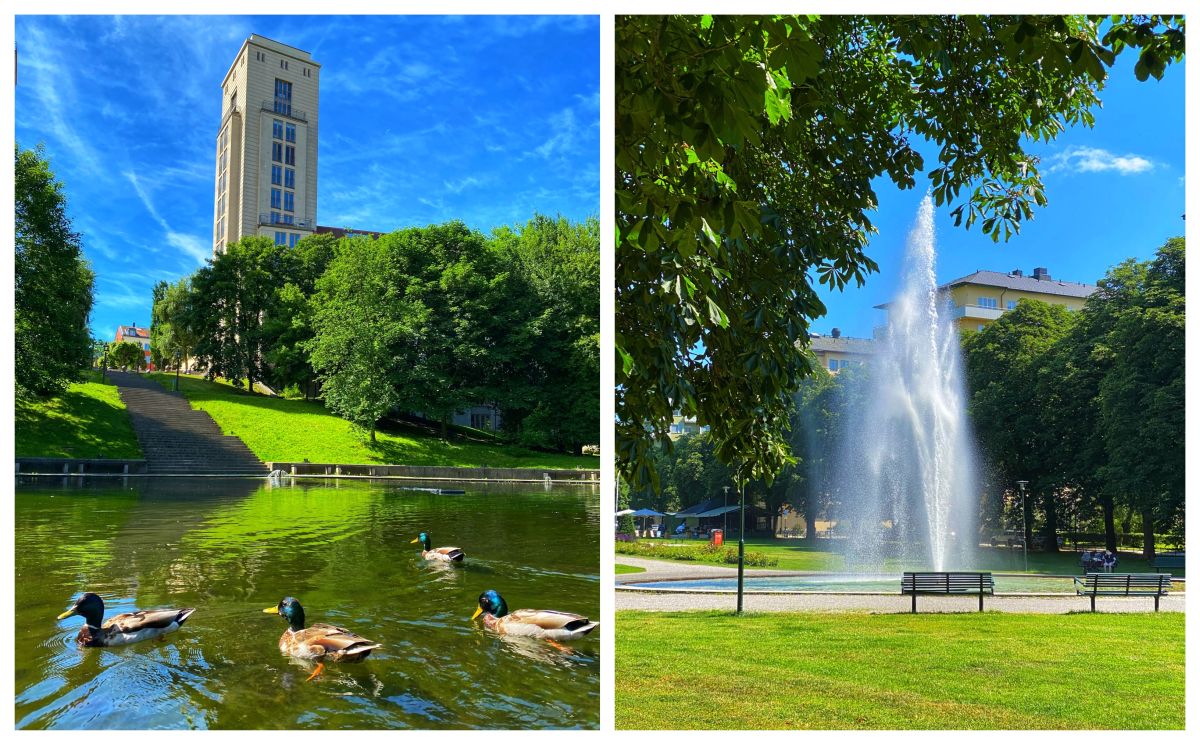 If you are looking for a green city, I strongly believe that Stockholm is THE green city. I've never seen so much greenery in any other city in my travels. While overheating in Rome or London, Stockholm has tree lines on almost every single sidewalk where people walk. Even in the more remote neighbourhoods. Vasaparken or Humelgarden are among my favourites. They are huge, shady, filled with spots for a drink or snacks, playgrounds, benches and freshly cut grass. People, be it in leisurely clothes or designer costumes, sit down on the grass and enjoy their lunches or a fika. If you like to read under a huge tree in the middle of the city… Stockholm!
Drottningholm Palace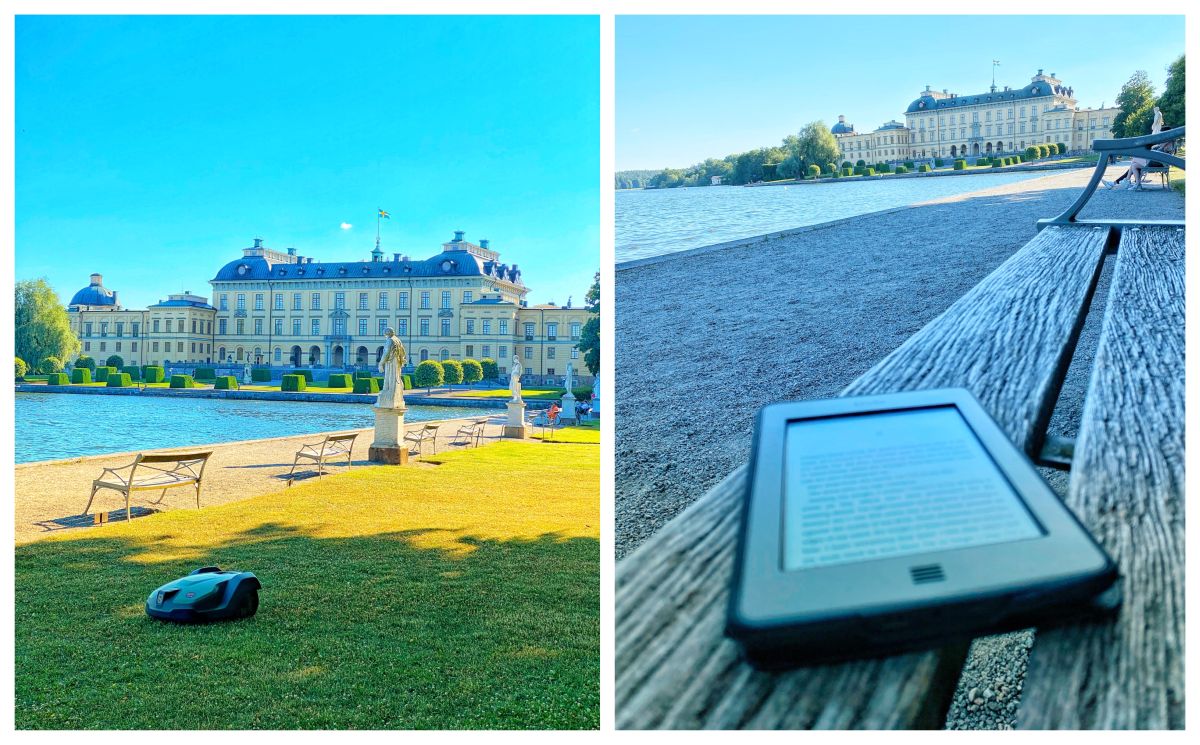 Speaking of relaxing parks and ideal places to read through your thriller, the royal palace on the outskirts of Stockholm is the place to go. You will have to take a metro and a bus to reach the place, yet once there, you will surely enjoy it. There is no need to go inside the royal residency of Sweden. Simply walking alongside the waterway and then into the gardens will be enough. And it is free to do so. I took my Kindle and enjoyed the gardens for an afternoon of leisure reading and some slow-paced walking. The views over the archipelago are also impressive. Drottningholm Palace is the actual residency of Swedish royals so be respectful of the grounds.
Pionen Nuclear Bunker Vault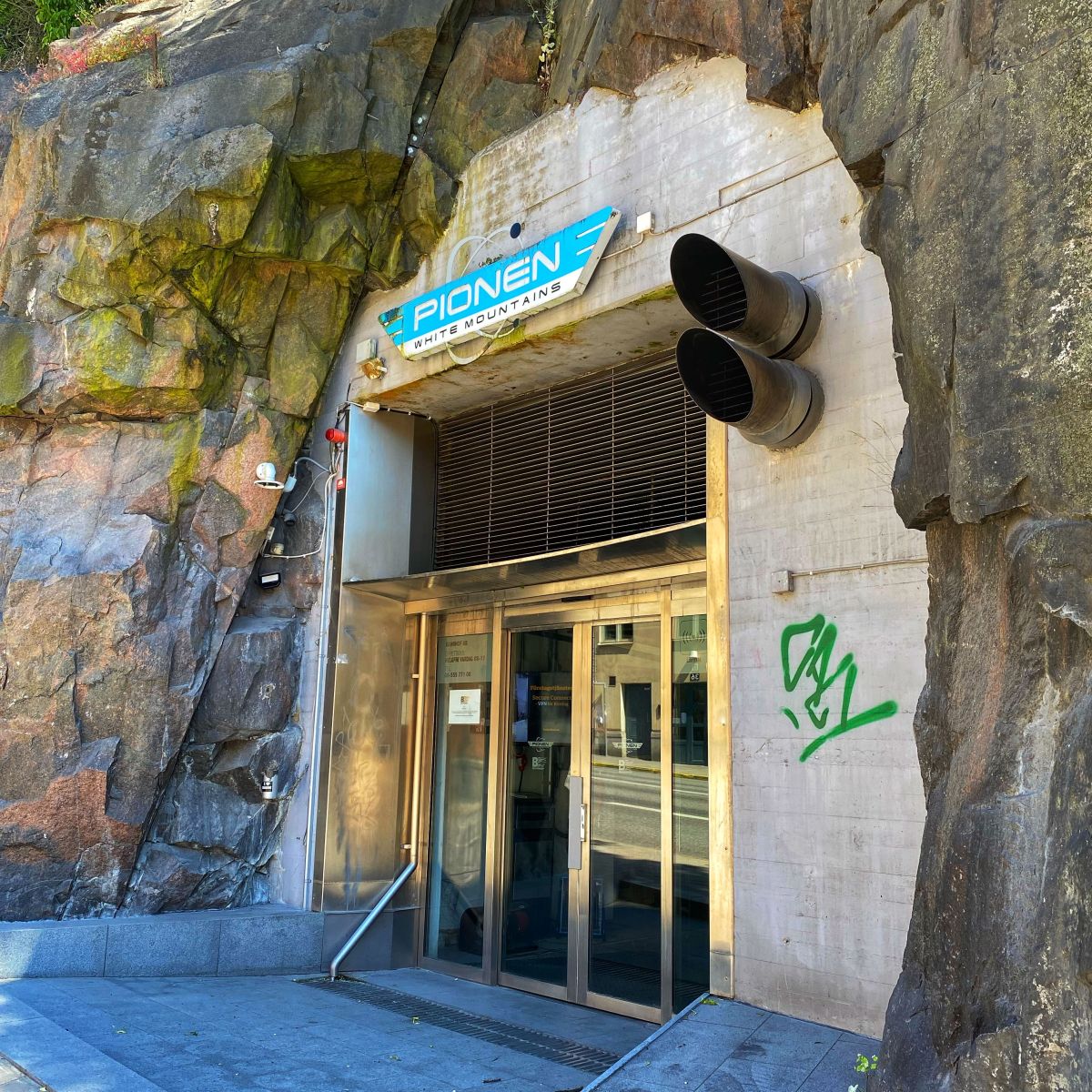 And now, the weird Stockholm! I've been visiting uncommon, mysterious places in all of the cities I've been to. Yet not the most unique places, unfortunately, but I will once I'm back in the cities I've been to before. Anyways, Stockholm is filled with places that are meaningful to Swedes and the world, and yes, weird. One of which is the Pionen Nuclear Bunker Vault, located in a central area of town. Deep within the mountain, Pionen has built a data vault that can withstand a hydrogen bomb. The only other copy of the original KFC recipe, encrypted three times, is put into the data vault and kept safe forever. You know, just so we can have fried chicken after the nuclear doom that will eventually wipe humanity.
The birthplace of the Stockholm Syndrome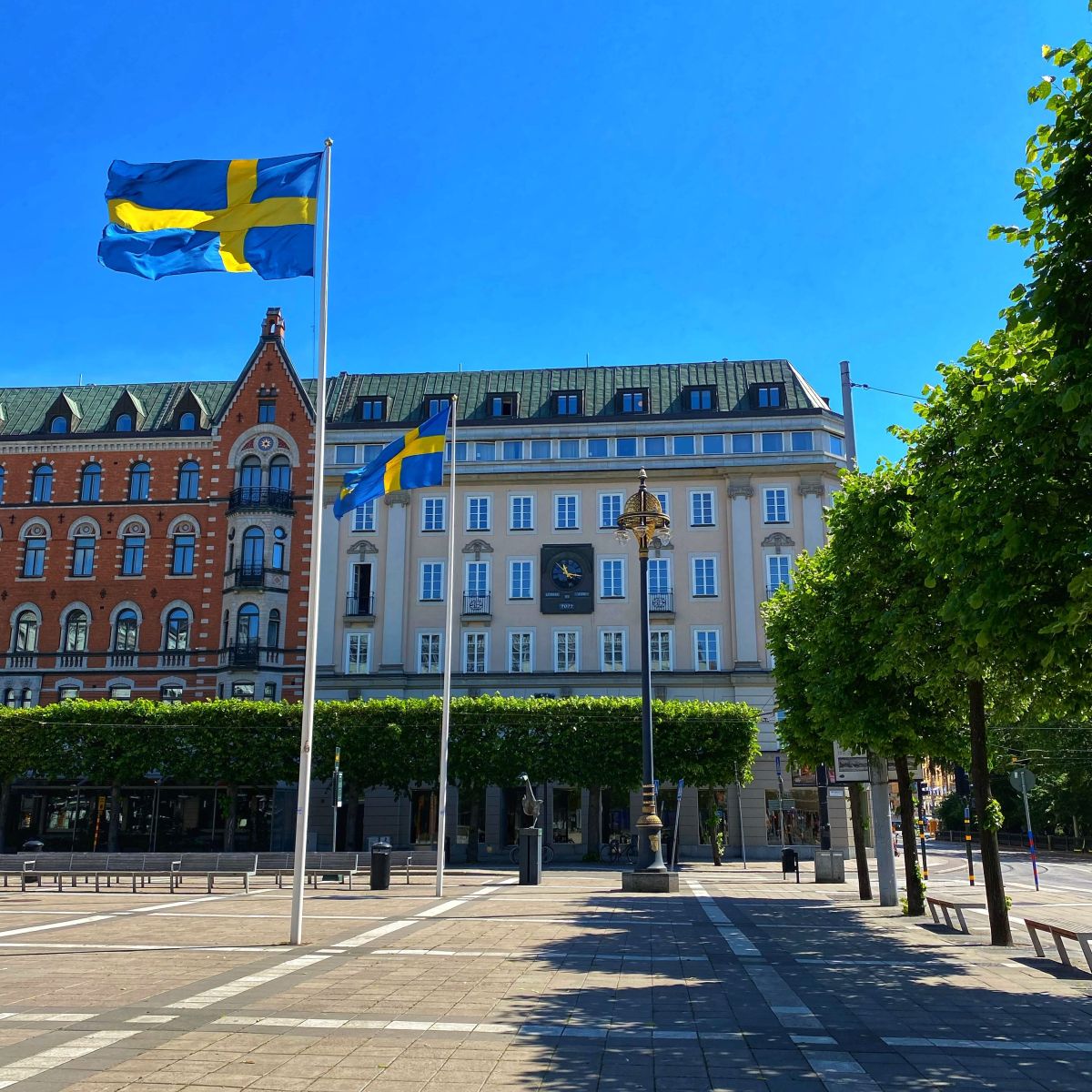 Another place to visit if you're into the quirky is the birthplace of the infamous Stockholm Syndrome. Now a regular building hosting apartments and small businesses, the former bank at Norrmalmstrog 2, 4 was the place of a tedious robbery decades ago. During a 6-day stand-off with the police, the bank employees became so accustomed to the situation, they started taking sides with the thieves. And voila, the Stockholm Syndrome was born! Again, it's just a building. But so is the Eiffel Tower, the Big Ben, or the Colosseum. It's not about the structure but its meaning.
Alfred Nobel gravesite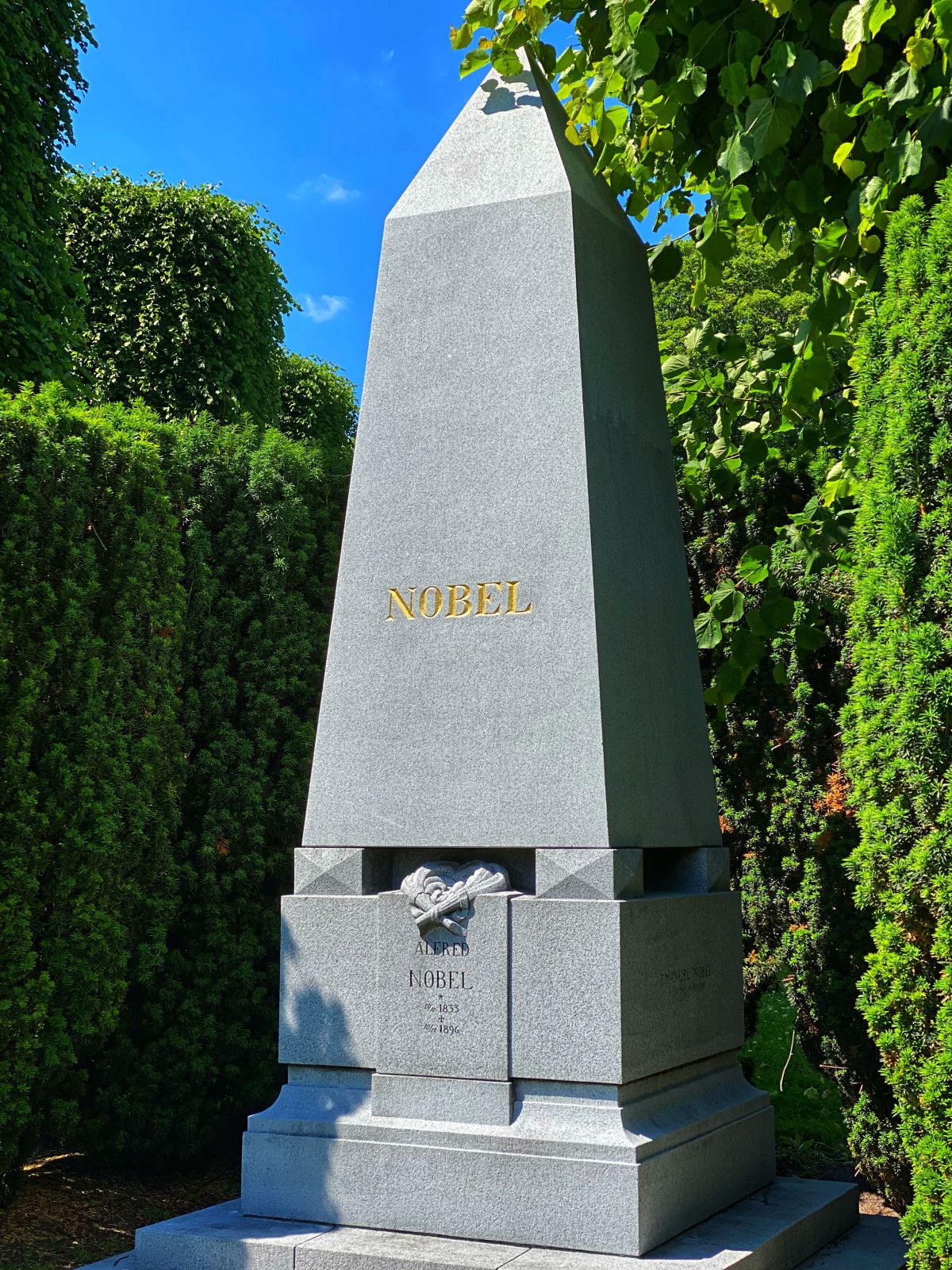 Ending my weird Stockholm self-guided tour with the help of Atlas Obscura, I travelled for about an hour by bus to the largest graveyard in Stockholm. I don't like it but I go to graveyards wherever I am. There's something about reflection that suits my mind and calms my nerves. And there are no calmer people than in a graveyard, am I right? Morbid Jokes aside, you can't go to Sweden and not pay your respects to one of the most important figures of mankind. 
Alfred Nobel is the synonym for greatness. His grave is so simple, almost uninteresting among the many others in the graveyard. Yet its simplicity strikes you and makes you reflect on the greatest minds of our generation, and the ones before. About the pursuit of science, happiness, and truth. About the sacrifices that this man has made, as well as all who won the prize that was named after him. Nobel invented dynamite, as well as 354 other things we use every day.
Ferry rides across the city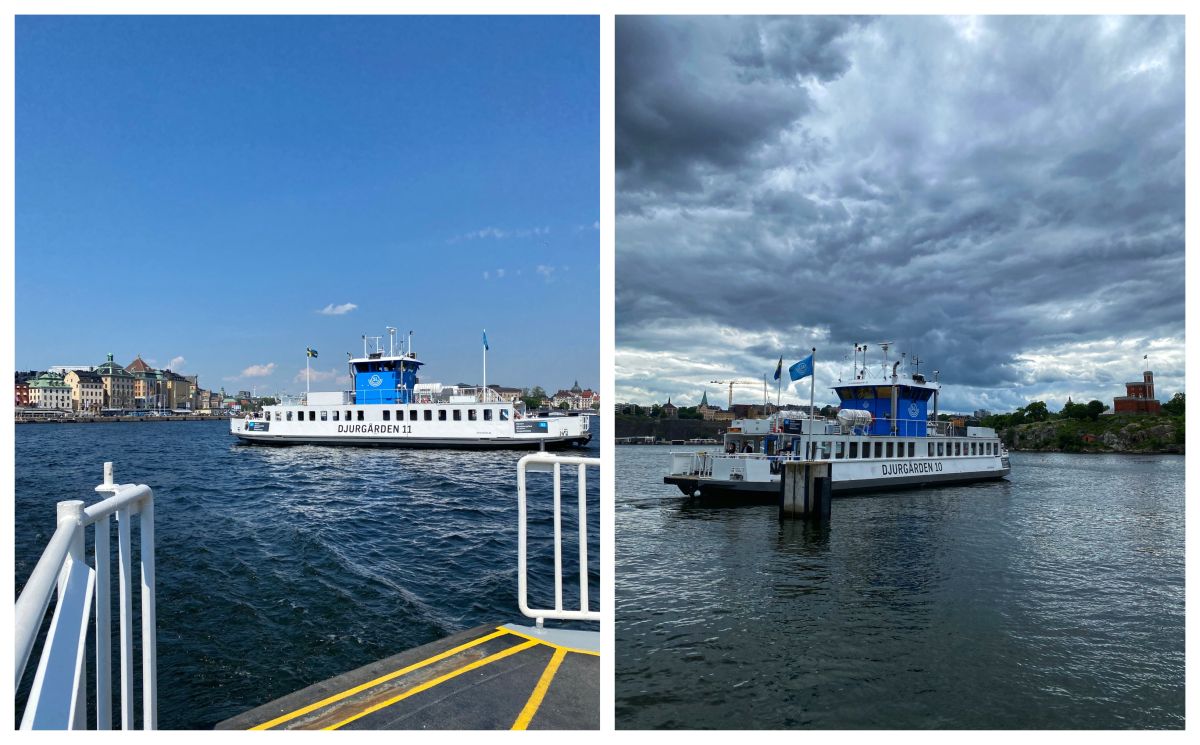 Included on your SL card are a few ferries commuters usually take on their way to work or back home to their islands in the archipelago. Ferries 80, 82 and 83 are public and therefore can serve you for a nice stroll from the old town to the museum island. The other ferries can also get you to other islands that are much further from the central area. If you've paid for a week pass, these ferry rides are all included! I loved the breeze and the calm that these tiny boats bring, especially on a summer day when temperatures were above 30 degrees Celsius.
Sigtuna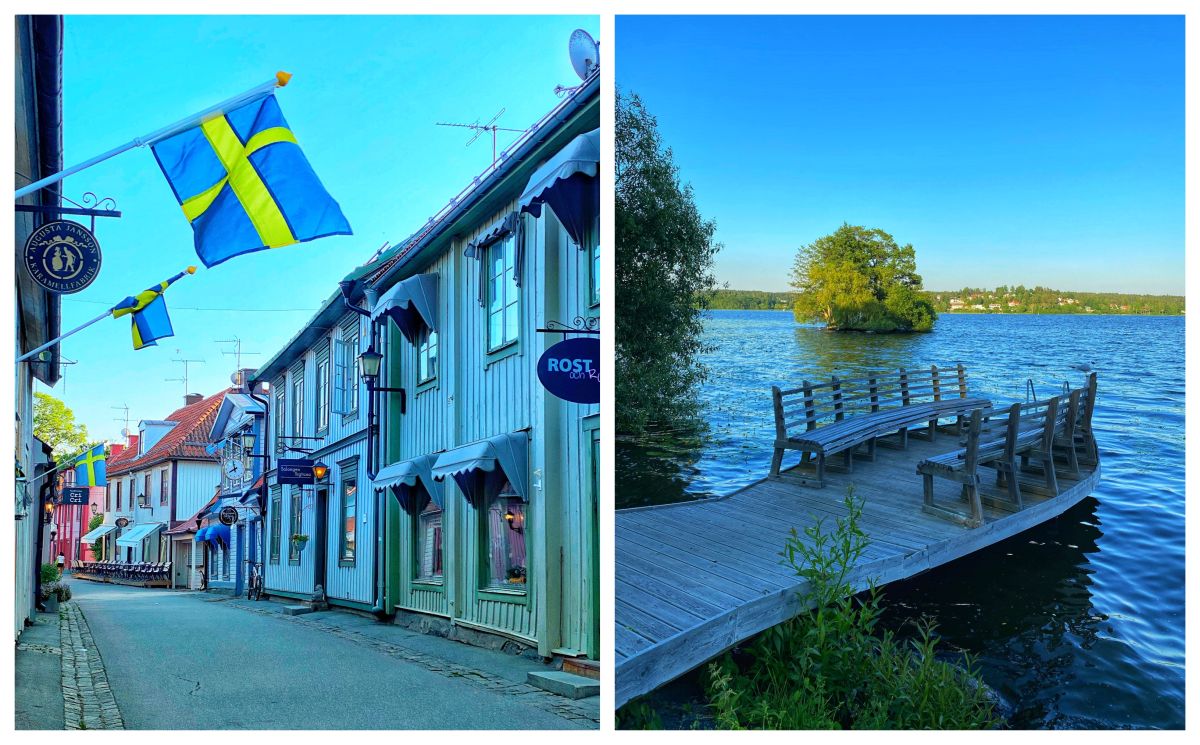 Another great benefit of the SL card, which is surely the best investment I've made while in Stockholm, is that you get access to the commuter trains departing from Stockholm Centralen or Odenplan stations to villages tens of miles away from the central area of town. One of the places where you can go without paying extra for your ticket, other than the airport, as I'd later find out, is Sigtuna. Sure, you have to change for the bus at Märsta station, but the ride from there on takes about 15 minutes through gorgeous scenery until you reach your destination.
Sigtuna is a small village inland, a few tens of kilometres away from Stockholm. I visited on a Sunday night when there was nothing open and there was a public holiday in Sweden. So apart from sightseeing, there wasn't much else to do. Yet the vibe of this little place was great, so charming and relaxing. I especially loved the waterfront with the little floating benches and the multitude of flowers, vegetation, views and birds. Sigtuna is worth the train and bus ride!
Conclusion
Stockholm might just be the most "perfect" city I've ever been to. Clean, organised, practical, and filled with green spaces, parks, and alleyways covered by trees. Everything is so well thought and the overall services in the city are immaculate. Public transport is reliable and not that expensive if you go for a pass. There are no unfinished buildings in the city, regardless of where you stay. There is peace and quiet even during the day, with the central areas being busier and more lively, as you'd expect from a city like this.
Stockholm is my favourite city that I've been to so far, and I cannot wait to go back and explore the Swedish capital again, maybe during winter. Check out my Instagram for more pictures and Stories from Stockholm here.
—
Hi! Just a quick thing before you leave:
First, nice of you to read thus far, it means that you've enjoyed my writing!
I'm not here to ask you for any likes, shares, or comments, although that would be cool of you! Instead, I'm offering you a chance to have an even better piece, sort of like this one, but better, written for you by a content creator. That would be me!
Check out my Services, Portfolio and Testimonials pages for details. And then shoot me an email at the address you'll find on the Contact page.