Who's in for a list of best eats from all over the world?! I was browsing my blog the other night just after the last meal of the day, which is dinner. And then I realised "dude, I've never pulled out a top 10 of my absolute best eats I've ever had in my life! What is wrong with me man?!?" while sipping on some rose wine from Moldova. Nice stuff they've got there at Purcari. Will visit right after this pandemic thing.
Anyhow, I've decided to put in some good hours of work and research, going through literally thousands of travel photos and deciding on a top 10 best eats of my entire life. These are all travel eats, not home or friends and family cooked meals. Just dishes that blew my mind from across the world. If you're hungry, maybe it's a good idea to eat first. Photos are included!
Five Guys London – double bacon cheeseburger, cajun fries, chocolate shake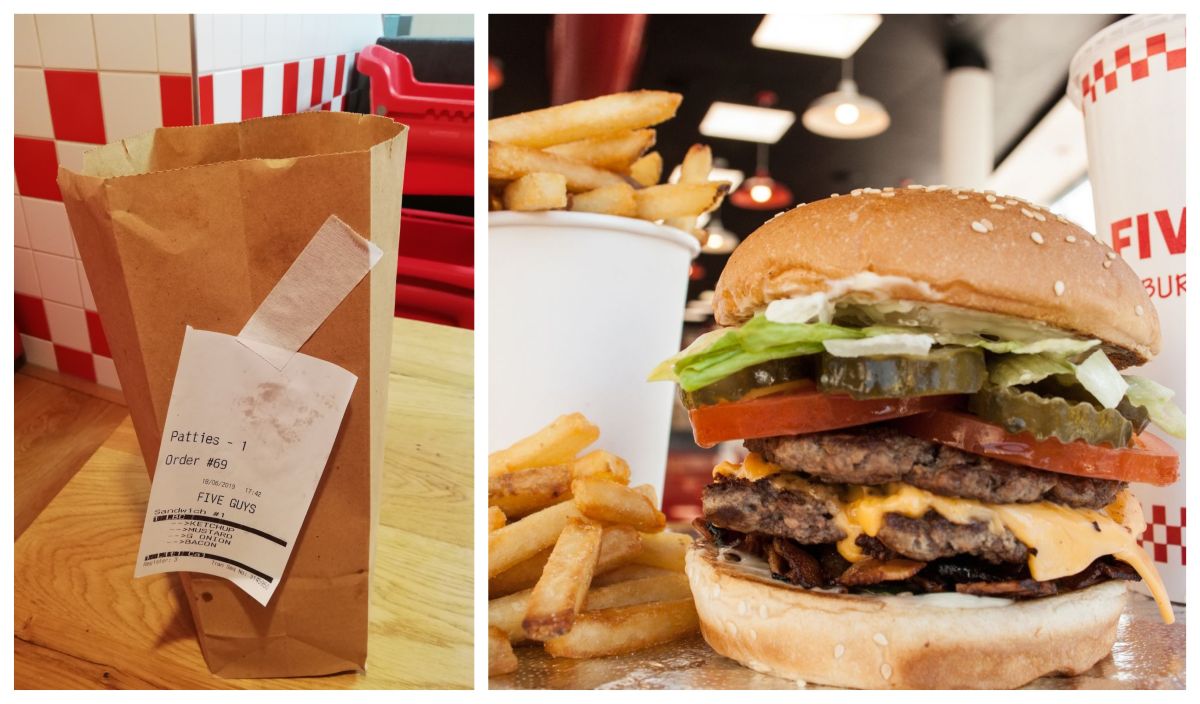 If you're annoyed by the fact that I'm starting my top with a burger, a fast-food burger, that is, don't be alarmed. It's the only fast food item on this best eats list you'll get to see here and the only other of the two burger dishes on this list. Five Guys is not just another burger place. They serve freshly made patties, hand-cut fries, delicious shakes and the crispiest bacon you'll ever put in your mouth hole.
When in London, you don't really know what to eat. They've got fish and chips but, if you're anything like me, you're over that from the moment you see the thick batter. Nope. They've got sushi, noodles, Indian, Mexican, Russian, Mongolian, Canadian (didn't even know Canada had its own food!!) and 100 more cuisines. Five Guys is the place to be though, trust me!
Acqua & Mais Venice – Cornetto with fried calamari and shrimp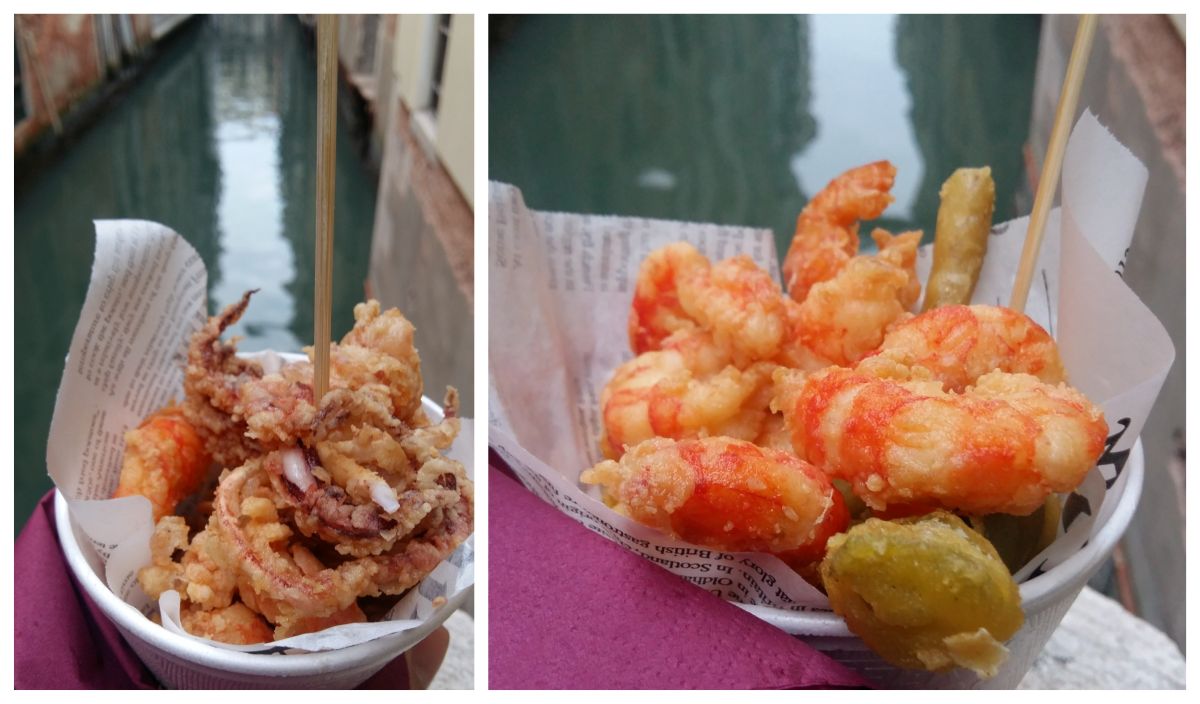 I've stumbled upon this place while in Venice for the first time back in 2016. I am so old! Anyway, I was with mom for her birthday there and chance made it that we bumped into this little hole-in-the-wall place with deep-fried stuff and a few other dishes. I ordered the cornetto with shrimp and calamari. Still, the best shrimp I have ever had in my life. Now when I'm in Venice I always get lost trying to find this place. I know where it is but Venice is a maze!
Soul Kitchen Bar Skopje – Pljeskavica "burger" with thick-cut fries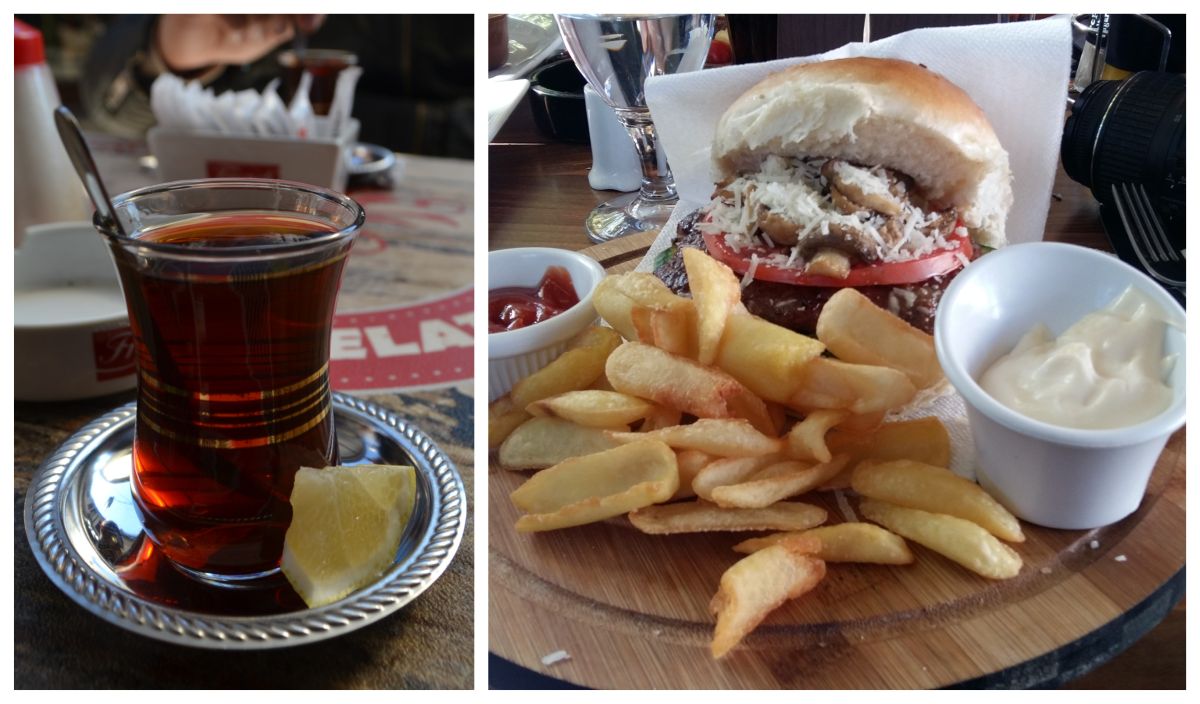 You'd never think you'll be eating something you'll never forget about in a city like Skopje. Most people don't even think about visiting this place, let alone eat something there. Yet after my experience at the restaurant mentioned above, I can't say the same. The pljeskavica burger, which is actually a Serbian dish, was absolutely incredible. Juicy, soft, flavorful. It was a joy for the mouth and the taste buds all around it. And those thick-cut fries? Oh, my sweet Jesus!
Mangia Pizza Firenze – Ham and cheese pizza to go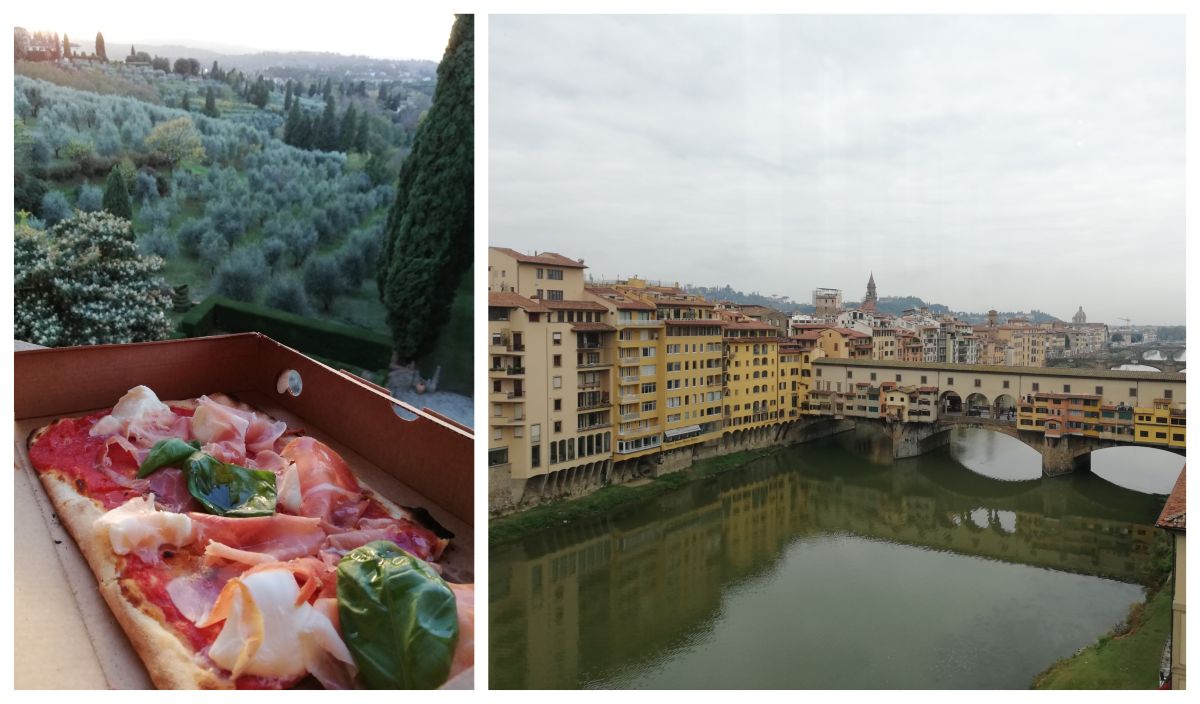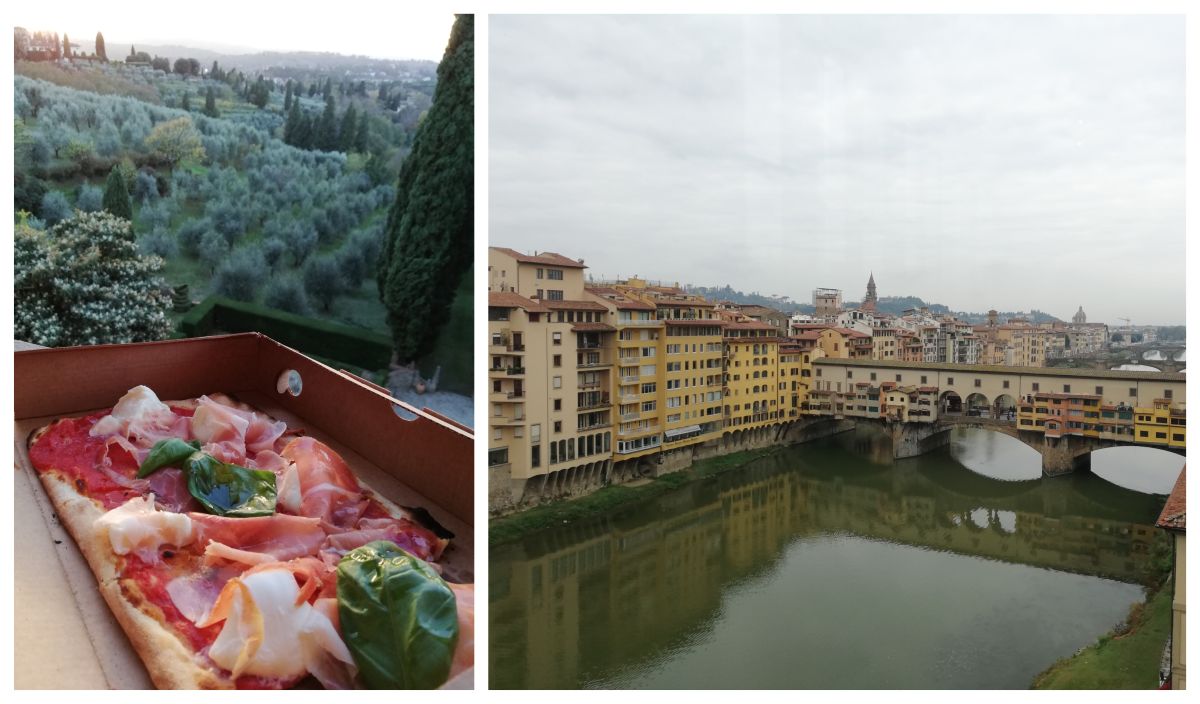 Italy is famous for pizza but the truth is, not many Italians eat it. Few do, actually. I've been to Italy enough times to know that for the most part, Italian pizza is consumed by tourists. Not the pizza at Mangia Pizza in Florence! This pizza? This might be the best pizza I've ever had. And I've had plenty! Delicious crust from somewhere outside our planet, incredible white cheese, the perfect, salty ham or bacon or whatever that was and leaves of green, perfumed basil on top. The view made it about 104.012 better. I mean… LOOK at that view!!
Patty & Bun London – Bacon cheeseburger with home fries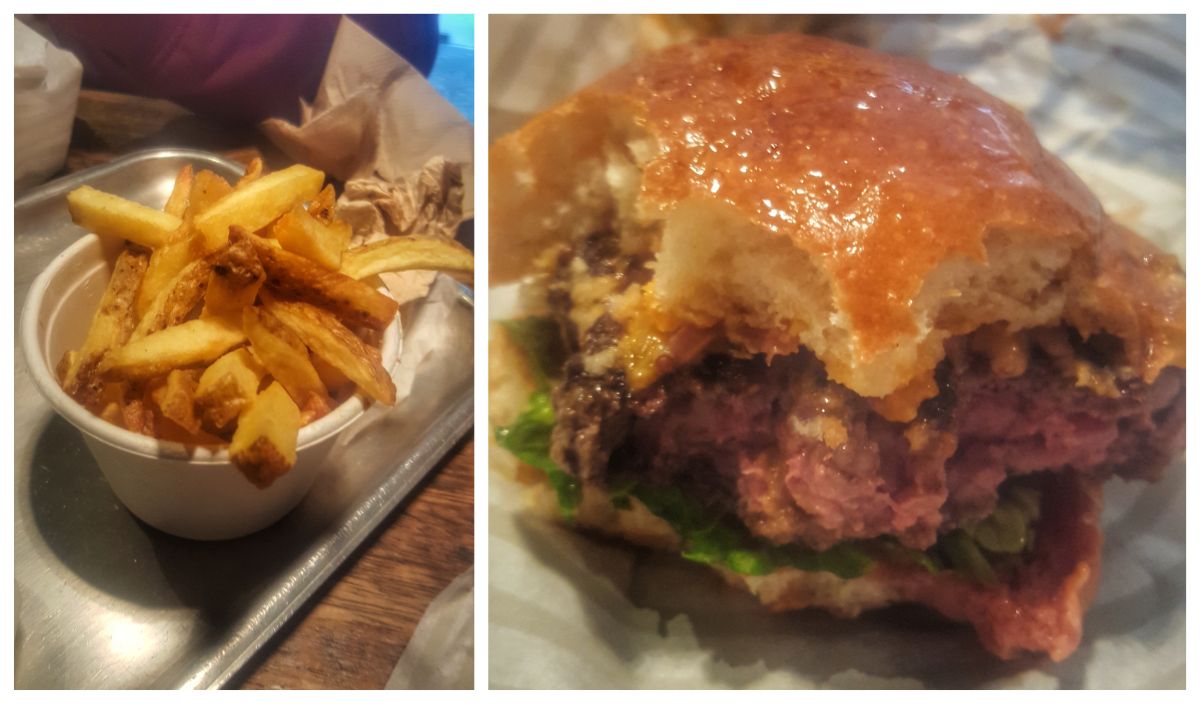 The smell in that place is still with me. It never left and yet, it's been five years since that day. The day when I've had the best burger of my entire life. It happened in a little shop right across Liverpool Street Station in the heart of London. Greeted by a warm staff, I went for the bacon cheeseburger and the home fries. The order was ready in just a few minutes.
I've never been the same after that burger. It was extremely cold and rainy that day, a typical London Thursday. I think Thursday as a day is a very London day. Yet the burger warmed my cold heart, feet, knees, belly, chest, neck and head. It literally made me into a better person. One bite after the next, I hit Nirvana on so many different levels. I should've started teaching yoga…
Şehzade Cağ Kebap Istanbul – Lamb kebab with fresh bread and salad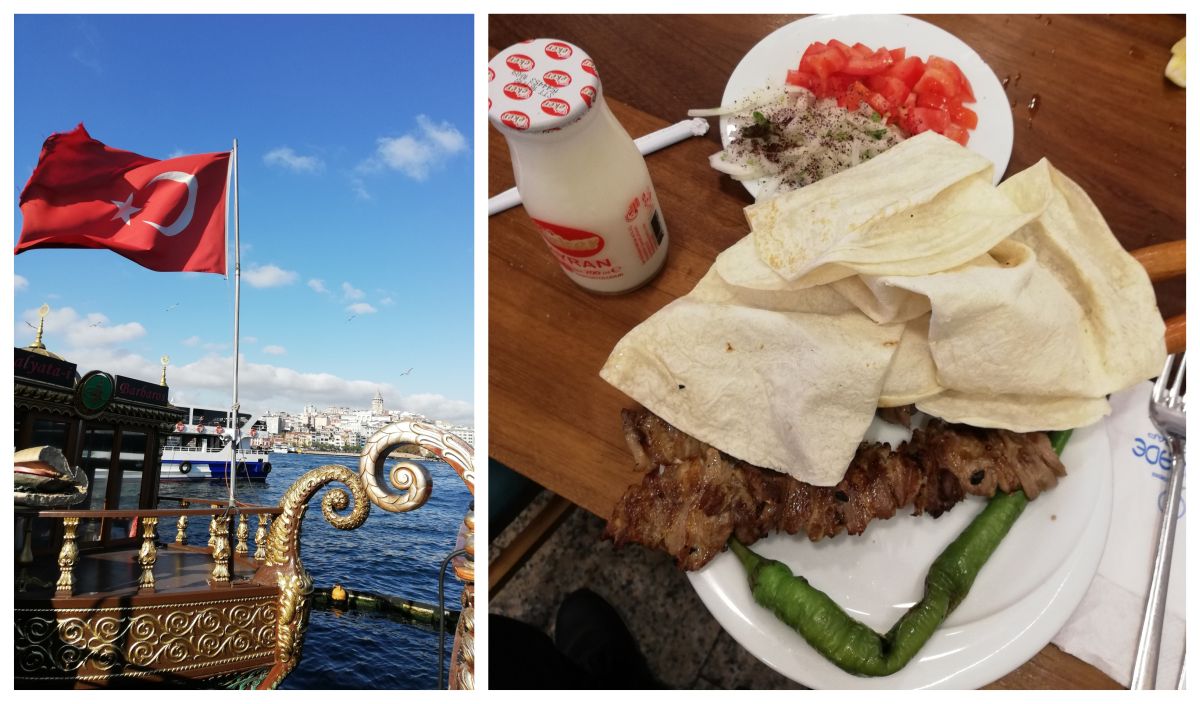 Istanbul is incredible! You get so much diversity, so much to see and do, it's surreal. Did you know Istanbul is the only city on Earth that's settled on two continents? And did you know that, if you eat the lamb skewered kebab at the place with the Arabian Nights kind of a name written above, you will remember it forever? Trust me, I know. I can still taste that meat just by closing my eyes. That bread soaking up the juices. And that sublime salad. It's so good, you eat the salad that comes with the main course. How crazy is that? Istanbul surely is a best eats food capital of the world!
Amici Miei Budapest – Mussels Italian style with red sauce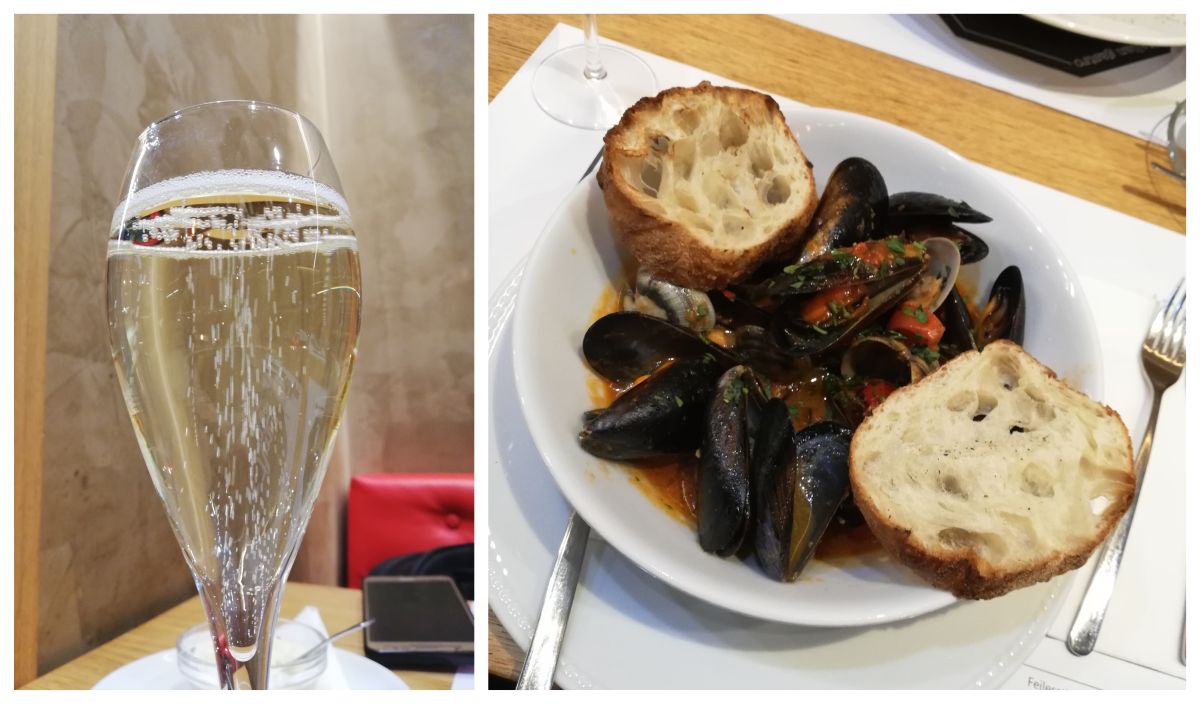 You'd never pair Budapest, the city of huge fried dough circles topped with cheese and meats, stews called goulash and Hungarian chimney cakes, with Italian seafood, right? Best eats can be found anywhere! I stumbled upon this place as it was right across my hotel. It is a full Italian place with great staff and amazing Roman atmosphere. I just felt like Italy was home there.
I've ordered the mussels. It is usually a great mistake to order seafood anywhere outside a city that's not directly linked to a sea. Even so, it can be a huge mistake. Been there! The mussels here were fresh, melt-in-your-mouth good and the sauce that came with them? I still have great dreams about it. It was a red sauce, which is not usual for seafood. With this dish? I tasted the divine.
Restaurace Runway Prague Airport – Beef goulash with potatoes dumplings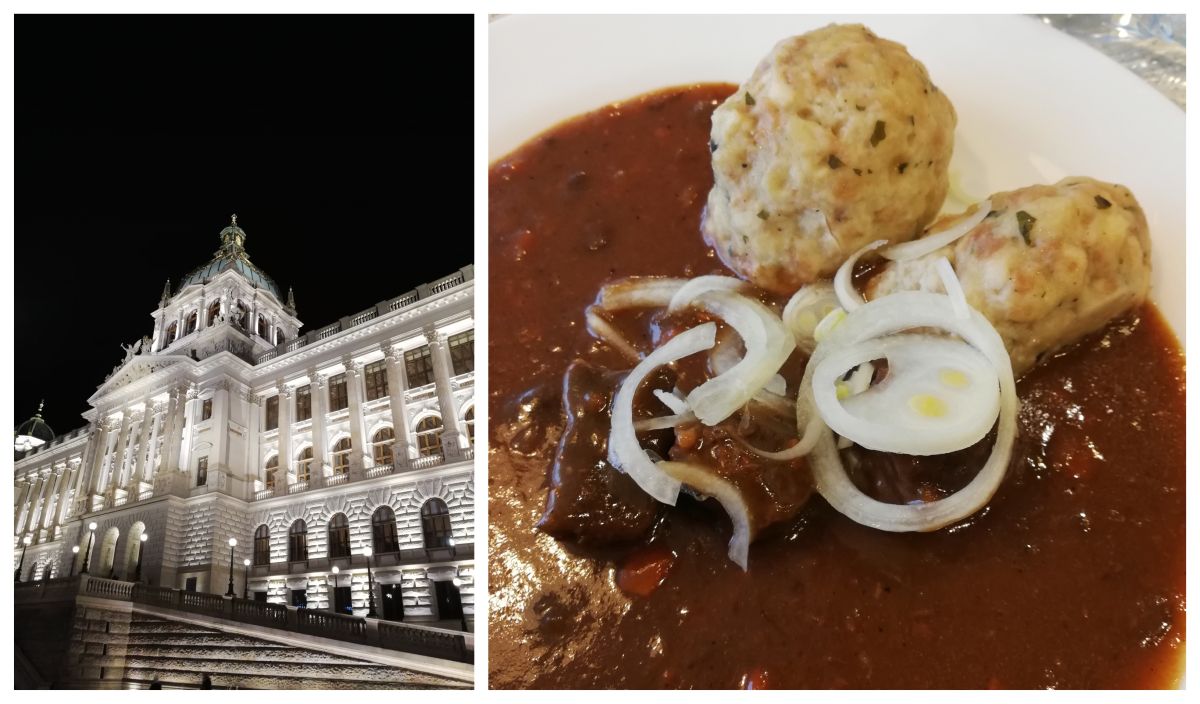 I'd love to say that I've had the best goulash of my life in Budapest, but no. The very best goulash dish (there's the stew and then there's the soup, I can never tell the difference between the two or why it matters if the dish is sweet, spicy and filled with meat?!) that I've ever had was in the Prague Airport. Yes, it sounds as weird as it does, but it is perfectly true.
When you leave the Arrivals hall, make a right and walk until you meet the stairs that say "Restaurace". Go up and you're there. The prices are incredible here. It's like no other airport place you've ever seen. And the beef goulash with potatoes dumplings? The best thing you can eat for a few dollars anywhere in the world. Easily the best dumplings from my Prague journey.
Elettra Rome – Boscaiola pasta with ham and porcini mushrooms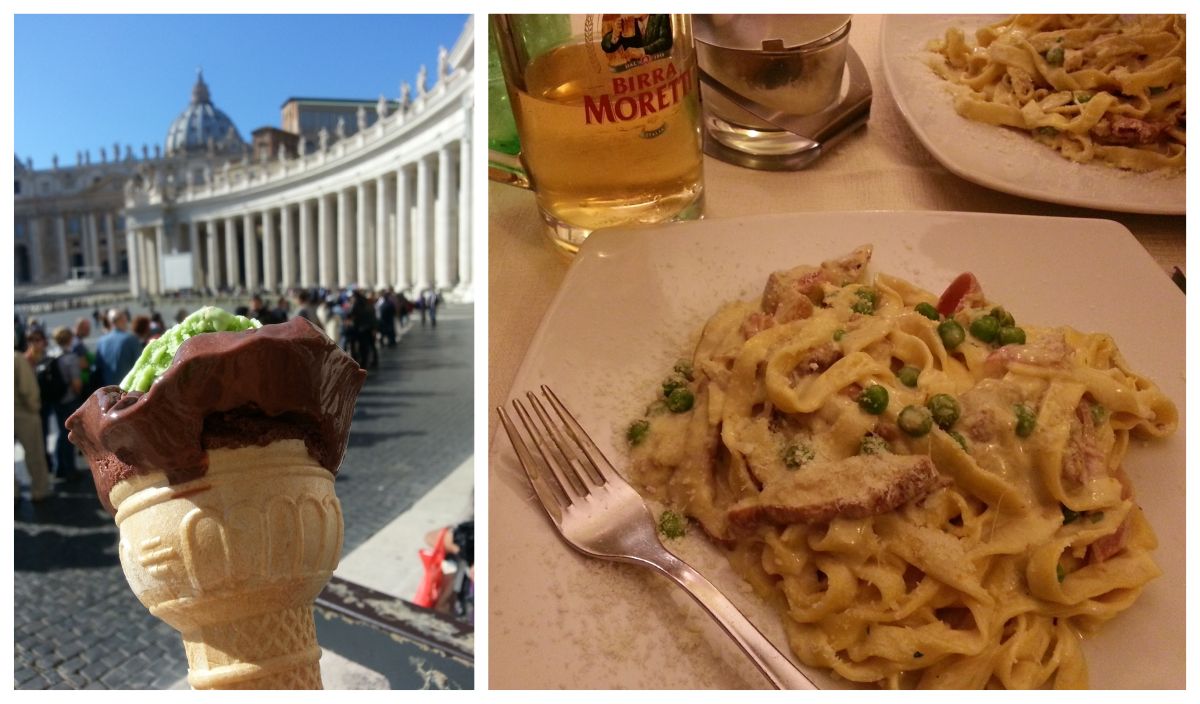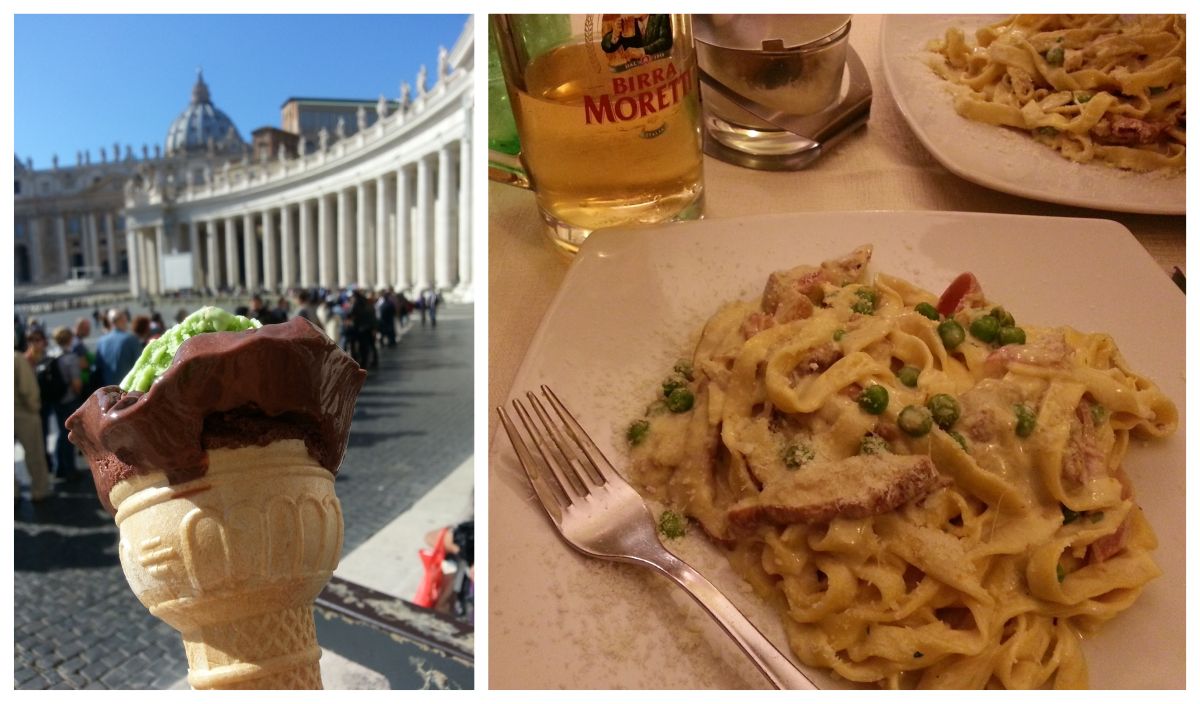 They say you never forget your first true love. And it's true. I'll never forget my first true Italian pasta dish. Ever. After a long day of seeing the sights of Rome, I got into this small place right across my hotel. Ordered the boscaiola tagliatelle with ham and porcini mushrooms. Ate it with a beer on the side. Changed my life in about 15 minutes. Fell in love with pasta, Italy, and the beauty of life.
L'assiette Du Boucher Marrakech – Beef tajine with plums, sultanas and fresh bread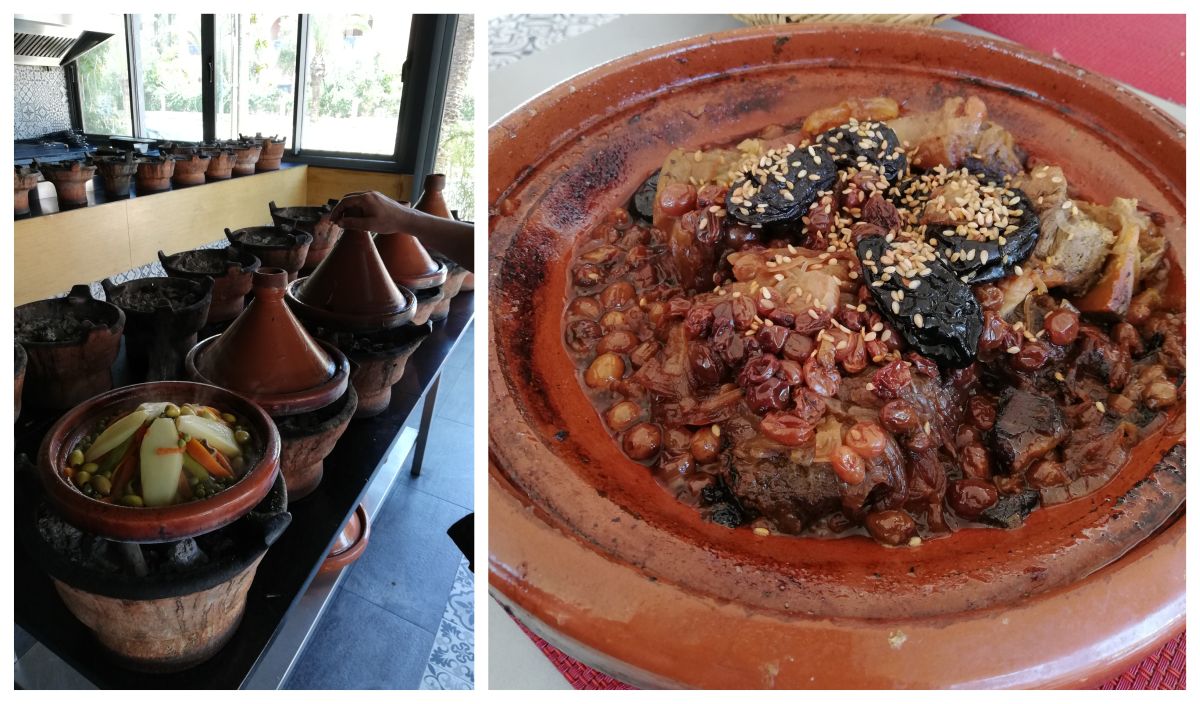 Why is this my most favourite dish of all times? Because it has everything that you can ever dream from any dish: texture, taste, flavour, personality, tradition. One dish to encapsulate the entire culture, the past, present and future of not just one country but an entire part of the world. It's a clay pot filled with meat, fruits, vegetables, grains, sauces and spices from the crazy market right around the corner.
Served in a posh restaurant, it takes absolutely nothing away from the authenticity and uniqueness of the dish. Once you open the lid and those smells get to your brain, you're done. There's no turning back. You'd be okay with giving away your entire wealth. Even a kidney, it's that good! And the bread, still hot and steaming? It's the perfect scoop tool for the sauce.
I'm so hungry right now, I'm screaming around the office and my colleagues are considering calling for help. I am really sorry. I get really emotional and alive when thinking, writing, remembering, planning or considering food. It's my one true passion, my undeveloped dream. Maybe one day, when I'll be free from projects and internet stuff, I'll give it more of my time, which food and best eats deserve completely.
—
Hi! My name is Gabriel, nice to meet you.
I run Gabriel Iosa Writing Services, my online dream business that's now 4 years in the making. I've also worked as a journalist for 9 years and counting. My job is to come up with the best content for you regardless if it's for your blog, website, book, social media posts or anything else. I can also help you with organic or paid reach so that you can put your products or services right in front of your future clients.
If you enjoyed this article, shoot me an email with a few details about your project. We'll take it from there.