London is my comfort city. You know when you just need a break from everything but you also want to stay active? Kind of an active recovery break? Well, London is the city for that. With many walkable parks and streets, incredible food, great public transport and delightful sights, this capital of the UK is my go-to spot especially when I get to buy a plane ticket for $50 or so.
This time around, I was in London for almost three full days. I decided to make the very most out of it and booked a bunch of activities, including theatre shows, a special lunch, a half-day trip outside the city to one of the most famous landmarks in the world, as well as experience a luxury store and some free museums in the city. And ride the underground all day, every day!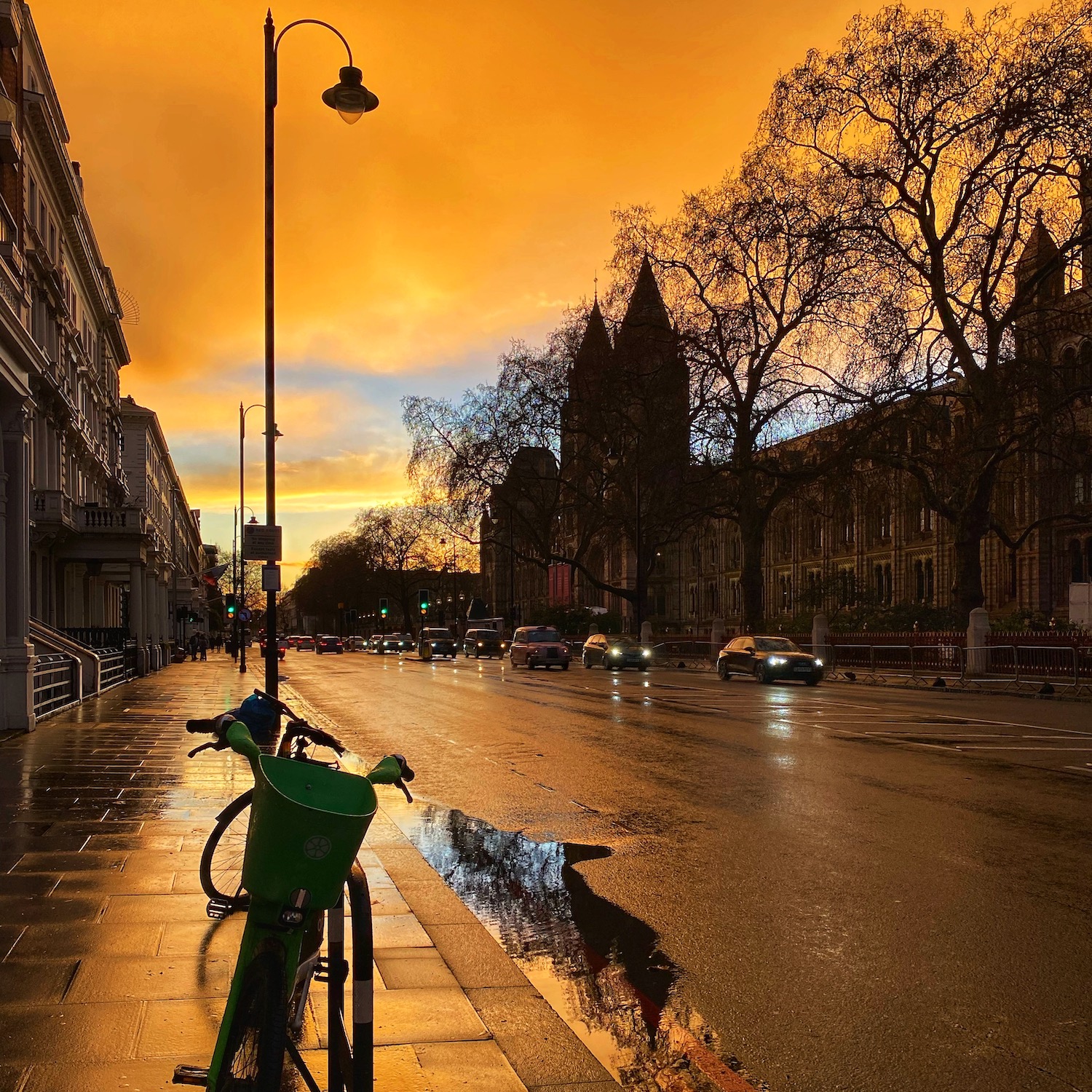 DAY 1
… the one with life-changing sushi, a scribbled stone, and the Phantom.
The day and night before…
I left Romania the night before, on a Wednesday afternoon. For some reason, every single approach to Luton or Stansted airports is just terrible. I nearly threw up this time, as it was simply too much shaking and baking for me to just ride the wave. It felt like a wave, that landing, and it lasted forever. Well for a $36,99 ticket with Wizz Air, that's all you get really. I'm alive.
A little better was the hotel where I stayed for the night, a nice little retro place on the outskirts of Luton. The bed was foldable and the bathroom was as small as a matchbox but the breakfast? Freshly made over-easy eggs, great sausage, toast, bacon, hashbrowns, tea, coffee, the works. It was $70 or so but that's how it is in England. Mediocre stays for maximum prices. Smashing!
British Museum for a work assignment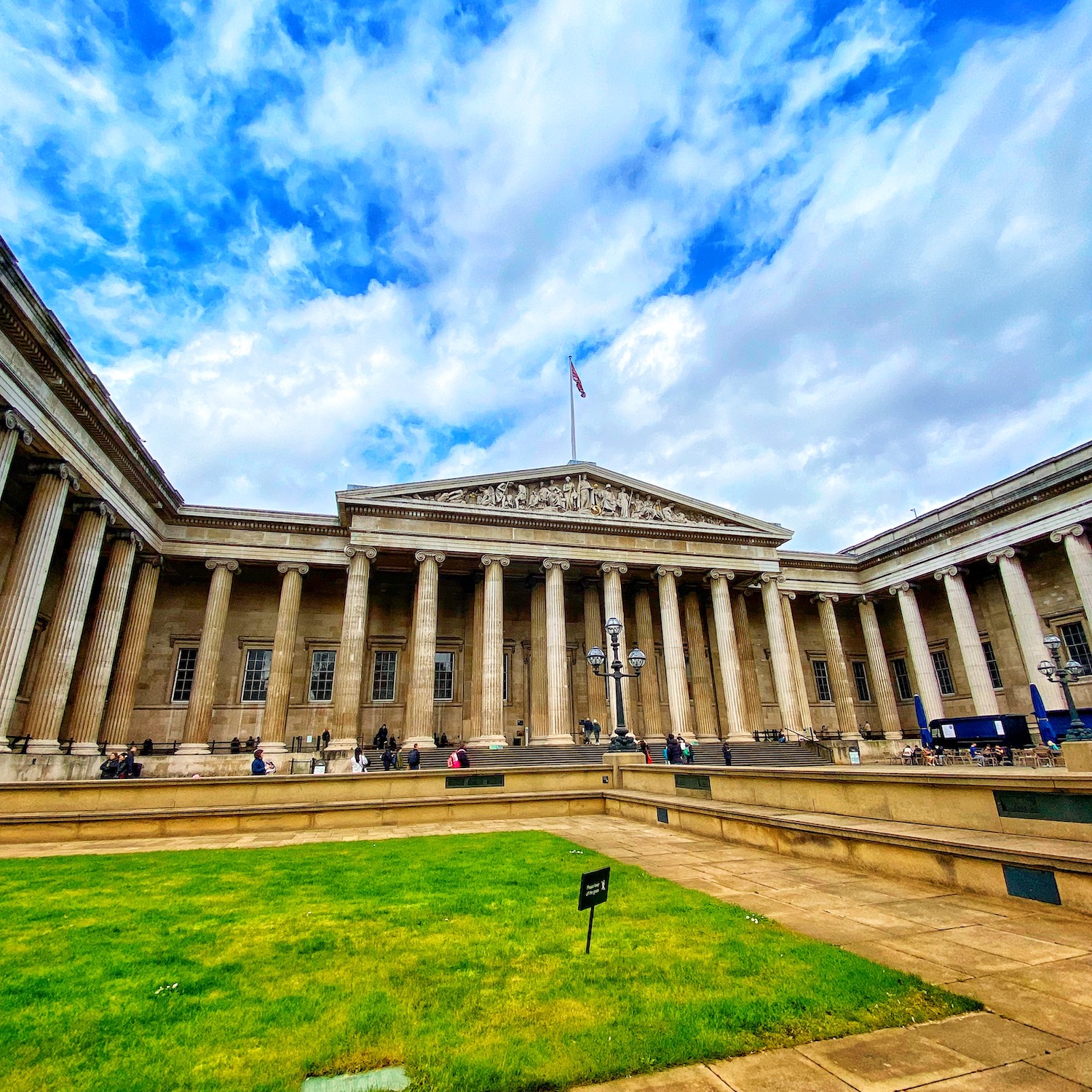 I started the next day with a train ride to St. Pancras station in London. There's a trick you can do to avoid the $25 one-way tickets to central London from the airports in the North. Simply go to Trainline and look for tickets for the day you need to travel. There you will find other trains than the links, such as Thameslink, which are expensive. EMR is way cheaper, for example. 
Go for one of those trains and make sure you're on the platform when they come. It's going to make all the difference when you pay $10 instead of $50 for a return ticket. An hour or so of waiting is worth it. Once I got to London, it was directly to the British Museum. I've been there before but this time, I wanted to make a social media post for the translation agency I work for.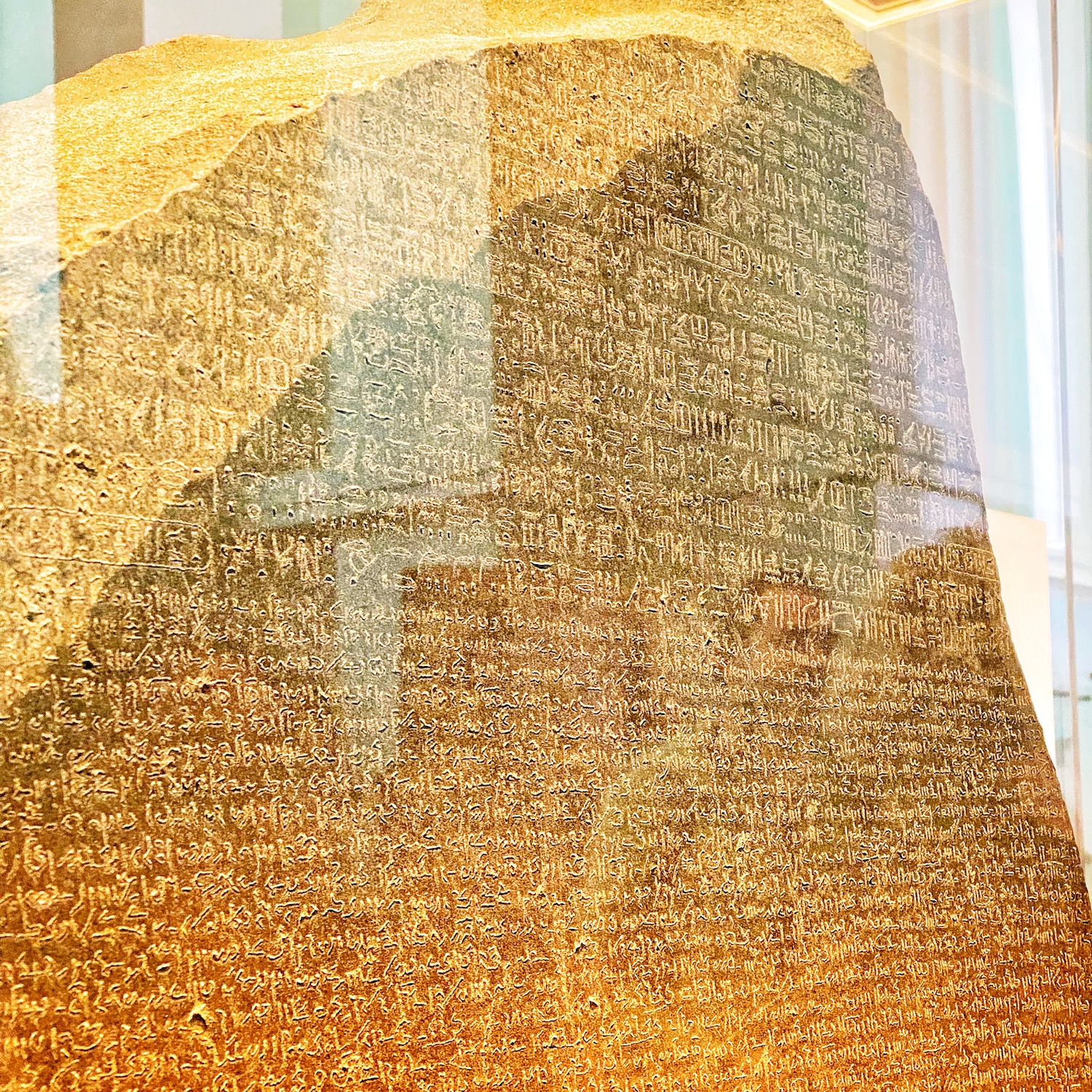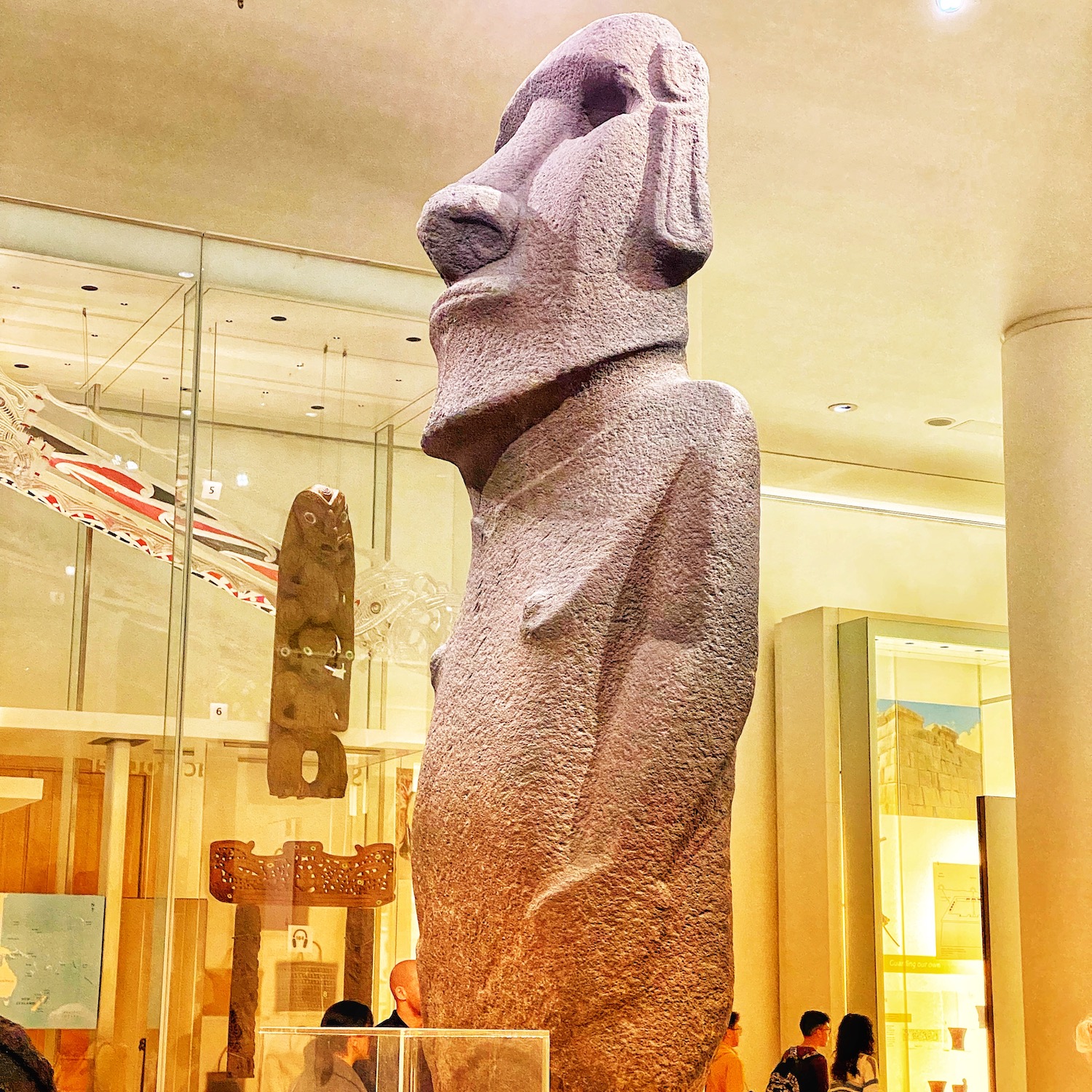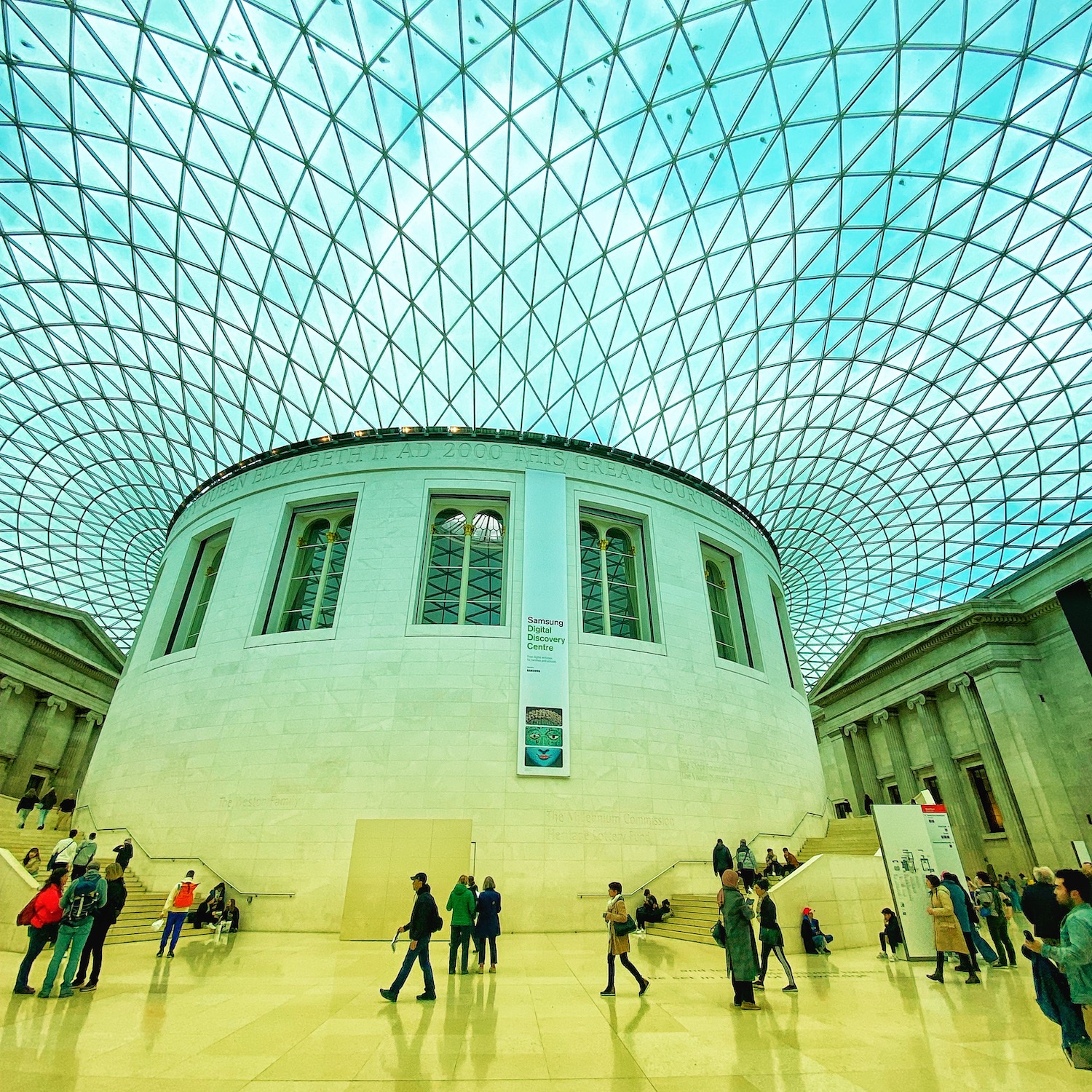 There's so much to see in the museum, this is my third time and I'm yet to have made any true progress. It's just huge, and for some reason, you say you will spend more time in it but then find yourself late for something, like a sushi omakase lunch in Mayfair. Or check-in at your hotel. Regardless, the museum is free and spectacular. Dedicate at least 3-5 hours for a decent tour.
Omakase sushi lunch in the $$$$ area of town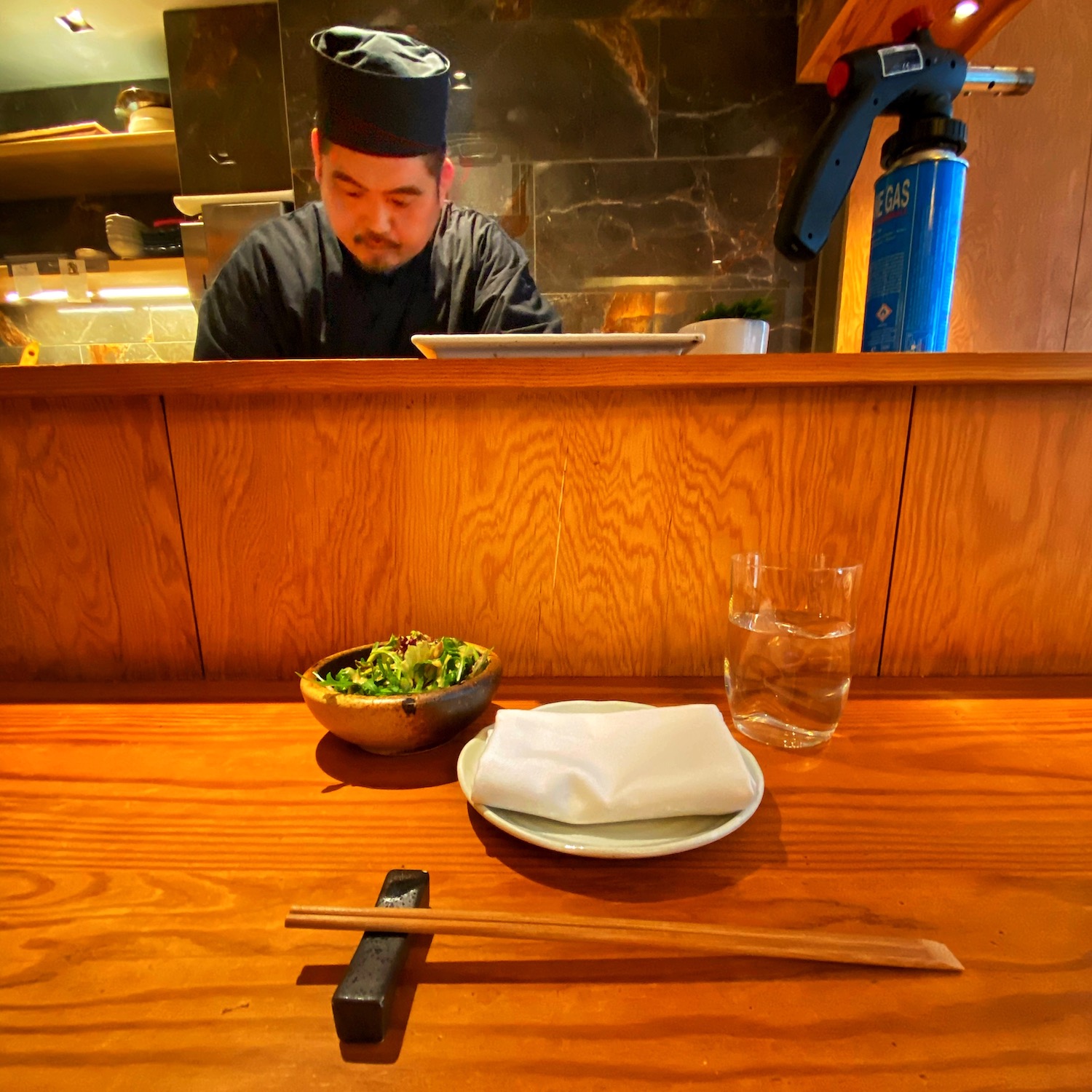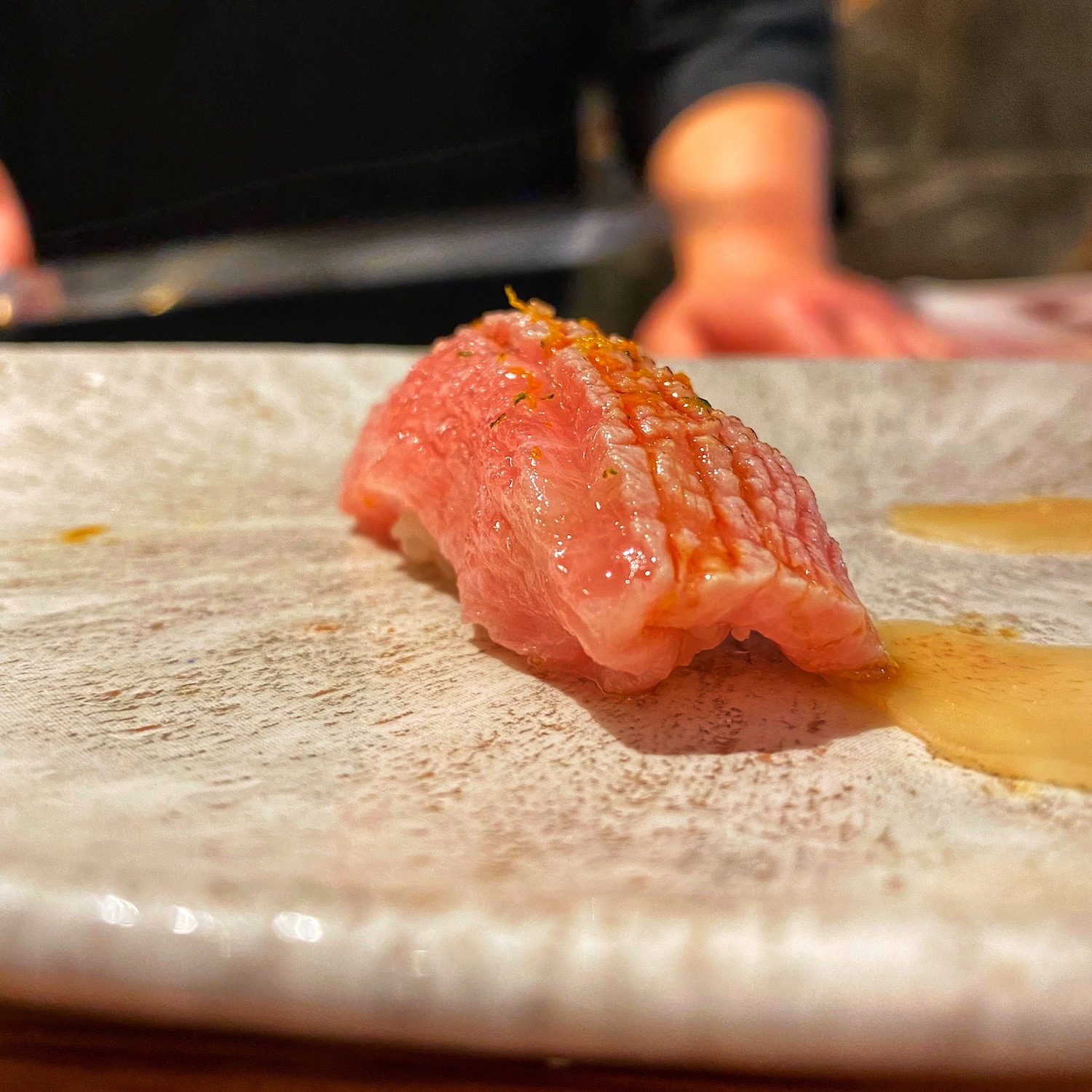 And now for the second highlight of my trip to London: sushi! I love sushi. But I try to avoid supermarket sushi and only go for decent-quality sushi. This is because mediocre sushi, unlike mediocre pizza, is not still good sushi. It's potentially hazardous, health-threatening sushi. So when I looked for a true sushi place in Mayfair, the luxury part of London, I discovered Cubé.
At Cubé, there's a Japanese sushi chef who serves omakase lunches for 68 pounds. This is a steal for Mayfair, trust me. And for the quality as well. The fish was the best, most delicious fish I've ever had. And also I've been able to try some never-before-tried sushi, such as scallop or king crab sushi. Or A5 Wagyu beef sushi. And the rice. And the salad. And the seabass! Just…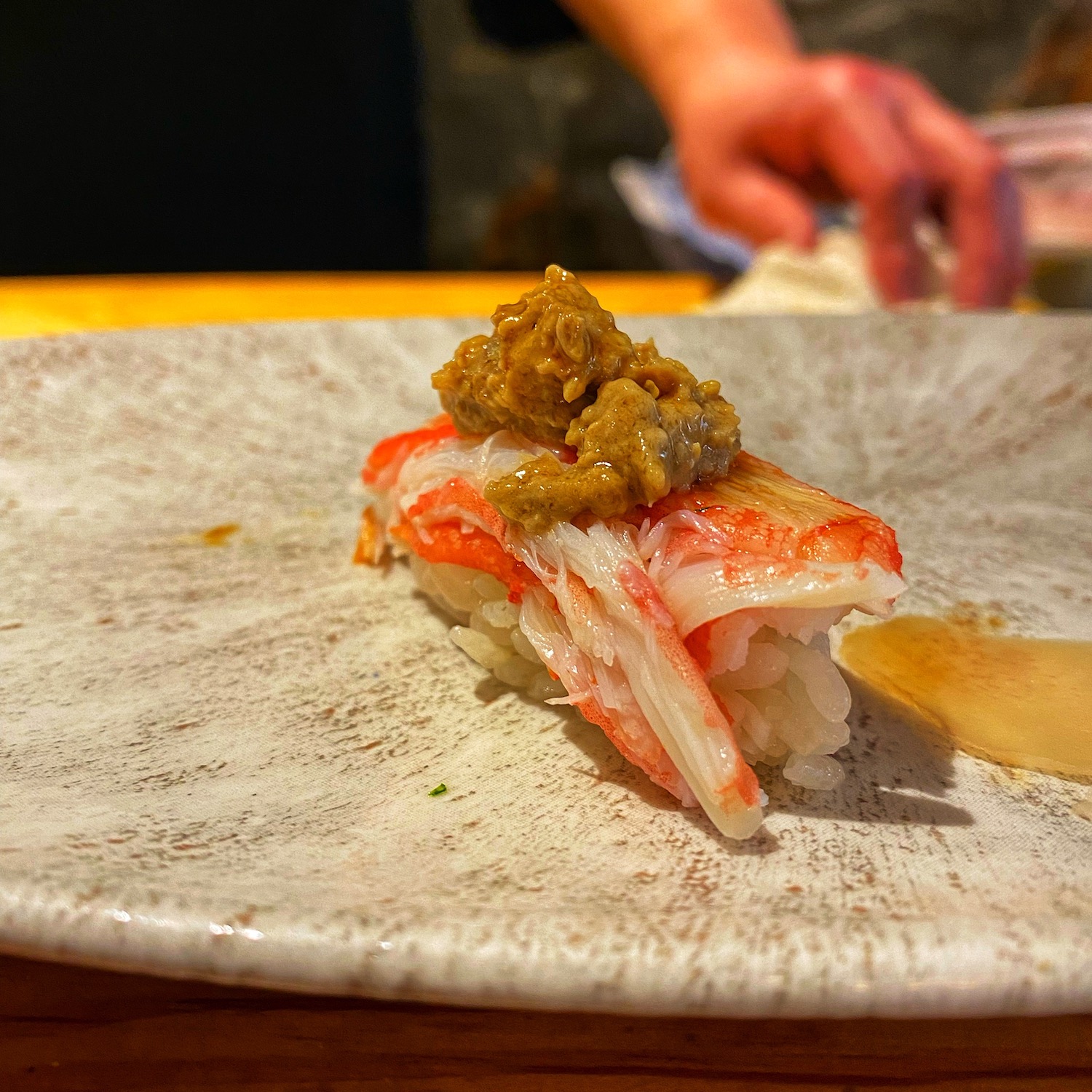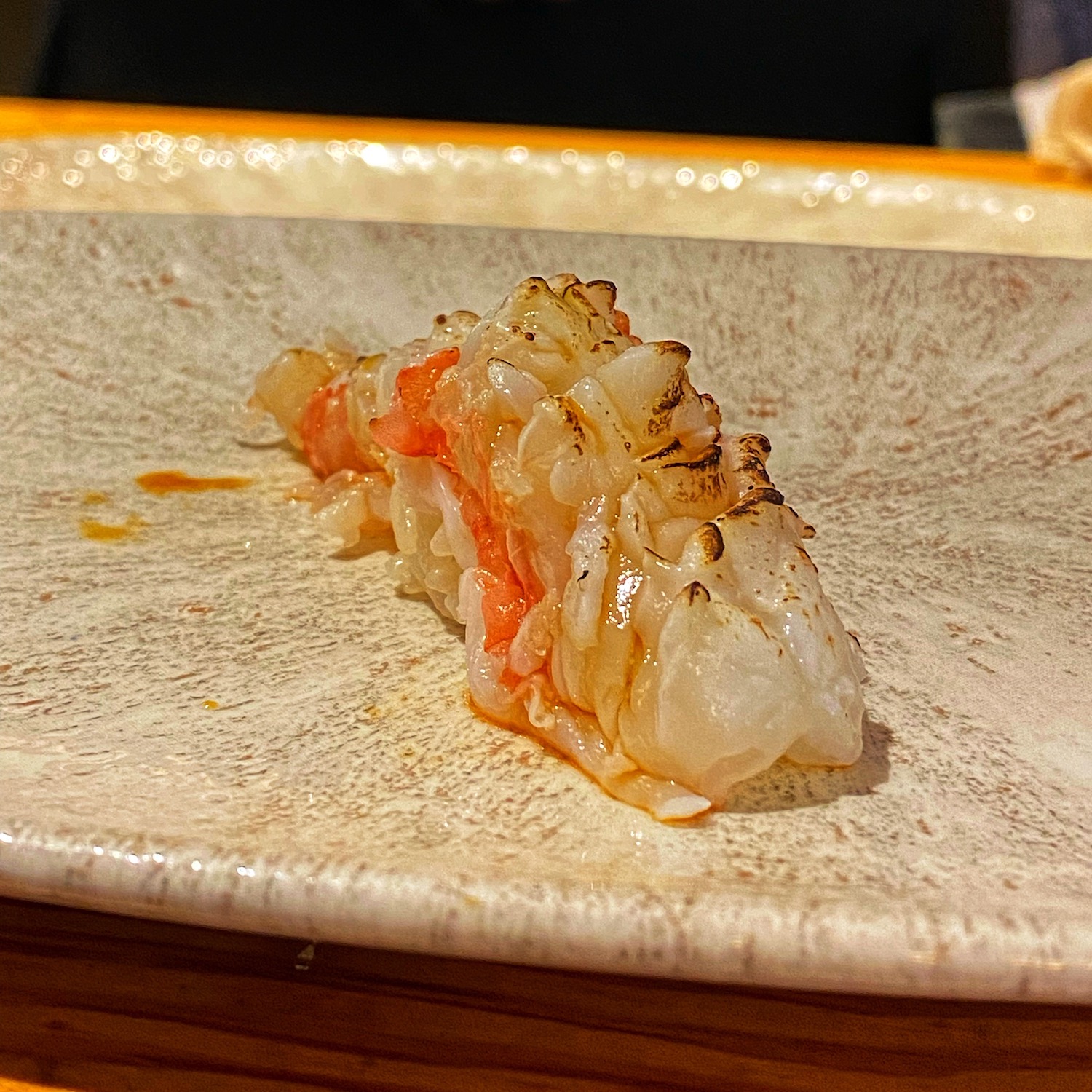 The Phantom, the best show so far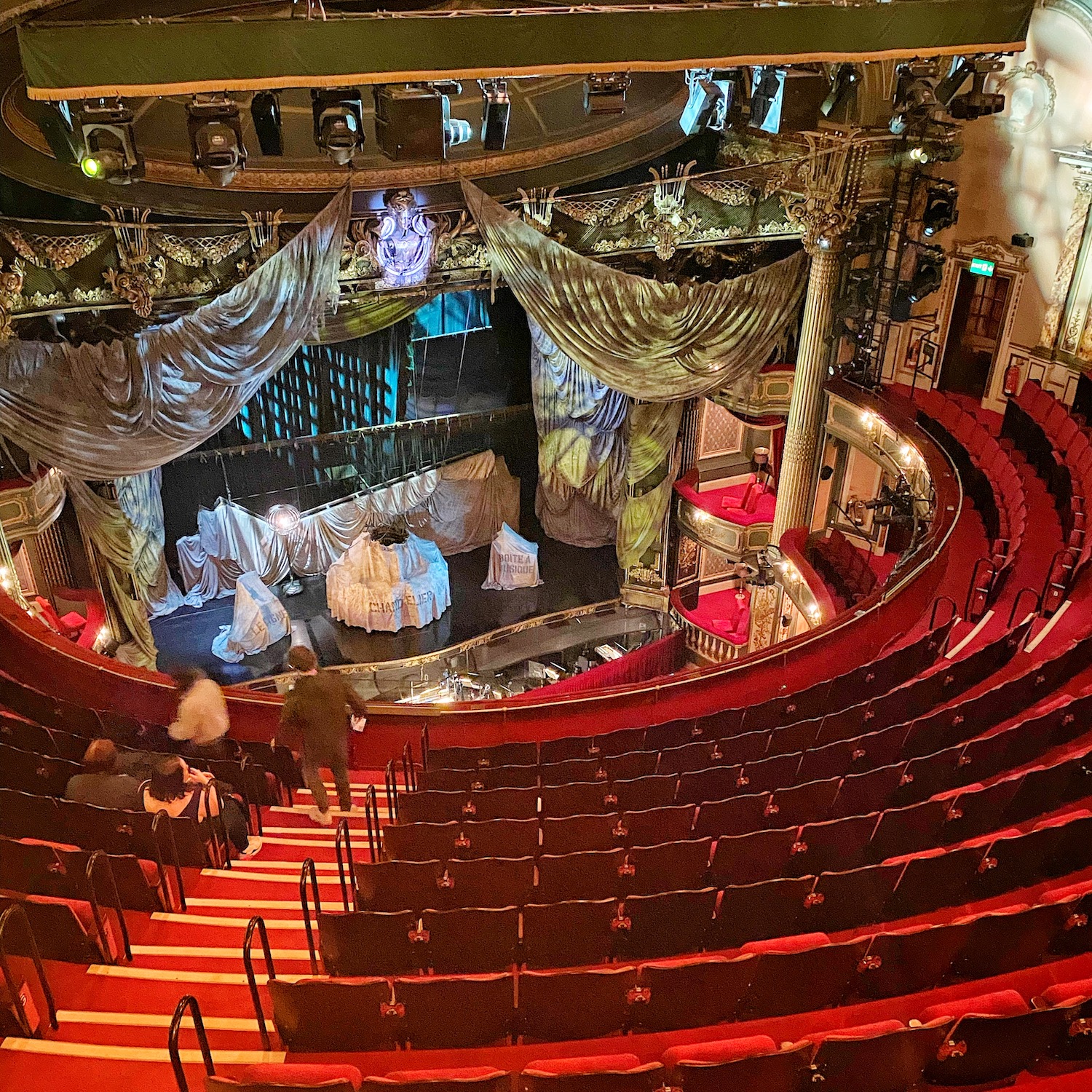 My first reaction to an almost empty theatre was one of awe and despair. Is this for real, how come there are just 20 people at The Phantom of the Opera in London, one of the most famous shows on the planet?! Then I realized I was not 30 minutes but an hour early, thanks to my calendar which keeps changing hours when I travel abroad. Thank you so much, Google!
By the time the theatre was nearly full and I was done with my second $7 flavoured mineral water, I was ready for the performance. And performance it was! I love all forms of entertainment, from movies to TV series and from music to video games. But when that goddamn chandelier starts blinking away and the famous music follows, it's game over.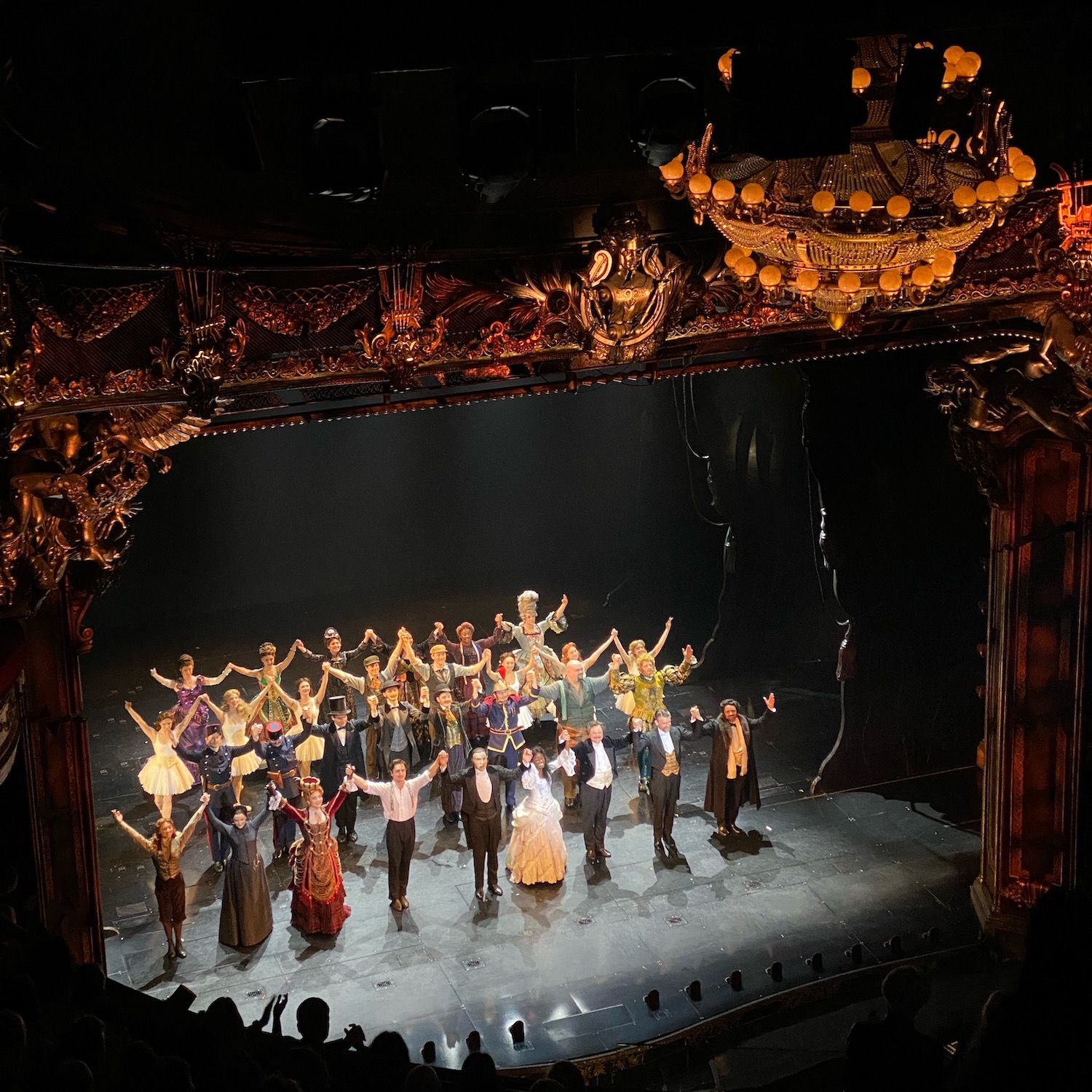 This was by far the best play I've ever seen so far, and I've seen Aladdin in both London and New York City, The Lion King, Harry Potter, and The Play That Goes Wrong, I'm a Broadway expert. There's just something about it that makes it so… perfect. The story, the music, the lyrics, and even the theatre itself… just immaculate. I'm not sure I'll see something better…
DAY 2
… the one with the Stones, the scones, and the cupcakes.
A bunch of Stones like no other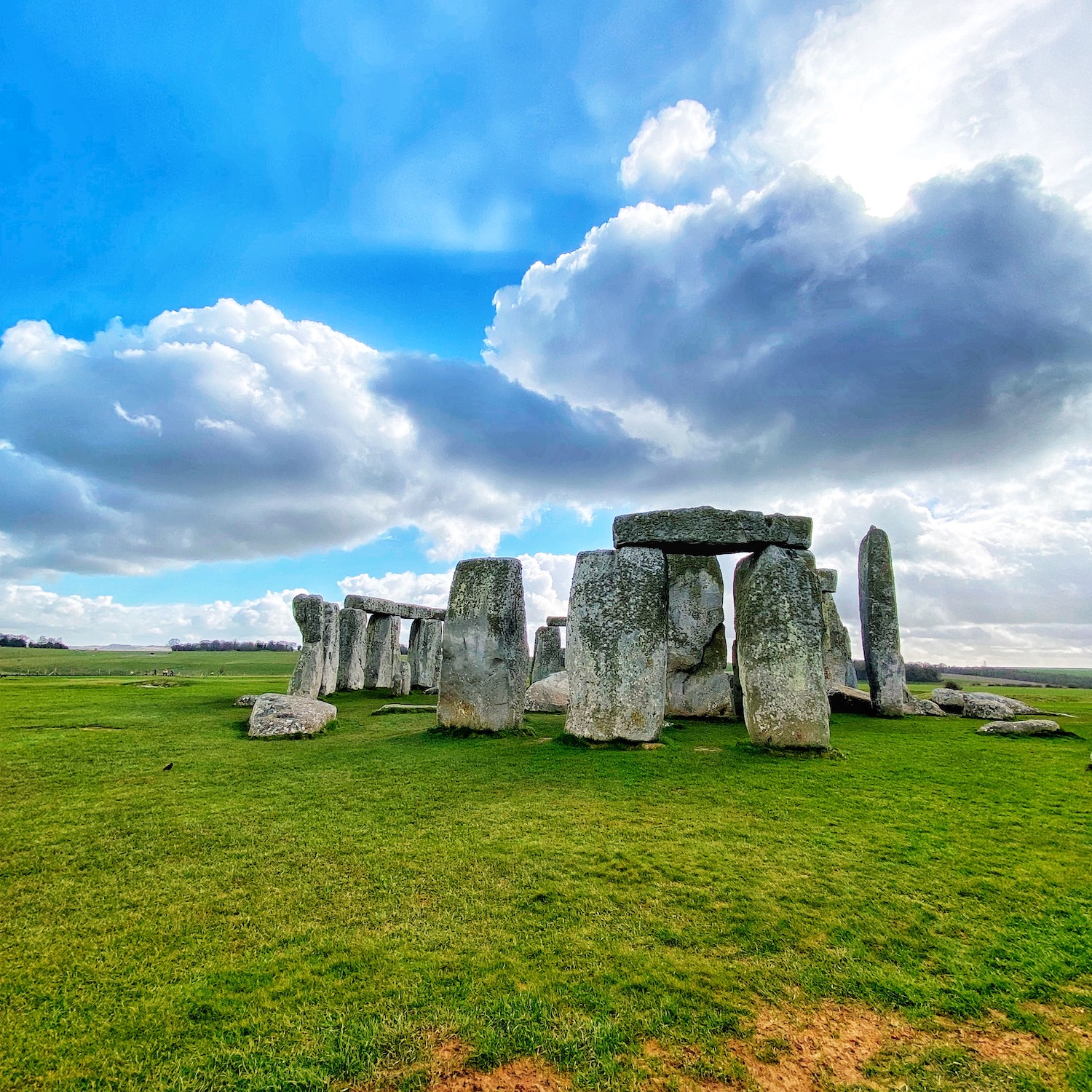 You get exactly what you're promised when you travel to Stonehenge: a bunch of old stones put there by nobody knows who, when, or why. And you get rain. So much rain. Incredible amounts of rain over very short periods of time. So much in fact that the entire visitors' centre filled up within seconds. Harry Potter could've been outside on his broom and people would still crowd in. And then it rains again, just when you thought it was over for good. It was not over for good.
There is a 2-hour bus ride from London to reach the site. Regardless of why you go to Stonehenge, it's surely a place to check off your bucket list. Why? Because it is weird, and old, and the most famous screensaver on the planet. And that jumpscare? It left a mark on all of us. I still flinch when someone touches my arm from behind and it started with that goddamn video.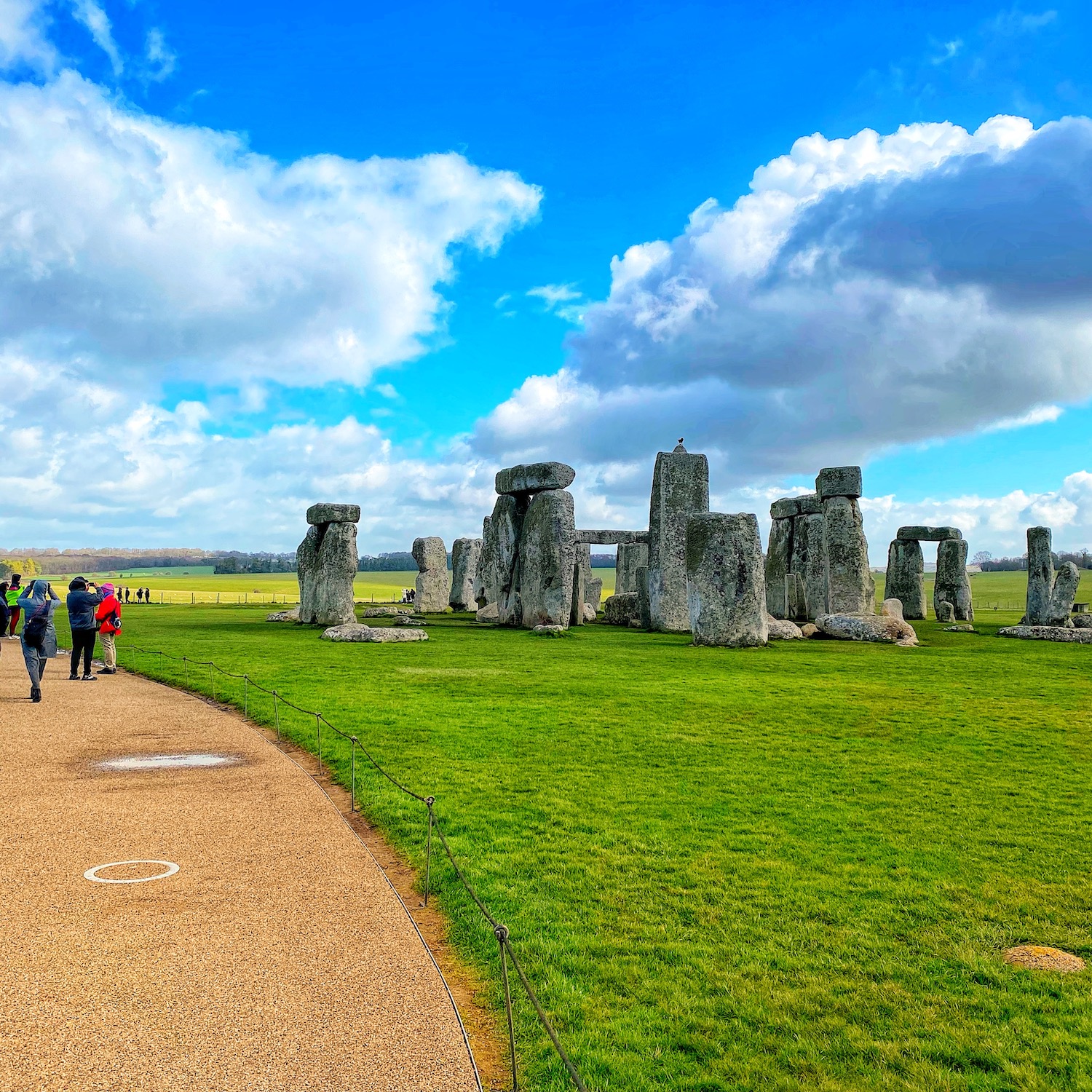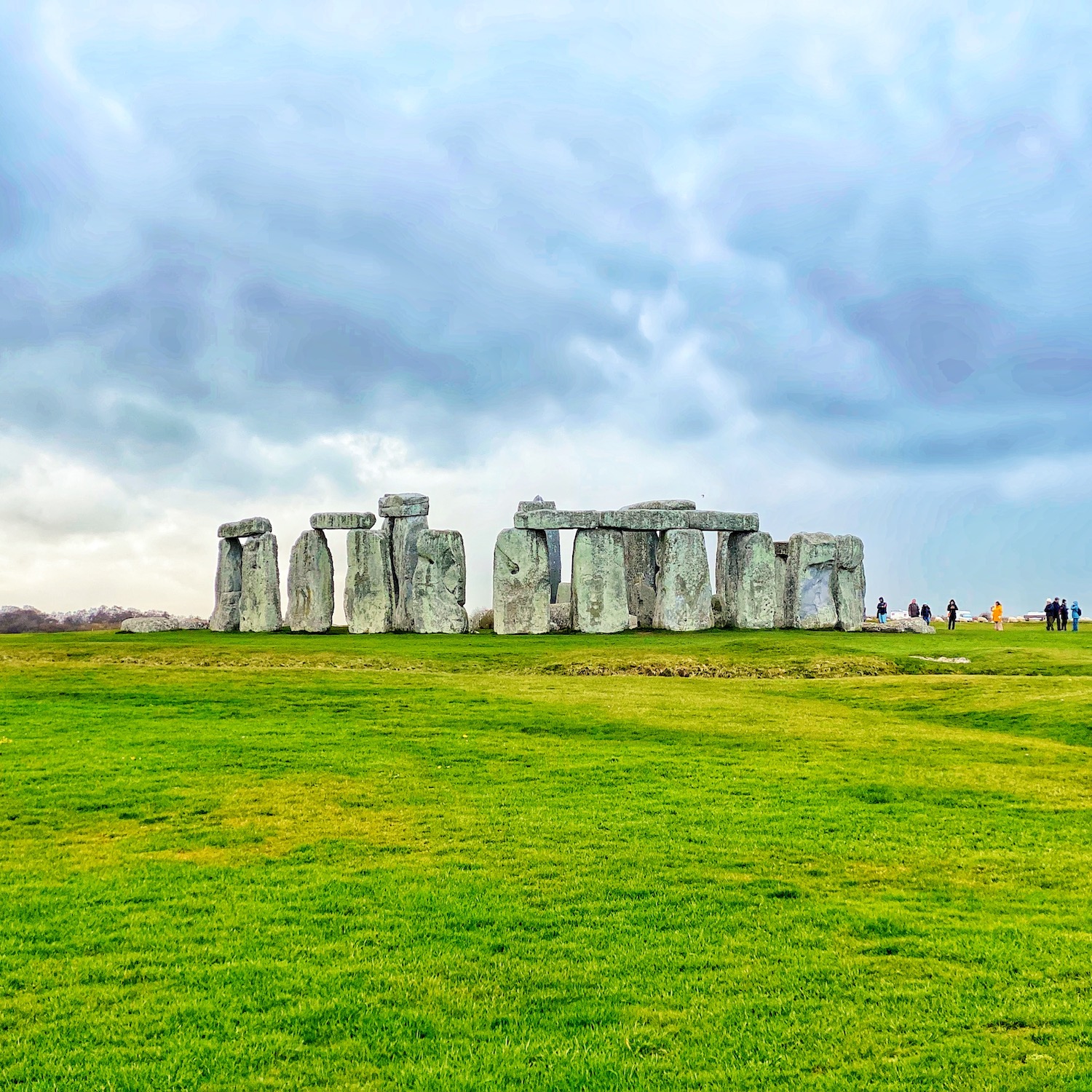 Scones, heavy rain and a $16 umbrella
After about 10 minutes of very cool air and a serious windy breeze, England style, we were back at the visitors' centre and the rain really picked up. Luckily there is a cafe there with probably the best scones in all of Britain. I got the cheese scone with hot chocolate and some butter and my afternoon was set. And then the rain resumed and it was so serious, I had to buy a $16 gift shop umbrella just so that I could get back to our minibus, located 150 meters away in the parking lot.
And surely, the rain simply stopped 80 meters into my walk. Just to resume when I was on the bus, pouring down so hard the driver looked out and said "Right, we'll be here a minute or two more until this thing slows down". Steam was coming up from the ground, that's how hard it was coming down. Rain in England is SERIOUS. And it just shows up. No announcements, no thrills.
Cupcakes rich people eat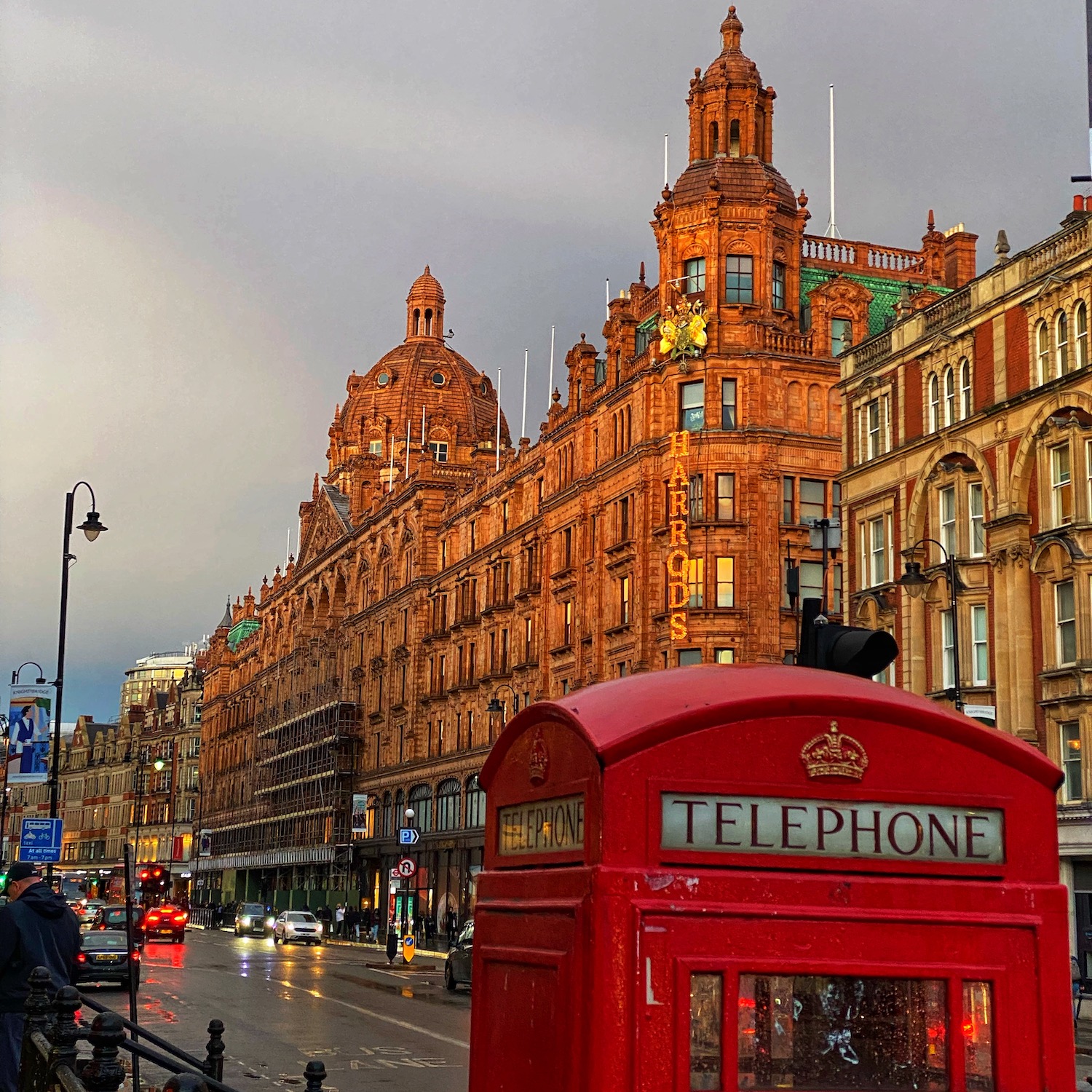 I spent the afternoon in bed. I was wet, coughing, with a runny nose and in no mood to go out ever again after that soaked Stonehenge trip. Don't get me wrong, it's worth it to go and see the Stones for the price, just be ready for the rain. I wasn't, so maybe that's why it got to me. Going to the UK with a vest is not the best idea for a March trip, let me tell you that. Don't do that.
But as the night crept in, I was getting hungry. I'm a big foodie so even when I'm stuffed with scones and hot cocoa, I still need to eat. So I went out and grabbed some Five Guys. This is not as fancy as the sushi from yesterday so I have no Stories memory of it on Instagram. Societal standards. The hamburger was delicious and the fries are over the ones at Shake Shack.
And after such a hearty meal, I was back on my two feet and in no mood to go lie down. In fact, I was in the mood to walk off the delicious double bacon cheeseburger with some shopping. I went to Harrods and realised just how poor I was. I'm amazed they let me in considering my vest from C&A bought probably 5 years ago. $10 Or was it Lidl? Anyways, once inside, I got to experience the beautiful Easter decorations and enjoy the buzz of the place, both really nice.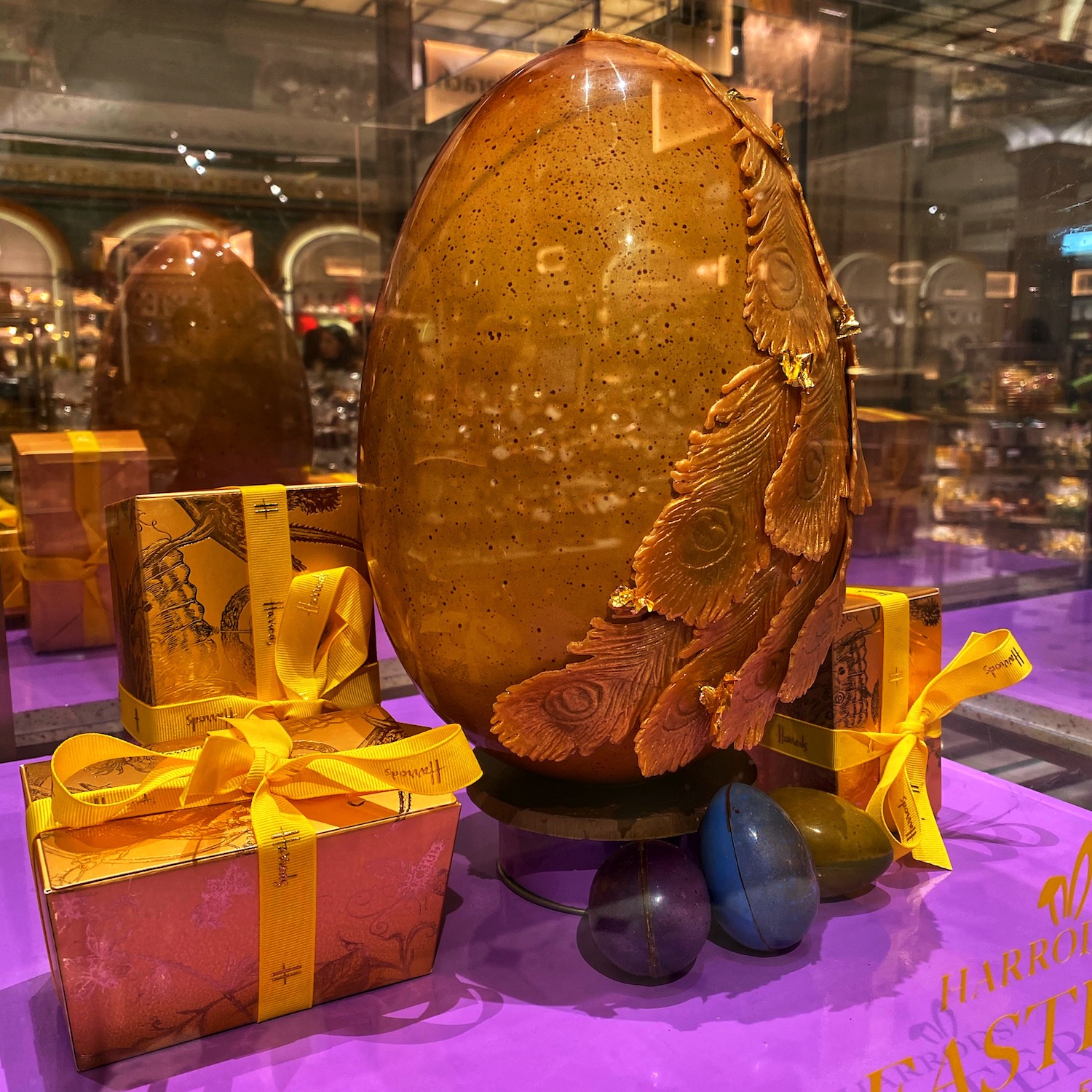 I also got some overpriced cupcakes that were surprisingly good from England's most luxurious and ridiculously expensive store. One was red velvet which nobody actually knows what it really is and the other was salted caramel which actually tasted like coffee. Both of them were really good and made for a great breakfast the next morning room. $6 per cupcake, yeah…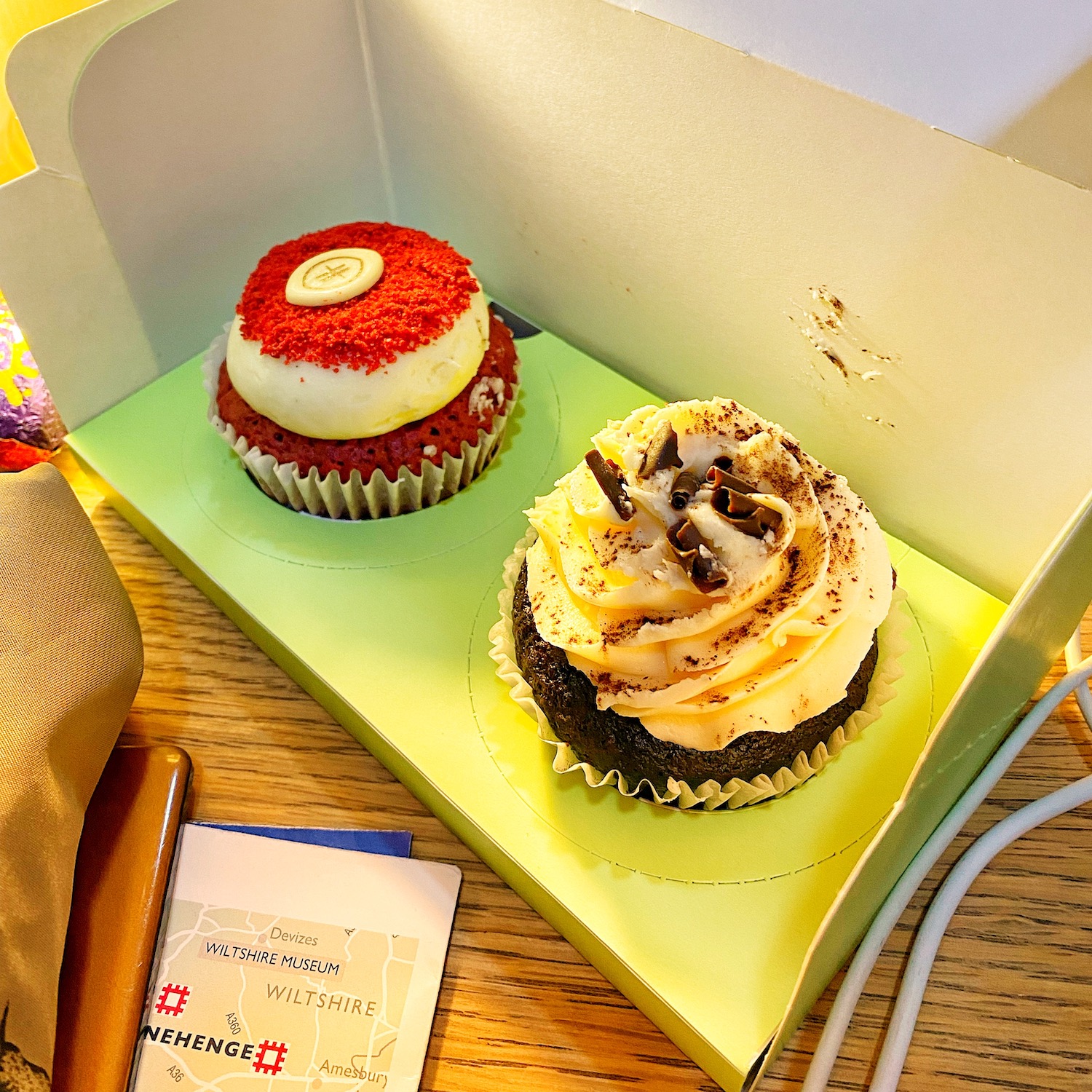 Lidl! It was a Lidl vest. 
DAY 3
… the one with the bridge, the jewels, and the Hogwarts-like museum.
The skyscrapers of London
London is not New York although some nicknamed it "the New York of Europe". I'd say in terms of food and entertainment yes, there is a resemblance, and a decent one. But in terms of skyscrapers, London is just not cutting it. Apart from the Shard and the congested tall buildings near Liverpool Street Station, there's not much to see. Yet the photos I got there are decent!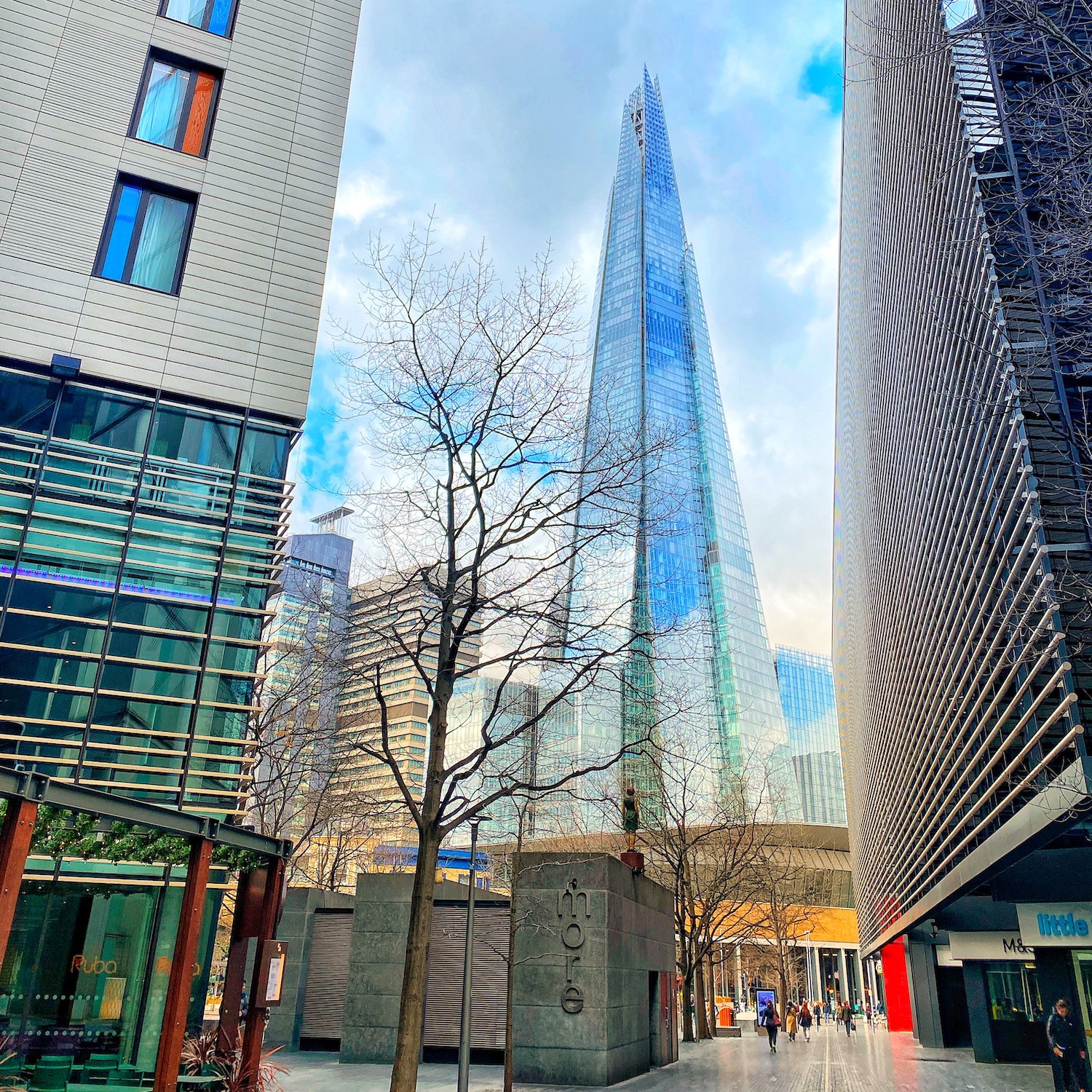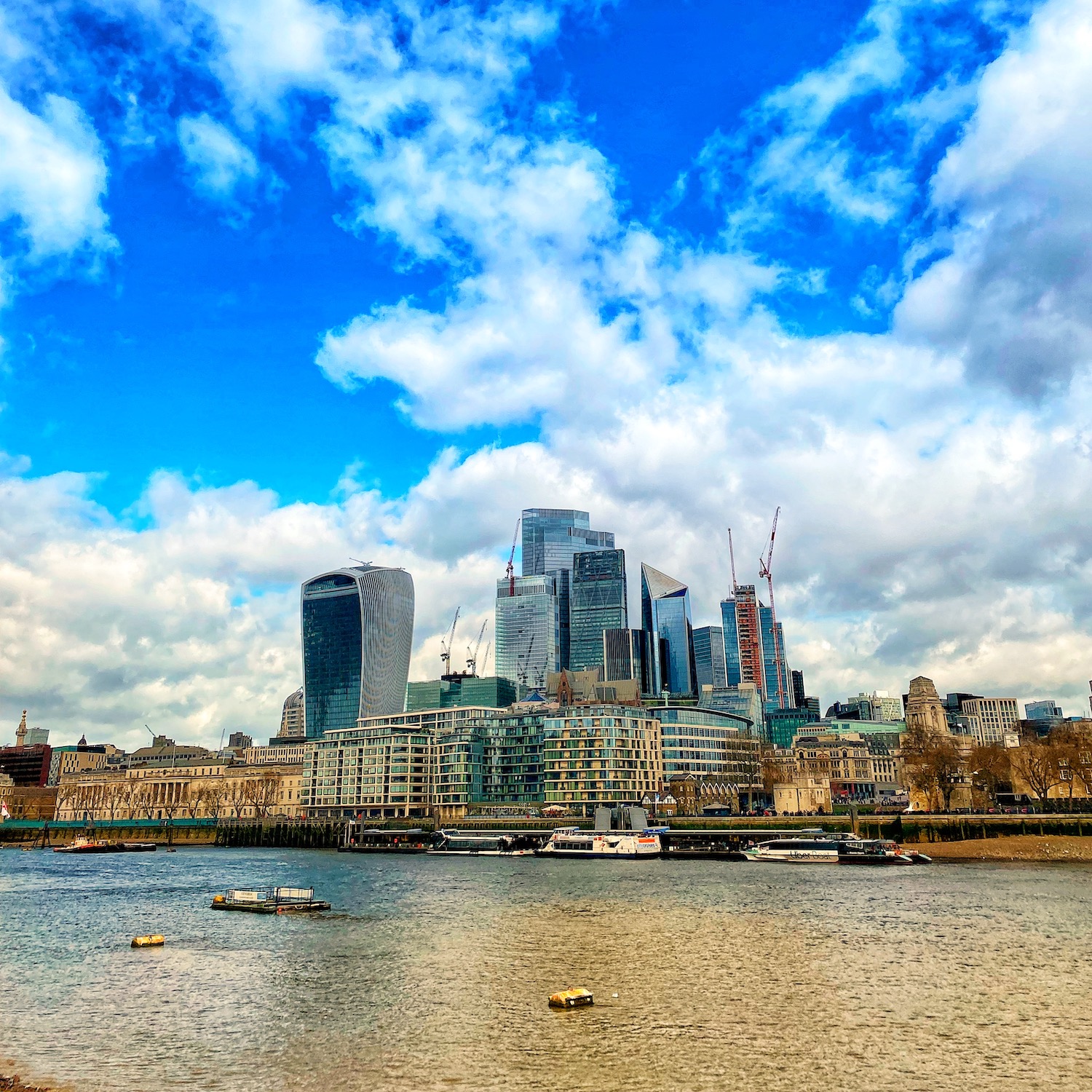 Seeing the Crown Jewels
Next, I went to see the Tower of London. This is the old citadel of the city, the fortress where the rulers would get to live in times of crisis. Nowadays, it's a museum with much of it open to the public. And the most famous part? The Crown Jewels, where you can see some INCREDIBLE jewels, of course. It makes you feel poor. You can't film inside but trust me, those crowns are simply crazy. No wonder the doors leading to the chamber there are literally a meter wide.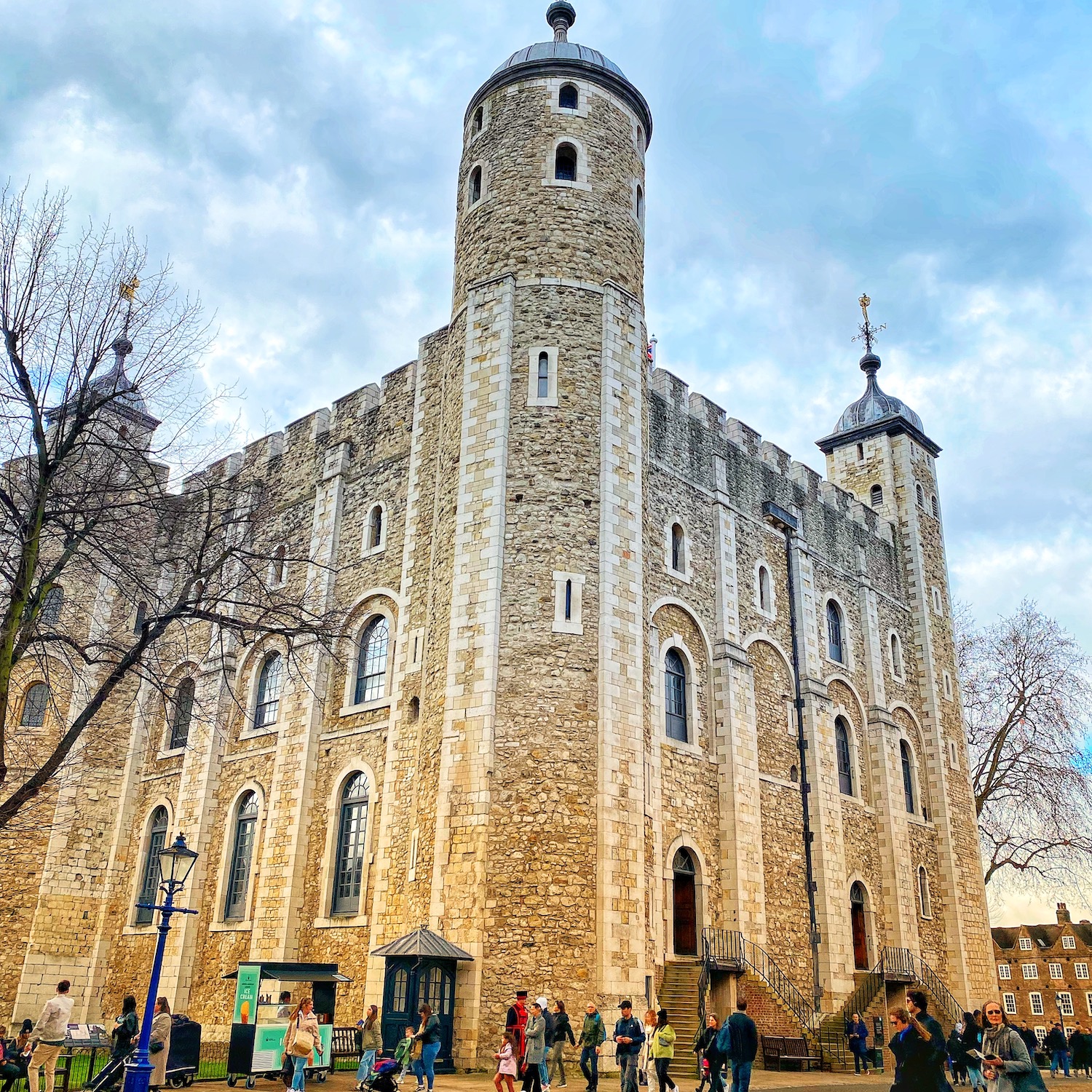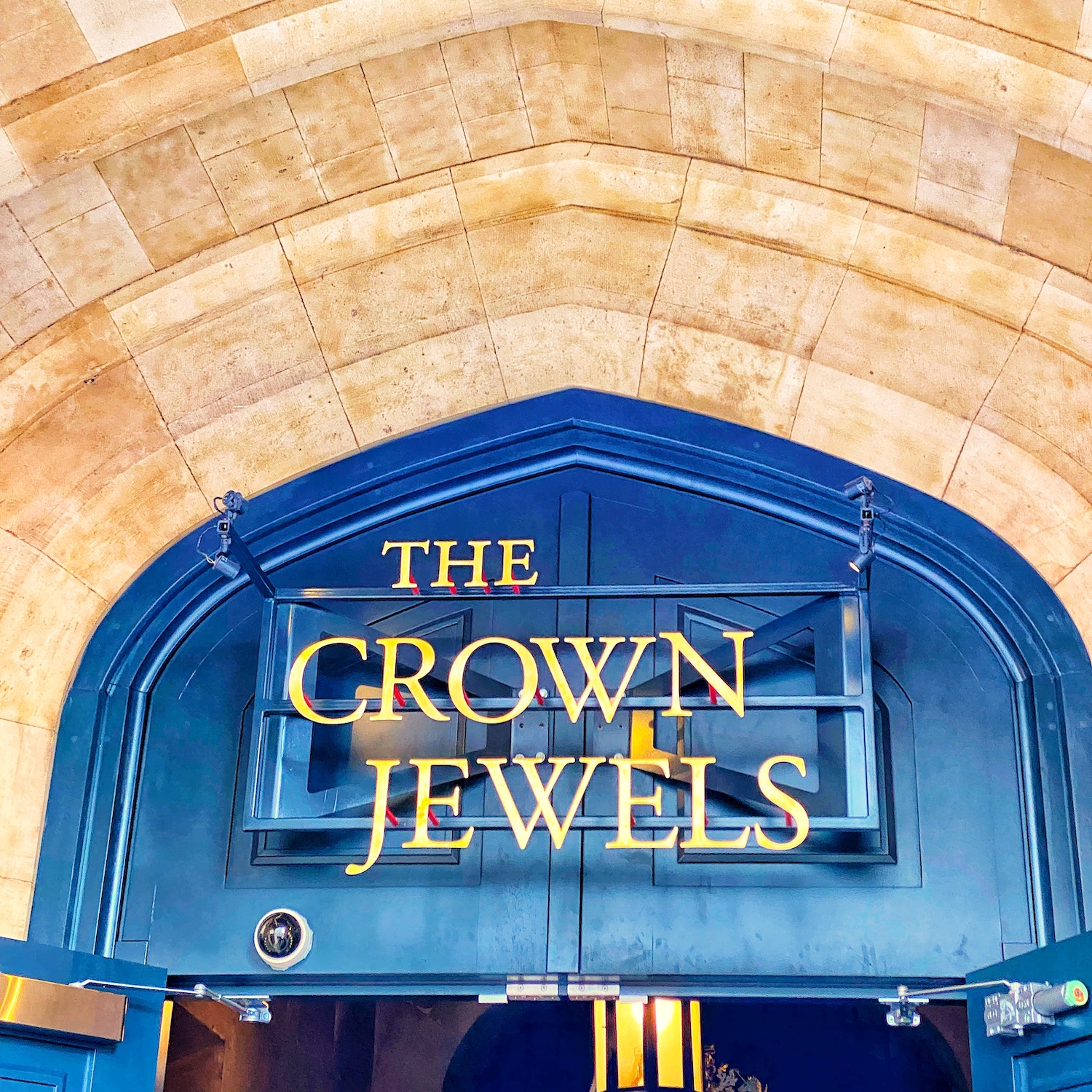 The best museum in the city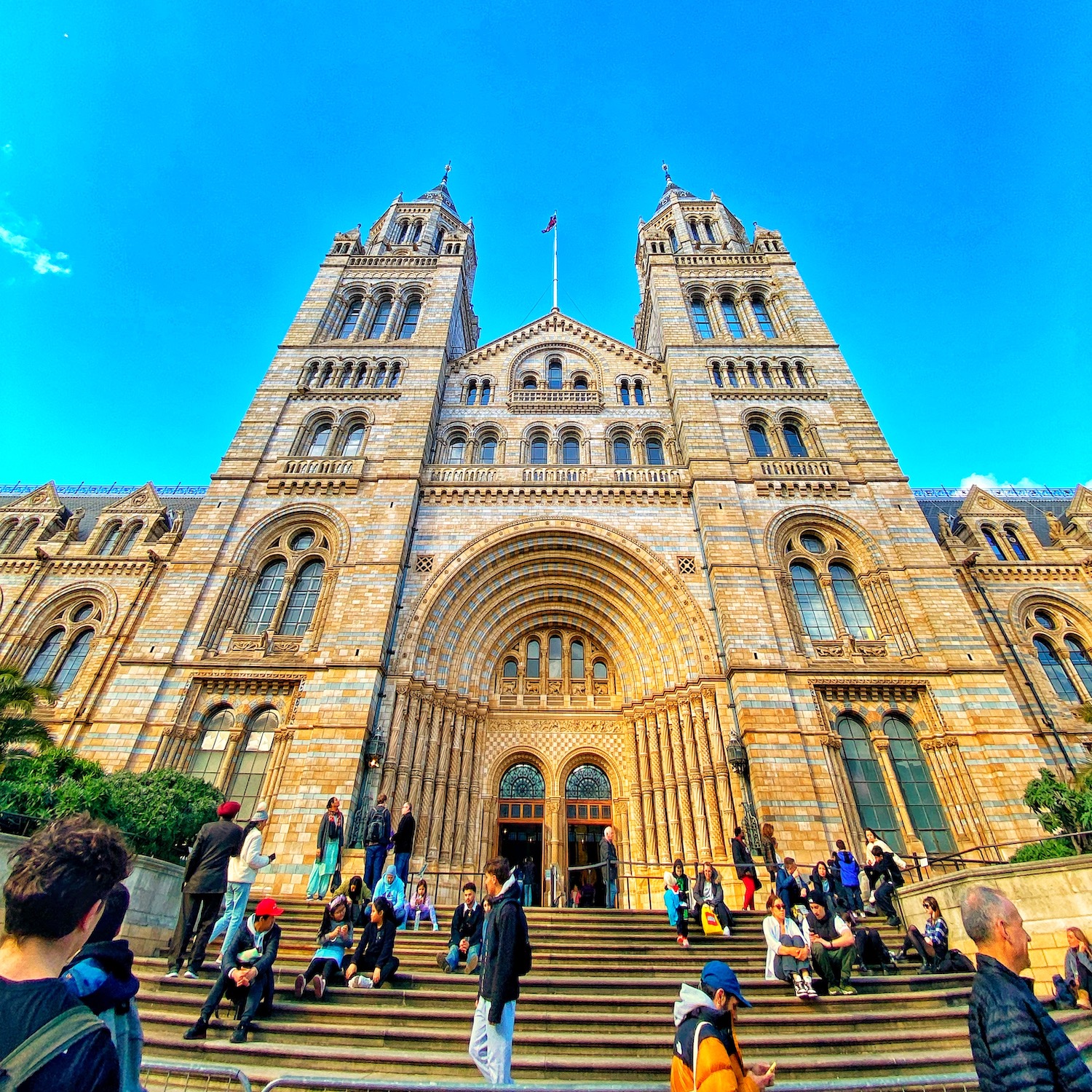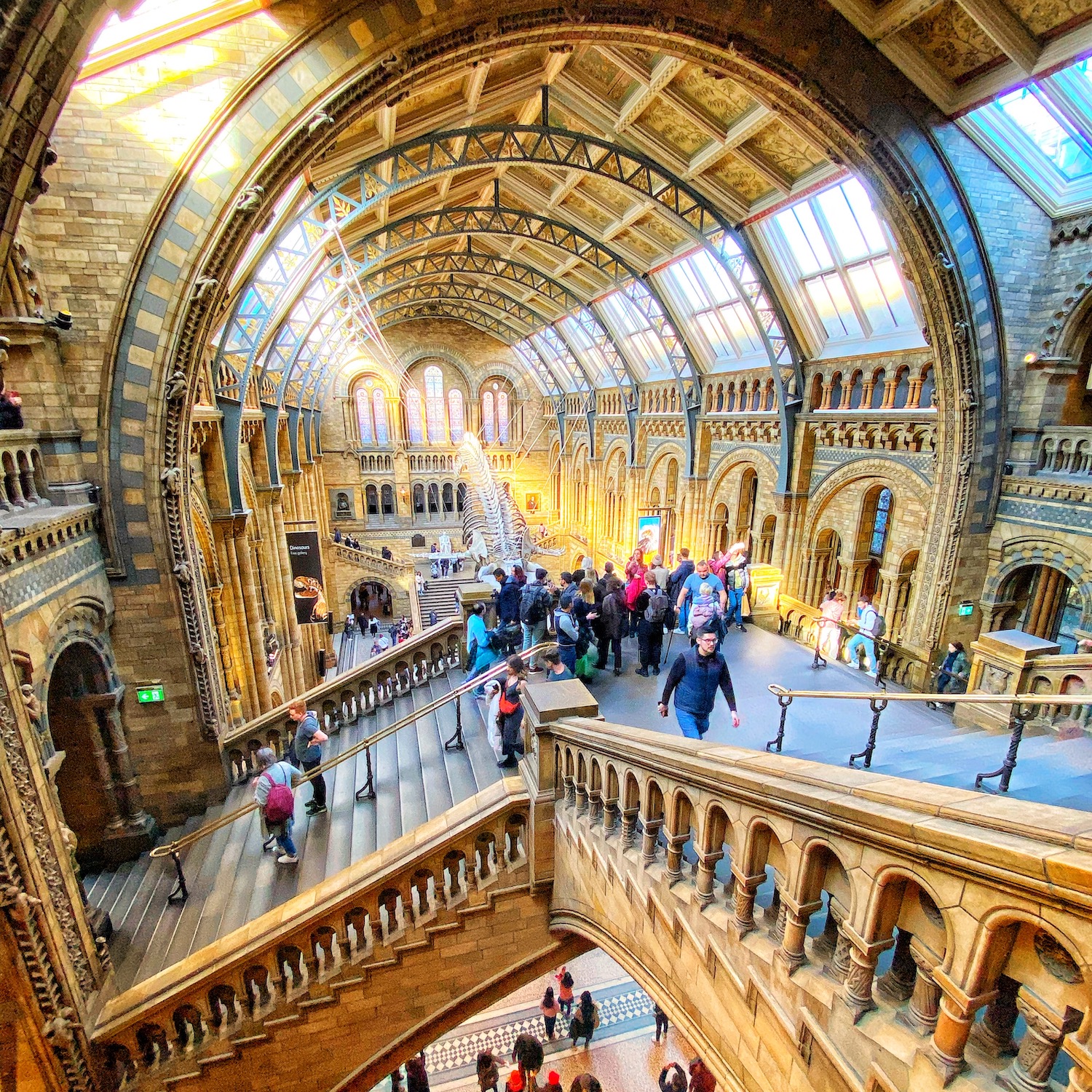 After a quick lunch at my favourite budget Indian place in the city, $35 for two and delicious, it was off to the Natural History Museum of London. If you're in a rush, this museum is still worth it because many of the best things you'd see inside are right by the entrance and into the main corridor. Like the huge whale or dinosaur skeletons. Or the butterfly glass. Or the huge tree!
The Natural History Museum is a lawless place, especially on a Saturday. The number of kids per square meter surpasses the number of artefacts. And to make matters worse, some of the kids are simply… wow! One little lad climbed on a 100-million-year-old fossil, I'm not kidding, nearly pulling the damn thing over himself. I was in shock but his mum seemed fine with it.
You have been warned.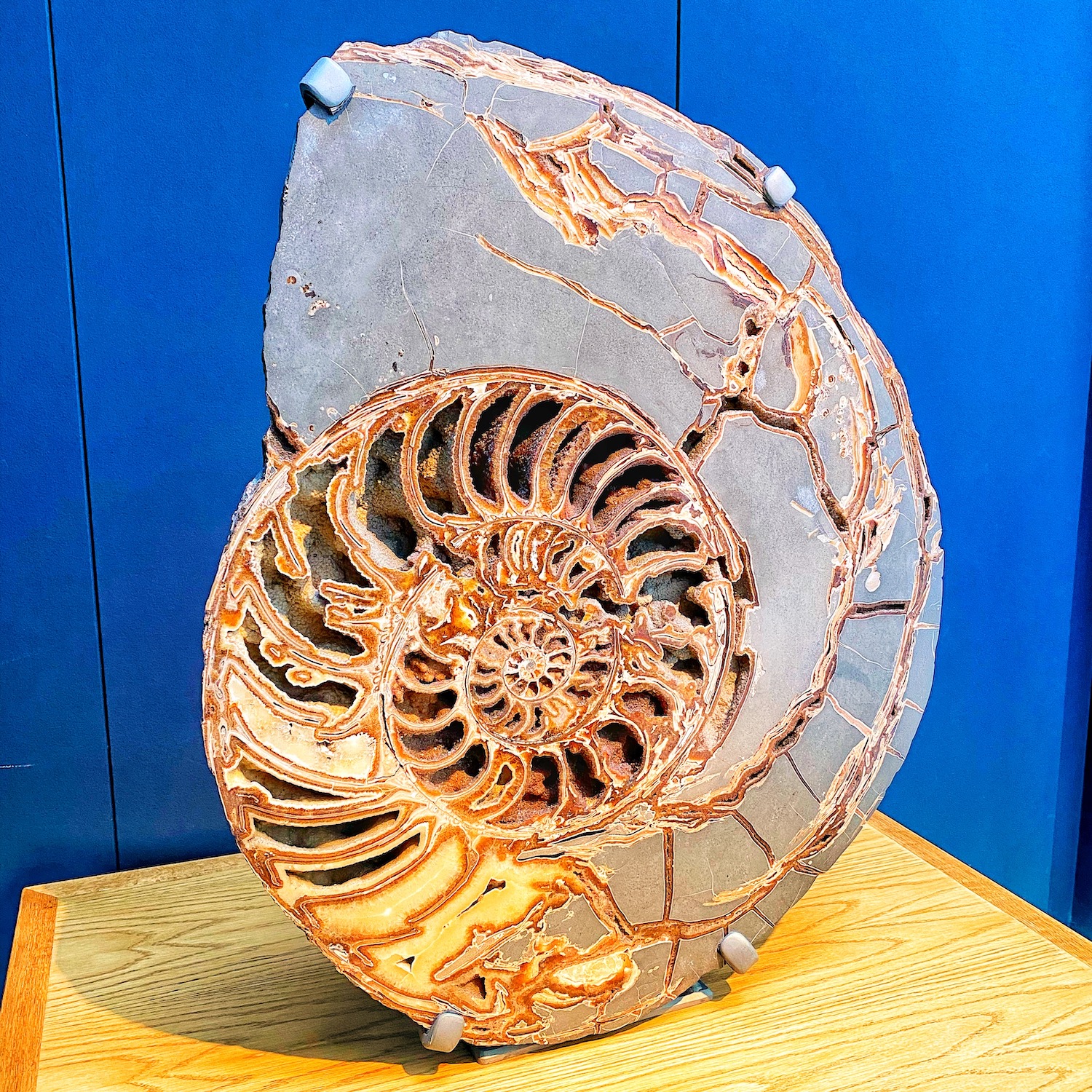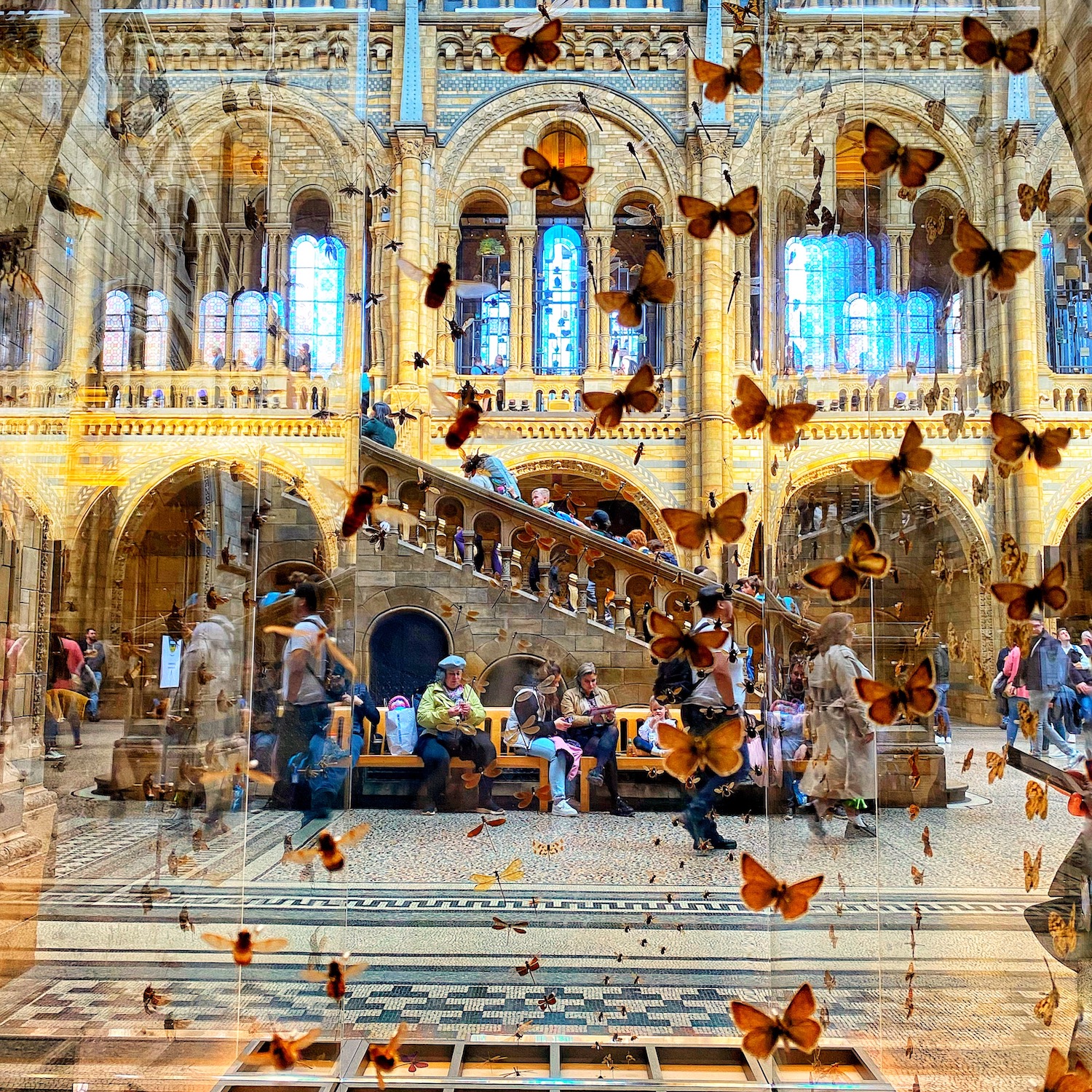 How to move around while in London
When in London, there's an 8.10 pounds cap for the tube, or the underground, which means you can travel anywhere in the city, up to and including Zone 3, for a maximum of 8 pounds 10 pence a day. No matter how much you take the underground, as long as you tap your contactless when you go in and then out, that's the most you're going to pay. It works on buses as well. That's how you do it. Don't pay for cabs. You can't afford them. Uber either.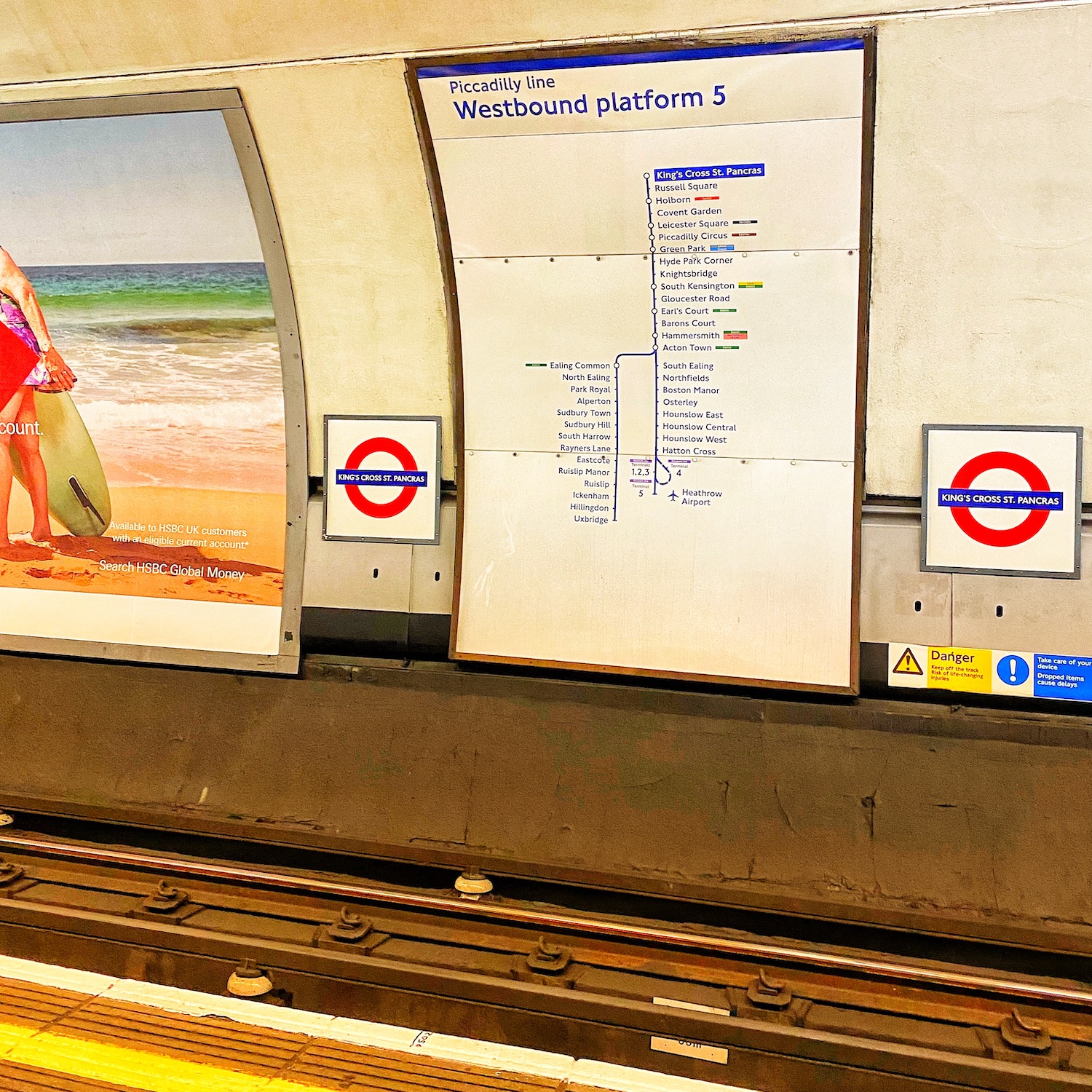 Where to stay when in London
London and New York are like two peas in a pod when it comes to hotels. They're all just okay and expensive as fu*k. Sure, you can have the chance of getting an unforgettable view for your $250-per-night room in Manhattan, but in London? Nope, you're just paying for a cheap stay no matter how expensive it is. My usual hotels are decently situated right near Earl's Court station.
And that is it. That's the only good thing you can say about them. For $100 per night, you get a matchbox for a room, a caved mattress for sleeping, a decent bathroom and a key that was as big as a road sign. The staff is helpful and helpful, so there's that, but isn't that something all hotel staff should be? So yeah, if you're lucky, get a hotel near a tube station. And for as cheap as you can. They're all the same unless you can spend $500 per night for a fancy one. Don't.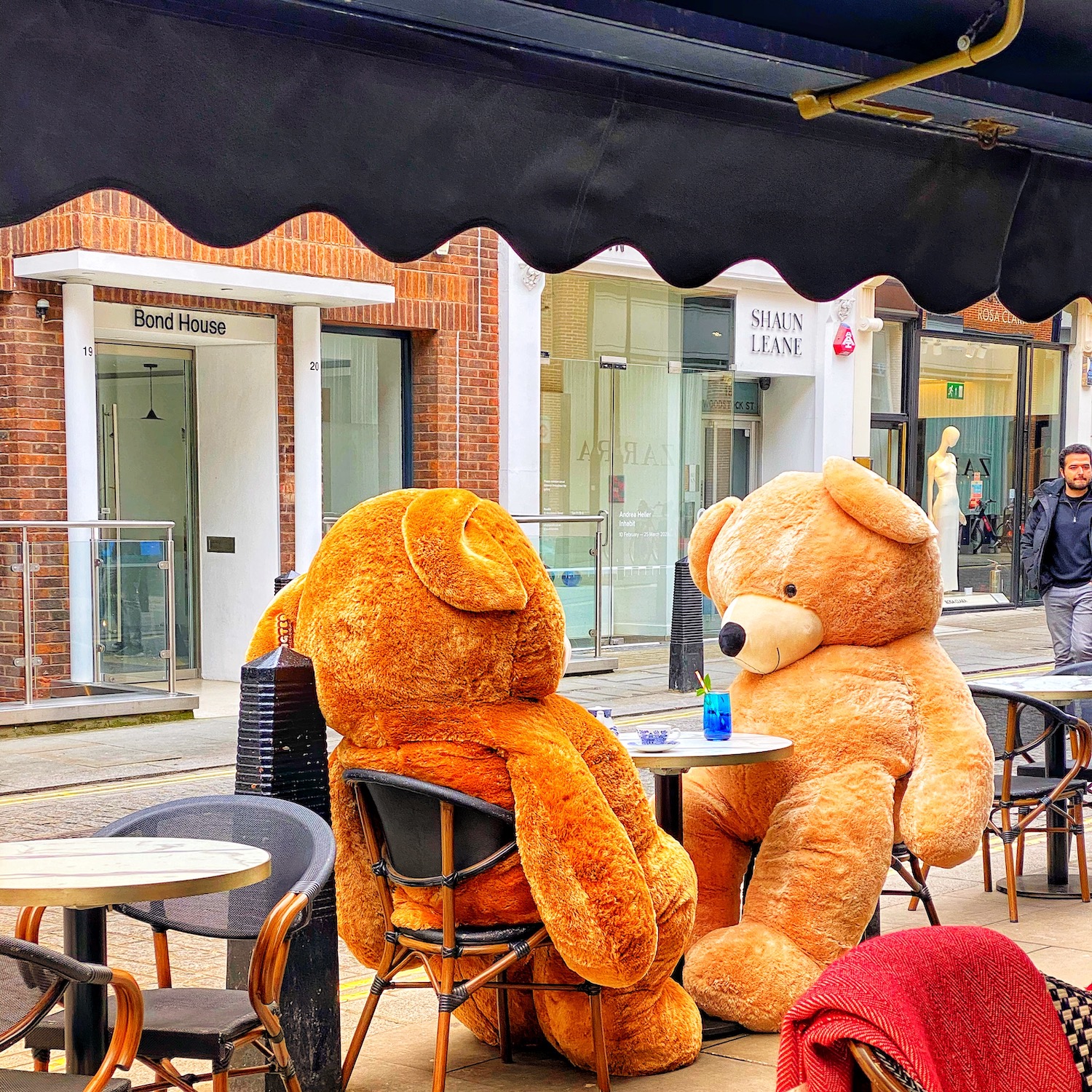 Despite the price, London is still my comfort city. I'll be back in June for a Penn&Teller show, probably for their very last tour in Europe. Ever. That is both humbling and very sad. Can't wait.