First of all, I should have been in Uzbekistan right now. But because of the pandemic, my entire travel plan for 2020 was reduced to three-weekend trips in the country. Which were really not bad but, if you know me, I'm simply obsessed with travel. Saying that 2020 was hard for me is an understatement. Yet I'm pulling through and really hoping 2021 will be better.
One of the ways for me to go through with this travel ban is to book nice accommodation in my own country and then go and explore these places for a few days. For my summer break, which is now almost over and feels like it's been going on for three months although it's only been two weeks, I booked a 3-night stay at the most luxurious hotel in the Carpathian Mountains.
The Hotel
Welcome to the Teleferic Grand Hotel, the most amazing and probably most luxurious hotel in the entire Romanian mountain region. It is situated in Poiana Brasov, which surely looks and feels like any top Austrian mountain village. It's spotless, extremely beautiful and, during winter, it has all the facilities any sportsman would need for a great week on the slopes.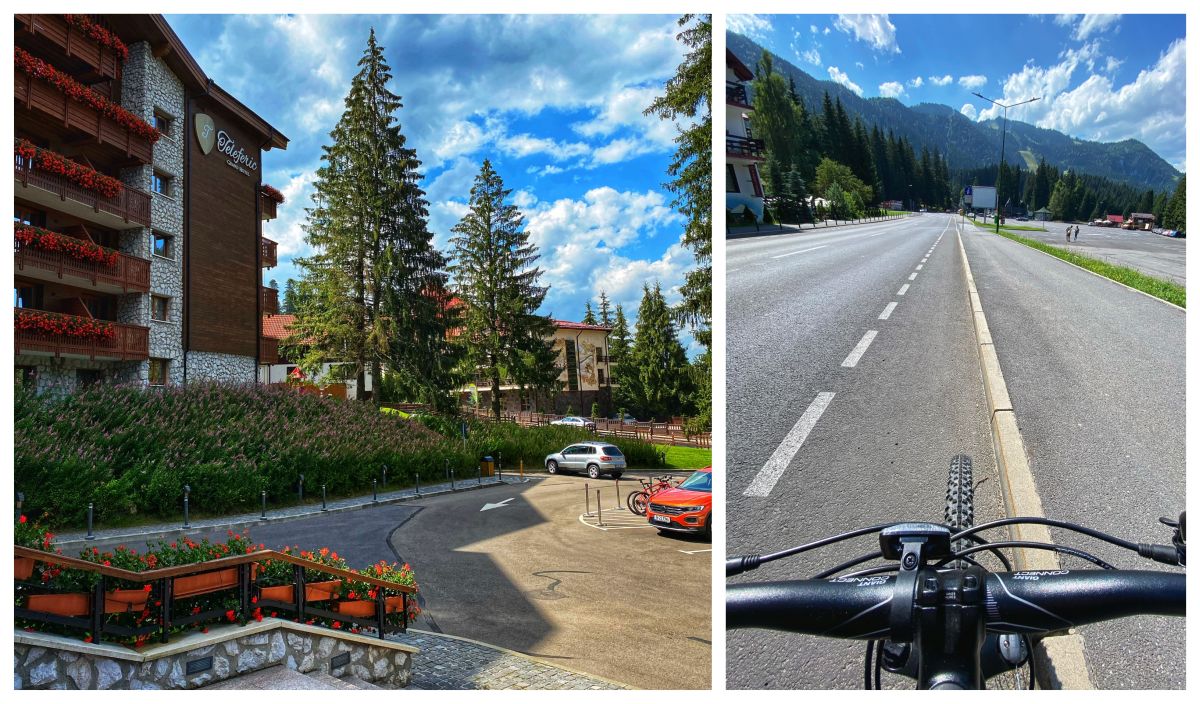 I don't do skiing so going in the summer was the perfect choice for me. The hotel is by the end of the little village, which makes it even more somewhat secluded, peaceful, quiet. It has over 130 rooms, apartments and many leisure areas, a spa, 3 restaurants and free parking for every guest. Which is great considering this is a very popular spot all year round.
The Room and Amenities
We booked a standard double room for three nights, and it was about 110 euros per night. Now when you tell a fellow Romanian that you've paid about one month's worth of a salary on a hotel room, they'll immediately call the straight jacket folks on you. But the truth is, besides the room and the amenities included, like an amazing breakfast, you also pay for so much more at such a hotel.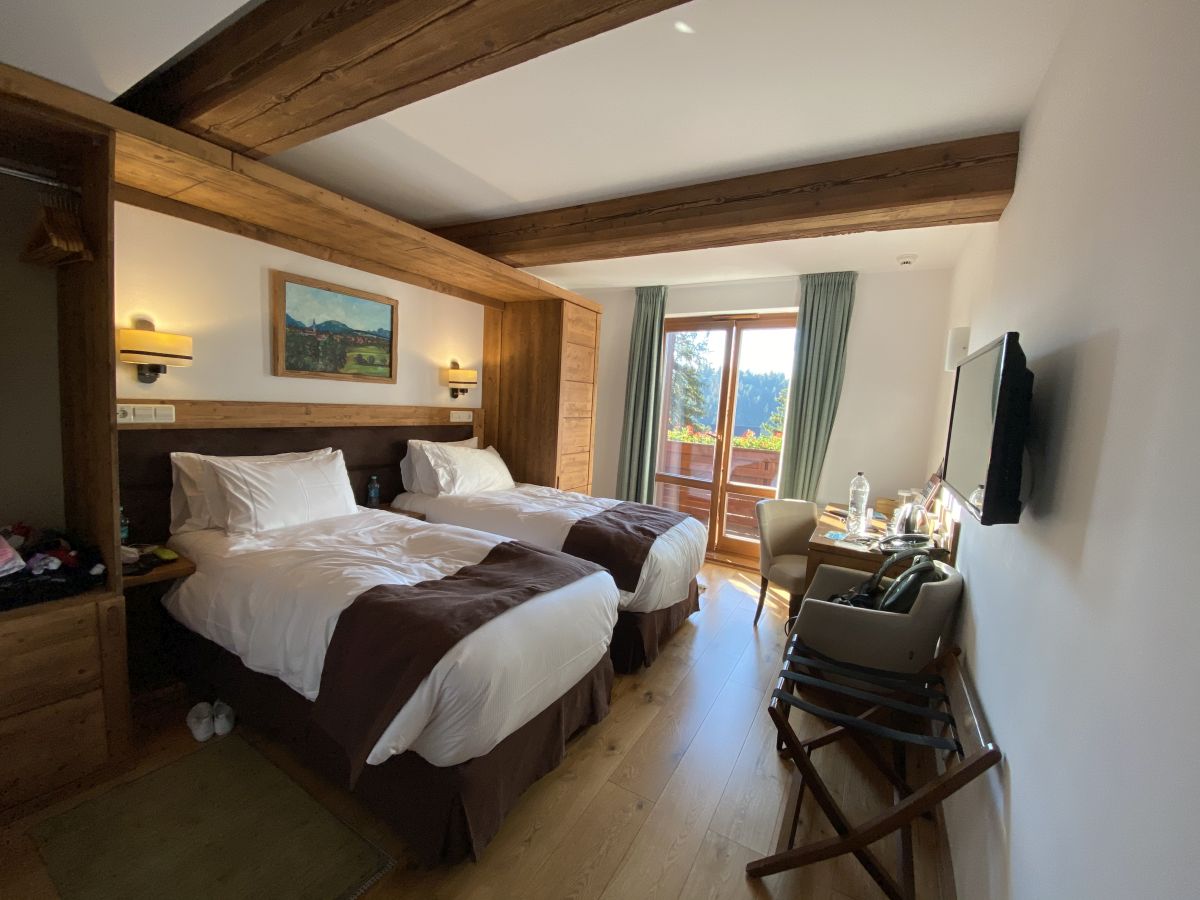 The room was not big, but not small, just perfect for two people. The beds were perfect, pillows soft and the rest of the furniture simple but modern. The bathroom was large with a shower and bathtub, which was amazing. Everything was clean and really lovely, including disinfectant in the bathroom in all of the rooms. I liked the wooden fixtures in the room, really nice! Oh, and the balcony, which was superb! Look at the sunset view from the balcony. I mean… come on!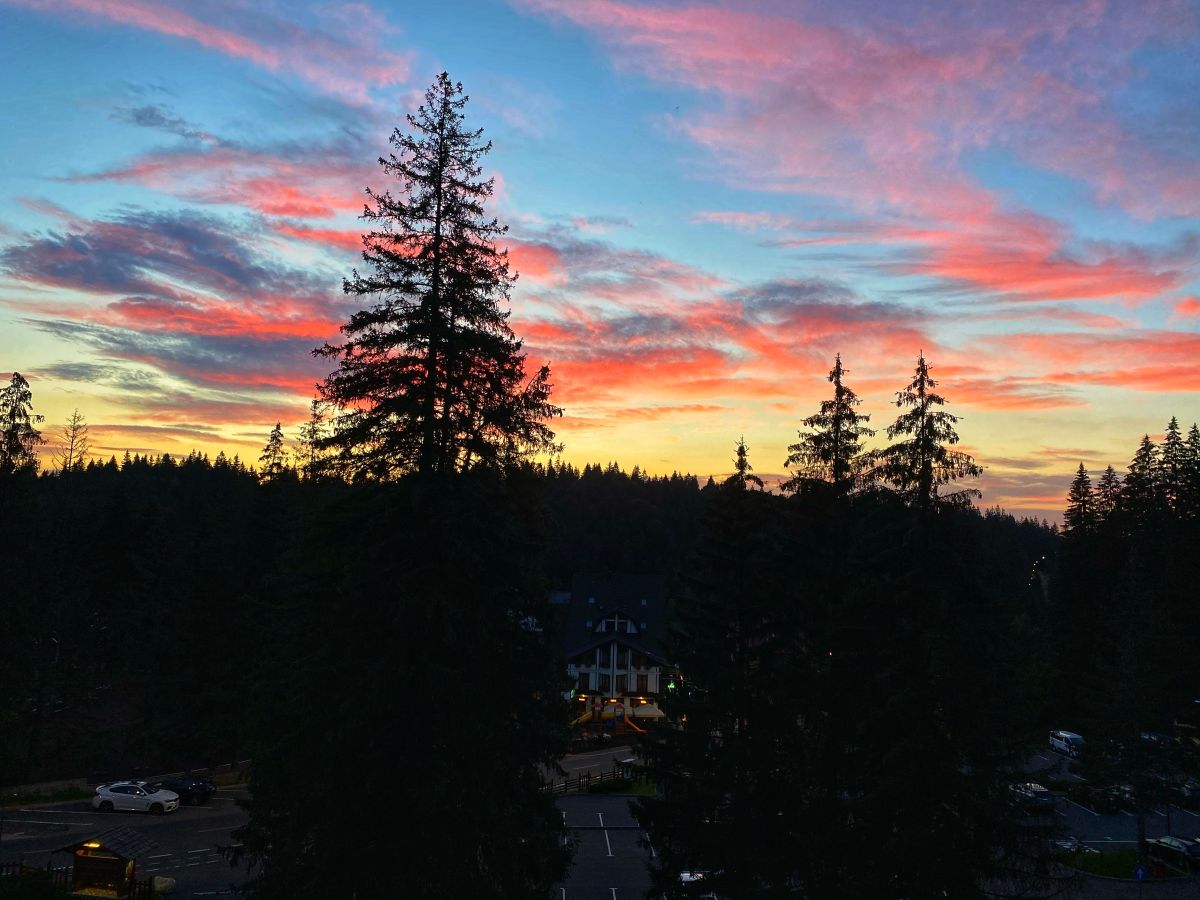 The Food
I think one of the selling points of this place is the food. Now because of the pandemic, I was expecting the services to be a little short, and they were. The pool was closed and the jacuzzis were partially closed, but still opened for guests for 15 minutes at the time. I found out about that at the end. Still, coming back to the food, it was absolutely incredible!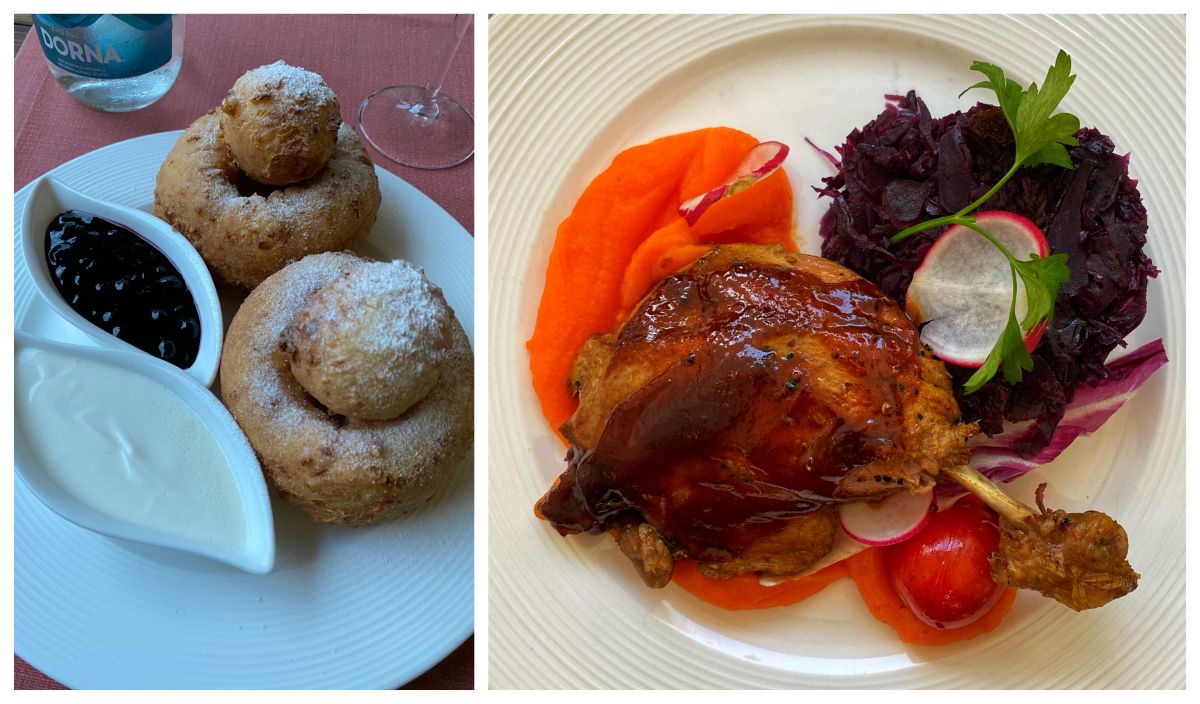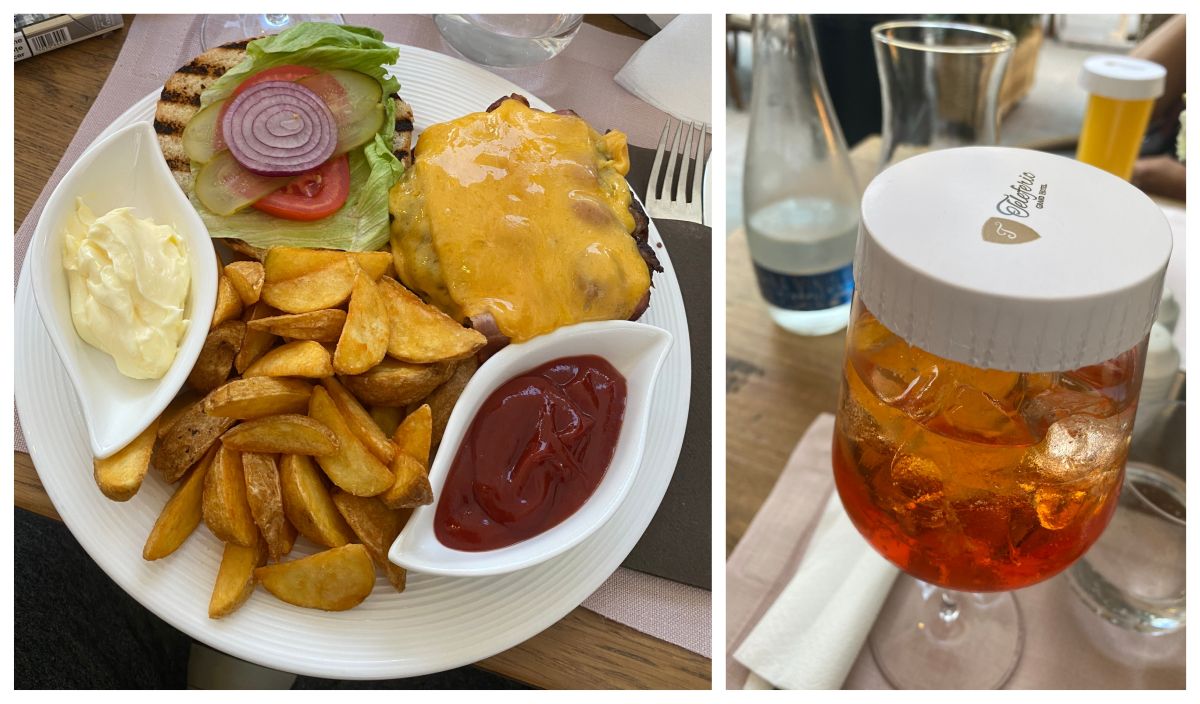 We ate breakfast and at least one other meal, usually dinner, at the 4 Seasons restaurant of the hotel. Every single thing that we've had was PERFECT. I've never been to a restaurant, budget or luxurious, and was able to find such universal perfection overall. The duck was crazy good, the pasta was perfectly cooked, the deserts were amazing, even the burger was 10-out-of-10.
The Staff
Most of the staff at the Teleferic Grand Hotel are from the Philippines. Not just for the room service but also at the restaurants, bar, lobby and reception. I have to be honest here and say, they've been some of the most welcoming staff anywhere that I've ever been to. And I've stayed at over 50 hotels all over the continent (and outside of it) over the past 4 years.
Alongside their Romanian colleagues, these people have made my stay worth every single euro that we've spent on the trip. They were so kind, so welcoming, simply amazing. I loved the attention to detail, the level of dedication and kindness was overwhelming. I was like "no, I don't deserve this much attention, I don't know what to do!!" at some point. Just sublime.
The Attractions
Surely, you're not going to the Brasov region which is in the heart of the Carpathians just to lay on your bed and nod off for an entire 3 days and nights. Although that's exactly what I did for one day so… I was on vacation, okay?! Our trip also consisted of a few stops along the way while on the road to Poiana Brasov, including the Transfagarasan Highway.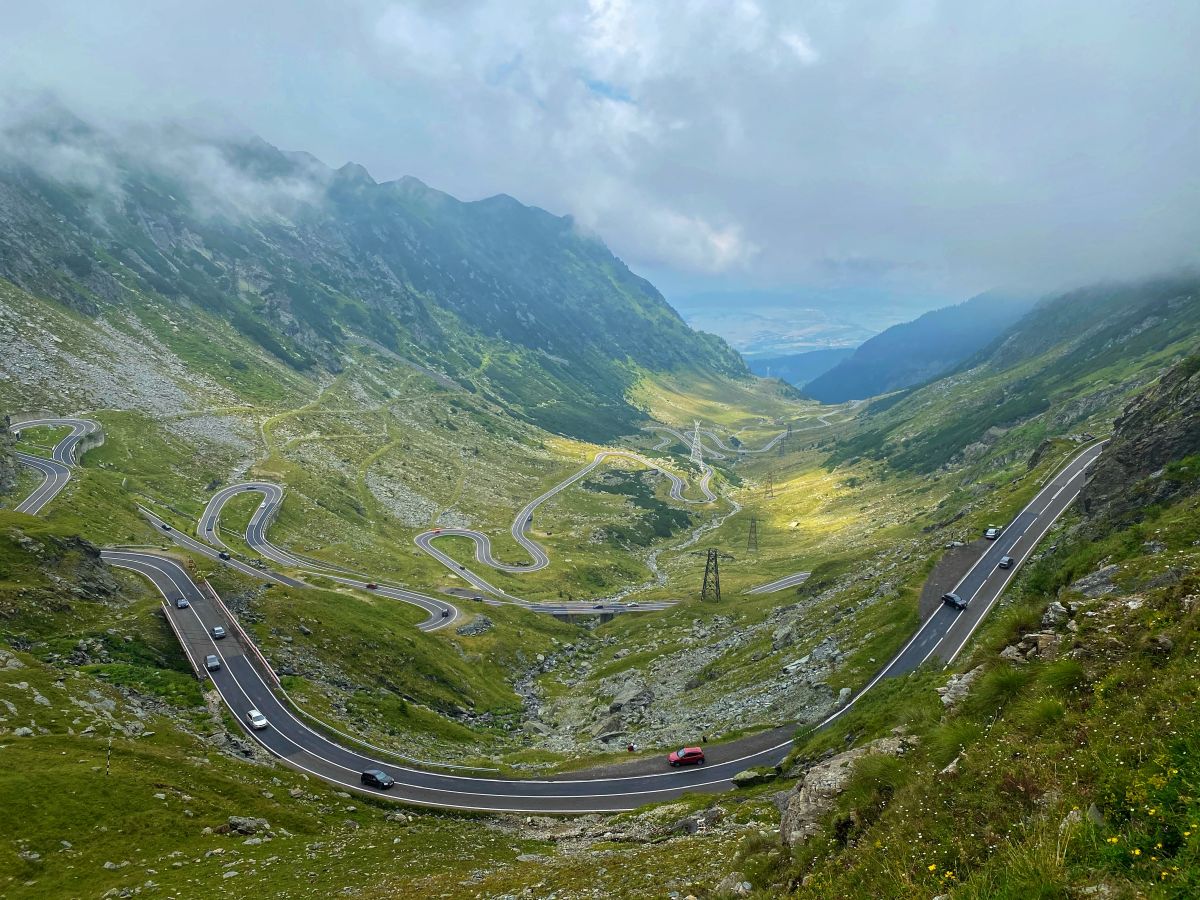 This place is magical. It really is. There's not much else to say. Go and see it! Another place we've visited was the Clay Castle (Castelul de Lut) from right near Sibiu. This place is so touristy I nearly got into a fight with a guy with three kids for always ruining my photos. It was packed on a Wednesday morning. I don't want to imagine what it's like during the weekends. It was beautiful though.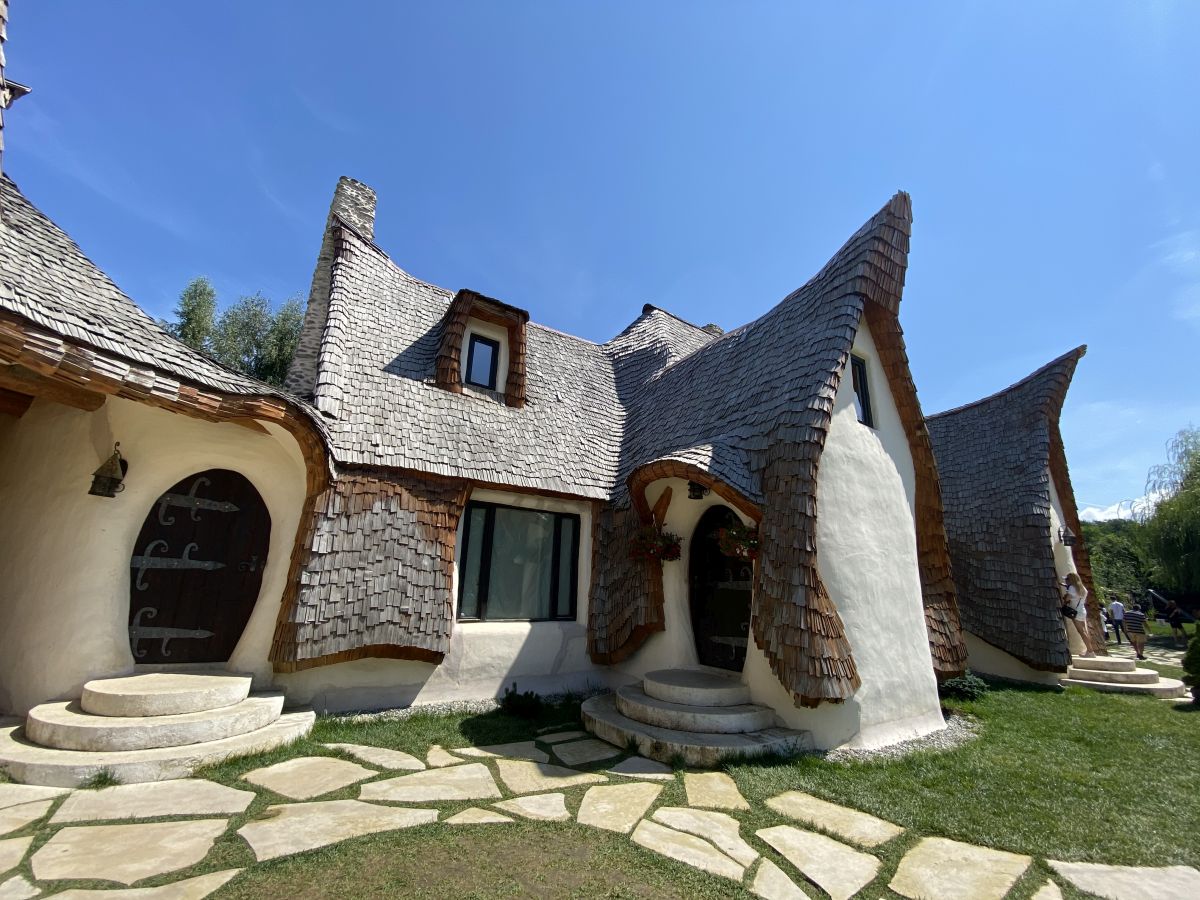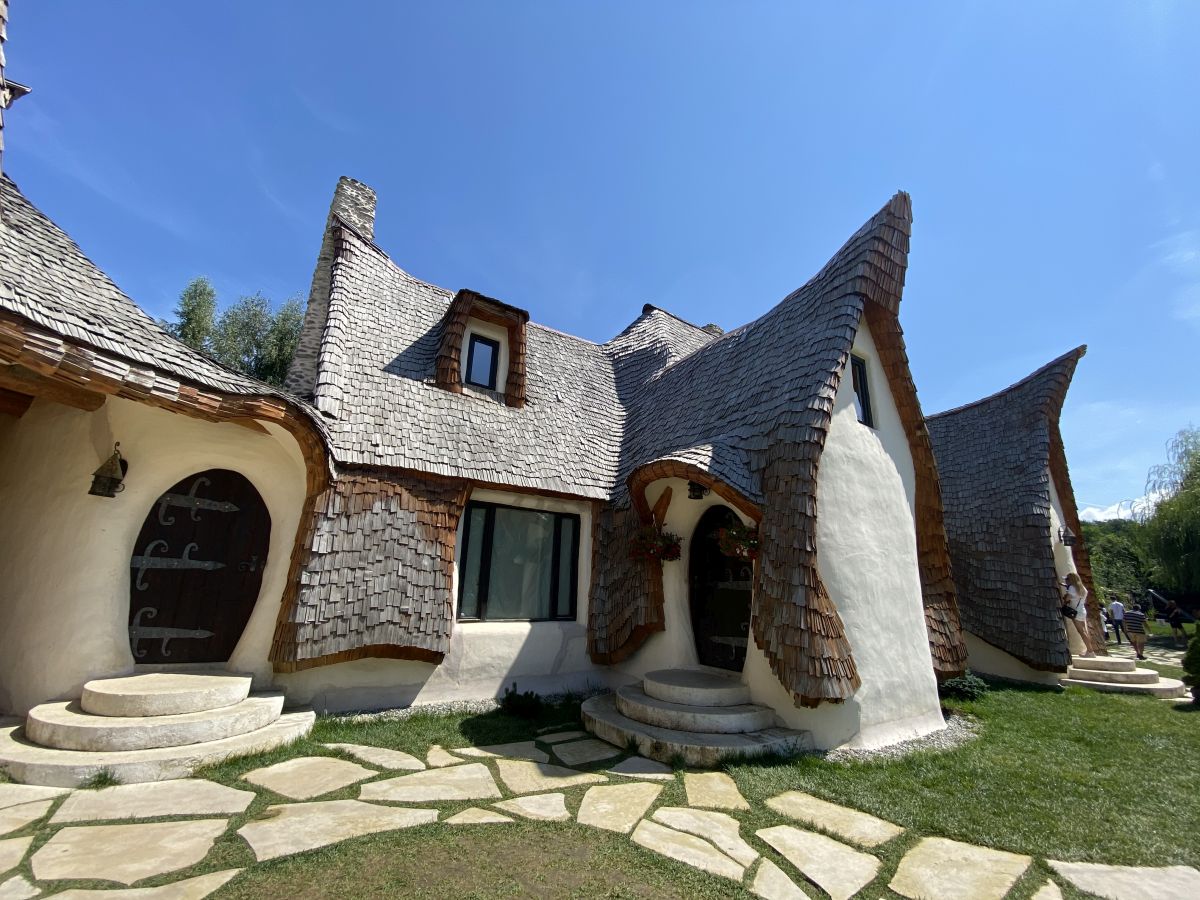 Around the hotel area, we've been to Rasnov, a citadel on the top of a hill which looks amazing. The only problem was, it was closed for renovations. I was able to get some shots from the courtyard but that was that. Also, we were planning to go up with the gondola from Sinaia all the way to 2000 meters to see some landmarks but there was no service due to high winds.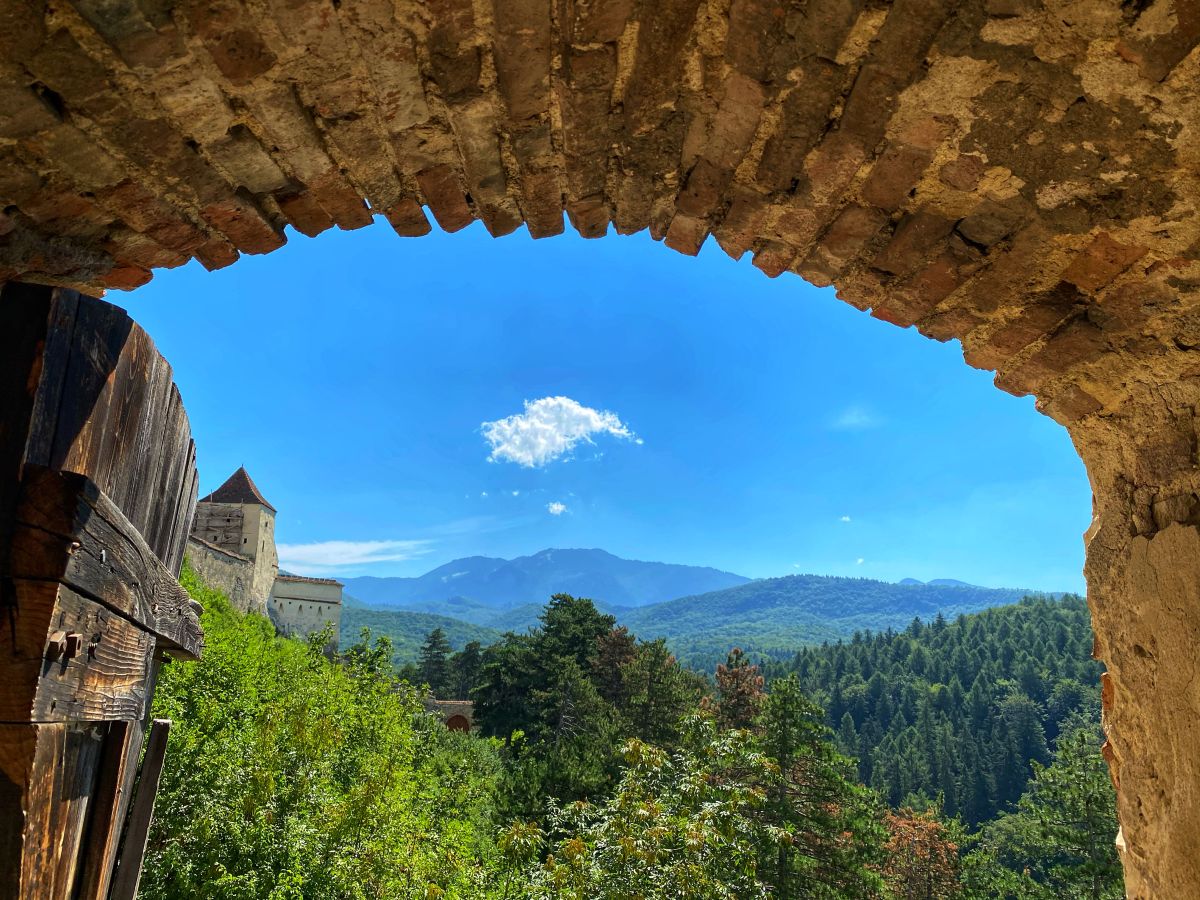 The Conclusion
I'm sure I'll be back to this amazing hotel and for more exploring of the area soon. Most likely for my birthday, as international travel will most likely still be scarce in October. I'm fine with that though, as I really have a ton more to see in the area. For my trip of 3 nights, food, the drive and everything else, the total came to around 80 Euros per person per day. Is that a lot?
For a luxury hotel, food included, the road trip and everything else? No. It is actually a very good price. In Austria, that money would get you a nice lunch for the day… and that's about it! No hotel, no transportation, no attractions, no nothing. I was really impressed with the final bill as it was really… not inexpensive but… worth it! I think that's the phrase, really worth it.
If anyone from the Teleferic Grand Hotel is reading this, thank you for your amazing services and property. I loved my entire stay and it's really uncommon for me to not be able to find at least one single thing to be wrong while staying somewhere. Okay, maybe you can work out the breakfast eggs station a little more but, aside from that, I cannot wait for my next stay!
—
Hi! My name is Gabriel, nice to meet you!
I run Gabriel Iosa Writing Services, my online dream business that's now 5 years in the making. I've also worked as a journalist for 10 years and counting. My job is to come up with the best content for you regardless if it's for your blog, website, book, social media posts or anything else. I can also help you with organic or paid reach so that you can put your products or services right in front of your future clients.
If you enjoyed this article, shoot me an email with a few details about your project. We'll take it from there.