I've been fortunate enough to visit 20+ countries before this lockdown over the past 3 years or so. I'm a full-time content creator and freelancer, which means I can work from anywhere. If I'm connected to the web, there's no issue for me to work from home as well as from any city in the world. Wherever I went, there's always been a friendship formed by the end of my trip.
In many places around the world now, there's a partial or complete lockdown happening. All of this is because of the novel coronavirus, named SARS-Cov2, which is a cold virus. The problem is, the virus spreads so fast and is new, there's no real cure for it. Which is why many people have died and a ton of people have been infected. Stopping the spread is the only cure now.
My friends from all over the world are doing their part and living at home for the time being. I'm happy to report that all of the six buddies of mine accepted to write me a short email about how they're living through this unprecedented situation. From Cairo to London, from Marrakech to Istanbul, to Amsterdam and Rome, here's how my friends are living the quarantine life in the times of the coronavirus.
London, United Kingdom: Alex the beer friend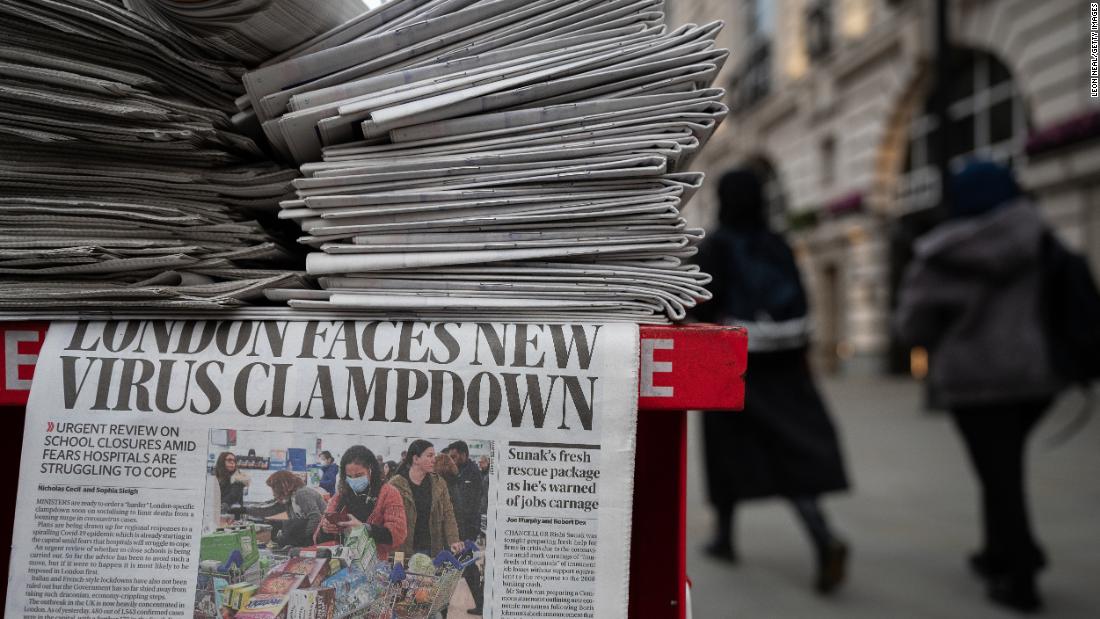 Alex is an old buddy of mine. We used to drink beers at this small bar near his home. He was one of the first people who've given me a job in journalism, so I have a lot to be thankful to him for in my current career. He's now living in London, where the coronavirus was first seen as a joke by the UK's government. Here's what Alex had to say about the lockdown in the biggest city in Europe.
"Daily life is not too bad actually, mainly because I am lucky enough to have a small garden. Also, the restrictions are not draconian, we can go out shopping and to exercise. Riding my bike in London without tourists is amazing! I think what I miss the most is not being able to see my friends at the pub. The government is dealing with this better than expected, at least so far."
Prime minister Boris Johnson was admitted to a hospital three days ago, being transferred to the ICU after one night as his Covid-19 symptoms have worsened overnight. He's now battling the disease and is receiving oxygen treatment. The UK has reported over 60.000 confirmed cases of infection with the novel coronavirus. Sadly, more than 7.000 people have died because of it.
Cairo, Egypt: Paul the tour guide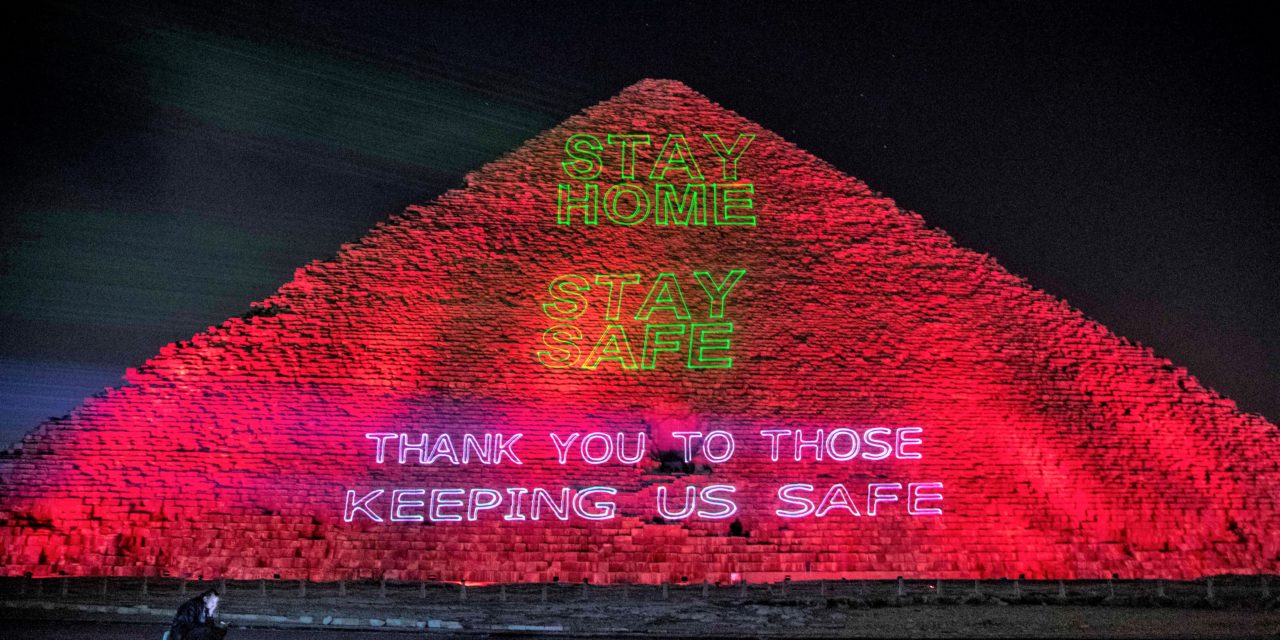 Paul is a young tour guide from Egypt living in Hurghada, the famous coastal town where luxurious 5-star hotels lay along the blue waters of the Dead Sea. He and his team have turned our vacation in Egypt back in 2018 into an unforgettable experience. Luckily, he and his family are doing well. Here's what he told me about the lockdown in Egypt.
"Our government is working really hard for us. I can't believe it really. They did everything and our army in control of everything. They close all coffee shops and restaurants and every Friday and Saturday they close everything down completely. Also they closes mosques and churches. They try to do their best, and the people here respect that so much. But they have to work, they have to care about their family. So nobody can truly stop them from going out and making a lot of traffic. 

We are 100 million people here. If 70% of us would stay even one day at home, we couldn't afford anything, not even the food. I can tell you that most of the time I was against the government but now we have to support this country, our country and our families. Sadly the fear of not being able to feed your family is greater than the fear of Covid-19, or even death. So nobody can determine Egyptians to really stay at home."
Egypt reported 1.560 cases with 108 deaths as of writing this piece, which is April 9th. Egypt is one of the most visited countries on Earth, losing a ton of money with the closure of tourism and air travel. Luckily for the pyramids, they got a great, one-of-a-kind cleanup once the historical site got shut down by the government in Cairo.
Istanbul, Turkey: Yusuf the shisha bringer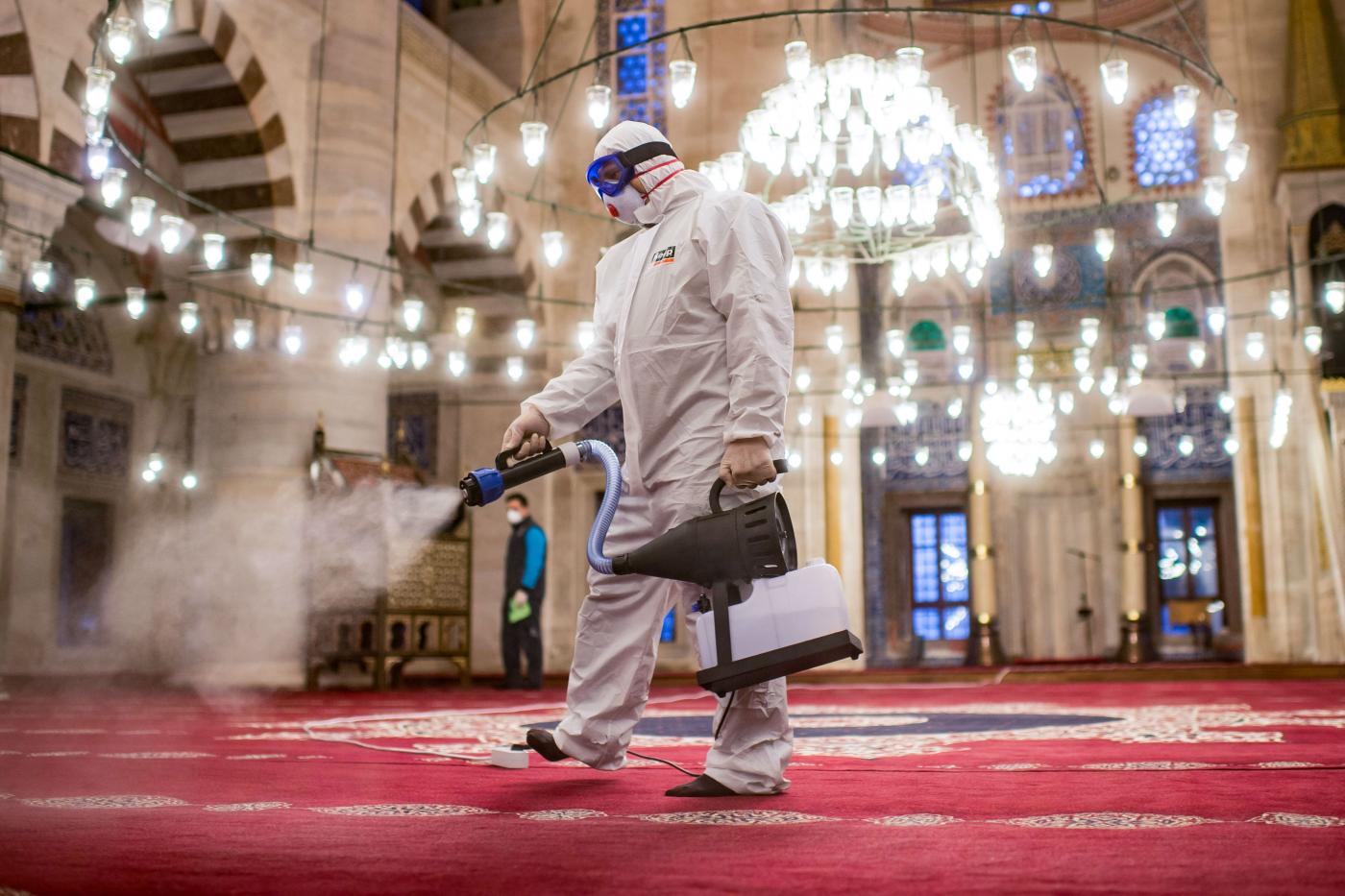 Yusuf is working at a small shisha coffee shop right near Sirkeci tram station in the old part of Istanbul. He was the one bringing me my shisha every single night while I was in Istanbul. We chatted and exchanged Facebook profiles. He's now at home, as the lockdown in Turkey is getting tighter and tighter.
"My life is not the same. Sure, the shop is now closed, so no money. People are not okay, they get sick, but also are left with no money. The government locked down most of the city and other big cities like Ankara, Izmir, Bursa. That's where my family is, I was left alone in Istanbul. I have money but if this goes on I will be left without. My shop was my only income source, I have nothing after it. I can't go to work anywhere else because my boss would fire me for it."
Turkey has reported over 39.000 cases and close to 900 deaths by the time of writing this piece. Measures imposed by the governing body in Ankara are strict, but opposition in Turkey says it's not nearly enough. They also claim cases are left unreported, especially deaths, which according to the official sources claim to be some of the fewest in the entire world, with 2.3% fatalities from the people that get the virus.
Rome, Italy: Raimondo the photographer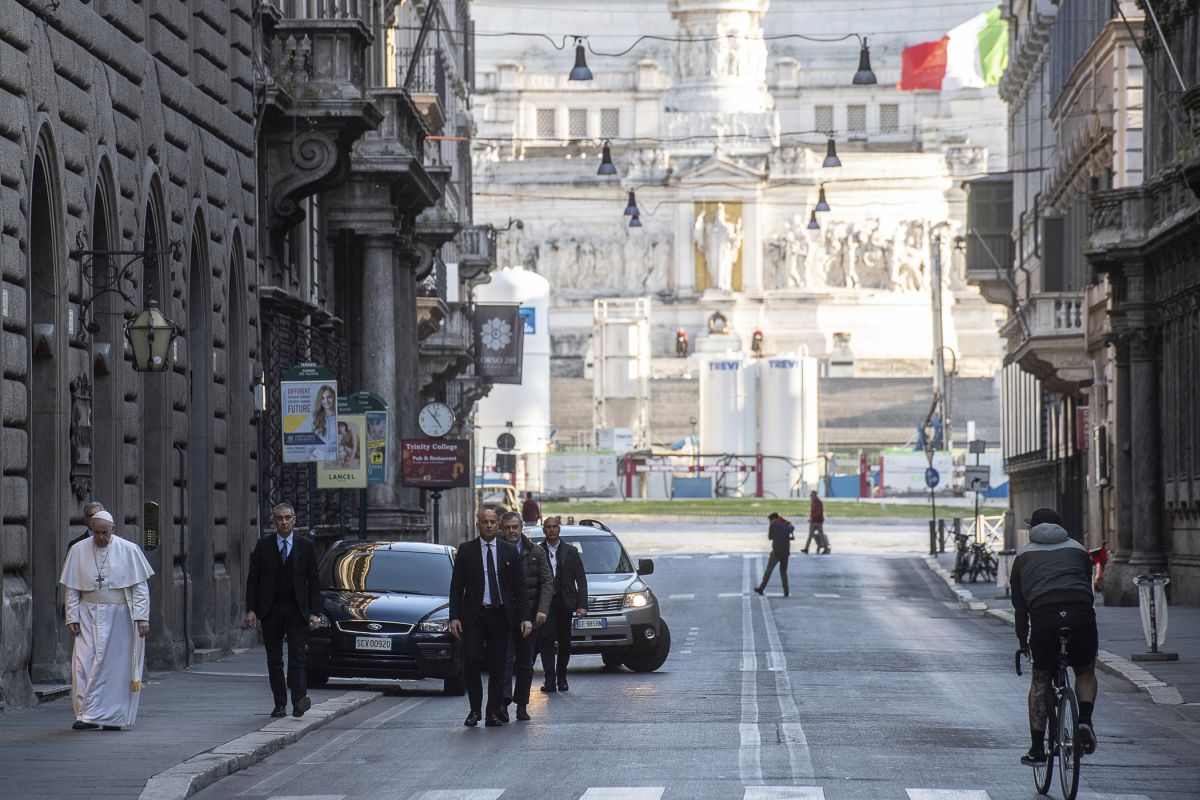 Raimondo is one of the best photographers in my home town. He studies institutional social communications at the "Santa Croce" Pontifical University in Rome. He has a special way of living, as he's staying in a dorm and therefore shares a part of his daily routine with other students, who are also in lockdown. 
"As I'm part of this community, we have two parts of our day, one is common, and the other is in isolation. The common part is the meals that we share together, as well as the spiritual programs. After that, we go to our rooms and engage in online courses. That's where I'm working on my dissertation paper as well. It's hard but I am also focusing on a little exercise on the terrace of the college, or some biking on a stationary bike inside.

I miss the "outside people" the most. My colleagues from university, the teachers, the walks around Rome. I regret the fact that I'm in my last year and will not be able to spend too much time with colleagues. Most of them have left for their countries already. I've had colleagues from Uganda, Burkina Faso, South Korea, The Philippines, USA, some from South America, literally from everywhere. We've all wished for a more normal ending to our time together.

I think the Italian government has made the right decision to impose strict social distancing rules because, as we know, Italy has been hit hard and still is by this virus. The emergency status is now prolonged until at least the beginning of May."
Italy is one of the countries which have been hit the hardest by the coronavirus pandemic. With an older population than in other countries, the number of fatalities in Italy, especially in the region of Lombardy with the capital at Milan, have been terribly high. In total, Italy registered over 140.000 cases and 17.700 deaths. In the last few days, there's been a continuous decrease in the numbers of deaths and new cases in the country, after the entire state has been on complete lockdown for a month.
Marrakech, Morocco: Sabrin the taxi driver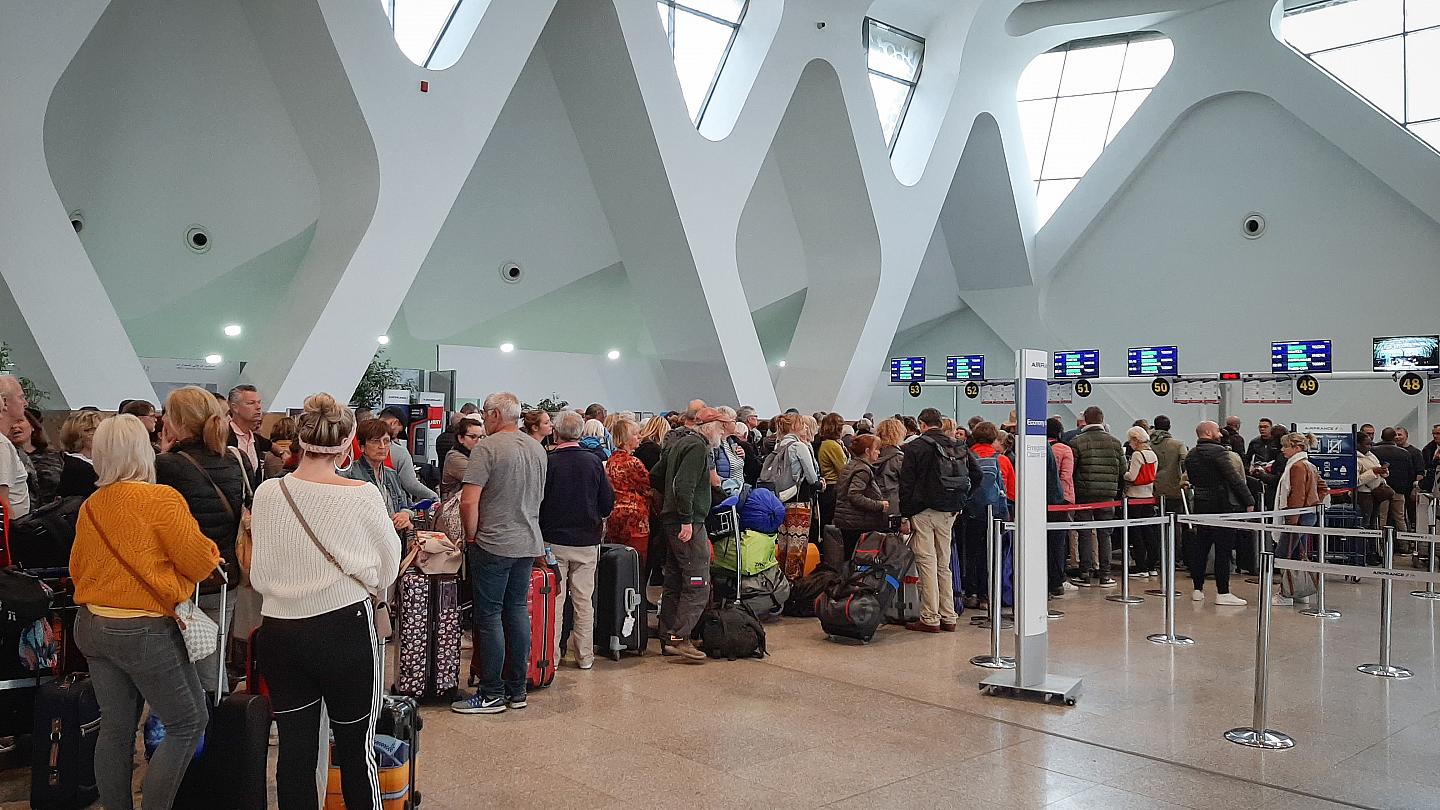 Sabrin took me to where I needed to go while in Marrakech last year. He was driving safe, his service was cheap and reliable. By what Sabrin told me, I understand that the situation in his country is somewhat the same as in mine. We're under lockdown here, but in reality, the majority of the people simply choose to stay at home not because they fear getting the virus but because they fear getting to the hospitals. Which, unfortunately, are not the best in Romania and surely not the best in Morocco.
"We just stay at home most of us. It is a lockdown here in Marrakech, in Casablanca, Fez, in the capital Rabat, but people are just staying in because our health system is not great. Health is a big issue here, most of the people are having problems. We're not great with immunity, and this virus they say it attacks the immune system. I still work but mostly sit around. There are no tourists in Marrakech, it looks like a deserted city, nobody in the medina, nobody in the main square, in the souqs. Nobody anywhere. Just us, a few of us who are still out working. It is simply terrifying."
Rabat reported 1.300 cases of infections and 96 deaths caused by the novel coronavirus. The entire country is on lockdown, with flights cancelled to and from all countries of the globe. The people, surveyed recently, said that they will stay at home for as much as possible, not wanting to risk getting infected and ending up in a hospital. Still, poverty and poor control of the lockdown are extreme issues in the African country, famous for its gorgeous Ancient cities.
Amsterdam, Netherlands: Irina the Instafriend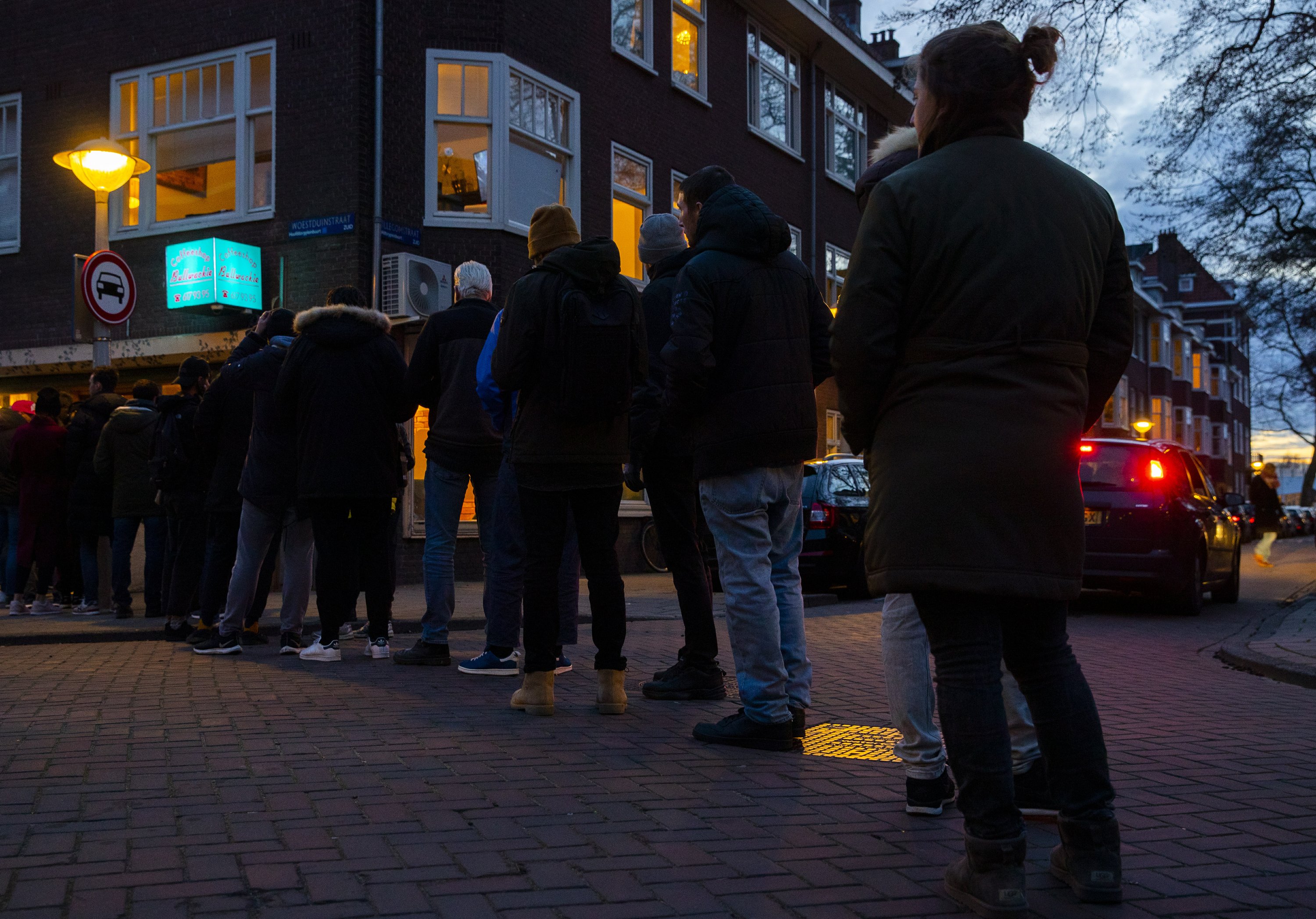 Irina is one of my dear virtual friends. She is working in Amsterdam and has been kind enough to find some time to tell us about life in the capital of the Netherlands during the partial lockdown happening there. 
"I try to have a normal life routine, so I change my pajamas in the morning with something more day-related, and I start my working day as I do work from home. At lunch, I cook something, and I sit on the terrace reading a book. In the evenings I usually exercise and/or watch a movie/series. I also spend a lot of time in nature: biking, running, walking.

Of course, all day long I'm keeping in touch with my friends and family over the internet. It's interesting because I feel that we are closer now, and we share a lot more things that we did before. I miss my friends and family a lot, hugs, dancing in an overcrowded bar, the Sunday market, the beach, seeing a new place.

In the Netherlands, we are in a "smart lockdown", this means that the people can go outside and have a somewhat normal life but they have to follow the social distancing rules. So, the government is doing a good job in protecting and respecting the people, and, in return, the people are following the rules (there are few and exceptional cases that don't, and those are getting huge fines)."
The Netherlands has reported over 21.000 infections, out of which a great deal, more than 10%, of the people infected, 2.396, have died from the virus. Although the risk stays the same everywhere, the Netherlands' way of dealing with the smart lockdown is proving to be slow and inefficient, with the country now amongst the states with the highest mortality rates in all of the world.
—
Hi! My name is Gabriel, nice to meet you.
I run Gabriel Iosa Writing Services, my online dream business that's now 4 years in the making. I've also worked as a journalist for 9 years and counting. My job is to come up with the best content for you regardless if it's for your blog, website, book, social media posts or anything else. I can also help you with organic or paid reach so that you can put your products or services right in front of your future clients.
If you enjoyed this article, shoot me an email with a few details about your project. We'll take it from there.