Before diving into my 10 favourite cities in Europe, let me tell you this: I'm eager to travel again. Apart from not seeing my very few friends or so for almost 2 months now, I really miss jumping on a plane and going somewhere. Even at 4 in the AM. It doesn't matter. Luckily, I have a set of folders in my computer filled with photos from my last 3 years of travel. And I can now put my thoughts into order with so much time on my hands.
Well, I do have a lot of work but I always find a little time in my day to look through some pictures. I was browsing through the folders the other day and I decided, I've never taken the time to create a top of my absolute favourite cities in Europe. Maybe because I am extremely indecisive when it comes to this. I love every single one of my destinations, and will always do.
Yet, because I'm in quarantine and I'm really feeling it now, I'll recount some great moments from my travels with a simple, fast and straightforward Top 10 Favourites Cities in Europe list. I'll take you from Rome to Barcelona, from Vienna to Munich, and from London to Istanbul through sites, restaurants, theatre plays and beautiful sunken palaces. Sit back, we're ready for take-off!
Rome, Italy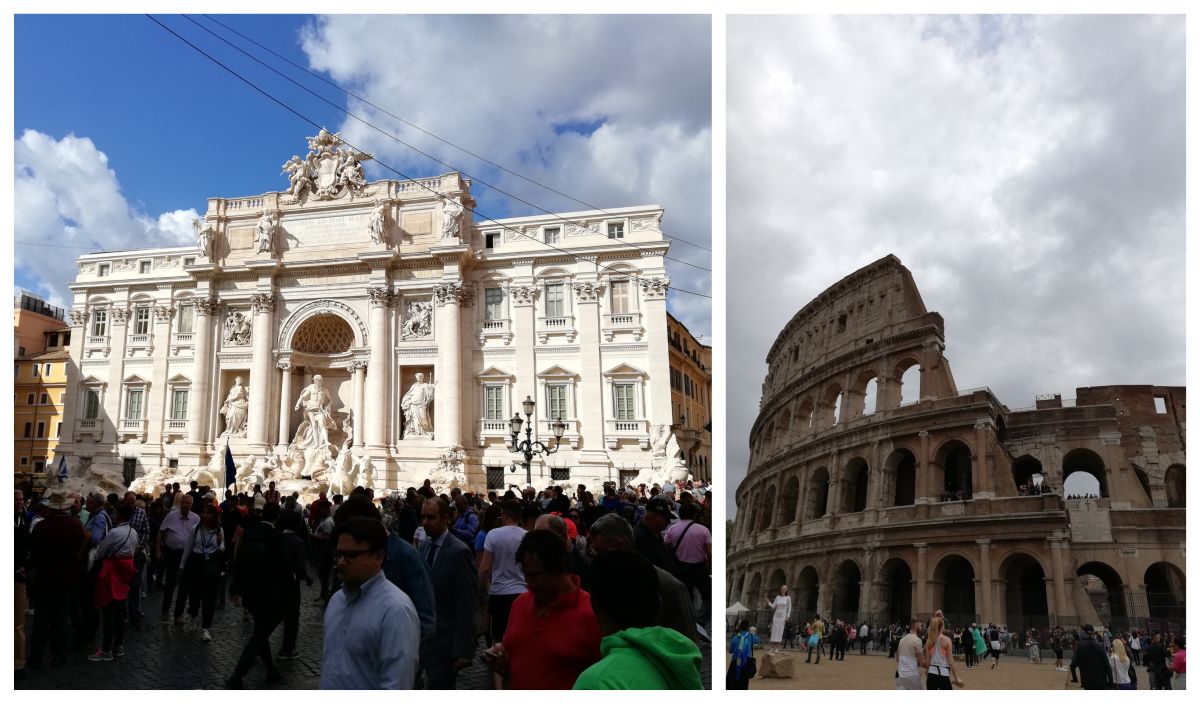 Rome was the first city that I've been to outside my country. Since then, I couldn't find another city as beautiful as this one. The sights, the streets, the buzzing traffic and hoards of people. The Colosseum, the Pantheon, Vatican and its incredible St. Peter's Basilica and square. Pasta, gelato, pizza and paninis of all kinds. It's hard to leave Rome. It's harder and harder to miss it.
The thing I love the most about this Italian city, and by the way, there are three cities from Italy in this list, is that the people here are some of the most relaxed Italians you'll find in all of the country. Usually, Italians are always paced and in a hurry. In Italy, it's like they're hitting the pause button three times per day extra than the rest of the country. Rome for me is bliss.
Barcelona, Spain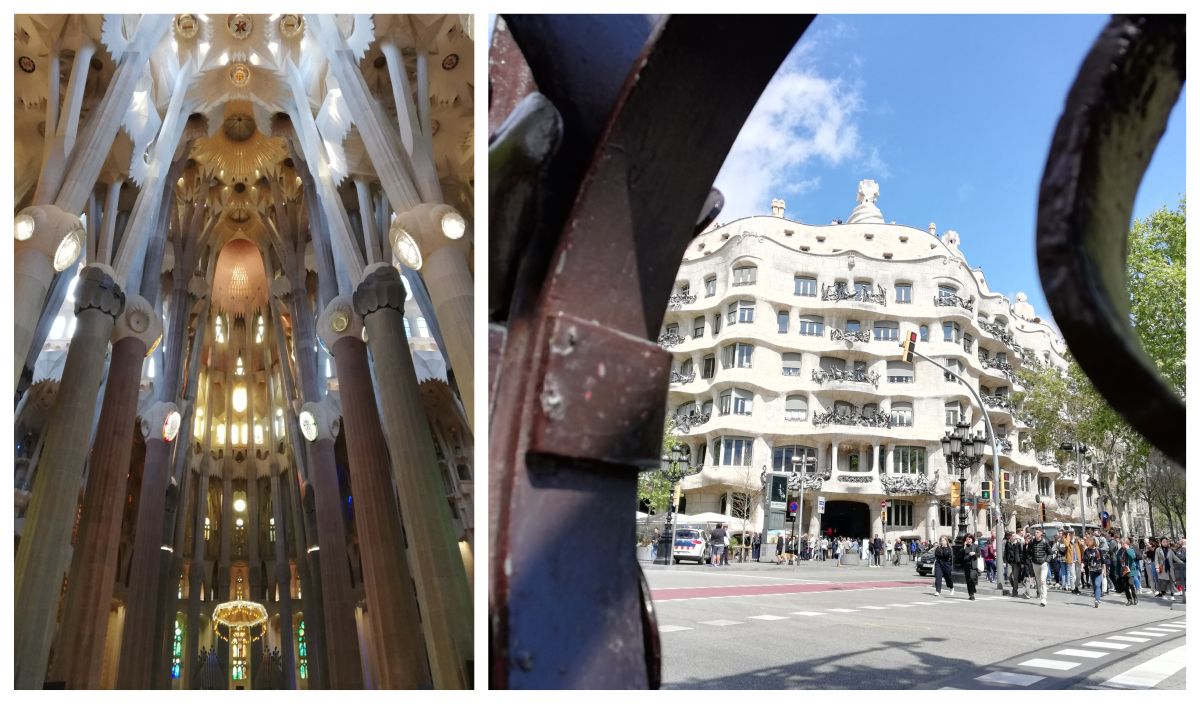 It has a beach like no other in Europe. A market where you can eat some of the best seafood on the planet. It has perfect weather almost all year round. You can get to anywhere in the world here with a direct flight. It's expensive, but not as expensive as London, or Paris, or the Nordic supercities. It's Barcelona, one of the cities I'd love to move to in a second if given the chance.
What I loved the most about this particular place was rich food. Barcelona is surely a city of great taste. There wasn't a single restaurant or bodega where the food wasn't as good as it could've been. I've never seen this before anywhere else. Pair that with the most amazing urban beach in Europe and you have a clear winner of the "I'd move here now!" award.
Istanbul, Turkey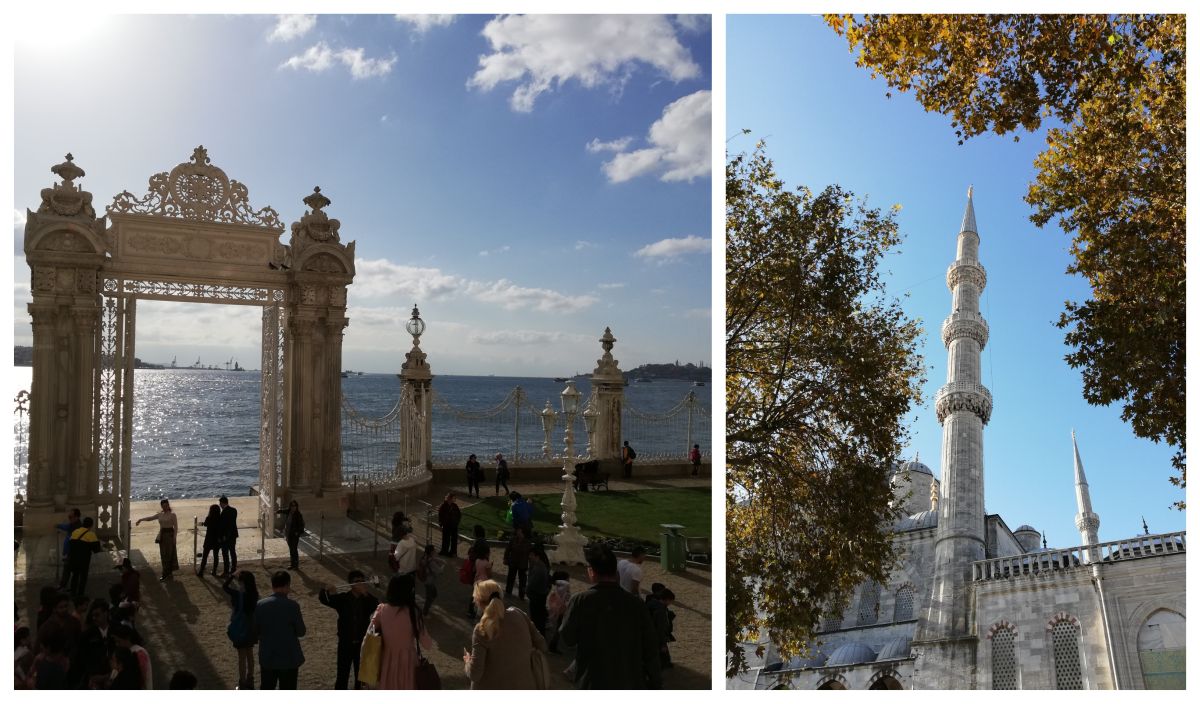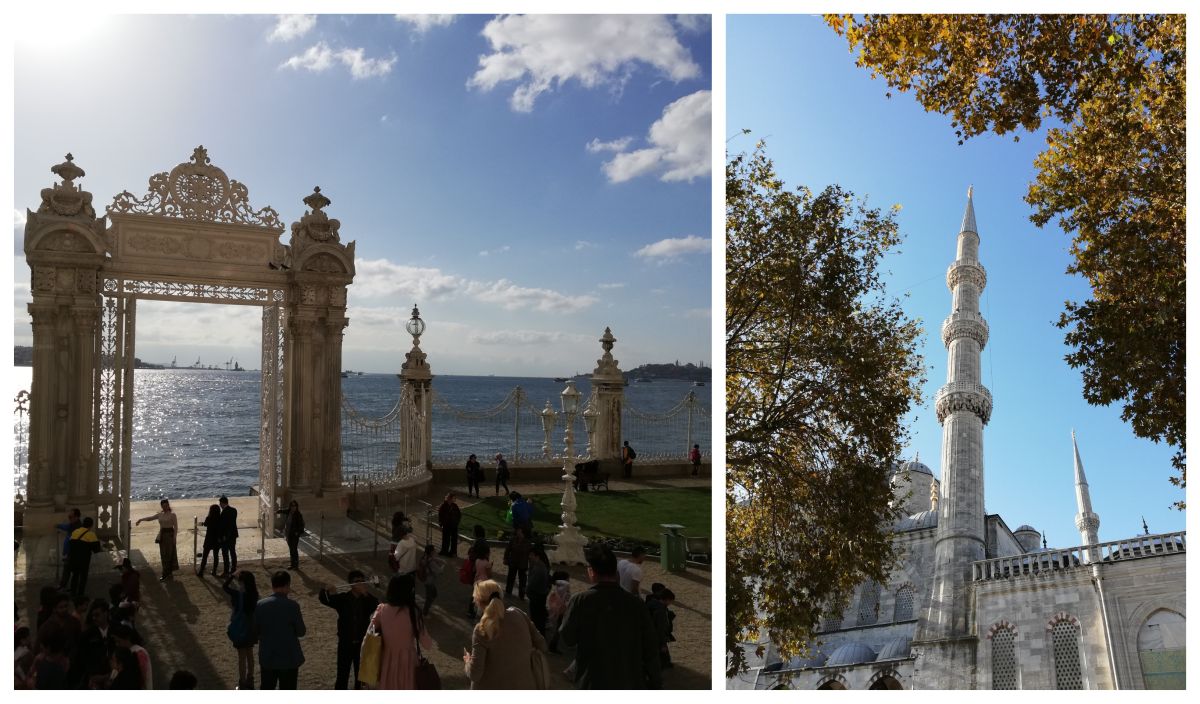 Here's a city from which I've had no certain expectations but delivered the most overwhelming, spectacular experience of my travels. Istanbul is a unique city settled between Europe and Asia. It has incredible churches and mosques, gorgeous food, a famous bazaar in which you can literally buy anything and some of the most interesting, friendly people on Earth.
The atmosphere of Istanbul can only be described as "organised chaos", to which I'd add the word "crazy" somewhere in there. People are going places, talking loudly, smoking their shisha and enjoying their baklava, while still being able to function on a daily basis. Tea is king here, and you do get to drink it regardless if you're in a restaurant, hotel, bar, market, boat, anywhere!
Prague, Czech Republic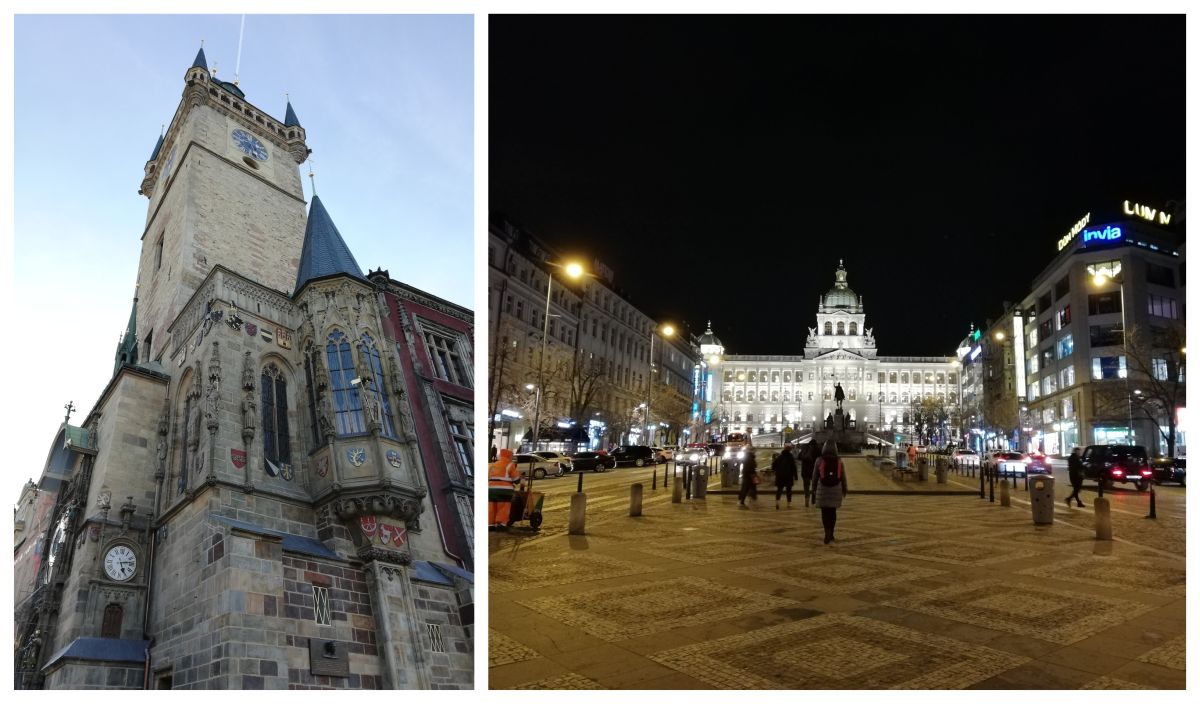 It was a rainy night when I'd finally arrived in Prague. I still wanted to see the central part of the city even though it was raining. So I just went for it. There was literally nobody on the Charles Bridge and the lights of the castle overlooking the city were bright enough for me to take some photos. That was the very moment in which I've fallen in love with the city of Prague.
This is one of those cities in which the food is cheap and delicious, the streets are clean and there's something to see on every one of them, and the people are calm, nice and helpful. There are many sights to see and wonder upon, yet the city itself feels like an actual museum. No wonder Disney has taken Prague as a model for many of their great cartoons and stories.
Lisbon, Portugal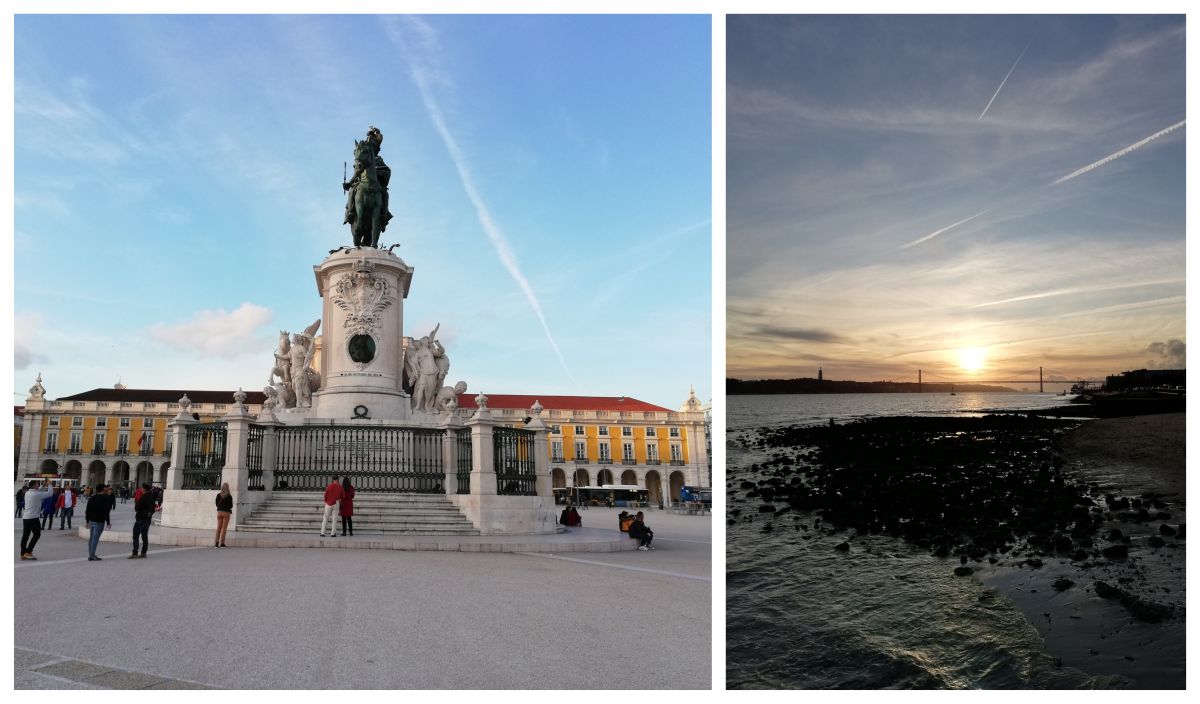 Welcome to paradise! This city is sublime, to be honest. Lisbon, which is at the end of the European continent. A huge city with hilly streets, old trams and delicious pasties de nata, delicious puff pastries filled with egg custard cream. I could eat a tray of them while sipping on some delicious, dark coffee. It's the perfect combo while sitting on a bench in a small square.
Eat these delicious bite-size Heavenly pieces while overlooking the streets. The people. Also, the beautiful blue-tiled houses which you can find all over the place. When you're done, move closer to the ocean in Placa del Comercio, where there's an incredible view of the "Golden Gate" bridge. This place is where you'll see a sunset you will NEVER forget.
Matera, Italy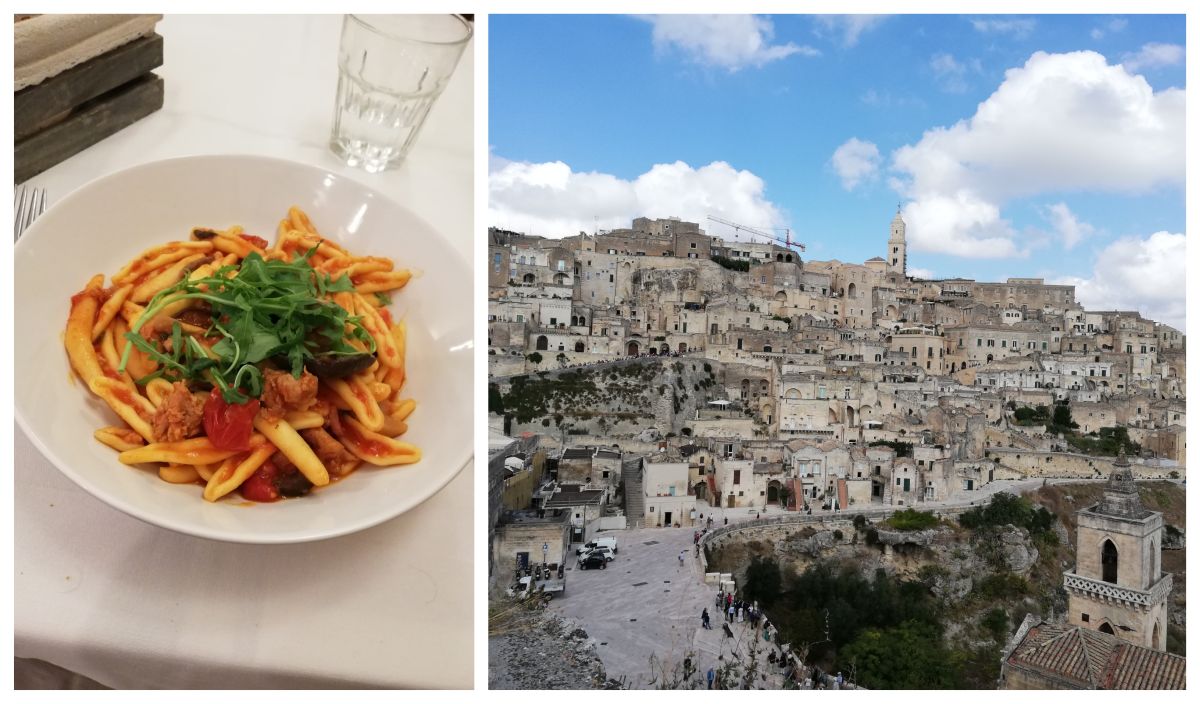 At first, you're a bit confused when finally arriving in Matera, after a 1-hour bus drive from Bari. You're here for the old buildings, the white structures, the valley of the Sassi, the old part of town where the view is simply out of this world. All you see are modern buildings, banks and a train station that looks like a small shopping centre. What's going on here, fratello?!
When you finally arrive at your first viewpoint, after leaving your luggage at your stay in the new town and making your way to the Sassi, you're in for a treat. It simply leaves you without breath. It's so incredible to look at Matera, in all its glory, it's like looking at history unfolding right in front of your eyes. I'll never forget my cappuccino that second morning in Matera. 
Budapest, Hungary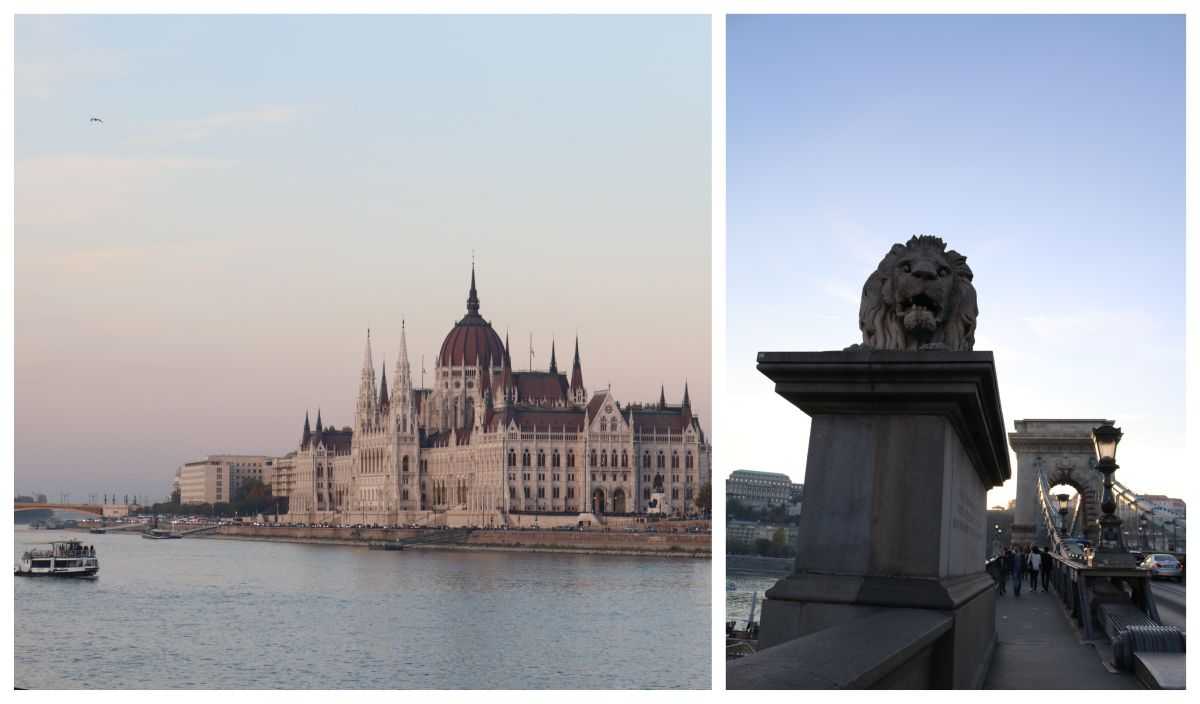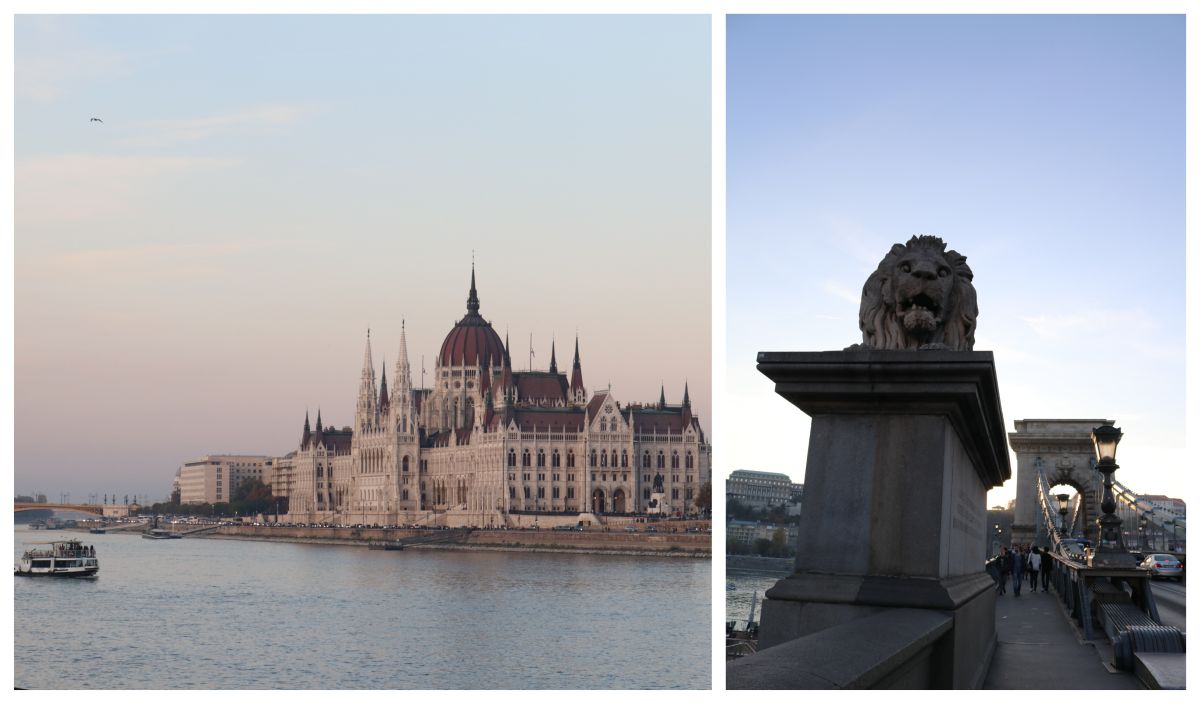 I'm living one hour away by train from Timisoara, the biggest city in Western Romania. Which is 4 and a half hours away by train from Budapest, the capital of Hungary. The land of goulash, langos and beautiful train stations, sublime bridges crossing the Danube, a viewpoint that will make you sweat for having the city at your feet and an atmosphere like few other places.
Budapest is the perfect weekend getaway. It's right there, a few hours away by train. Cheap, clean, filled with great sights, delicious foods and sublime markets, Budapest is one of my favourite places out there. I cannot wait to get on a train and revisit. To eat some delicious deer stew, have a langos in the afternoon and then just walk around the Chains Bridge at sunset.
Athens, Greece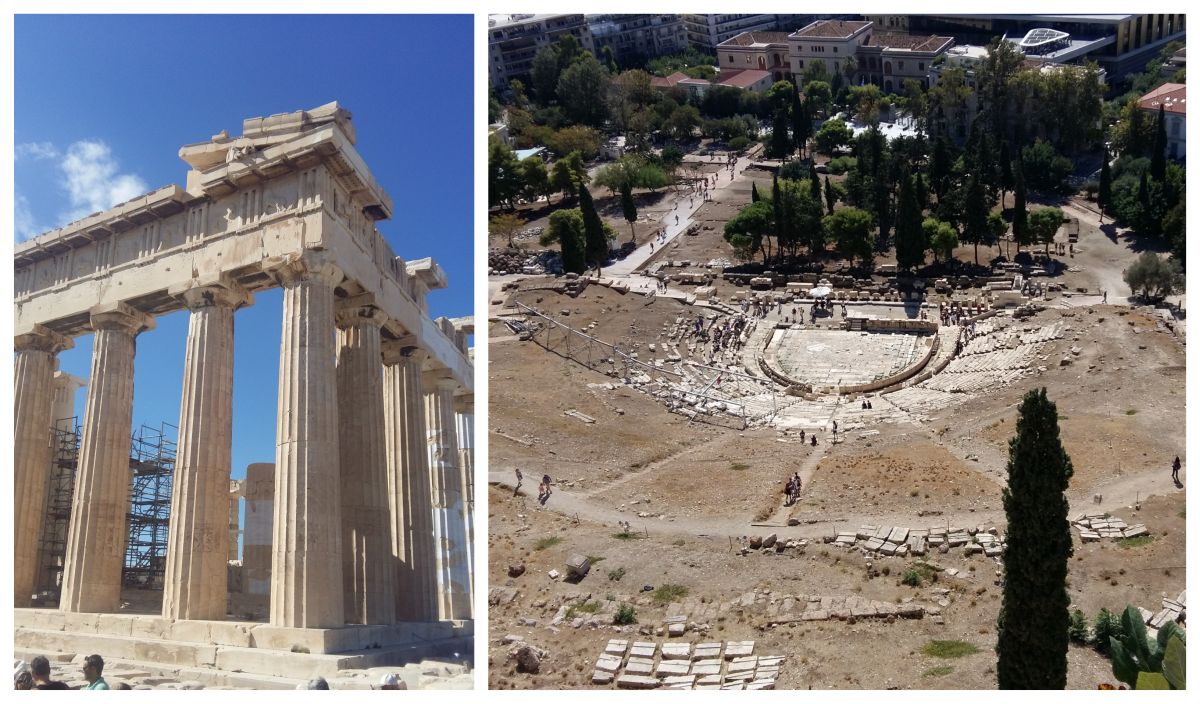 After about 7 hours on the road from Macedonia all the way to the Greek capital, all you want to do is to sit in a bathtub for about the same length of time. Unfortunately, you cannot do that when you're in a new city that happens to be the home of the Acropolis. One of those sights you've known forever, that you wanted to always see for yourself and now, you're meters away!
It's a great moment really, to be able to see the temple complex on top of Athens, during day and night time. It's a feeling like no other. You feel closer to the gods of Ancient Greece but also closer to the Greek thinkers like Aristotle, Plato or Socrates. These to me are the real gods of any mountain, not just Olympus, because of the legacy that they've put out there.
Florence, Italy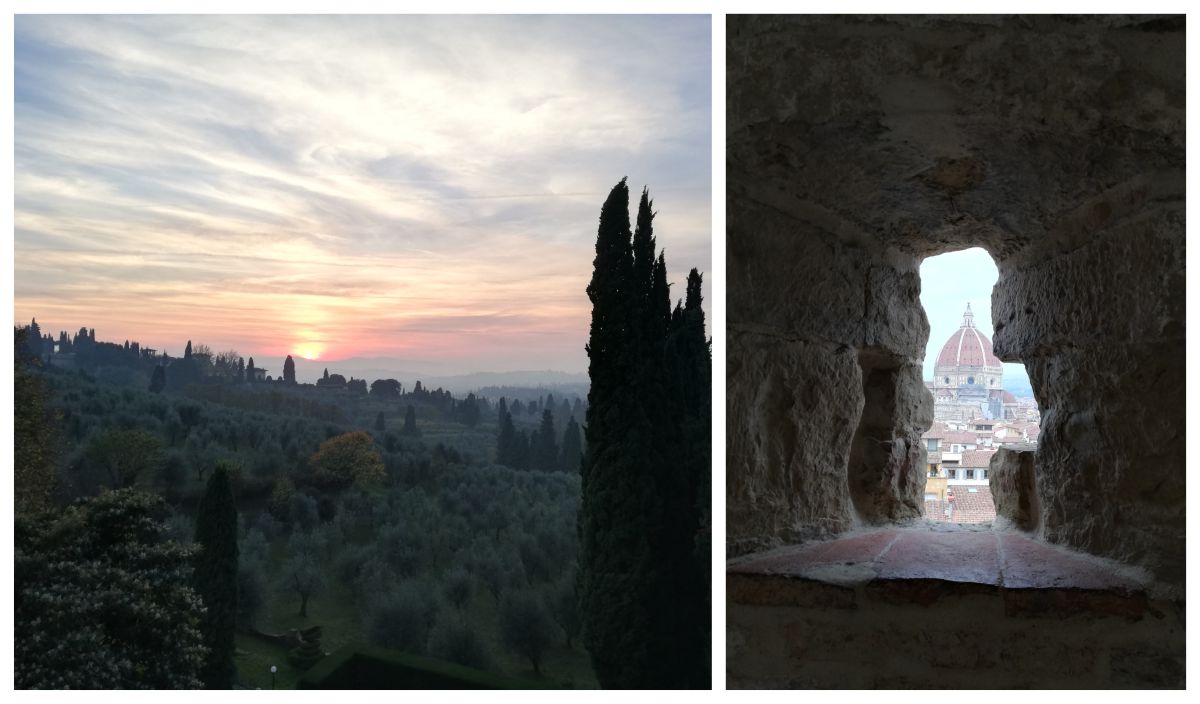 In Florence, there are so many museums, castles and churches, I booked almost a week to be able to see everything. I failed, surely, because it has so much to offer as a city, a cultural gem and a culinary scene. The food here? Oh my good God! The steak in Florence is like nothing I've ever tasted. Pair that with a HUGE pistachios cannoli and you're in for a memorable night.
Besides the Duomo and the galleries, don't forget to go up the hill to Michelangelo Square. From here you can see the entire city. Also, book your stay far from the centre of the city, if you can, in one of the many boutique or art hotels on the hills. The views you'll get from your room are simply incredible. It's like looking into a live painting while sipping on some coffee or tea.
Skopje, Macedonia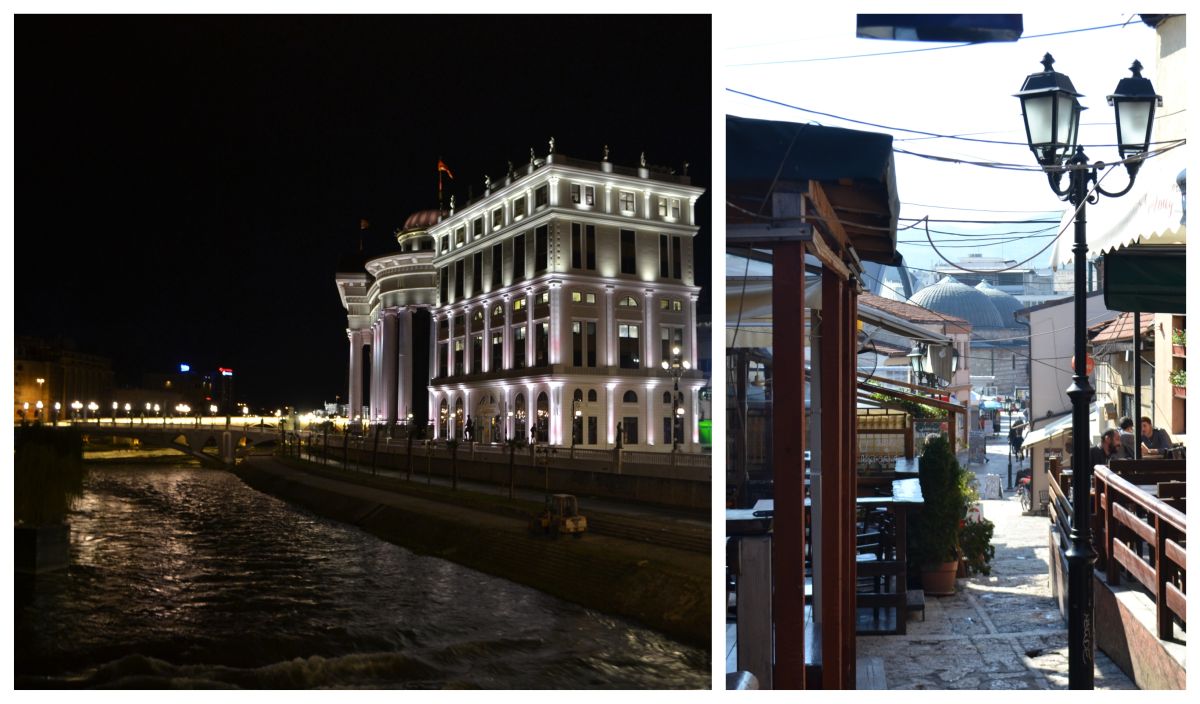 It might not be the first city on your to-do list while in Europe but Skopje is a gem in disguise. It is a bustling city with refurbished landmarks, incredibly friendly people, an ancient market with real bargaining and delicious, cheap Balkan food. I've never had a better plescavita, or Serbian hamburger, as you might know this dish to be named, than the one in Skopje.
Don't just stay in the city though. Get in the car and drive to the Matka Canyon, which is right near the city. We got lost and ended up somewhere on the top of the canyon. It was the best road trip we've ever been on. The view from up there, towards one of the largest canyons in Europe, was simply unbelievable. Skopje is beautiful, not just for the sights but also for its vibe.
—
Hi! My name is Gabriel, nice to meet you.
I run Gabriel Iosa Writing Services, my online dream business that's now 4 years in the making. I've also worked as a journalist for 9 years and counting. My job is to come up with the best content for you regardless if it's for your blog, website, book, social media posts or anything else. I can also help you with organic or paid reach so that you can put your products or services right in front of your future clients.
If you enjoyed this article, shoot me an email with a few details about your project. We'll take it from there.