Romania is a fascinating country. I've been living here all my life and, besides the negative stuff, it has some of the most amazing landscapes in the world. And this is not an exaggeration but a personal finding after visiting more than 20 countries from all over Europe. And a few from Northern Africa. Romania has it all, from incredible mountains to lakes, castles, you name it.
During this global pandemic, travel was put on a complete hold. You couldn't even go anywhere in your own country, let alone take a flight to somewhere else. With June coming along, most restrictions around travelling in Romania were lifted so, naturally, my first impulse was to get on a train or in my car and go. And this is exactly what I did, starting with a trip to the Danube.
The Danube Gorge in Romania
My first trip was to the Danube, the river that flows through the Southern part of my country and is the border between Romania and Serbia. I got to spend two nights there right on the river, so each morning, I got to see incredible sunrises and then amazing sunsets in the afternoons. Also, the fish here? It has to be the best freshwater fish I have ever had. Catfish, my favourite!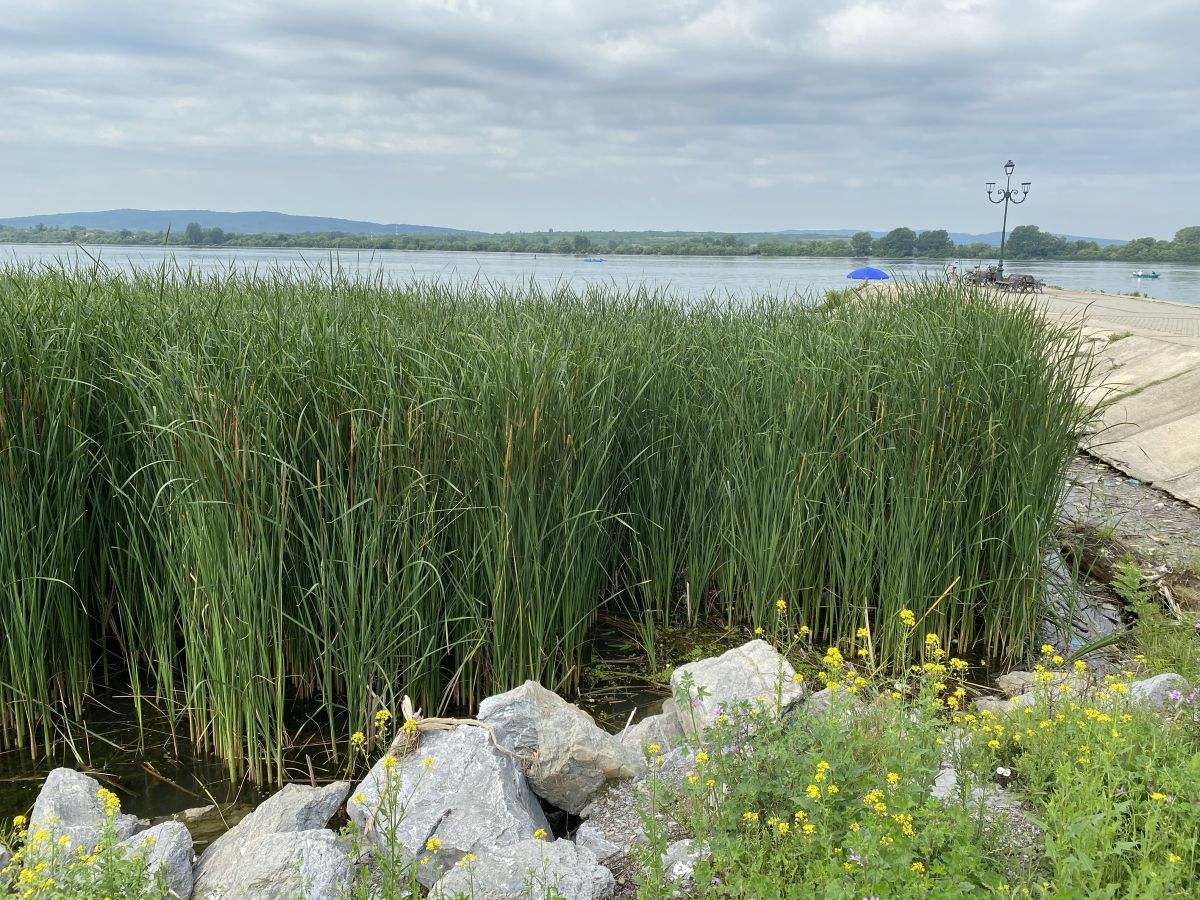 Besides eating amazing fish and seeing the sunrises and sunsets, we were supposed to go on the Ostrov Island, a piece of land in the middle of the river where there are about 100 wild horses living their lives. Unfortunately, the Serbian border patrol denied our boat ride to do the coronavirus pandemic thing. It was frustrating but then again, I guess safety comes first!
The Banat Mountains of Romania
Right near the Danube are the Banat Mountains. These small mountains are just sublime. They're the perfect place for finding hidden trails to walk on through the woods, wild waterfalls untouched by the hordes of tourists, even forgotten villages where you can simply dine with the locals without having to pay or know the language they're speaking. They're true gems!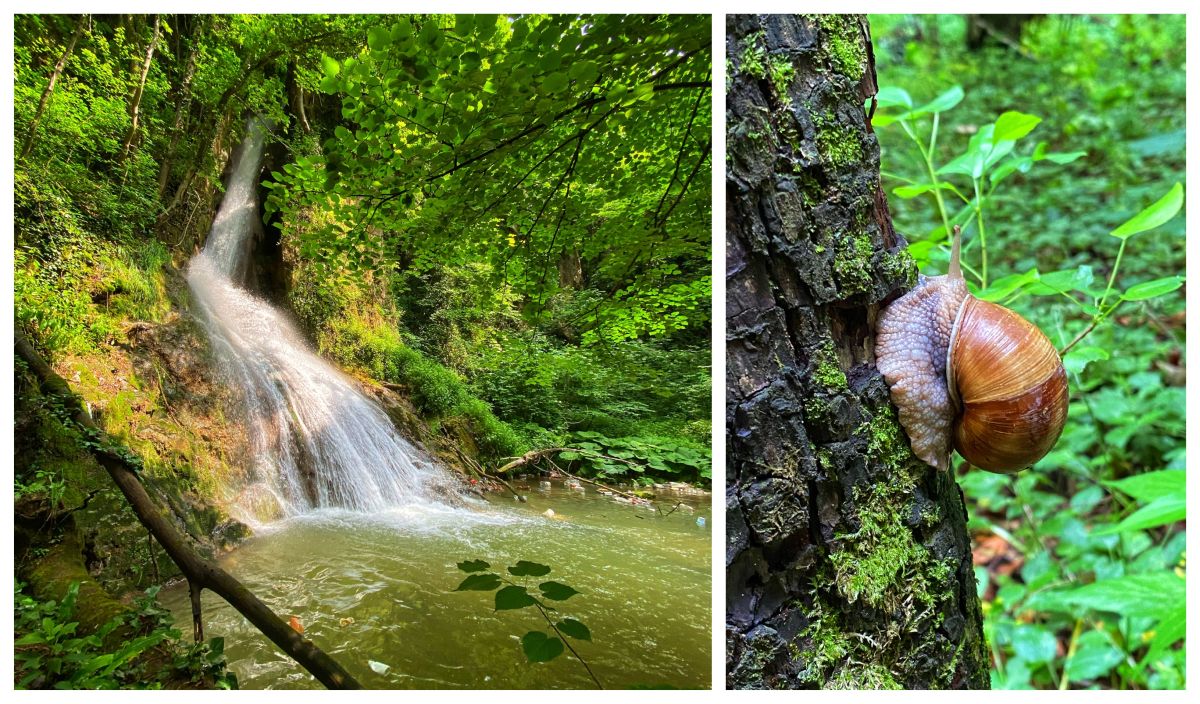 My favourite were these two wild waterfalls that we've found on one of our trips, on our way to a Czech village. The first one is about 30 meters high and is simply stunning. The second one is actually about 3-4 tiny waterfalls put one over the other. It's like the Bigar Waterfall times 4 but with no tourists and no waiting. I called this place a "Nature's Altar" because of its shape.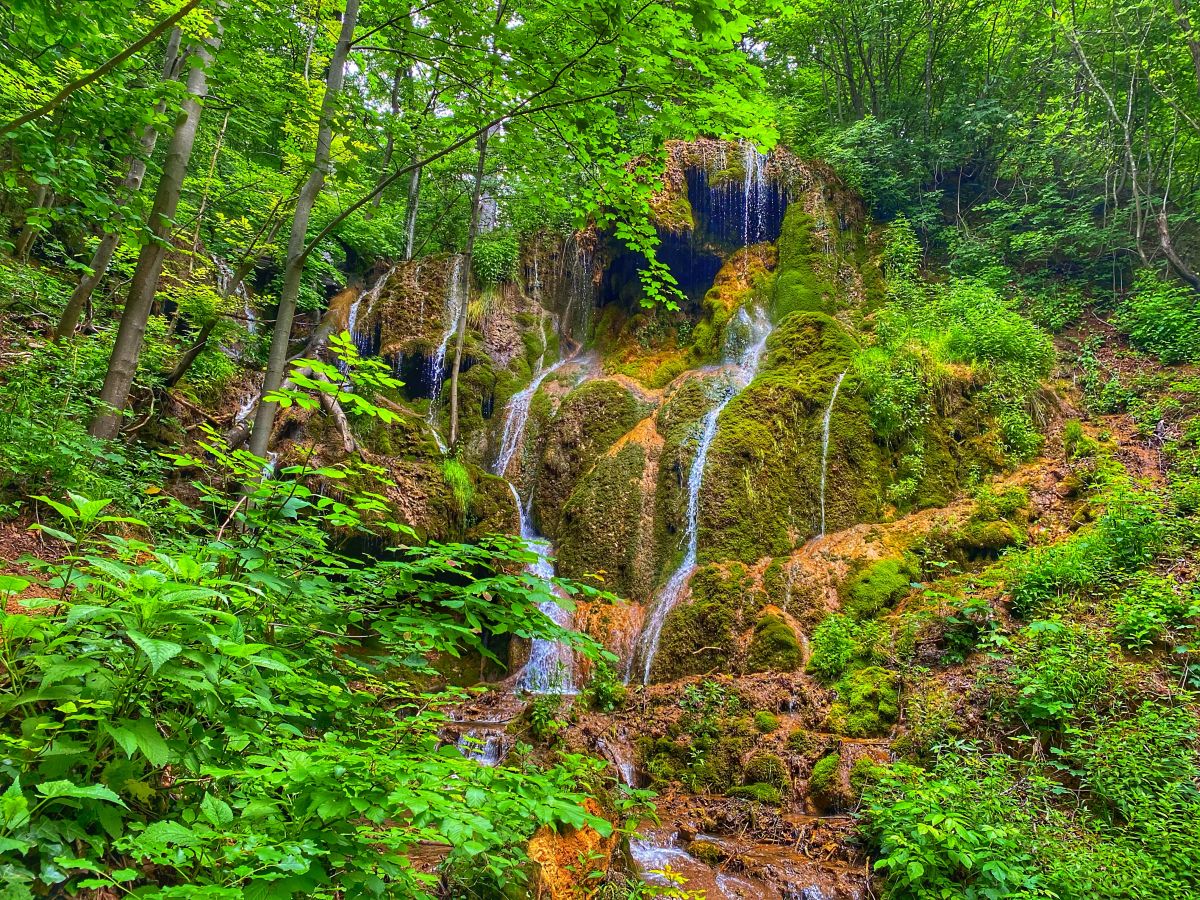 A little way to the North by car is Valiug, another wonder nettled between the mountains of the Banat region. This lake, although popular for a night club that's right on its shores and visited by thousands every weekend, can also be explored with a kayak or boat. It has a calm, relaxing waterfront where you can just enjoy nature. Heading to Garana is also a great half-day trip.
The Little Mountain Cabin
Right now I'm on the front porch of an authentic, 100% wooden mountain cabin at the base of the Little Mountain in Caras-Severin county, which is one hour away by car from my house. It is spectacular, to say the least. I'm here after the owner and I made it our mission to let as many people from all over the country, and the world know about this little piece of Heaven on Earth.
The cabin is the product of the love story between the American owner who's fallen for a Romanian girl. Waiting for their paperwork to be ready so that they could travel across the Atlantic to start their journey together, they decided to build this cabin and rent it out to people, especially couples. That's not my case still but, regardless of this, I'm enjoying this place a ton!
https://www.instagram.com/p/CB0wuYmpAdJ/
The road leading up to the Little Mountain is the perfect place for putting in one or two miles of running. Unfortunately, it is very cloudy today. If things will change, I will surely get my running going as my treadmill has been acting up lately and, until fixed, I'm stuck with doing my weights and not much cardio. Which is really stressful for me as I'm now a running junkie.
I NEED MY RUN!!!
Here's a little vlog, silent video, call it whatever, of my stay:
Being grateful for Romania
I'm grateful for having the opportunity to discover these places. In a way, I'm grateful for this pandemic, if I were to really go out of my way and really talk my mind. Not for the virus but for the opportunity to explore more of Romania. Discovering these places in my own country, just a few hours drive away from my home, has been an eye-opener for me these past few weeks.
Why? Because it showed me that travelling is possible anywhere, even in your own country, where you're always under the impression that you've seen everything. You haven't, trust me! Travel is a state of mind, a feeling, not necessarily an ordeal with flights, hotels and missed restaurant reservations. It doesn't have to be. Travel is simple and rewarding. Travel is amazing!