Anybody who loves to collect playing cards, casino chips, even broken light bulbs (I'll get to that by the end of this article) has to be… "special", right? Not to say "crazy".
Well, yes and no. Before diving into the matter, you might've noticed that the blog is now happening in two ways. The first is the regular way, with larger articles about content creation, writing, journalism and travelling. The second way is by these shorter, more personal articles. I decided to write these more often, on an as-come-as-served basis because, frankly, I miss the old blogging atmosphere and freedom. So if you like these or not, I'm sorry, but more of them are coming!
Coming back to the matter at hand, I now have close to 150 decks of playing cards lying around my house. I am soon going to get some shelves so that I can have them "displayed" somehow in my home office. I also own many casino chips, all of them being quite old, as well as casino memorabilia and so on. And I'm soon going to be the proud owner of a broken light bulb. Wait for it, I'll explain. The question that people have asked me, and rightfully so, is why? Why do I collect these things?
My passion for magic and gambling
When I was young, there was no internet. Not at the magnitude of today, anyways. I got my first personal computer at age 6 but, to be honest, it has got the powers of a Tamagochi pocket game compared to the thinner-than-paper laptop that I'm writing this article on. When I got my hands on a CD that had the words "Street Magic" scribbled on it, with a Sharpie, that was like the only piece of entertainment that I could run on it.
And I did. About 100 times. In a week.
From that moment on, from those first runs and reruns of David Blaine's "Street Magic" special on my old PC, I developed a passion for everything having to do with magic, illusion, playing cards, casinos and gambling. Although I never actually gamble. I can't even play poker but yes, I can quickly find the four aces in a deck of cards for your amusement! My passion for magic had vanished for a little while but over the past few years, it has made a comeback, and a good one!
It's about the value we put into things
I am not a performer, so owning 150 decks of playing cards, and a broken light bulb (I'll get to that in a moment) makes no sense in terms of practicality. But it makes sense in the way I put value into every single deck that I own. Like the very first one, which arrived at my house when I was nine, all the way from the United States. Or the most expensive one, which is even now worth about $1000. Or the most colourful one, the one with the best hand feel for tricks or cardistry, the ones that I got for my birthdays, or that I've sent away as gifts.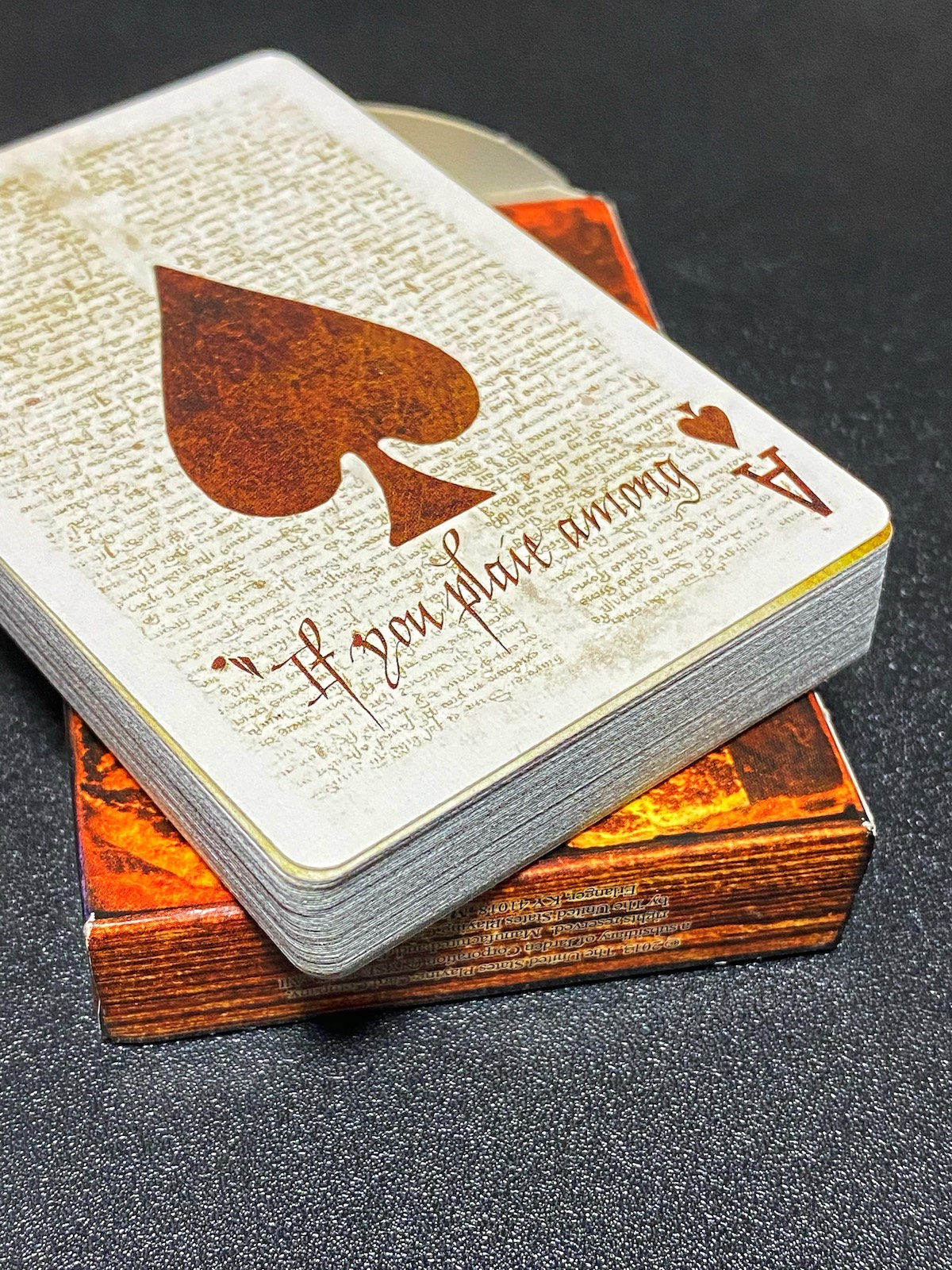 Every single deck of cards in my collection has a story, a reason why it's been added to it. I recently got a deck called Discoverie, which if you're familiar with magic history, is all about the very first book on witchcraft depicted as an illusion. That book has actually saved lives, as up until the 1580s all magicians were perceived as witches, and many times burned alive for it. Owning such a deck that tells a story is why I got into playing card collecting. It's not about the item itself but about what value we put into them, and what emotions are stirred into us whenever we get the chance to hold or interact with it.
The same goes with people and places
It's the same when we talk about the people we've met or the places we've visited. Everything sums up to value, to emotion, and what we make of a certain encounter. For example, you can't forget your ex-girlfriends or boyfriends because, for you, that person has been so much more than just another girl or boy on the street at a certain time. The same goes for a place that you've visited, it's just another place but for you, seeing it for the first time in real life, it will forever be imprinted in your soul the way that you've felt at that very moment.
And now for the broken light bulb that I own but it's not yet in my possession, but will be one of the coolest items I own once it gets here from overseas, I present you THIS: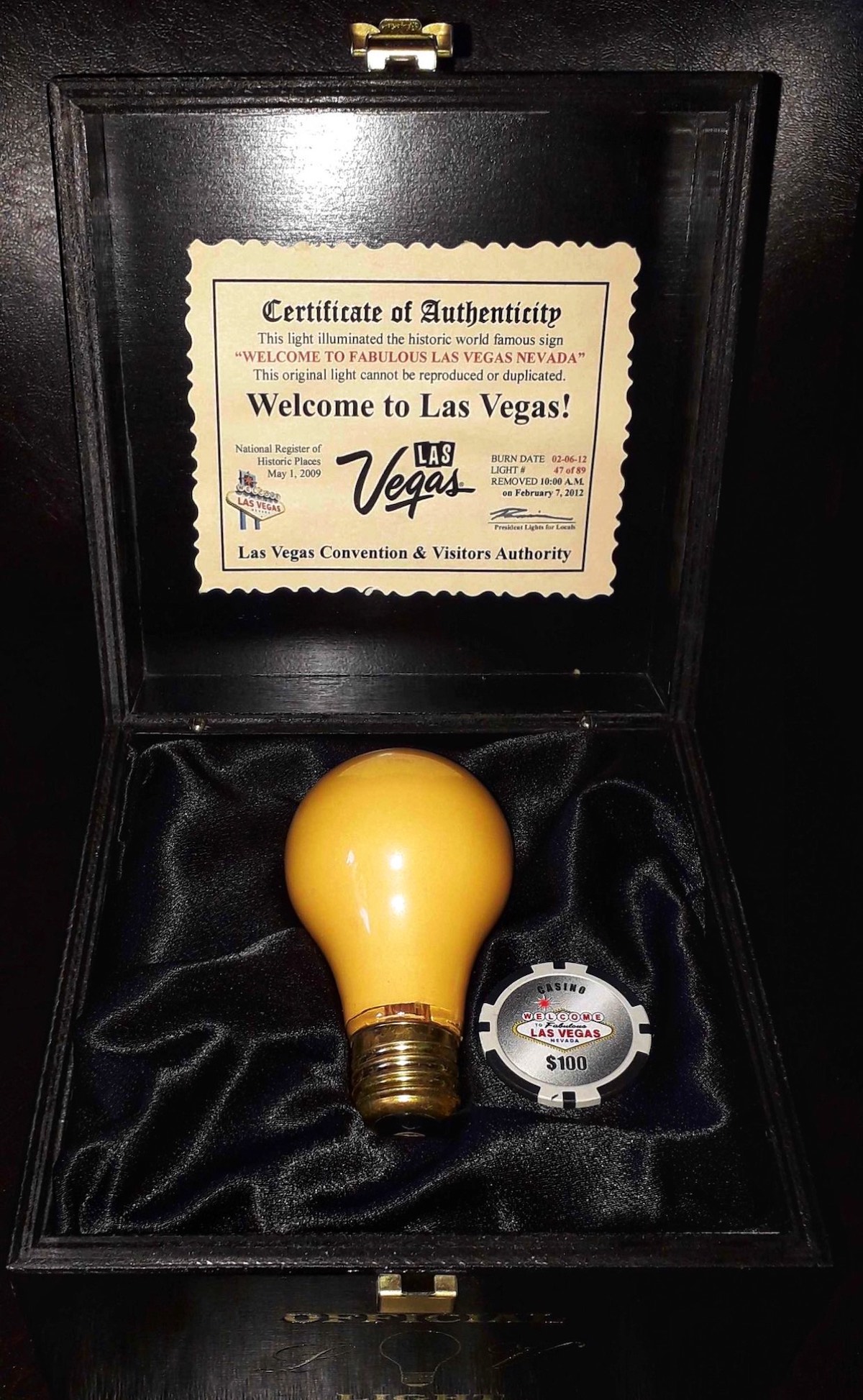 I mean, come on, I HAD TO HAVE IT.
—
Hi! Just a quick thing before you leave:
First, nice of you to read thus far, it means that you've enjoyed my writing!
I'm not here to ask you for any likes, shares, or comments, although that would be cool of you! Instead, I'm offering you a chance to have an even better piece, sort of like this one, but better, written for you by a content creator. That would be me!
Check out my Services, Portfolio and Testimonials pages for details. And then shoot me an email at the address you'll find on the Contact page.