I've been to Italy about 10 times now as full-on trips. For separate, weekend-long trips, that number would go to about 20. And if you count the times I've been to Italian airports for layovers, we're at around 30+ total different times when I've been to this most amazing country. Some might say I'm an expert in Italy but me? I'm just an enthusiast in Italy, a true lover of it.
Because I've been to this country so many times, here is a list of places to see and things to do that everybody going to Italy should check out. Why? Because these aren't just your top touristy spots to do and see. These are my absolute favourite places in this country, after being here two, three dozen times. Sit back, relax, and let me take you on a virtual trip to Bella Italia.
10. For the best views in Rome…
Rome is the museum city of the world. Everywhere you look, no matter where you are, there's an ancient ruin or incredible fountain to be seen. Churches? While small and unappealing from the outside, once inside any church in Rome, you'll discover true artistic wonders from Michelangelo, Bernini, and many other incredible artists. Rome is also great when seen from above.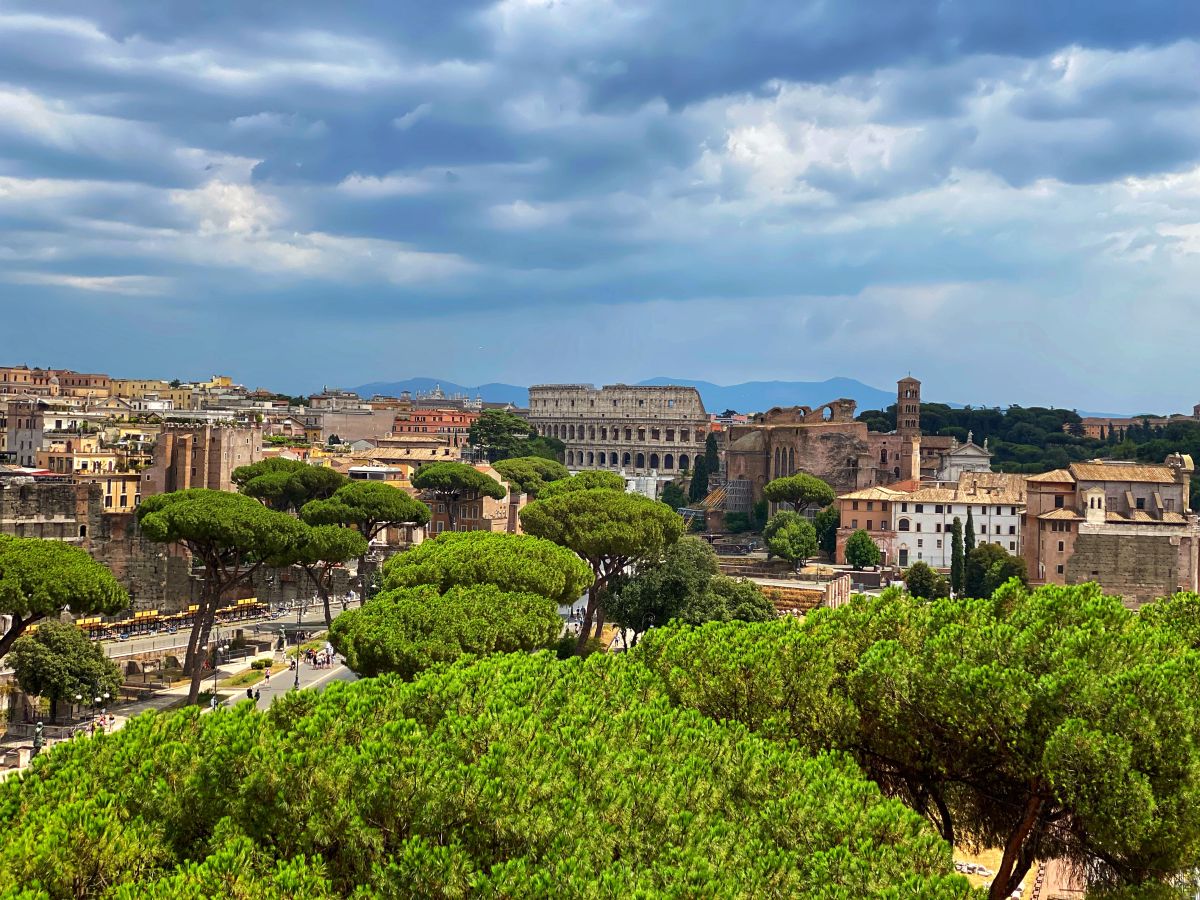 While there aren't many places to see Rome from above that are free, there is one spot in this city where, after climbing a few steps (okay, a lot of them) you get to a vantage point that's worth the trip. Simply go to Altare Della Patria and climb as high as they'll let you without paying for the elevator. Keep left and you'll reach the view facing the Colosseum. Yes, you are welcome!
9. Largest church in the world
If you're in Rome, chances are you're a religious person or have some interest in spirituality. Me, I'm a seeker. Faith is a gift I've yet to receive, as Robert Langdon would say. But it doesn't mean I can't appreciate art and the whole idea behind being a good person, and a spiritual learner. For this, you have to go to St. Peter's Basilica while in Rome, the largest church around.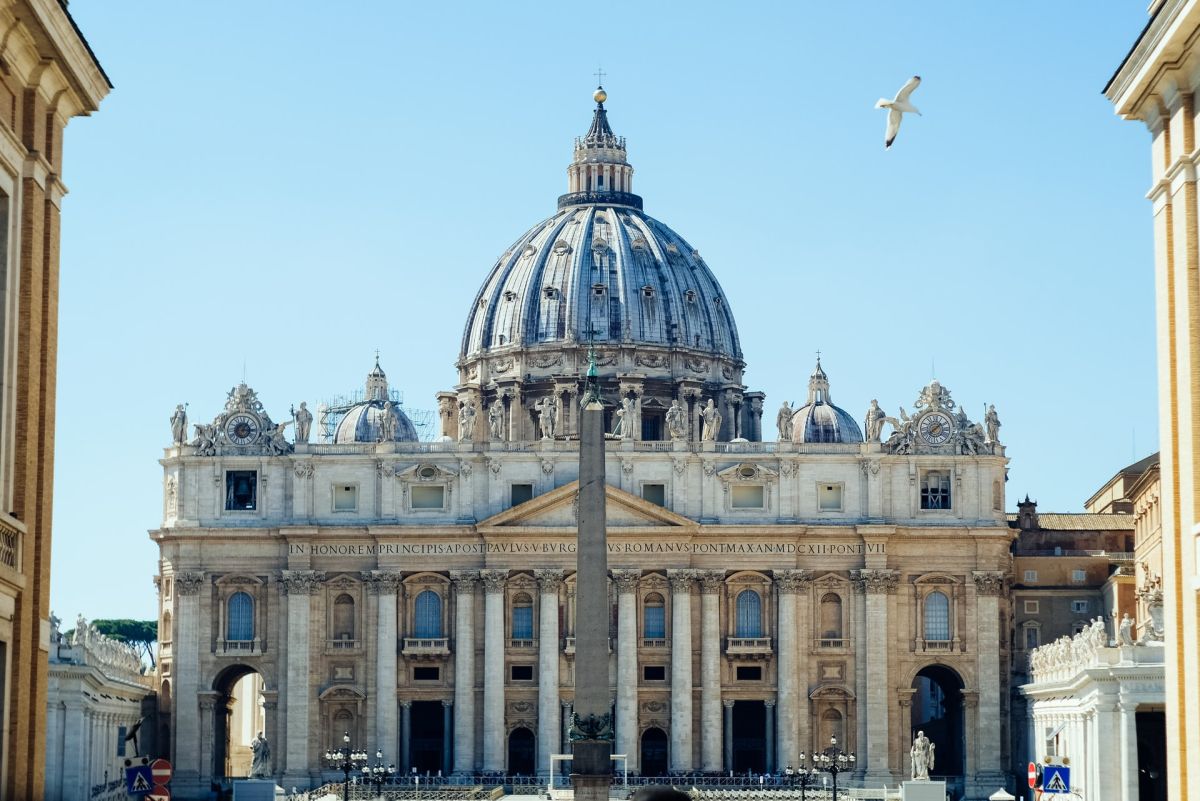 There's always a line going in this most grandiose of churches, but don't get discouraged. The lines move fast, and it won't be long before your eyes will meet the famous La Pieta by Michelangelo. This is just the most incredible sculpture you will ever gaze upon. Inside the church, everything is BIG. It really does make you feel small and unimportant. Which is good for your soul, remembering just how tiny we are in this universe. And how brief our lives are.
8. Best pasta in Italy
The last stop in Rome has to be a place where they serve pasta, right? Pasta is the "national" dish in Rome, so if you're looking for pizza… take the train to Naples! We'll get there in a bit, but when in Rome, you've got to try the pasta at Elettra. I've been to this place every time while in Rome, about 5 or 6 times over the years. Eating the same dish, boscaiola pasta, and loving it!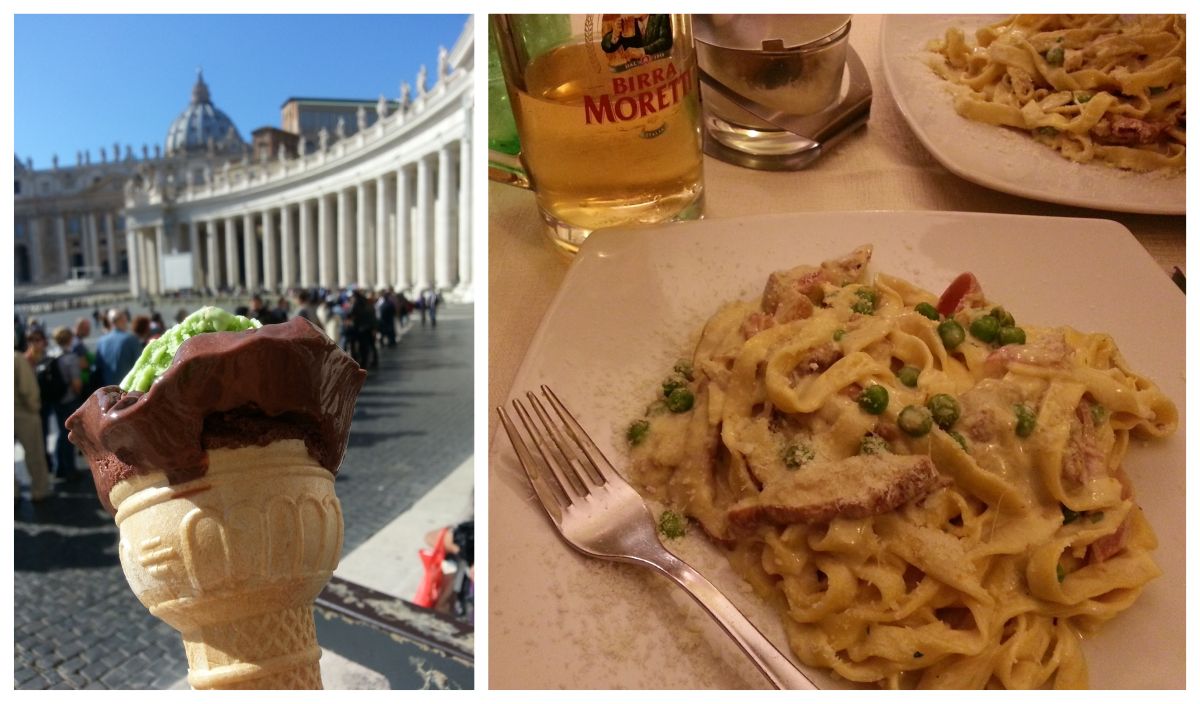 7. The Last Supper
Moving out of Rome, while in Milan, you've got your usual Duomo and the gallery in the middle of the city as your starters. All tourists have to go and see these places, and for good reasons. But for me, a trip to Milan was a wasted one if you haven't seen the famous Last Supper painting by Leonardo da Vinci. It's like going to Rome and not visiting the Colosseum, or Naples without eating a delicious pizza at one of the ancient places in the city.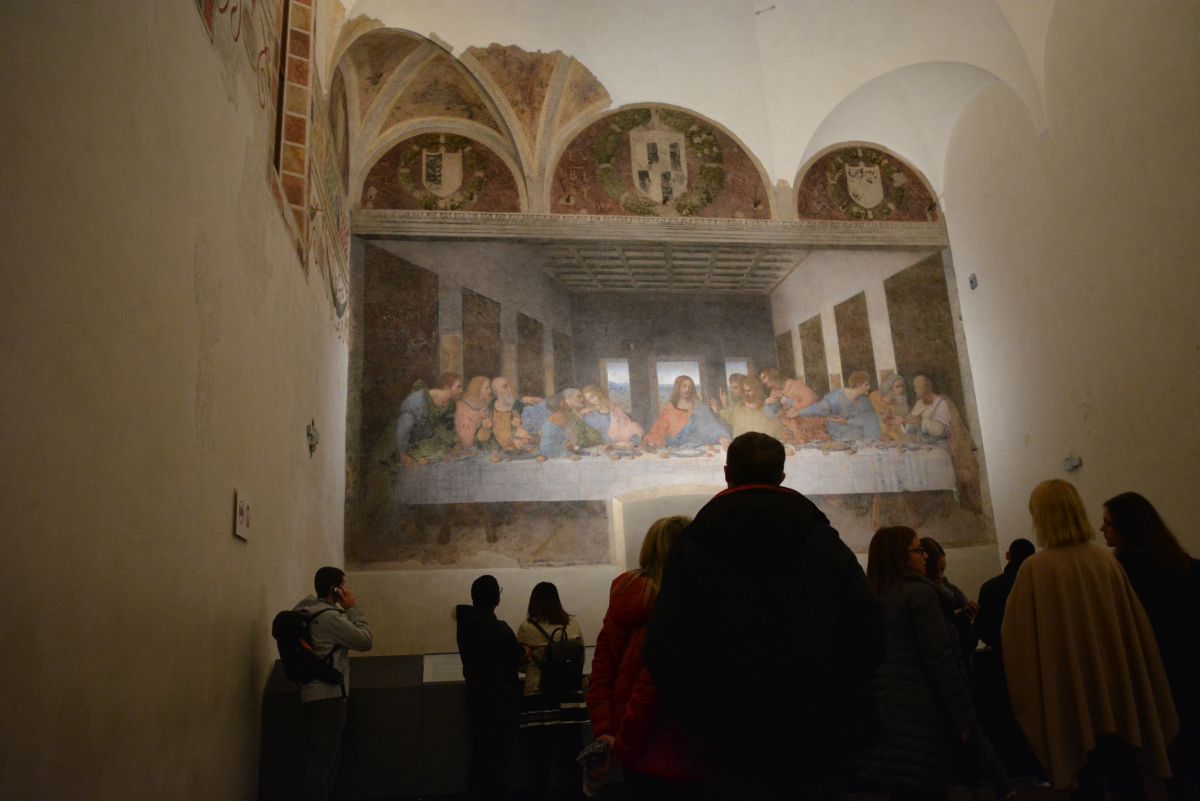 The Last Supper is a mural, made by da Vinci in a small chapel at the Cenacolo Vinciano, where you can see it if you buy a ticket. You get 15 minutes with 14 other people to admire the most famous painting ever made. It's enough time to wonder at the mastery of da Vinci's work, his genius and his dedication to all that was spiritual. You will never forget being in front of it.
6. A futuristic neighbourhood
Milan is not just about churches, paintings and old stuff. In fact, it is one of the most highly developed cities in Italy. I loved my visit to the new neighbourhoods of the city, especially the one to Tre Torri, or The Three Towers. There are, you guessed it, three towers that stand tall in the middle of a very modern borough, which is great for pictures or just walking around.
5. The flooded library
I don't know about you but me, I don't really read that much. Not as much as I used to, and while I'm ashamed to admit it, I am! Yet I can still appreciate a good book or a world-famous library. The library that I'm talking about is located in Venice, at the far end of the city opposite the main train station. So yes, you will have to really walk it in order to reach this place.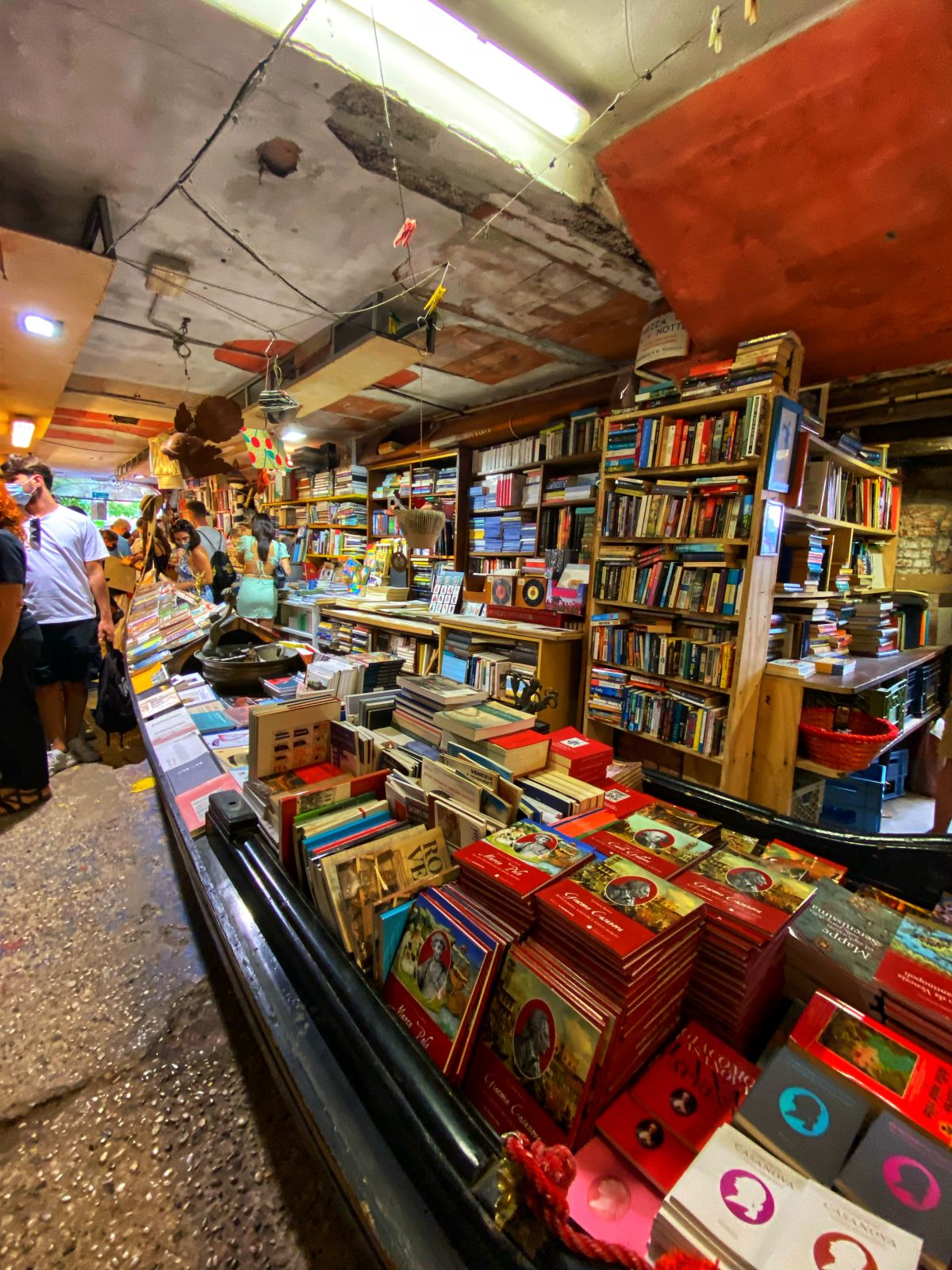 But once you do, provided that it is morning and not many people around, you are in for a treat! Imagine an old library set right about one of the little canals of Venice. Filled with old shelves stuck with books new and old, as well as full-on gondolas that were transformed into book islands. Oh, the cats? Yes, the cats! They're everywhere, and friendly when it comes to petting.
4. Seafood cone and canals
Venice is popular for its canals, so if you don't want to make any plans while visiting it, just get lost. It is the best thing you can do in what is probably the most beautiful city ever built. But do it with a seafood cone in your hand. Find it at a place called Acqua E Mais, not far from the Rialto Bridge. For about 6 Euros, you will get a cone of deep-fried fresh seafood to munch on while strolling through the canals, admiring the shops and the glistening, turquoise water.
3. Pizza like none other
Whenever in Italy, you've got to get some pizza. But keep in mind the fact that in Italy, pizza has nothing to do with your local Dominos or Pizza Hut pizzas. In Italy, pizza is served either by the slice, usually in Rome, or by the pie, without being cut, in Naples. Wherever you see other pizza, like meat and cheese, potatoes or even veggie, that's what's called "tourist pizza".
Avoid that.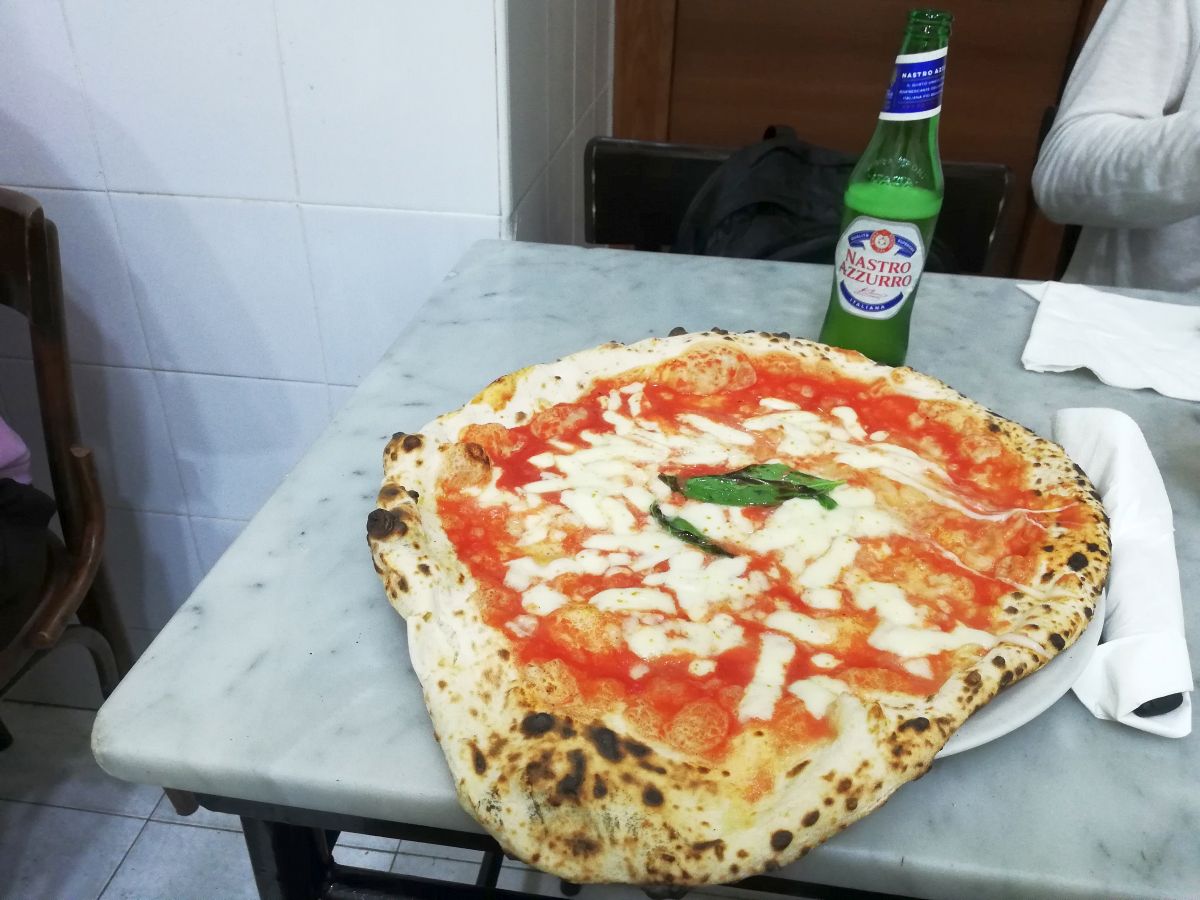 In Naples, there are a bunch of local pizzerias that prepare pizza napoletana, obviously. This pizza is made with dough that has stood for 48 hours to rise, tomatoes sauce, mozzarella cheese and fresh basil. The taste? Pure. Fresh. Intense. Complete. Go for a pie at one of the "antique" pizzerias, like "Da Michele", in the middle of Naples. That pizza was SO GOOD!!!
2. Cappuccino with a view
Italians love a cup of coffee in the morning. But don't ask for a cappuccino, for example, after 1 PM as they will literally call the police on you. If you crave a cappuccino that you won't forget for the rest of your life, go to Matera and sit down at one of the many local shops near the Church of Saint Peter 'Caveoso'. I went to Cafe Kyiv, but any will do. Order a cappuccino and enjoy!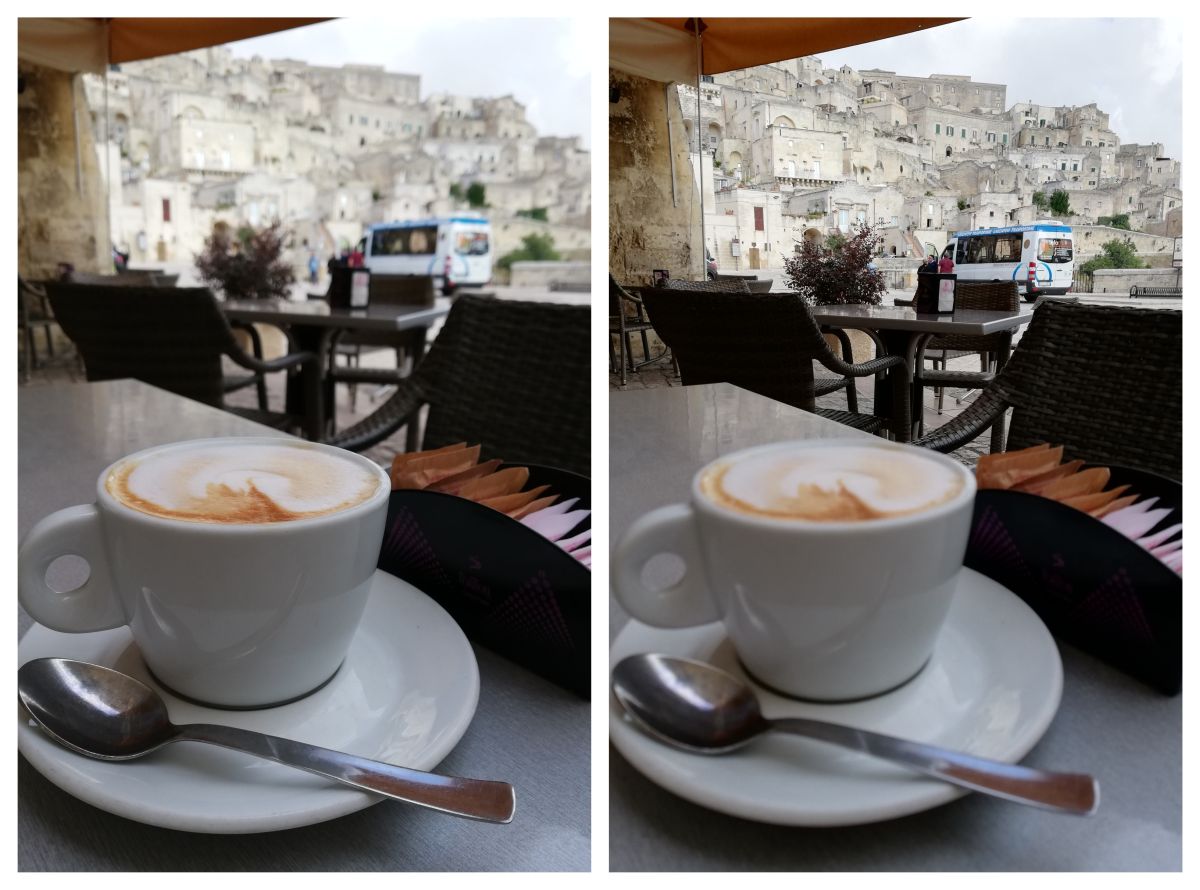 1. Best meal of my life
Speaking of Matera, this oldest city in Italy and one of the oldest in the world here is where I've had probably the best overall meal of my life. I don't even need to look back on my photos from that trip to remember my meal. It started out with some bruschetta with tomatoes and olive oil as a starter. Then, for the main course, the pasta with a little meat and a lot of delicious red sauce.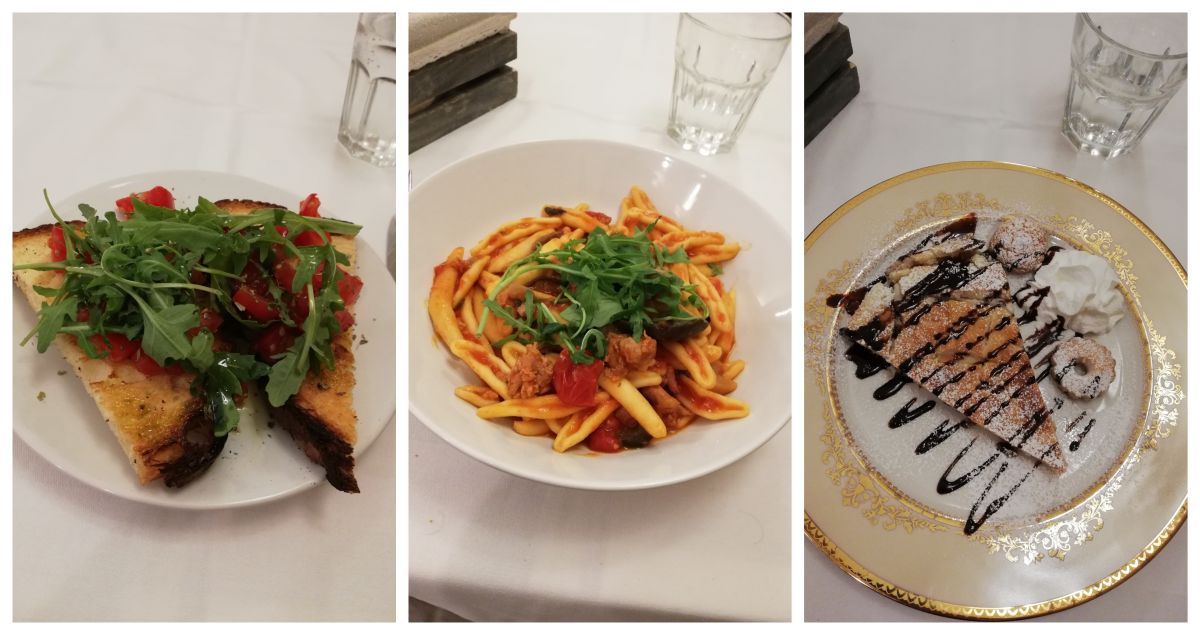 And for dessert, the house tart is served on a golden plate. I had tons of meals all over the globe, but in terms of freshness, taste, price, and overall experience, the meal I had at Trattoria Lucana is the best of my life. It was a complete meal, a full meal, a tasty, authentic, delicious meal. It was one of the best things I've ever done in Italy. And I highly recommend it to you all!
—
Hi! Just a quick thing before you leave:
First, nice of you to read thus far, it means that you've enjoyed my writing!
I'm not here to ask you for any likes, shares, or comments, although that would be cool of you! Instead, I'm offering you a chance to have an even better piece, sort of like this one, but better, written for you by a content creator. That would be me! Check out my Services, Portfolio and Testimonials pages for details. And then shoot me an email at the address you'll find on the Contact page.
If you're a freelancer like me and are confused about learning how to make money online, especially through writing but also programming, design, or social media management, you can buy my book. It's called "From 0 To $2543 A Month With A Crappy Laptop – The Freelancing Course From A Self-Made Content Creator Boss" and you can find it on Amazon at 50% off!