Disneyland Paris. The place where thousands of children of all ages cry in abundance, wanting not just one but all of them plush toys and superhero figurines. And parents are trying to keep it together but fail, crying for joy for having their kids and also for the burden of having their kids. A perfect blend of fun, noise, excitement, overpricing, magic and wickedry. A happy place.
I wouldn't say Disneyland Paris or any other theme park for that matter is the happiest place on earth. There is Las Vegas. Or the Moulin Rouge. Or any Formula 1 Grand Prix. Yet Disneyland is incredible, especially because it delivers exactly what it says: happiness. For people of all ages, single or in a couple, kidsfull or kidsless. I went to Disneyland solo, and loved it!
Before you feel sorry for me…
To society, going to Disneyland alone for your 30th birthday might sound sad. This is the same society that puts on riots now for being too sincere, or cancelling you out for not being politically correct, even if the subject is snowdrops blooming in November! My point is, society might feel bad for a guy who goes to Disneyland solo for his 30th birthday. I'm not, and here's why: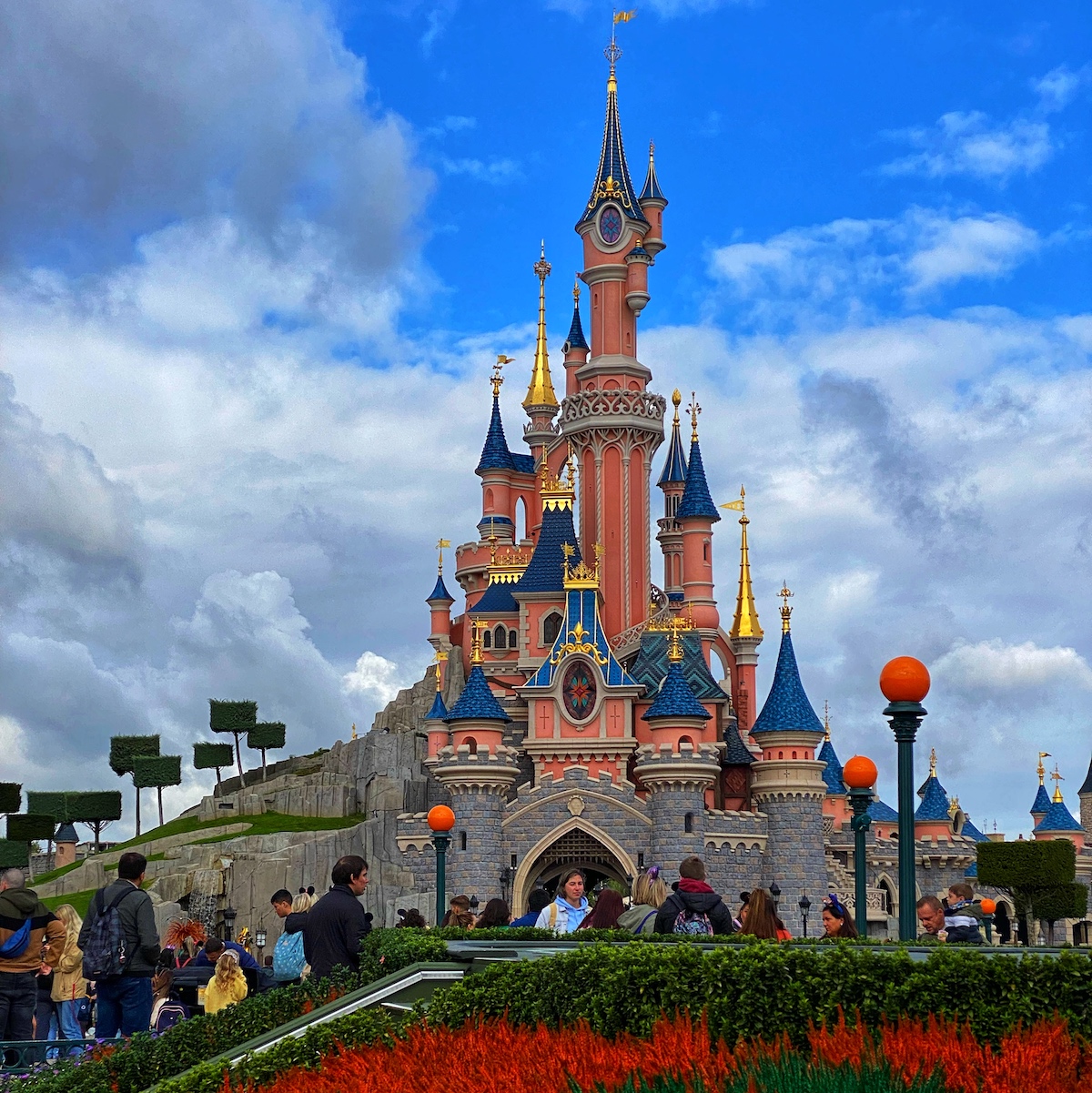 -I'm mostly travelling solo, which means I'm used to it and enjoy it more than when travelling with a group. This is because I'm usually the "guide" when that happens. And I can't enjoy the trip to the max as I need to ensure everyone is safe and happy. I'm a people pleaser. And when there are no people around, I get to enjoy the "around". I LOVE to travel on my own, a lot!
-I wasn't dating anyone at the time. So just because I don't have a partner, doesn't mean I have to skip places usually intended for couples or families. On the contrary! There are special lines at Disneyland dedicated to solo visitors, getting you on some rides faster than if you were to go with someone else. Not having a partner is not an excuse to skip anything in life.
-I went for the experience more than anything. My travel style is experience-based. I don't just go to a city and then do nothing. Sit on the beach for 7 days. That's why I don't like travelling with my family, as they're all into that. I like to explore, make my own schedule, to go out and experience stuff. Like Disneyland, for example. Just go and enjoy it by myself, if that's the case.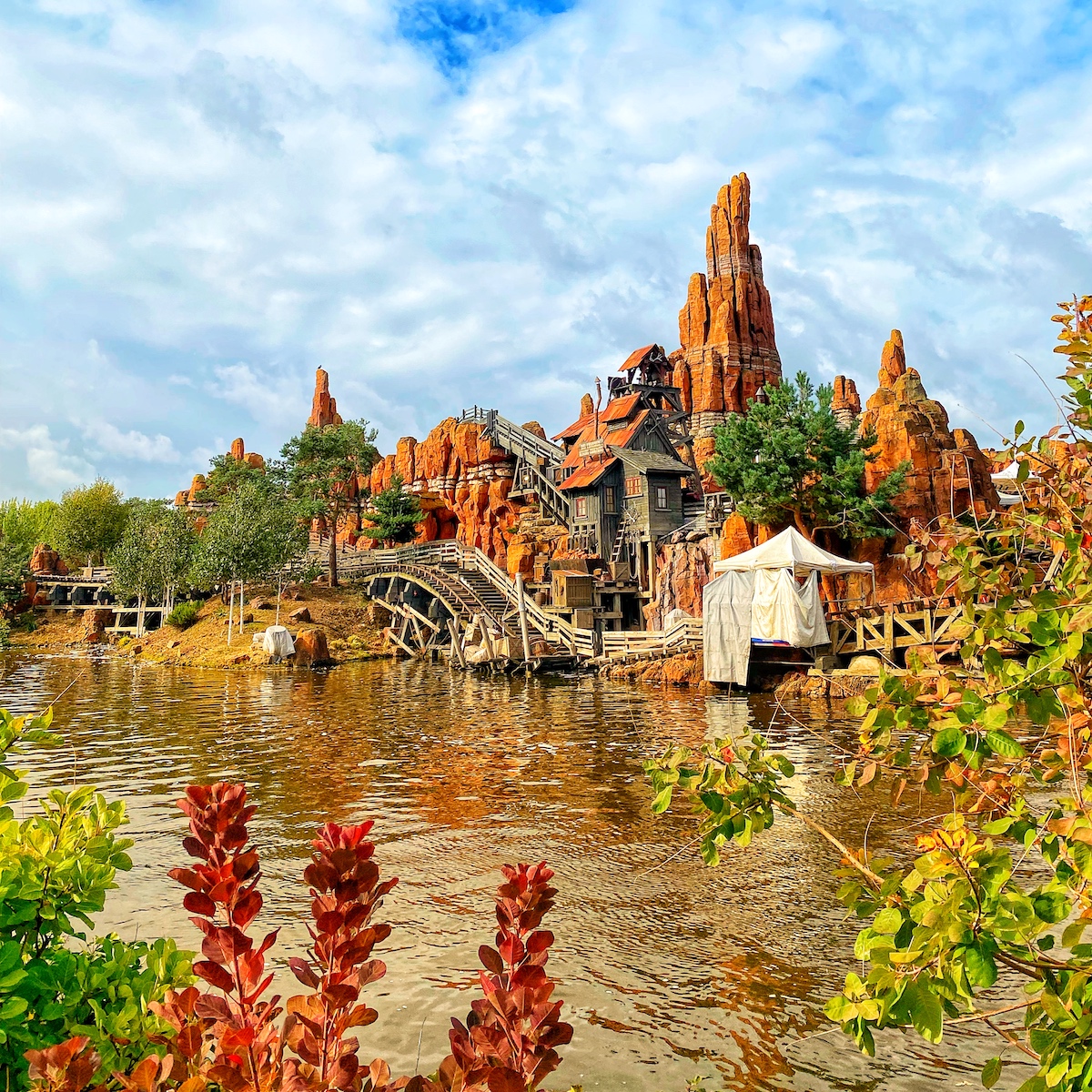 Buying the ticket
I got my ticket from GetYourGuide. I swear by this website, and use it for any travel activity outside your usual go-and-explore. It was 87 euros and included a full day at the parks. I visited both the main park and Walt Disney Studios, which is more focused on Walt Disney's story, movies, Toy Story and so on. I found the ticket to be rightfully priced as the parks are awesome.
Disneyland Park
You get to the park from central Paris in roughly 40 minutes. The ticket is 5 euros one way. You will be intimidated by the crowds but the staff knows what's what so you will move in quickly. Every single detail in this park, every stone, light, soundbar, shop, costume, letter, every strain of grass and grain of sand are EXACTLY where they're supposed to be. Incredible! 
Rides
Pirates of the Caribbean was my favourite ride of the four that I've been on. I'm a big guy but still not big enough for scarier rides. Yet the ride here was spectacular, with just two downfalls that were not that bad. The Teacups followed, a splendid ride through childhood ending with me almost crashing into a Disney employee. You really do get dizzy riding those damn cups!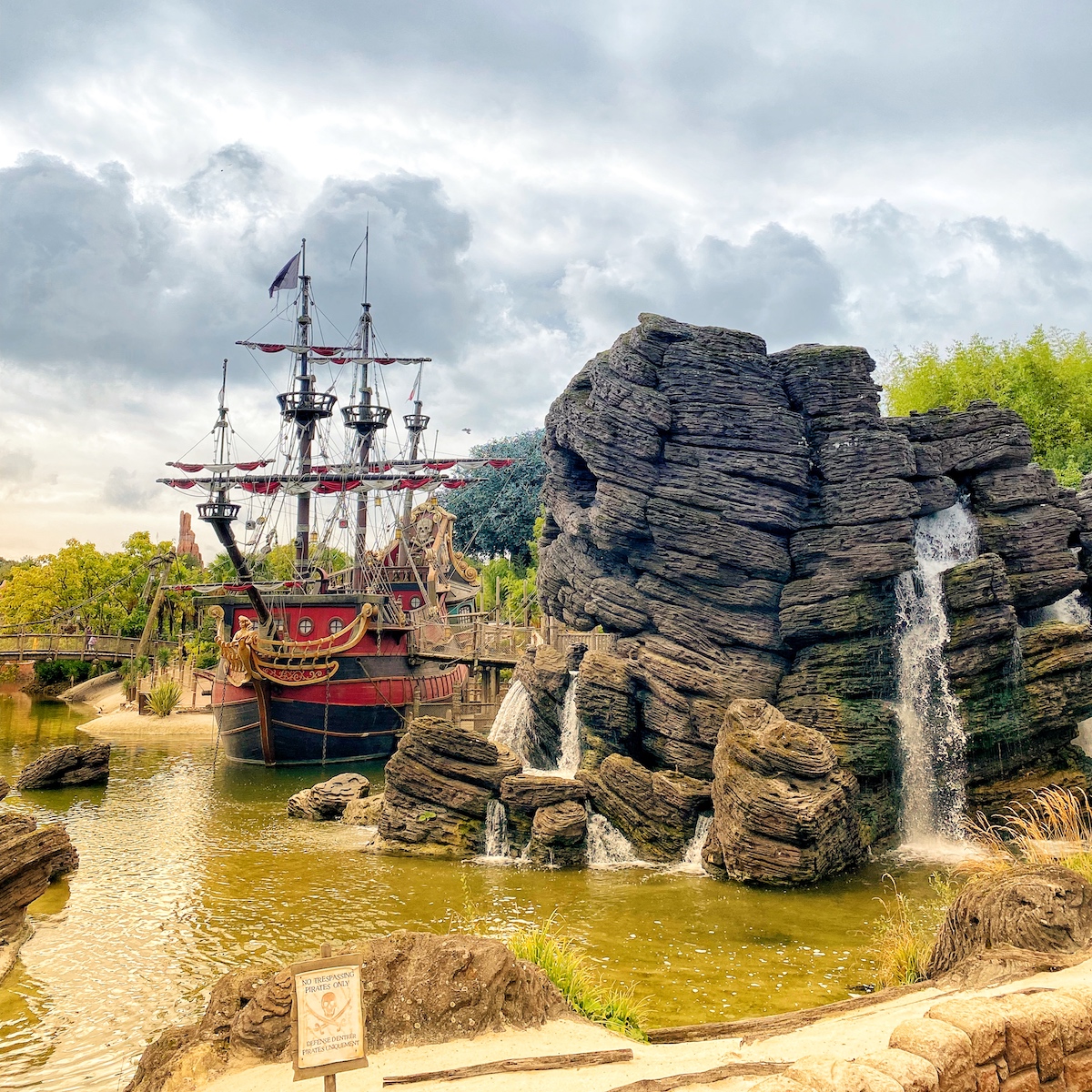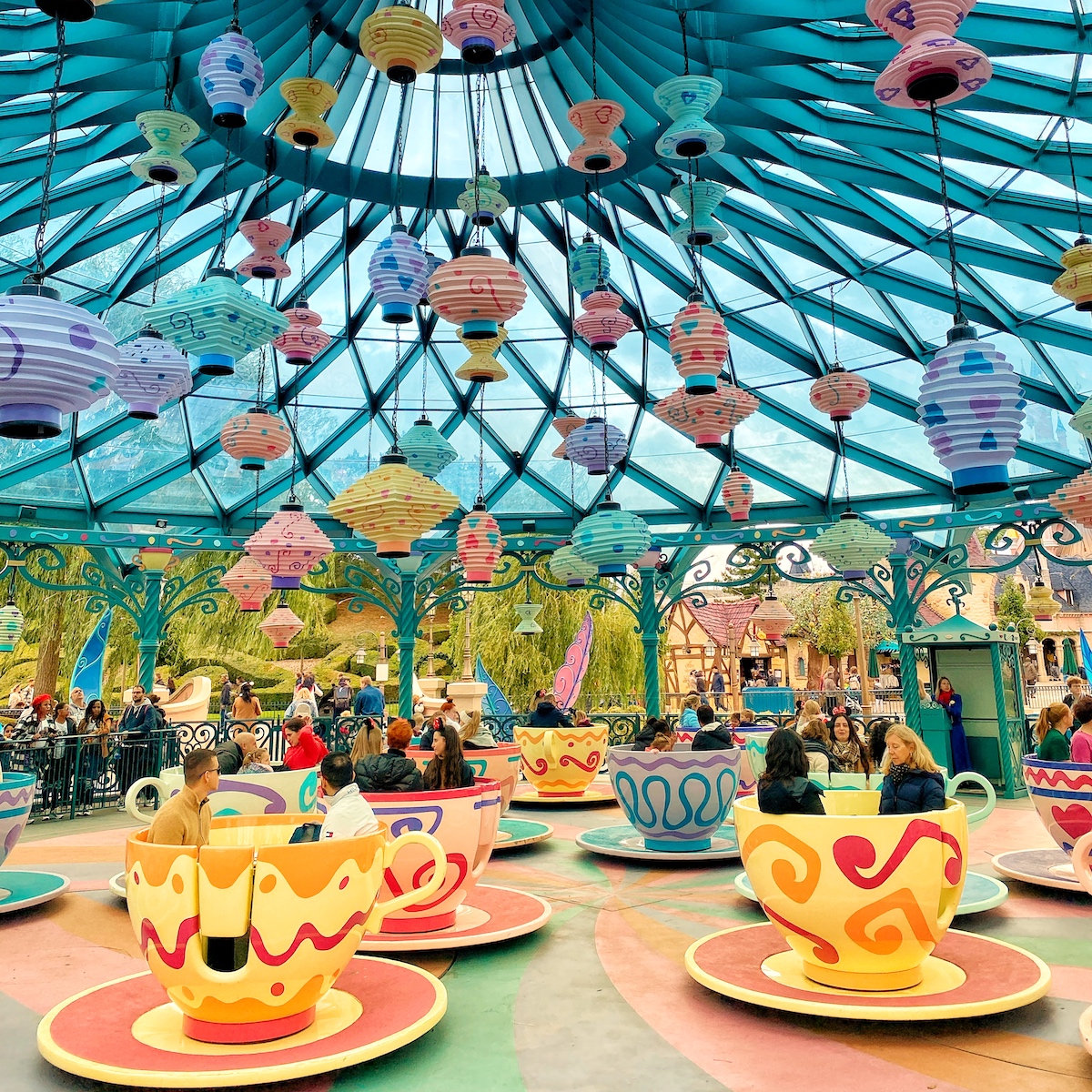 The most relaxing Disneyland Park ride is the train that takes you around the park itself. Intended for kids of all ages, hence me included, I decided to ride this one thinking it would get me to Walt Disney Studios. Nope, just around the park! Once I got to WDS, The Magic Carpet was thrilling, although a regular go-round ride. It went high enough, almost scared me!
Food and drinks
Prices at the park are on the high side. I only got a French crepe with a cup of hot cocoa. The crepe was nice and fluffy and filled with plenty of Nutella. The hot cocoa on the other hand was bland, tasting more like the cup than anything chocolate. Expect to pay anywhere between 20 to 50 euros per person for a full lunch, or 7 to 15 euros for a decent snack while at the parks.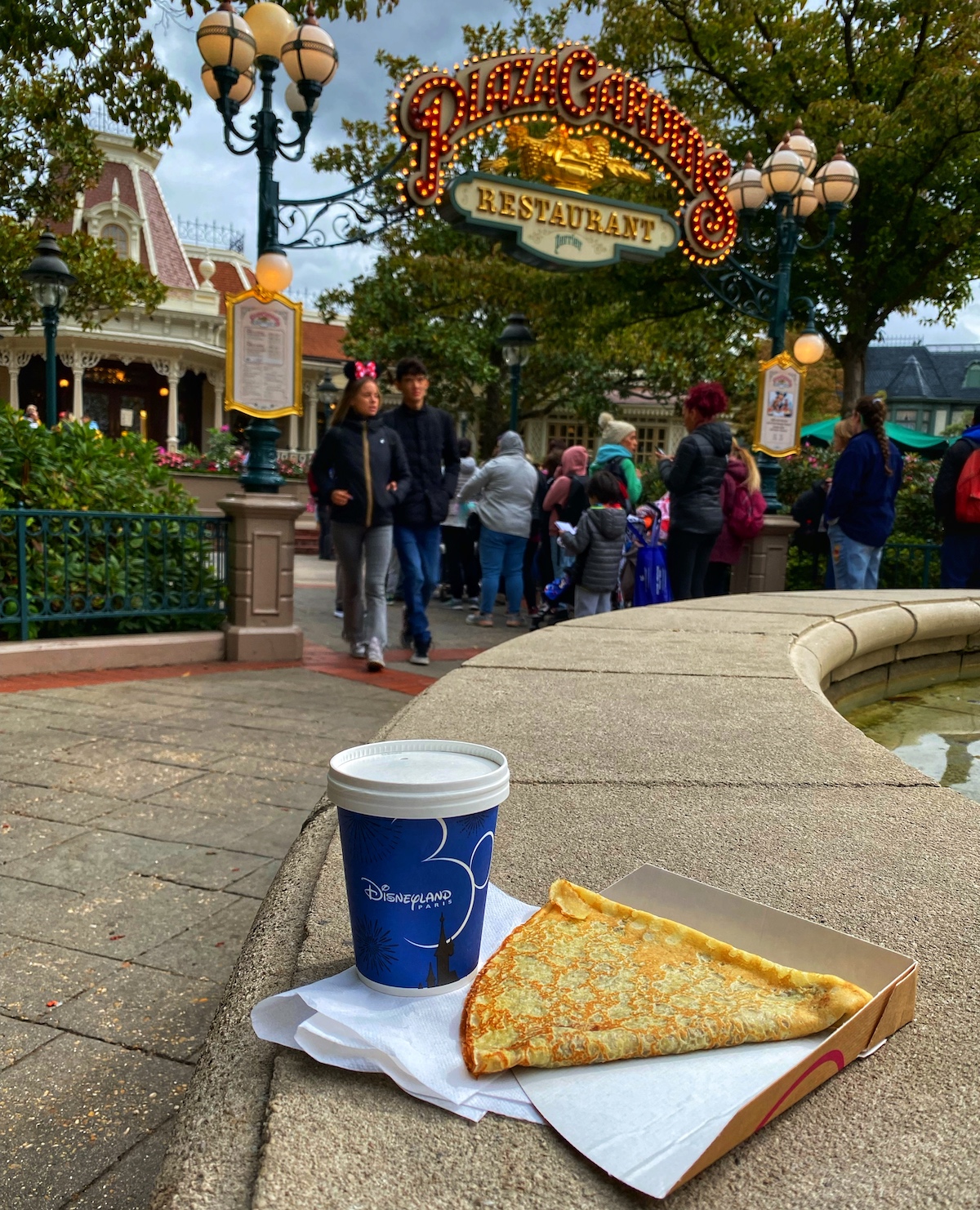 Shops
75% of the entire surface of the park is covered by gift shops. The good thing is this cuts away from overcrowded shops. The bad news is, most of the souvenir shops come with the very same offer, the same toys, magnets, cereal bowls and whatnot. I'd have loved some more diversity. For example, in the whole park, I could not find a single Aladdin-themed object.
Crowds
Expect crowds when coming here. And tons of kids, literally. If you are not a big fan of long lines and crowded spaces, or kids, I'd go to central Paris and get some nice wine and cheese instead. You can eat those anywhere and avoid crowds. If you don't mind crowds that much, the lines move quickly. People here are aces in everything amusement park, so you will be able to enjoy it regardless of how packed it is.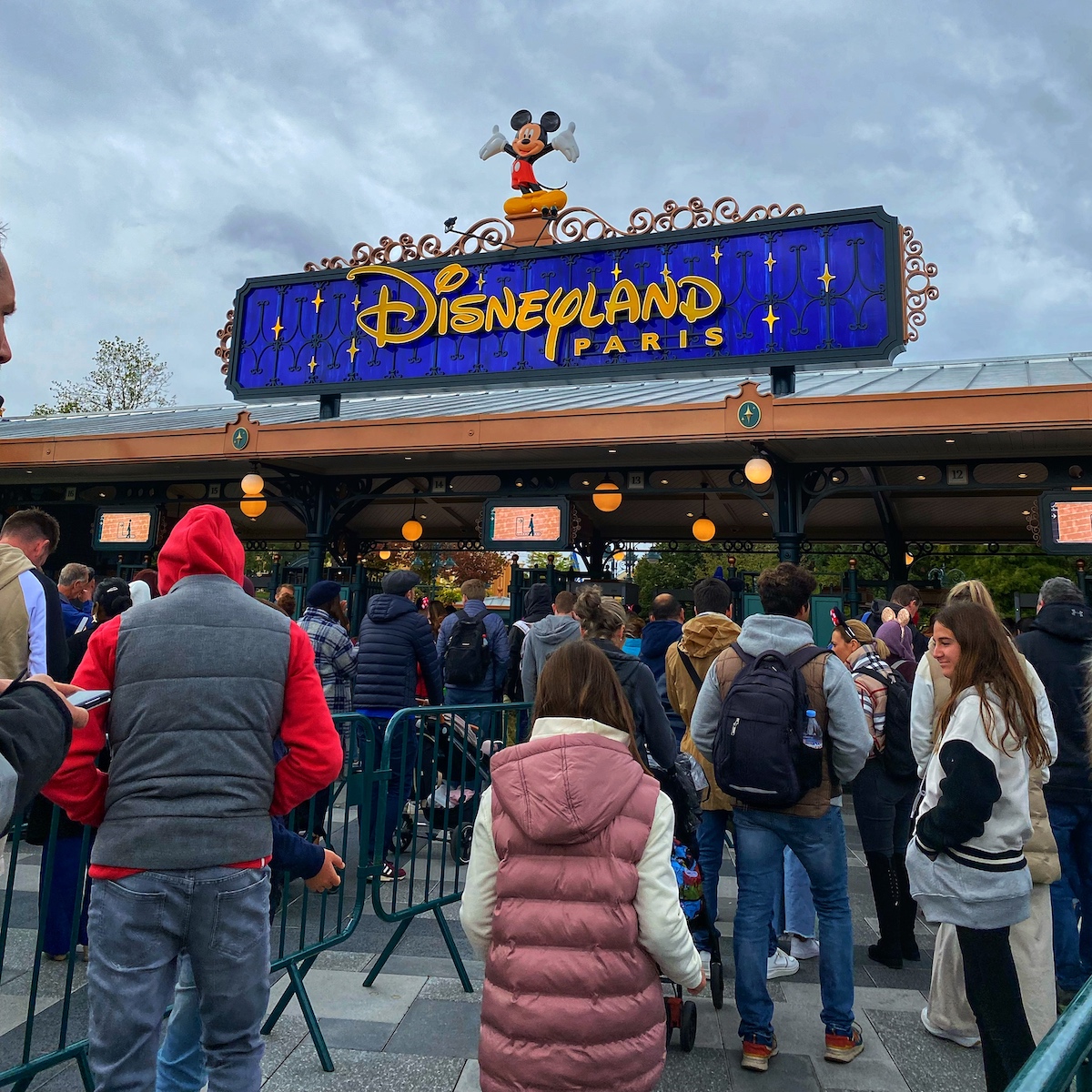 Walt Disney Studios
I only got to ride the Magic Carpet ride while here but I loved the park itself. I will surely go back to Disneyland and then try some more Walt Disney Studios rides. And also go to the Mickey Magic Show as it seems quite neat! The park is made out of many "studios" as well as rides from Toy Story, Ratatouille, the Avengers and more. Take a picture with Walt for your soul.
Things to know
Buy a train ticket for Marne-la-Vallée from any main station in Paris, as it costs 5 bucks and will get you there. Then buy a return ticket from the station near the park. Don't buy day passes or any other nonsense, no matter what the staff tells you. Go as early in the morning as you can, and during the weekdays if possible, so that you can do as much as possible. There are always crowds.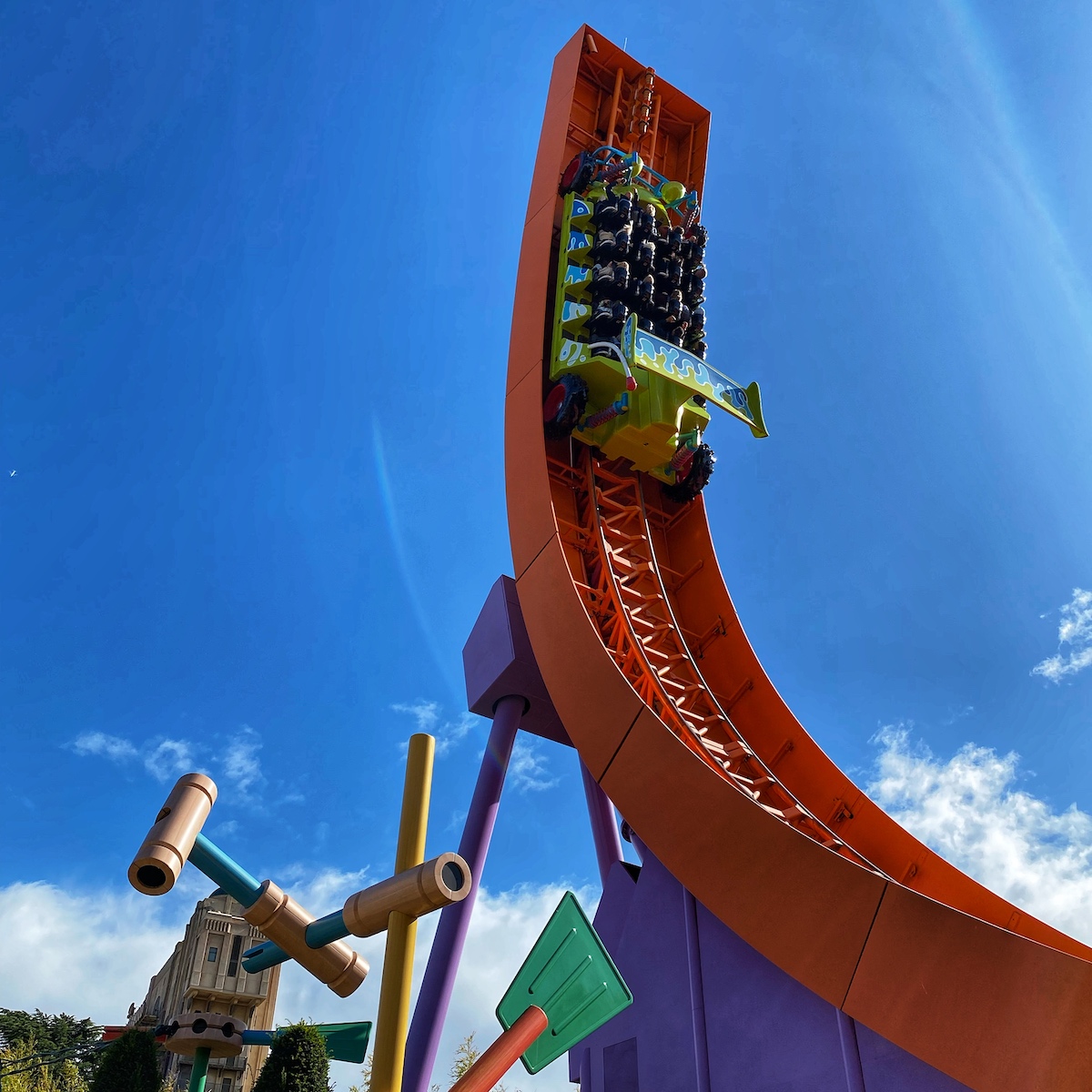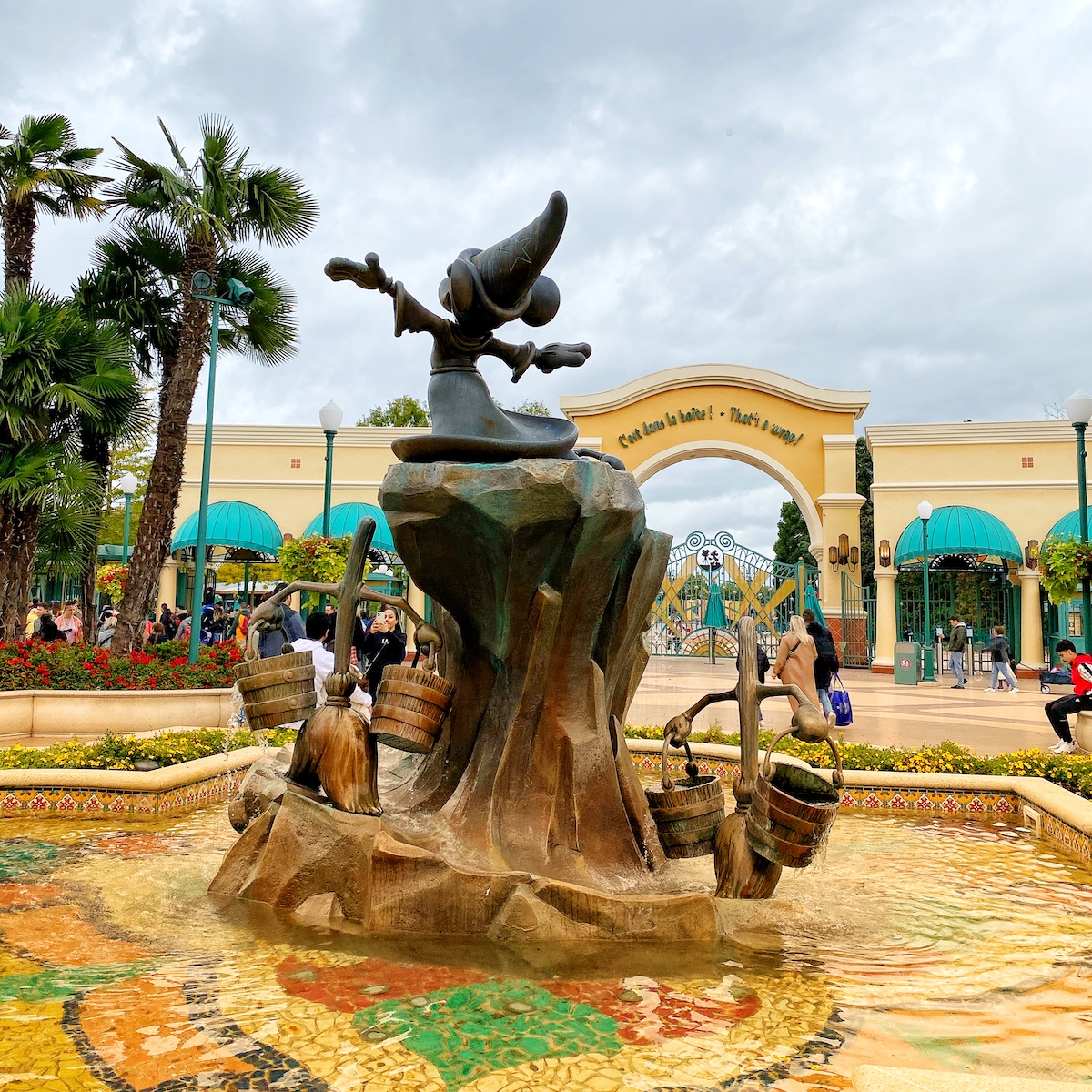 If you were to pick, choose Disneyland Park over Walt Disney Studios. I'd only pick the latter if you're into Avengers and want to try the fastest ride of the lot, as it is in the second park. If you want to have more fun with more rides, go to the main park. And finally, be patient. When the sign says 30 minutes, you will wait in line for 30 minutes. These people KNOW what's up!
Final conclusion
I enjoyed my day at the Disneyland parks. I felt like a kid again. Well, I mostly do feel like a kid even now, at 30 years of age. Which for me is a good thing. We often take life way too seriously, always missing the point. And the point is, we are mortals. And the magic of life should happen for us now. Not tomorrow, not in 5 years, now. Regardless if you're at home, or at Disneyland.
You should always enjoy life the best you can. Ride the tallest ride in the park. Eat the overpriced crepe. Buy the cereal bowl with silly ears on it. Why? WHY NOT?! What's there to be avoided in life, if not regret? Don't risk it, just go to Disneyland and have some fun, even if solo, even if 30, or above, and even if happy or unhappy. Even if with 3 kids or more, although yeah, maybe take some extra cash?!
Disneyland is surely a special place. Go and visit the parks, I'm sure you won't regret it for a second.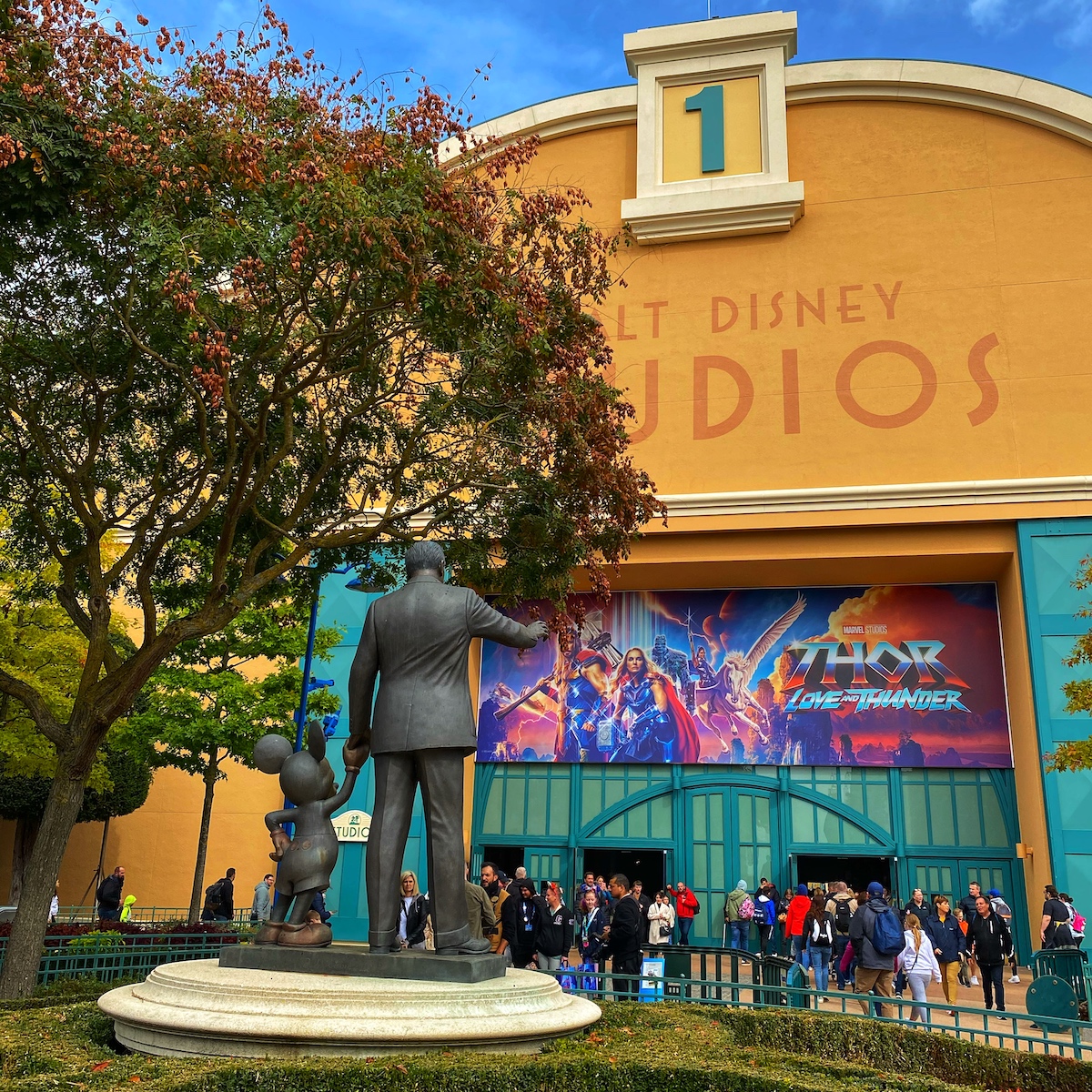 —
Hi! Just a quick thing before you leave:
First, nice of you to read thus far, it means that you've enjoyed my writing!
I'm not here to ask you for any likes, shares, or comments, although that would be cool of you! Instead, I'm offering you a chance to have an even better piece, sort of like this one, but better, written for you by a content creator. That would be me!
Check out my Services, Portfolio and Testimonials pages for details. And then shoot me an email at the address you'll find on the Contact page.